Hide Bonus Offers
| | | | | |
| --- | --- | --- | --- | --- |
| #1 | BetOnline Sports | 60% Up To $1,000 | Visit Site | BetOnline Sports |
| #2 | Bovada Sports | 50% Up To $250 | Visit Site | Bovada Sports |
| #3 | BetUS | 125% Up To $2,500 | Visit Site | BetUS |
| #4 | Everygame | 100% Up To $500 | Visit Site | Everygame |
| #5 | MyBookie | 100% Up To $1,000 | Visit Site | MyBookie |
Best Bets for the 2021 Oscars

The 2021 Oscars don't arrive until April, but that hasn't stopped me from handing out betting advice for the 93rd installment of America's favorite Hollywood event.
It also hasn't kept the top entertainment betting sites from pushing out Oscars props, either.
Don't get me wrong, the official 2021 Oscars nominations aren't even fully out yet. It also can be beneficial to see how things shake out at the Golden Globes, too.
That said, sometimes there are bets that stare you in the face, demanding to be targeted.
Even with a good amount of time to go, I have some wagers you'll want to attack at this year's Academy Awards.
With that, join me for a breakdown of the best Oscars bets for 2021, and why you may want to bet on them now. They're all available at the top sites for betting on the Oscars.
Daniel Kaluuya to Win Best Supporting Actor (-165)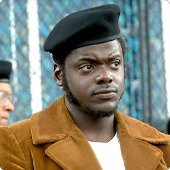 I predicted Daniel Kaluuya would win this same award at the 2021 Golden Globes, and he did just that.
Kaluuya had previously earned his stripes in Hollywood with memorable performances in Get Out and Queen & Slim.
While his work to this point has been exceptional, Kaluuya pushed the envelope with a harrowing portrayal of assassinated Black Panthers chairman Fred Hampton.
It was a powerful performance that felt incredibly obvious, yet the price didn't suggest it. Nothing has changed going into the 2021 Oscars, yet this still again feels like a lock.
With Kaluuya taking home the hardware at the Golden Globes, it stands to reason the top Oscars betting sites will adjust the pricing here. The time to get in on Kaluuya's rising stock is now.
Chloe Zhao to Win Best Director (-400)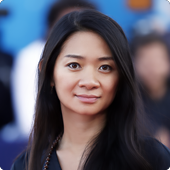 Zhao was the obvious choice to win Best Director at this year's Golden Globes, too, and she also got the nod.
You don't always want to just double down on Golden Globes winners, but maybe when they feel like slam dunks, you ought to.
That seems like the case with Kaluuya, but even more so with Zhao. She broke down some pretty impressive barriers with her win at the 2021 Golden Globes, and she can make more history at the Oscars.
The 38-year old is finally getting her due, having already put beautiful art on-screen in The Rider and Songs My Brothers Taught Me. Nomadland was her masterpiece, giving her three consecutive films rated at 91% or better at RottenTomatoes.com, and it's what launched her to the next level.
After scoring the big win at the Golden Globes, Zhao feels like a concrete bet to keep it going at the 93rd Academy Awards.
Riz Ahmed to Win Best Actor (+1000)
Chadwick Boseman is winning this award, almost certainly. He got the nod at the Golden Globes, he was fantastic in his final role in Ma Rainey's Black Bottom, and he has insane -1000 odds.
If you think that bet is worth it, you can hammer Boseman in as perhaps the safest bet going into the 2021 Oscars.
But I'm not here to hand you safe bets. I'm here to point you to the best bets for the 2021 Oscars.
If there's even a slight chance that Boseman isn't posthumously honored at the 93rd Academy Awards, bettors need to consider going big and betting on Ahmed.
Anthony Hopkins (+550) has tasty odds and is the better bet technically, but Ahmed had the more nuanced role as a drummer losing his hearing in Sound of Metal.
It was so gritty and emotional, that Ahmed noted he got a strong response from the deaf community.
#GoldenGlobes nominee @RizwanAhmed says the most significant response he's received for his Amazon film, 'Sound of Metal,' is from the deaf communityhttps://t.co/oEuOUogUMU

— The Hollywood Reporter (@THR) February 27, 2021
To be clear, I'm probably just avoiding this bet completely. However, at -1000, you'd have to bet an insane amount to get anything back.
Seriously, for every $1,000 you risk, you only get back an additional $100.
Ahmed is extremely deserving, and at +1000, betting on him goes the other way. He's a very appealing flier bet for a category that is otherwise best left avoided this year.
Nomadland to Win Best Picture (-175)
Okay, after considering taking a swing at some crazy Oscars betting value, it's time to dial things back a bit.
Safe bets aren't always the best bets (nor vice versa), but it's probably a solid pairing when trying to predict which movie will win Best Picture.
I felt like The Trial of the Chicago 7 was gaining steam going into the Golden Globes, but any momentum it had was stunted when Nomadland got the nod.
That was the favorite and rightful winner all along, especially when you note that Chloe Zhao was a borderline lock to win Best Director, and that's her baby.
Nomadland has all of the trappings of an Academy Awards darling, too.
The Oscars like to marry Best Director with Best Picture when it makes sense, Frances McDormand props up a strong cast with amazing performances, and at its heart, this is an emotional film with great depth.
The logic is there, Nomadland showed it can win at the Golden Globes, and it enters as the odds on favorite. I don't see much reason not to pull the trigger at this point.
Andra Day to Win Best Actress (+200)
I'll stop at Best Actress to wrap up my favorite bets for the 2021 Oscars.
This is a very interesting category for two reasons; I was never super high on Carey Mulligan as the favorite, and the Golden Globes witnessed a massive upset.
Vanessa Kirby was my sleeper pick to send shockwaves through the Golden Globes, but I was wrong. I was half right, though, as Andra Day blew the roof off the show, surprising as the winner for Best Actress over Mulligan.
Andra Day becomes the second Black winner of the Best Actress in a Motion Picture – Drama with 'The United States vs. Billie Holiday'

Whoopi Goldberg was the first (The Color Purple)#GoldenGlobes pic.twitter.com/n6X8HgZWPr

— philip lewis (@Phil_Lewis_) March 1, 2021
It was never about Mulligan not being deserving. She was amazing in the badass Promising Young Woman.
But this field was always pretty loaded, and there was never any concrete buzz about Mulligan or anyone else standing out as locked in guarantees.
Nothing is ever truly guaranteed when it comes to betting on the Oscars, but this is pretty unique in the sense that bettors can now get this upset play at a cool +200.
Is Day a lock to upset Mulligan again? No, but she literally just did.
She has crazy momentum, her performance in The United States vs. Billie Holiday was sublime, and her +200 odds suddenly make her very appealing.
I still have a soft spot for Vanessa Kirby, but I don't know how you steer away from Day at this price now.
More Advice fodr Betting on the 2021 Oscars
For the most part, bettors shouldn't stray from the big favorites. It's those betting categories with favorites at plus money or -250 where you can get a little cute, of course.
There is plenty of room for craziness elsewhere, of course. The biggest upsets in Oscars history remind you that anything can (and will) happen under the bright lights.
That said, the bets above are the best to target going into the 2021 Oscars.
The one category that is a toss-up between taking a flier and just avoiding is Best Actor, but everything else here looks too good to deny.
A major problem for bettors, however, is gauging when that "too good too pass up" value suddenly crosses the line and becomes "too good to be true".
There is a lot to think about when betting on the Oscars this year. For a little extra help, check out this Oscars betting guide.