Hide Bonus Offers
| | | | | |
| --- | --- | --- | --- | --- |
| #1 | Bovada Sports | 50% Up To $250 | Visit Site | Bovada Sports |
| #2 | BetUS | 125% Up To $2,500 | Visit Site | BetUS |
| #3 | MyBookie | 100% Up To $1,000 | Visit Site | MyBookie |
| #4 | Everygame | 100% Up To $500 | Visit Site | Everygame |
| #5 | BetOnline Sports | 60% Up To $1,000 | Visit Site | BetOnline Sports |
Strategies and Advice to Help You in Fantasy Football Best Ball Leagues

If you're an avid fantasy football player, then you might have heard of the newer style called "Best Ball." Best ball is the ultimate one and done fantasy football league style. You draft your team, and that's it.
No waiver wire, no trades, no dropping players, just the draft. This is a great way to help include those players who cannot always monitor their teams day to day or week to week. They can do the draft one time and then let it ride the rest of the year.
Everyone is welcome to play best ball fantasy football, though. In fact, it is encouraged. To help get you started, I have put together some easy tips and best ball strategy that can help you win more in best ball.
How to Play Best Ball Fantasy Football
Before I dive into any best ball fantasy football strategy, let's go over what fantasy football best ball is.
The best ball fantasy football style automatically takes your highest scoring player's scores, without having to start or sit them. You also don't have to monitor any players throughout the year, so it is a one-time deal.
If you get frustrated with the constant injury monitoring and starting the wrong player in your standard fantasy leagues, best ball fantasy leagues can help you out.
If you have a player score 30+ points on your bench, that will count towards your score because of the way fantasy best ball works. There will not be any times during the best ball fantasy season where you say, "Oh, I should have started this guy; I would have won."
Best ball fantasy football automatically plugs in your top scorers, so you no longer have to worry about that. You also don't have to make sure you place a waiver wire bid on every player with a slight opening to a starting job.
Best ball is hands-free and doesn't go past the draft. May the best drafter win.
While the best ball fantasy format simplifies things, it can be new territory if you've never experienced it. To help you in your best ball fantasy drafts, let's dive into some best ball strategies you can (and should) implement.
Quarterback Draft Strategy for Best Ball Drafts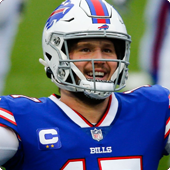 Every team starts with the quarterback, and best ball is no different. There seems to be a new crop of growing franchise quarterbacks coming in as the old ones are on their way out.
We won't have the reliable Tom Brady in the middle rounds anymore, as we have to figure out a way to move on. We can choose from more quarterbacks that can bring us tremendous value in the mid to later rounds.
Fantasy quarterbacks are an interesting group every year. We always have the top guys with generational talents like Patrick Mahomes, Josh Allen, and Brady. Those guys will go in the early rounds, as they should, and they could very well be worth it.
Best ball is no different for quarterbacks, but you can take advantage of the best ball rules. Since they take the highest score between whoever is on your team, that means you can take two quarterbacks in the middle or late rounds and give yourself two chances at a good week for your QB position.

Top Tip
Every year is different, and some QBs will go way earlier in the draft depending on their last season's success or preseason hype. The best thing to do is not to draft one way too early to where you could have grabbed another important player in that spot.
Zero-RB vs. Zero-WR in Best Ball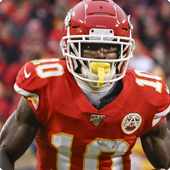 The most popular of fantasy football draft styles are zero-RB and zero-WR. In these styles, the goal is to stockpile one position while the other is full of cheap players who can boom or bust. Both of these strategies should translate well into the best ball format.
Tons of players in the NFL are considered "boom or bust." That means some weeks they go crazy, and others they flop hard. Best ball fantasy football is a great format for utilizing boom/bust players. When they boom, they are plugged into your lineup, and they are sat when they flop.
Zero-RB means you would load up on the top wide receivers each year in the early rounds. Once you have a full lineup of stud wide receivers, then you start taking the running backs who are boom/bust.
Depending on your draft year, different running backs will be available in the middle rounds. If you think there is a lot of value in the middle rounds for running backs, zero-RB will capitalize on that.
HERBERT TO MIKE WILLIAMS FOR A 72 YARD TOUCHDOWN ⚡️

pic.twitter.com/Xp5HlDbuFK

— The Action Network (@ActionNetworkHQ) October 10, 2021
Doing zero-WR would try and capitalize on the opposite. Some years, it feels like 80% of the top fantasy players are running backs, which means they go quickly. If you want to grab a top-tier running back, you'll have to pair it with boom/bust wide receivers in the later rounds.
Those are the wide receivers who get a lot of deep shots down the field and could explode for huge fantasy points. Combining a "boom" performance with one of these guys and your top running backs would win you almost any game.
That's the basic aspect of zero-RB/WR in best ball. You want to grab a lot of top guys in one position because you know those boom/bust guys will be available in the later rounds.
Top Tight End or Bust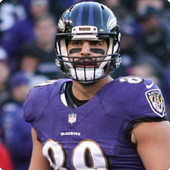 Tight end is a bit different from the other positions. Elite tight ends are a rare breed and don't come very often.
My reasoning for that is because they score way more points than the average tight end. Mark Andrews was the highest scoring tight end in fantasy in 2021 with 301.1 points. He outscored Travis Kelce, who is regarded as the best tight end by far, by 35+ points.
If you look at the 10th highest scoring tight end, you would see Hunter Henry in that spot. How many points did Henry score last year? 164.3 fantasy points.
That is a point differential of over 125 fantasy points between TE1 and TE10 overall. That is a massive gap and makes grabbing a top tight end essential.
It is tough to predict a season like Andrews had. You will likely have to grab a player like him in the early rounds because of the few tight ends who can produce like him.
Unfortunately, that means only a couple of teams will be able to grab those elite fantasy tight ends. If you aren't able to grab one, then you'll have to wait and grab a highly touchdown-dependent player.
#Patriots TE Hunter Henry has touchdowns in four straight games. pic.twitter.com/lqPF3B8Q6h

— Doug Kyed (@DougKyed) October 24, 2021
So the tight end group in best ball fantasy drafts are usually first and second rounds and then nothing until later.
Targeting Sleepers in Best Ball Fantasy Football
Sleepers are very important in best ball fantasy football drafts, like all fantasy leagues. These are the players you get in the bottom half of your drafts but are worth first or second-round value.
If you take a look at 2021's average draft positions, Cooper Kupp was being drafted around the 4th to 5th round and ended up as the highest scoring PPR player in the entire league (QBs included).
These are tough to predict because they all offer some risk. If you can correctly predict a sleeper, it can pay huge dividends by the end of the year.
Javonte Williams forced a missed tackle on 31% of his attempts this season ?

That's the most by a RB since Marshawn Lynch in 2014 ? pic.twitter.com/IRtXHOtMIV

— PFF (@PFF) February 20, 2022
Sleeper players have some serious star potential early their careers. They won't be highly drafted due to their lack of NFL experience, but they have unlimited potential.
You will have to research which players are being underrated in fantasy drafts. If certain players have a very high ceiling and a reason to have a breakout season, you can take the risk in the later rounds.
Strategies for Best Ball Fantasy Football Leagues
Best ball is like your regular fantasy football format, but a hands-free version. Because of that, the draft is amplified and is the only thing in your control. So get a bunch of mock drafts in before you officially have your best ball draft.
Make sure you study which players tend to go in which rounds and find the value. The popular players are probably going a bit earlier than they should, so make sure you don't overlook any other valuable players.
You can do a bunch of different strategies in best ball, so join a bunch of leagues and try them all out. If you need more help in fantasy football or just want more NFL content, be sure to check out our NFL blog.