Ranking the 30 Best Free Agents in 2022 NFL Free Agency

NFL free agency is an important time for NFL teams. It allows their team to upgrade their roster. A big-name signing or under-the-radar acquisition could make the difference in competing for the Super Bowl.
The top NFL free agents are the prize of free agency. They'll cost a lot of money, but they can make a massive difference. This offseason will be no different, as there are several game-changers teams will pay top dollar to lure to their city.
To gauge which players will be in high demand, let's check out my 2022 NFL free agency rankings, starting with free agent quarterbacks.
Top 5 NFL Free Agent Quarterbacks for 2022
Jameis Winston
Teddy Bridgewater
Andy Dalton
Ryan Fitzpatrick
Marcus Mariota
There's no way to sugarcoat this, but the free agent QBs 2022 is a weak class. We don't have any superstars or even stars, for that matter. Jameis Winston leads the way with backups Andy Dalton and Marcus Mariota making the top five.
I don't think anyone questioned Winston's arm talent, but his turnovers have always been an issue. He infamously threw 33 touchdowns and 30 interceptions in 2019.
Last season, he had 14 touchdowns and three interceptions through seven games. Unfortunately, a torn ACL ended his season.
Teddy Bridgewater has been bouncing around the NFL. He'll likely play for his fourth different team this season in four years. Bridgewater is a safe option, but he isn't pushing a team over the edge.
Even going back to his days with the Minnesota Vikings, check out his yards per game.
2014: 224.5
2015: 201.9
2019: 153.8
2020: 248.9
2021: 218.0
He represents a low ceiling, high floor quarterback in NFL free agency.
Andy Dalton has served as a high-quality backup for the last two seasons. We haven't seen inspiring numbers, as he failed to hit 200 yards per game in either season. He likely fits the bill as a backup on an elite team.
Ryan Fitzpatrick has always been one of those quarterbacks that outperformed his expectations. Last season, he was the full-time starter but suffered a season-ending hip injury in Week 1.
We have to think he is one of the most notable NFL free agents. Fitzpatrick has enough upside to be a difference-maker.
Can Marcus Mariota return as a starting NFL quarterback? He has been the backup with the Las Vegas Raiders, but Mariota is ready to become a starter. He likely won't cost much, and his athleticism could be vital in today's NFL.
Best Free Agent Running Backs for 2022
Leonard Fournette
James Conner
Chase Edmonds
Cordarrelle Patterson
Melvin Gordon
It's always interesting where running backs rank among the best NFL free agents. Teams have realized that a tremendous offensive line might be more critical than shelling out big money for free agent running backs.
Leonard Fournette looked like nothing more than a backup until a big playoff run in 2020.
Leonard Fournette total yards

? Weeks 1-17: 600
? Playoffs: 448 pic.twitter.com/KvXKn49zlf

— PFF Fantasy Football (@PFF_Fantasy) February 8, 2021
Last season, he became more of a dual-threat running back. He had over 1,200 scrimmage yards and ten touchdowns. That gives him the edge in the NFL free agency rankings.
James Conner finds himself in NFL free agency for the second straight offseason. His rushing yards per game came down slightly last season, but his 15 rushing touchdowns were second in the league.
He worked well in tandem with Chase Edmonds last season, so we may see him take on a similar role. Speaking of Edmonds, he also appears in my NFL free agent rankings.
Edmonds has never seen a full workload at running back, but he averaged over five yards a carry for the second time in three seasons. He has the prototypical skillset for a running back, but is he durable enough to handle a full workload? He probably operates best in tandem.
Cordarrelle Patterson has an interesting case for being among the top available NFL free agents. Patterson is somewhere between a running back and wide receiver.
The Atlanta Falcons maximized his skill set last season. He had over 1,100 scrimmage yards and 11 touchdowns. There's a chance he could present the most value among the top 2022 NFL free agents.
Melvin Gordon has seen his value drop since his days with the then-San Diego Chargers. Gordon operates well as the lead back in tandem, but he doesn't offer much receiving upside. I can't see him receiving anything more than a one-year deal.
Top Free Agent Pass-Catchers This Offseason
Free agent wide receivers are aplenty in the NFL free agency rankings. Let's check out the best ones before transiting to tight ends.
Best WRs in 2022 Free Agency
Davante Adams
Chris Godwin
Mike Williams
Allen Robinson
Odell Beckham Jr.
The top 25 NFL free agents consist of many wide receivers. It's fair to say Davante Adams tops everyone's list of top available NFL free agents.
In three of his last four seasons, Adams has cleared 110 receptions, 1,300 yards, and 10 touchdowns. The two-time All-Pro has established himself as the best wide receiver in the NFL.
If the Green Bay Packers don't franchise tag him, Adams will become the highest-paid wide receiver in the league. Aaron Rodgers' future should play a factor in his decision.
Chris Godwin would be the best available free agent among wide receivers if not for Adams. Despite missing three games, Godwin cleared 1,100 yards last season.
Everyone views Mike Evans as the top wide receiver with the Tampa Bay Buccaneers, but I'd argue Godwin is just as good, if not better.
He has earned the right to operate as the top wide receiver on a contending team.
Mike Williams has played second fiddle to Keenan Allen, but he broke out last season with 76 receptions, 1,146 yards, and 9 touchdowns. Williams is a big red zone threat that can beat you down the field. He might be out of the Los Angeles Chargers price range, but someone will pay him like a top NFL free agent.
Allen Robinson played the 2021 season on the franchise tag, but his numbers took a nosedive.
Allen Robinson was not part of the Bears gameplan this season ? pic.twitter.com/V3oNrloxPx

— PFF Fantasy Football (@PFF_Fantasy) February 17, 2022
It seems unlikely he'll return to the Chicago Bears, but he can give a team a No. 1 wide receiver. He had over 1,100 yards in 2019 and 2020 with lackluster quarterbacks. He deserves to be among the top NFL free agents in 2022.
Odell Beckham Jr's NFL free agent ranking has been all over the place. He revitalized his career with the Los Angeles Rams, but how will a torn ACL in the Super Bowl affect his value?
Top 2022 Free Agent Tight Ends
Mike Gesicki
Dalton Schultz
Rob Gronkowski
David Njoku
Zach Ertz
I haven't heard much about the tight end position, but they have a few quality options in NFL free agency.
Mike Gesicki has steadily become one of the best tight ends in the NFL. He isn't in that top tier, but Gesicki is in that second tier with T.J. Hockenson and Dallas Goedert. Gesicki only had two touchdowns last season, but his 73 receptions and 780 yards were career highs.
Dalton Schultz put himself on the best NFL free agents list with a career year.
78 receptions
808 yards
8 touchdowns
It's fair to wonder if Schultz's success was a product of the Dallas Cowboys' offense. He was never the main threat, with Dak Prescott throwing to him. That likely earned his spot as a top NFL free agent.
Rob Gronkowski is a current NFL free agent, but how long will it last? Like Tom Brady, Gronkowski could retire. If not, this would be the first time he played full-time without Brady in his career.
He has put up solid numbers with the Tampa Bay Buccaneers, but how will he look without Brady?
David Njoku is in an interesting spot because he doesn't put up big numbers, but that's not indicative of his play. The Cleveland Browns used a three-person rotation at tight end, so it was tough for anyone to stand out. I believe a team could pay him as one of the best NFL free agents at tight end.
Zach Ertz spent the second half of the 2021 season with the Arizona Cardinals following a nine-year tenure with the Philadelphia Eagles. Ertz produced solid numbers, showing the 31-year-old still has some left in the tank.
He could present great value among available free agents NFL.
Top 2022 NFL Free Agent Offensive Linemen
Terron Armstead
Orlando Brown Jr.
Brandon Scherff
Ryan Jensen
Laken Tomlinson
The NFL free agent rankings feature multiple offensive linemen in the top 25. One great player could make the team a top contender for Super Bowl 57. Terron Armstead should top everyone's best free agents available NFL.
Armstead missed time last season, but he made the Pro Bowl from 2019 to 2021. He is one of the best pass blocking tackles in the league. Every great quarterback could use someone like him blocking their blindside.
I'm sure many people will have him going to a team we saw in Super Bowl 56.
Terron Armstead ➡️ Bengals? ? pic.twitter.com/UskbwhhDz7

— PFF (@PFF) February 15, 2022
Orlando Brown Jr. spent the final season of his rookie contract with the Kansas City Chiefs. Brown made the Pro Bowl for the third consecutive season, leading a much-improved Chiefs offensive line.
Brown has never missed a game in his four-year career. His expertise as a pass blocker will make him a desirable option in NFL free agency.
Brandon Scherff represents the best guard among the top available NFL free agents. Scherff played on the franchise tag for the last two seasons, but it sounds like the Washington Commanders will move differently.
He hasn't played an entire season since 2016, so durability is an issue. When on the field, he is one of the top run-blocking guards.
Ryan Jensen tops the NFL free agency rankings for centers. Jensen made the Pro Bowl for the first time last season. He has proven to be durable, playing in every game in five straight seasons. He'll turn 31 before the season, so we'll see if that affects his market.
Laken Tomlinson plays the guard position, but he has a similar profile to Jensen. He is coming off his first Pro Bowl and hasn't missed a game since 2017.
Tomlinson is an above-average run and pass blocker. He is among the top NFL free agents at the guard position.
Best 2022 Free Agent Defensive Players
Von Miller
Chandler Jones
C. Jackson
Marcus Williams
Jessie Bates
My NFL free agent rankings include a few of the top defenders in the NFL. We start with former Super Bowl MVP Von Miller.
Miller played a big hand in the Los Angeles Rams winning Super Bowl 56. Including the playoffs, he recorded nine sacks in his final eight games. He might be on the wrong side of 30, but there's no denying he is a top free agent in NFL for 2022.
Chandler Jones would be the top edge rusher when ranking NFL free agents if it weren't for Miller. The two-time All-Pro made the Pro Bowl last season after racking up 10.5 sacks.
Chandler Jones x Kwity Paye with DeForest Buckner inside. Make it happen, Ballard. #Colts pic.twitter.com/GWw9OdxVw9

— Locked On Colts Podcast (@LockedOnColts) February 20, 2022
Jones will be 33 by the start of NFL free agency, but he remains one of the best edge rushers. Right now, he is one of the top unsigned free agents.
Last season, J.C. Jackson became the top cornerback with the New England Patriots. He had the best season, leading the league with 23 passes defended and racking up eight interceptions. That earned him the status of a notable NFL free agent.
An actual lockdown corner is someone every team desires. That's why Jackson is one of the best NFL free agents.
It didn't take long for Marcus Williams to become one of the best safeties in the league. Check out his stats from the 2021 season.
74 tackles
2 interceptions
8 passes defended
1 forced fumble
His expertise in zone coverage earns him a spot near the top of NFL free agency rankings.
Jessie Bates missed a game for the first time in his career last season. That led to a drop in his stats, but he still had 88 tackles, one interception, and four passes defended. He could be a top NFL free agent for those who miss out on Williams.
Betting on NFL Free Agency in 2022
This breakdown should give you a good idea about the top NFL free agents list in 2022.
The best NFL free agents certainly come from the wide receiver position. Davante Adams is No. 1 in the NFL free agent rankings, but Chris Godwin and Mike Williams aren't far behind.
The offensive line isn't far behind either. They have some of the best available NFL free agents. The Cincinnati Bengals showed everyone that a weak offensive line would catch up with you eventually.
Assessing team holes like that can go a long way in predicting where key NFL free agents will land in 2022. It also may help you win some money.
It won't be long until the top NFL betting sites begin to release odds for available free agents NFL. Keep an eye out to maximize your winning this offseason, and refer to this 2022 NFL free agency breakdown for assistance.
September
Casino of the Month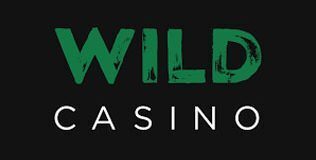 Welcome Bonus
250% up to $5,000