Hide Bonus Offers
| | | | | |
| --- | --- | --- | --- | --- |
| #1 | BetOnline Sports | 60% Up To $1,000 | Visit Site | BetOnline Sports |
| #2 | Bovada Sports | 50% Up To $250 | Visit Site | Bovada Sports |
| #3 | BetUS | 125% Up To $2,500 | Visit Site | BetUS |
| #4 | Everygame | 100% Up To $500 | Visit Site | Everygame |
| #5 | MyBookie | 100% Up To $1,000 | Visit Site | MyBookie |
7 Best Prop Bets to Target at the 2022 Indy 500

There is no bigger race in the motorsport world than the Indy 500. IndyCar fans have been counting down the start of the 2022 Indy 500 since the conclusion of last year's race.
A marquee event like the Indy 500 features ample betting opportunities. A typical IndyCar race will only feature the race winner and maybe odds for a top-five finish. However, the sportsbooks are releasing more options for this race.
Let's check out the top 2022 Indy 500 prop bets provided by Bovada.
Alex Palou to Win (+700)
My Indy 500 betting preview featured Alex Palou winning the 2022 Indy 500. I've seen more than enough from Indy 500 practice and qualifying to keep that prediction in my Indianapolis 500 props.
The defending IndyCar Series champion has yet to score his first victory of 2022, but Palou has been knocking on the door. He scored three podium finishes in the first four races. He enters the Indy 500 as one of the favorites.
Last season, Palou nearly captured his first Indy 500 victory in his second Indianapolis start.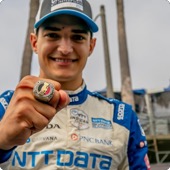 Starting Position: 6th
Finishing Position: 2nd
Laps Led: 35 of 200
Four drivers led 20+ laps, but the Indy 500 came down to Palou and Helio Castroneves. Castroneves passed Palou with less than five laps to go, scoring his fourth Indy 500 victory.
Palou has been fast in practice and will start second in the 2022 Indy 500. Combine that with his 2022 success, and Palou should be one of the top betting picks for the race.
Predicting the race winner is hard to find better value in your 2022 Indianapolis 500 prop bets. I'd recommend picking Palou to win the 106th running of the Indy 500.
For elaboration on this – and the rest of this year's race – check out my Indy 500 preview below.
Scott Dixon to Finish Top 3 (+170)
Scott Dixon has had a solid start to the 2022 season, but we haven't seen him compete for a win. He led 26 laps in the season opener at St. Petersburg, but he doesn't have a podium finish. There's a good chance that changes in the Indy 500.
Dixon had a great start to his week, establishing himself as one of the fastest cars in practice. He kept it going with a record-breaking pace in qualifying.
The fastest pole speed in #Indy500 HISTORY!@ScottDixon9's average speed of 234.046 mph breaks the late Scott Brayton's record of 233.718 mph. pic.twitter.com/i82tcKVwF3

— NBC Sports (@NBCSports) May 22, 2022
Dixon will start on the pole for the fifth time in his Indy 500 career. His only Indy 500 victory in 2008 was after he started on the pole. Dixon dominated the race, leading 115 of 200 laps en route to the Indy 500 victory.
We've seen Dixon in contention to win the Indy 500 multiple times. He led a race-high 73 laps in the 2011 Indy 500 but finished fifth. The 2011 Indy 500 was one of the greatest Indy 500 races.
Overall, he had led 50+ laps five times in his Indy 500 career. Dixon has five podium finishes in 19 starts. His speed in practice and qualifying makes this one of the best Indy 500 prop bets.
Will Power to Finish Top 10 (-120)
There is so much parity in the IndyCar Series that people might not realize Will Power is the points leader. Power has been extremely consistent, finishing fourth or better in every race this season.
Power led 20 laps at Texas, scoring a fourth-place finish. He started on the pole in the Indy Grand Prix. It's pretty surprising to see him with low odds for finishing top 10 in the 2022 Indy 500.
'He is doing a hell of a job. Top four every race this year. That is championship-type running.' — Rick Mears on @12WillPower, the @IndyCar points leader who is proving again this season why he belongs among the best. https://t.co/pQ5rTHCwv7

— #Indy500 on NBC (@IndyCaronNBC) May 21, 2022
The 41-year-old has an interesting history in the Indy 500. Power only has two podium finishes in 14 Indy 500 starts. However, we've seen him in contention to win multiple times.
He has led 15+ laps four times in his Indy 500 career. Power battled Juan Pablo Montoya in the final laps of the 2015 Indy 500. The two traded the lead, but Montoya took the win by .105 seconds.
Three years later, Power finally captured his first Indy 500 victory. He led 59 laps but had to work around Oriol Servia and Stefan Wilson in the final ten laps. Power pulled away to win by three seconds.
His 2022 success easily makes this a top Indy 500 prop bet. Power will start 11th in Sunday's race.
Josef Newgarden Over Pato O'Ward (EVEN)
We transition the Indy 500 props from finishing position to driver matchups. It starts with Josef Newgarden finishing ahead of Pato O'Ward.
Newgarden and O'Ward have won three of the five IndyCar races in 2022. Newgarden is fourth in the standings, while O'Ward is seventh.
Ultimately, this 2022 Indy 500 prop bet comes down to experience. Newgarden will make his 11th Indy 500 start, while O'Ward will make his third. Take a look at Newgarden's Indy 500 numbers.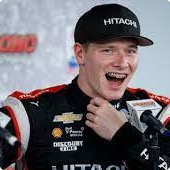 10 starts
1 podium
5 top 10 finishes
38 laps led
14.3 average finish
Newgarden had a few rough performances early in his career, but he has three top 10 finishes in his last five Indy 500 starts. He could emerge as a surprise Indy 500 contender.
O'Ward may only have two Indy 500 starts, but we've seen him in contention for wins. He has finished sixth and fourth in the Indy 500. He'll start 7th while Newgarden is a few rows back in 14th.
Newgarden has been more consistent in 2022. His value of finishing ahead of O'Ward helps make this one of my favorite 2022 Indianapolis 500 prop bets.
Romain Grosjean Over Felix Rosenqvist (EVEN)
Jimmie Johnson will have the headlines as an Indy 500 rookie, but we can't forget about Romain Grosjean. Grosjean competed in 13 IndyCar races last season, but this will be his first Indy 500 start.
Grosjean has looked much better in his second season in IndyCar. If you remove an engine issue at Texas, Grosjean only has one finish worse than seventh in four starts. That gives me confidence about his Indy 500 hopes.
Checkered Flag for @RGrosjean.

Lap 1: 232.596
Lap 2: 232.374
Lap 3: 231.955
Lap 4: 231.882

⏱ 4 Lap Avg: 232.201
📍 Current Position: 4
Live Quals Grid: https://t.co/Quc1o5GVdd
#Indy500 | @PPG pic.twitter.com/LtjmzawjnS

— Indianapolis Motor Speedway (@IMS) May 21, 2022
Felix Rosenqvist has more IndyCar experience, but he has established himself as a consistent contender. Rosenqvist has one win and three podium finishes in 50 career starts. This season, he has one finish better than the 11th.
Surprisingly, Rosenqvist has led laps in all three of his Indy 500 starts. However, he only has one top 25 finish, which was a 12th-place finish. There isn't much going his way for the 2022 Indy 500.
Both drivers looked strong in qualifying. Rosenqvist will start eighth while Grosjean starts alongside him in ninth. It'll be the best Indy 500 start for Rosenqvist, but can he stay in the top 10?
His lack of Indy 500 success has me favoring Grosjean. Feel free to back Grosjean as one of your Indy 500 props.
Scott McLaughlin Over Jimmie Johnson (-110)
The Indy 500 will bring in fans that don't typically watch the IndyCar Series. A big reason we'll see more fans watching is because Jimmie Johnson will make his first Indy 500 start.
Johnson is a seven-time NASCAR Cup Series champion. You can certainly argue that Johnson is the greatest driver in NASCAR history. His legacy includes four Brickyard 400 victories at Indianapolis Motor Speedway.
There will be much hype surrounding Johnson, but he hasn't had much IndyCar success at the end of the day. That's why I'm backing Scott McLaughlin in my prop bets for the 2022 Indy 500.
McLaughlin is only in his second full-time season, but he already looks like a championship contender. He scored his first career IndyCar victory in the season opener at St. Petersburg. McLaughlin dominated at Texas but lost the lead on the final lap.
Meanwhile, Johnson has one top 15 finish in 17 IndyCar starts.
The biggest thing going in his favor is he looked much better in qualifying. Johnson will start 12th while McLaughlin will roll off the grid 26th. I hate to go against Johnson, but I can't argue with this Indianapolis 500 prop.
No First Time Indy 500 Winner (+185)
My final prop for the 2022 Indy 500 will give bettors value, as the top motorsports betting sites offer solid value for a first time winner taking this thing down. I picked Alex Palou to win the 2022 Indy 500, but I wanted to cover my bases if he didn't find victory lane. If he doesn't find victory lane, I believe it'll be a past winner in victory lane.
We have seven former Indy 500 winners in the field for Sunday's race. The odds show that Scott Dixon, Will Power, and Takuma Sato have the best chance to capture another Indy 500 victory. I'm high on Dixon and Power, but I want to highlight Sato.
Sato is one of three drivers in the field with multiple Indy 500 victories. Sato could be a three-time Indy 500 winner if not for a last-lap crash in the 2012 Indy 500.
If you remove a pair of races that ended with a crash, Sato would have three podium finishes in his last four Indy 500 starts. That includes a victory in the 2020 race.
Last year, Helio Castroneves tied an Indy 500 record with his fourth victory. You can never count him out at Indianapolis.
There are a few strong candidates, but Dixon and Power are my favorites.
Betting on Props for the Indy 500 in 2022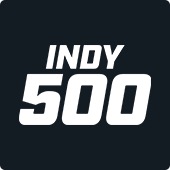 The 2022 IndyCar season has seen four different winners in five races. Maybe I'm hopeful, but I believe we could be heading towards the best Indy 500 in years. Hopefully, we'll see multiple drivers in contention for the win.
My 2022 Indy 500 prop bets give you more opportunities to earn a profit on "The Greatest Spectacle in Racing." Who will you pick to win the 2022 Indy 500?
Fans can tune into the 106th Indy 500 on Sunday, May 29 at 12:45 p.m. ET on NBC. Please visit our Indy 500 betting guide for the best betting tips and trends for the race.