Hide Bonus Offers
| | | | | |
| --- | --- | --- | --- | --- |
| #1 | BetOnline Sports | 60% Up To $1,000 | Visit Site | BetOnline Sports |
| #2 | Bovada Sports | 50% Up To $250 | Visit Site | Bovada Sports |
| #3 | BetUS | 125% Up To $2,500 | Visit Site | BetUS |
| #4 | Everygame | 100% Up To $500 | Visit Site | Everygame |
| #5 | MyBookie | 100% Up To $1,000 | Visit Site | MyBookie |
Bellator 282 Odds, Predictions, and Best Bets

If you're betting on Bellator 282 this weekend but are unsure who to back, stick around for some advice.
The fights are scheduled for Friday, June 24, at the Mohegan Sun Arena in Uncasville, Connecticut. Headlining this weekend's event is a middleweight title clash between Gegard Mousasi and Johnny Eblen, with two of the promotion's Bantamweight Grand Prix clashes also going down on the main card.
I'll start with a Bellator 282 betting preview of Mousasi vs. Eblen before providing picks for all other fights on the card. This includes all fights on the prelims, where there is bound to be less gambling interest. Perhaps this is where the betting value for the fights can be found? All will be explained below.
But before we go anywhere with this guide to Friday's matches, let's see the betting odds for Bellator 282.
Latest Bellator 282 Odds for All Fights
Before I get to talking about my predictions and Bellator 282 betting picks, give yourself a minute to take in the odds for Friday's event.
Mousasi (-300) vs. Eblen (+250)
Higo (+385) vs. Sabatello (-550)
Magomedov (-160) vs. Barzola (+140)
Ward (-260) vs. Kassius Kayne (+240)
Primus (+170) vs. Shabliy (-200)
Zingano (-160) vs. Sorenson (+220)
Tokov (-650) vs. Abdullah (+425)
Homasi (-155) vs. Mendonca (+135)
Lara (-205) vs. Joanne (+175)
Law (-800) vs. Gonzalez (+500)
Moret (-155) vs. Mota (+135)
Brennan (-550) vs. Soto (+385)
Jeffery (-170) vs. Aguiar (+145)
Logan (+180) vs. Nallo (-210)
Breno (+175) vs. Palencia (-205)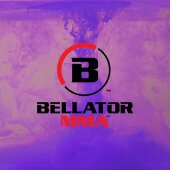 The Bellator 282 odds above are taken from the BetOnline sportsbook. They are, of course, subject to change. The same applies to the lineup for the Mousasi vs. Eblen card, but I'm optimistic that we should see most of these fights this weekend.
As you can see from the Bellator 282 betting lines, there are several fights that the bookies deem to be mismatched. At -300, Mousasi's odds to beat Eblen make him a solid favorite. But the likes of Cody Law (-8000 and Anatoly Tokov (-650) are more than expected to win their respective bouts.
If the emphasis on Friday's event is betting value, you might already have seen something you like. But before I pass judgment on the odds for Bellator 282, it's probably best to first work through the details for what is a decent card in Connecticut.
Full Bellator 282 Fight Card and Expected Lineup
Here's a look at the bout order for the Bellator 282 card this Friday, June 24. The headline fight between Mousasi and Eblen will be the last scrap of the night, with bantamweights Marcus Breno and Richard Palencia getting us started.
Middleweight: Gegard Mousasi vs. Johnny Eblen
Bantamweight: Leandro Higo vs. Danny Sabatello
Bantamweight: Magomed Magomedov vs. Enrique Barzola
Welterweight: Brennan Ward vs. Kassius Kayne
Lightweight: Brent Primus vs. Alexander Shabliy
Women's Featherweight: Cat Zingano vs. Pam Sorenson
Middleweight: Anatoly Tokov vs. Muhammad Abdullah
Welterweight: Sabah Homasi vs. Maycon Mendonca
Women's Flyweight: Alejandra Lara vs. Ilara Joanne
Featherweight: Cody Law vs. James Gonzalez
Lightweight: Dan Moret vs. Killys Mota
Featherweight: Lucas Brennan vs. Johnny Soto
Middleweight: Aaron Jeffery vs. Fabio Aguiar
Lightweight: Bryce Logan vs. Mandel Nallo
Bantamweight: Marcus Breno vs. Richard Palencia
There is another fight expected to feature on this card. The only problem is that Ethan Hughes has yet to find a dancing partner.
Hughes pulled off one of the greatest betting upsets in MMA in 2021 in his defeat of Egypt's Olympic wrestler, Mahmoud Fawzy, at Bellator 271 in November. Despite Fawzy coming in as a -1250 favorite, Hughes controlled the fight in dominating fashion before stopping him in the third.
Some bettors looking for the top Bellator 282 picks will be keeping an eye on those wide favorites. And so, they should be. But whether we will see a significant upset on this card is another thing altogether.
Oh, and before I forget! If you're tuning in for the fights, here's where you can stream Bellator 282 online and/or watch on TV.
Bellator 282 Streaming and Viewing Details
Date: Friday, June 24
Location: Mohegan Sun Arena in Uncasville, Connecticut
Time: 8 pm EDT
Broadcaster: Showtime (North America); BBC iPlayer (UK)
If you're looking for the best Mousasi vs. Eblen stream for Bellator 282 or are just tuning in to kill an hour or two, you can watch the fights on the channels above.
Those looking to watch Bellator fights free online, based outside of the United States or Britain, should look up the broadcaster in their region. With that covered, I think it's time to reveal my Bellator 282 betting preview for Gegard Mousasi vs. Johnny Eblen.
Mousasi vs. Eblen Prediction and Pick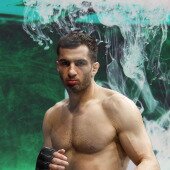 How long can the legendary Mousasi maintain a high level of output? Can Eblen dethrone the Dutchman to be crowned as the new king of the 185-pound division?
They are, in basic terms, the two questions I'm most concerned with heading into this fight. If you are making betting picks for Bellator 282, you will likely be thinking along the same lines. According to the oddsmakers, the champ is preferred to get this one done. But there is there potential scope for an upset?
Sure. There is a chance that Mousasi could find himself picking up his first loss since being beaten by Rafael Lovato Jr. on the cards in June 2019. But I have seen no sign of decline from the 58-fight, multi-promotional veteran. If anything, he has looked devastatingly good in his last two fights.
Since that defeat to Lovato, "The Dreamcatcher" has bounced back impressively.
Austin Vanderford TKO – Bellator 275 – February 25, 2022
John Salter TKO – Bellator 264 – August 13, 2021
Douglas Lima – Decision – Bellator 250 – October 29, 2020
Lyoto Machida – Decision – Bellator 228 – September 28, 2019
Still, Eblen looks like a good prospect.
He deserves his shot at the title and should make a good account of himself this weekend. But him beating Gegard Mousasi isn't something I would be willing to put money on.
👊It's Fight Week!👊#Bellator282 goes down this Friday live from The @MoheganSun on @SHOSports!

Tickets are still available at https://t.co/xuOLMJWyHn. pic.twitter.com/gHTM24N1ia

— BellatorMMA (@BellatorMMA) June 21, 2022
He faces a guy that has well and truly been there and has worn the t-shirt. Stylistically, he will not be capable of presenting anything the champ has never encountered before.
Vanderford's Gracie Barra Portland teammate will be hoping to make a better showing than the previously unbeaten "Gentleman" did in Dublin, Ireland, earlier this year. But I see Mousasi making good on his odds with the best MMA betting sites and should take this one by way of a late stoppage.
Prediction: Gegard Mousasi by KO/TKO
Pick: Mousasi Inside the Distance (+120)
Bellator 282 Predictions and Picks for the Main Card
Mousasi vs. Eblen is the big one. Of that, there is no debate worth having.
But some potential bangers on the main card are more than worth making Bellator 282 betting picks on. Here's a quick breakdown of the other top-of-the-bill fights to bet on this Friday in Connecticut.
Leandro Higo vs. Danny Sabatello
An exciting fight, for sure. I could make a point of planting a red flag here to warn casual bettors and perhaps attract those looking for sleeper picks for Bellator 282 to the possibility of an upset.
The way the fight should pan out, however, is that Sabatello does what he does best. That is to push a high-octane pace and dominate with his superior wrestling. But Higo could force him back a little, which might lead to "The Italian Gangster" needing to engage on the feet.
This is a potential banana skin for Sabatello, making it a fight I would avoid when betting on Bellator 282. But if you must, put some spare change on Higo. Sabatello's odds of -550 are way too short for me.
Prediction: Sabatello to Win by Decision
Pick: Avoid
Magomed Magomedov vs. Enrique Barzola
This Russian-Peruvian matchup is being touted as one of the best fights on the card.
Magomedov is a slight favorite, with the latest Bellator 282 odds pricing him up at -160 to his opponent's +140. The Russian deserves to enter this fight as the favorite, and I'm surprised he isn't a little shorter, it must be said.
Of course, the bookies aren't giving away free money. Barzola has lost just twice, to Movsar Evloev and Kevin Aguilar, since 2016. He was a solid fighter under the UFC banner and proved that he could compete with the best.
That being said, Magomedov is a bad matchup for him. I think this will be far less exciting as some think, with the Russian grinding out a win on the cards.
Prediction: Magomedov to Win by Decision
Pick: Magomedov to Win by Decision (+115)
Brennan Ward vs. Kassius Kayne
Fan-favorite Brennan Ward returns to the cage for just the second time in five years.
Ward knocked out Brandon Bell in February and will be looking to string together his first streak since submitting Ken Hasegawa in December 2015 in Rizin. The odds for "Irish" to beat Kassius Kane in front of a home-state crowd are appealing. He's -210 for the straight-up win but +125 to score a stoppage.
☘️ Welcome back, Brennan Ward!

A triumphant return and a classic performance LIVE on @SHOsports.#Bellator274 pic.twitter.com/IYzvx2ymdc

— BellatorMMA (@BellatorMMA) February 20, 2022
Kane is a capable fighter, but I'm backing a resurgent Ward to win this by stoppage.
Prediction: Ward to Win by KO/TKO
Pick: Ward to Win by KO/TKO (+115)
Prelims Picks for Bellator 282: Mousasi vs. Eblen
The top MMA betting apps have odds for the Bellator 282 prelims fights. I laid these out for you earlier, but comparing the prices with different bookies is never a bad idea.
If you are wagering on the prelims fights this Friday, perhaps my Mousasi vs. Eblen undercard picks will come in handy.
Alexander Shabliy to Beat Brent Primus by Decision
Cat Zingano to Beat Pam Sorenson by Decision
Anatoly Tokov to Beat Muhammad Abdullah by Submission
Sabah Homasi to Beat Maycon Mendonca by KO/TKO
Alejandra Lara to Beat Ilara Joanne by Decision
Cody Law to Beat James Gonzalez by KO/TKO
Dan Moret to Beat Killys Mota by Decision
Lucas Brennan to Beat Johnny Soto by Submission
Aaron Jeffery to Beat Fabio Aguiar by Decision
Mandel Nallo to Beat Bryce Logan by Decision
Marcus Breno to Beat Richard Palencia BY Decision
Alongside the moneyline odds for Bellator 282 are some decent props to target.
This includes props for Bellator 282 prelims fights, which you can find on our recommended apps and sites. Bovada is always worth a look when it comes to sportsbooks that provide good props for MMA fights, and you can see what they're thinking for these ones by visiting their site.
Bet on Bellator 282 at Bovada
Bovada gives us the odds for all the fights. Feel free to read a site review before visiting the site.
Top Betting Picks for Bellator 282
I've covered pretty much what I set out to. We've seen the odds, take a look at the main event, and have Bellator 282 predictions and picks in the books.
With that, it's almost about time to wrap things up. But before I bid you farewell, here are my three top betting tips for Bellator 282 to take with you.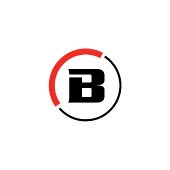 Mousasi by KO/TKO (+120)
Ward to Win by KO/TKO (+115)
Law Inside the Distance (-195)
As for Bellator 282 bets to avoid? Well, I picked the Higo-Sabotello scrap as one that is probably best to leave behind. Of course, if you feel different, back your instinct. It's your money on the line; perhaps you know something that I don't.
You know, skipping a fight is never a bad idea if you're not feeling it. If you would like to learn more about how to take a more logical approach when making bets on the fights, the following five tips will help!