Odds, Picks, Predictions, and Full Preview for Bellator 279

You can make money on the fights if you get your Bellator 279 predictions right.
That seems like a fair assessment to me. But what if I told you that, while I have made predictions for Bellator 279 — and I'm talking about every single matchup on the card — I won't be betting on them all.
Instead of making wagers for all fights, I have handpicked what I believe to be the best bets for Bellator 279. The card goes down this Saturday, April 23, as the second of a double-header in Hawaii, and it's up to you what you watch and what you wager on.
I'll get to those bets later. First, I will walk you through the full card, the odds for Bellator 279, and, as promised, those predictions.
Full Fight Card for Bellator 279
Anytime Cris Cyborg fights, it's a big deal. Aside from being one of Bellator's top fighters in 2022, she's already a legend of the promotion.
This weekend, the Brazilian will equal the company's record of four consecutive title defenses should she get past Arlene Blencowe in a rematch of their 2020 fight won by Cyborg.
Bellator 279 Main Card Fights
Women's Featherweight – Cris Cyborg vs. Arlene Blencowe
Bantamweight – Juan Archuleta vs. Raufeon Stots
Bantamweight – Kyoji Horiguchi vs. Patchy Mix
Women's Flyweight – Ilima-Lei Macfarlane vs. Justine Kish
An interim bantamweight title is up for grabs in the co-main between Archuleta and Stots. Horiguchi and Mix also throw down at 135-pounds. This should be a decent fight to watch, but you should wait to see the Bellator 279 odds before betting on it.
Ilima-Lei Macfarlane vs. Justine Kish closes out the main card.
Prelims at Bellator 279
Featherweight – Kai Kamaka III vs. Justin Gonzales
Women's Flyweight – Sumiko Inaba vs. Whittany Pyles
Welterweight – Goiti Yamauchi vs. Levan Chokheli
Lightweight – Yancy Medeiros vs. Emmanuel Sanchez
Lightweight – Keoni Diggs vs. Bobby King
Catchweight (120 lb) – Randi Field vs. Maraya Miller
Bantamweight – Ryan Dela Cruz vs. Jordan Winski
Women's Featherweight – Janay Harding vs. Dayana Silva
Lightweight Lance Gibson Jr. vs. Nainoa Dung
The prelims fights on the Bellator 279, or Bellator Hawaii 2 card, if you will, are pretty solid. MMA fans will recognize former UFC man Yancy Medeiros. A native of Hawaii, Medeiros makes his promotional record on the night.
There are also a few other fights worth tuning in for on the prelims. Or, if you want to bet on Bellator 279, target as wagers.
Bellator 279 Odds for All Fights
Before you even think of gambling on the fights, you should try to get the best odds for Bellator 279 you can find. I've taken the following lines from the BetOnline sportsbook. You can find top odds for Bellator events on their site.
Cyborg (-900) vs. Blencowe (+550)
Archuleta (+215) vs. Stots (-275)
Horiguchi (-265) vs. Mix (+215)
Macfarlane (-315) vs. Kish (+250)
Kamaka III (-120) vs. Gonzales (-110)
Inaba (-500) vs. Pyles (+375)
Yamauchi (-200) vs. Chokheli (+160)
Medeiros (+275) vs. Sanchez (-350)
Diggs (-225) vs. King (+180)
Field(-225) vs. Miller (+185)
Cruz (+250) vs. Winski (-325)
Harding (-135) vs. Silva (+105)
Gibson Jr. (-1000) vs. Dung (+600)
The Bellator 279 odds for Cyborg to win come in at a hefty -900. No surprises there.
Considered by some to be the greatest female fighter in history, the reigning women's featherweight champion is not expected to see much of a challenge from Blencowe. Her previous submission win over the 39-year-old Australian will have been factored into that price.
? Episode 1 @criscyborg fight week @BellatorMMA video series is live!

Watch the full episode:
??????????????https://t.co/Da1tnXXMcl pic.twitter.com/UCSx44r11Y

— ?? Ep.01 ?? @CrisCyborg.Com (@criscyborg) April 20, 2022
Of course, that doesn't mean Cyborg will be top of the best bets for Bellator 279. I'm not taking her at those odds, but I will be looking at the Bellator Hawaii props to see if there is anything else that might take my fancy.
Yancy Medeiros comes in at an interesting price in his promotional debut. Medeiros lost four on the bounce while in the UFC, leading to his exit. Can he upset the odds on the night?
You can find out my take on that fight in my prelims predictions for Bellator 279. Before we get there, let's cover the main card fights. And where better to start than with the main event?
Predicting Cyborg vs. Blencowe 2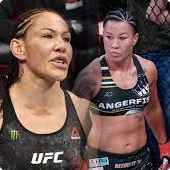 Division: Women's Featherweight
Betting Favorite: Cyborg (-800)
Predicted Winner: Cyborg
Since her professional debut in 2005, Cris Cyborg has lost just one fight. That was to Amanda Nunes in December 2018.
Since then, the legendary Brazilian has been on a five-fight streak, including wins in all four of her Bellator fights. She has beaten Julia Budd, Leslie Smith, Sinead Kavanagh, and, of course, Blencowe. All wins have come by way of stoppage.
The top MMA betting apps don't see Cyborg's streak ending this weekend. Blencowe, as solid as she is, has recently turned 39. The iconic fighter submitted her in Cyborg's first defense of the 145-pound title in October 2020.
Let's get stuck into my Bellator 279 predictions for the Cyborg vs. Blencowe rematch. I'm going to keep things short here and point back to that first fight.
The Brazilian was the stronger and more effective fighter and shouldn't need to make many adjustments at all to win. I fancy her to get the knockout this time around, however.
The first of my Bellator 279 betting picks is Cyborg by KO/TKO
Prediction: Cyborg by KO/TKO
Pick: Cyborg by KO/TKO (-135)
Juan Archuleta vs. Raufeon Stots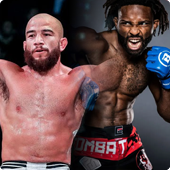 Division: Bantamweight
Betting Favorite: Stots (-275)
Predicted Winner: Stots
If you're here because you want to bet on Bellator 279, there is a chance that you have an eye on Stots.
With a record of 16-1 in the professional ranks, Stots looks a solid wager for this weekend's bouts. The only man to have beaten "Supa" as a pro is the UFC's Merab Dvalishvili. Since then, he has known nothing but victory.
Although I'm giving off vibes that my Bellator 279 predictions for this fight will end in a win for Stots, Archuleta is no joke.
With a 25-3 record that includes losses to Sergio Pettis and Patricio Pitbull, he has proven himself to be a tough nut to crack.
But invariably, Bellator 279 picks must be made. And I have to go for Stots here. He has the momentum behind him and will be gunning to get his hands on that interim bantamweight championship.
Once Pettis recovers from surgery and is back on his feet, we could see one of the fights of the year should the former teammates meet.
Prediction: Stotz by Decision
Pick: Stotz by Decision (-145)
More Bellator 279 Picks for the Main Card
That's the main and co-main predictions and betting picks for Bellator 279 decided. There are two other fights on the upper portion of the card to look at. Here's my take on both of those.
Kyoji Horiguchi vs. Patchy Mix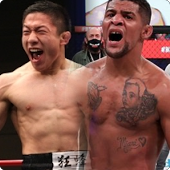 The legendary Horiguchi returns to the cage for the first time since being knocked out by Sergio Pettis in December.
The former 135-pound champion squares off with the lanky Albuquerquean, Patch Mix. While it will not be an easy fight for the Japanese icon, I believe he is the better fighter. There are questions over his chin, but Mix has just one KO/TKO from 15 wins as a pro.
Mix is a super-dangerous submission artist, with 11 wins from the mat in his career. Unless he can take his man down, I think Horiguchi has this one.
Prediction: Horiguchi by Decision
Pick: Horiguchi to Win (-265)
Ilima-Lei Macfarlane vs. Justine Kish
Mismatch? Perhaps.
It's tough to look at the latest Bellator 279 odds and not feel a little bad for Kish. But then again, she has an opportunity to put a torrid run of form behind her (1-5 from her last six) and upset the #1 ranked women's flyweight on the roster.
5️⃣0️⃣0️⃣ days@Ilimanator makes her long-awaited return to the Bellator cage to face @JustineKish this Saturday LIVE from the @BlaisdellCenter! ?#Bellator279 ?s ? https://t.co/FzA0eU0KqP pic.twitter.com/rFKwOzR8Lx

— BellatorMMA (@BellatorMMA) April 19, 2022
Macfarlane's only loss as a pro came in her last fight against Juliana Velasquez in July 2021. Before that, the former champion American went 10-0, including four straight defenses of her 125-pound title.
Kish, unfortunately, does not have the quality to trouble Mcfarlane. However, she is tough and should make the distance.
Prediction: Mcfarlane by Decision
Pick: Mcfarlane by Decision (-175)
Prelims Picks for Bellator 279
Are you looking to bet on Bellator 279 prelims? While the odds are available for the undercard above, remember you can also check out more props and specials with the best online gambling sites.
Kamaka III to Beat Gonzales by Decision
Inaba to Beat Pyles by KO/TKO
Yamauchi to Beat Chokheli by Submission
Medeiros to Beat Sanchez by Decision
Diggs to Beat King by KO/TKO
Field to Beat Miller by Decision
Winski to Beat Cruz by Decision
Harding to Beat Silva by Decision
Gibson Jr. to Beat Dung by KO/TKO
As you can see, I'm backing Kamaka III to beat Gonzales, Inaba to run through Pyles, and Yamauchi to submit Chokheli.
Are these predictions for Bellator Hawaii on Saturday 100% sure to come true? The answer is no. Anything can happen in a fight. Choosing the right bets is crucial to winning money at Bellator 279.
Keep that in mind as I reveal my best Bellator 279 betting picks.
Top Picks for Bellator 279 and More Betting Advice
We might as well wrap things up here. Having covered Bellator Hawaii predictions, picks, and the odds, there's not much more left to cover. Other than my best bets for Bellator 279, of course. Well, feast your eyes on the following.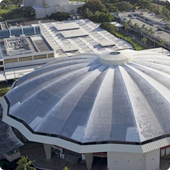 Cyborg to Win by KO/TKO (-135)
Stotz to Win by Decision (-145)
Inaba vs. Pyles Under 2.5 Rounds (-150)
That's three free Bellator 279 picks for Saturday's matches in Hawaii. Whether you're into them or not is completely up to you!
If you're looking for more fights to bet on this weekend, remember that we have UFC Fight Night: Lemos vs. Andrade coming up. You can find a full betting preview with predictions below.