Hide Bonus Offers
| | | | | |
| --- | --- | --- | --- | --- |
| #1 | Bovada Sports | 50% Up To $250 | Visit Site | Bovada Sports |
| #2 | BetUS | 125% Up To $2,500 | Visit Site | BetUS |
| #3 | MyBookie | 100% Up To $1,000 | Visit Site | MyBookie |
| #4 | Everygame | 100% Up To $500 | Visit Site | Everygame |
| #5 | BetOnline Sports | 60% Up To $1,000 | Visit Site | BetOnline Sports |
Barcelona vs. Real Madrid – Prediction and Betting Pick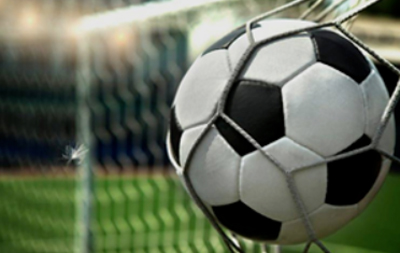 Even if you are not a fan of La Liga and Spanish soccer in general, you probably make an exception when Barcelona and Real Madrid clash. The two giants of European soccer will face each other for the first time this season.
The Catalans will host their bitter rival on Sunday, and the whole world will be watching. It's rare to see both teams start the La Liga season so poorly, but the situation at Real Madrid is extremely difficult.
The new manager, Julen Lopetegui, is struggling to make up for the absence of Cristiano Ronaldo, and some of the supporters are already calling for his head. He desperately needs some kind of result from this match, which will be a monumental task.
Fortunately for Real Madrid, Barcelona's talismanic forward Lionel Messi is out with an arm injury. This creates a unique situation, as I honestly can't recall the last time these teams met without both Messi and Ronaldo.
This gives other players the opportunity to shine and create their own legend. I will be looking forward to the El Clasico, as it has often produced some epic games throughout the years.
Of course, I will also explore the betting opportunities offered by the top soccer gambling sites on the market and share my El Clasico free betting pick and predictions.
Barcelona vs. Real Madrid Betting Odds
The first thing that I will look into is the main betting markets for this game.
I would've expected a lower price for Barcelona. Messi's injury is a game changer, but the current La Liga leaders are in better shape and play at home. This is enough of a reason for them to be the big favorites in El Clasico.
Even without their best player, the Catalans still have guys like Luis Suarez and Philippe Coutinho, so they have the means to punish the shaky Real Madrid defense that has been leaking goals recently.
This is one of the reasons behind the high goal line as well. If Real Madrid has managed to concede at least once against the likes of Viktoria Plzen, Levante, Alaves, and CSKA Moscow in their recent games, it's natural to expect more of the same against Barcelona.
On the other hand, Real Madrid is not scoring much, which balances things a little. Still, a front line that includes the players at Lopetegui's disposal could always find the net.
Before sharing my betting pick and prediction, let's take a closer look at both teams.
Barcelona
Barcelona is leading La Liga after nine games, but I don't think that manager Ernesto Valverde will be happy with the performance of his team so far.
The Catalans have won only 18 points up to this point, and the bad form of the competition is the main reason they sit on top of the table.
Before the victory against Sevilla last week, Barcelona was winless for four straight games in La Liga. The side was all over the place against the likes of Valencia, Athletic Bilbao, Leganes, and Girona. With all due respect, this is not the worst fixture list you could see.
The good news for Valverde and his men is that they've looked solid in their past two games. Despite some defensive issues against Sevilla, the attack was back to its best. Barcelona managed to put four goals past the visitors, with Messi, Suarez, and Coutinho all finding the net.
The problem is that Lionel Messi got injured, and the team will have to cope without him for about a month or so.
There was some speculation that Messi would actually return for El Clasico, but his manager denied this possibility.
Many feared that Barcelona would struggle without the magic of Messi, but his absence was barely felt in the Champions League game against Inter. Rafinha took his place in the starting lineup, and the team not only won 2-0 but also created a bunch of chances up front.
That's good news, as the shaky defense of Real Madrid will certainly provide space for the home side. In the absence of Messi, Coutinho and Suarez took over. They were unable to find the net, but they brought constant danger, and I expect more of the same on Sunday.
The main concern will be related to the defense. Barcelona has already conceded eleven times in La Liga and looks vulnerable.
Despite the clean sheet against Inter on Wednesday, the back line wasn't really convincing. On top of that, Ter Stegen made a huge mistake in the first half, which brought extra pressure to his teammates.
Barcelona can't afford that against Real Madrid, because the likes of Bale, Benzema, and Isco certainly have the potential to punish every opportunity.
Real Madrid
At the start of the season, it looked like Julen Lopetegui had found a way to replace Cristiano Ronaldo and his influence on the team. Real Madrid won five of its first six games in all tournaments and looked strong.
If you fast-forward a bit, you'll see that the situation changed dramatically. Real Madrid now sits seventh in La Liga, and there's already a gap of four points to Barcelona.
The side was on a streak of five games without a win that was broken against Viktoria Plzen in the UEFA Champions League. Real Madrid won 2-1 but looked unconvincing.
Despite the enormous gulf in the quality of both squads, the visitors had a bunch of chances to score more goals and take something from this match.
I'm not quite sure what's gone wrong for the UCL holders, but they look like a shadow of themselves.
Naturally, for a club of the caliber of Real Madrid, there are plenty of rumors that Lopetegui will be sacked soon. One of them even suggested this could happen before El Clasico, but I can't see it happening. The board will probably give the manager some time before replacing him.
This means that his back is currently against the wall, but a win on Sunday could restore some confidence and provide a spark that could save his job. The big question is who is going to step up to the challenge?
We all expected to see Real Madrid struggle up front after Ronaldo was sold because the whole system was built to accommodate the Portuguese forward.
The likes of Isco, Gareth Bale, and Karim Benzema are the men who need to step up. But they've failed so far in the season, which has been the main problem of Real Madrid. The lack of goals up front has put the defense under severe pressure.
In the past, conceding a goal or sometimes even two was not the end of the world, as we all knew that Real Madrid could put a couple past pretty much any team out there.
That is not the case anymore, which messes with the heads of the backline. The defenders and the keeper know that they can't afford to make any mistakes, as the forwards probably won't cover them. This leads to a lot of pressure up front.
And yet, I don't think that the problems of Real Madrid are as deep as they seem right now. A closer look at many of the games where they failed to score or found the net only once will show a bunch of chances. The team is often mustering 20+ shots but lacks the clinical finishing to take advantage of them.
Losing a player that scored 40 goals per season on a regular basis doesn't help, but as Isco said, others must step up. I feel that the side needs a more clinical center forward than Benzema. The Frenchman was the perfect guy when their main scorer was on the wing, but this has to change.
He is not productive enough to lead the line alone, while neither Bale nor Isco can't fulfill Ronaldo's role. However, all three main players of Real Madrid are world-class, so I feel they will eventually improve. In fact, I believe that a game of the El Clasico magnitude might be the beginning of Real Madrid's revival.
One of my concerns about the side was Marcelo's injury on Tuesday, but the player himself said he would play, so I will trust his words.
Prediction and Betting Picks
If Messi was available for this match, it would've been hard to see beyond a win for Barcelona. In his absence, I feel we might be in for a surprise here.
Everyone at Real Madrid will be motivated to prove that the team is still a contender, even without Cristiano Ronaldo.
The visitors have been creating chances this season; they simply have failed to convert them often enough. I feel that the importance of this match will push players like Isco, Benzema, and Bale to another level.
It's worth noting that they have all proven they can do it on the biggest stage, and it hardly gets bigger than the El Clasico.
At the same time, Barcelona has its own problems, and if the side concedes the first goal, I could actually see Real Madrid claim this one.
I don't think I have to be this bold, though, so I would prefer a safe route. BetOnline offers the price of 1.88 for Real Madrid +0.5 Asian handicap.
This means that a tie or a win would be enough, so this is my final El Clasico betting pick. When it comes to the correct score prediction, I believe that 1-1 or a 2-1 for Real Madrid are the best options.
PICK
Real Madrid +0.5 Asian Handicap
1.88
Final Words
I'm sure that most people don't expect Real Madrid to win, but I believe the front three will explode in this game in a desperate attempt to prove their worth.
Do you think that Bale, Isco, and Benzema have it in them, or do you expect Barcelona to actually make the situation of its bitter rival even worse?
I would love to see your opinion, so let me know in the comments below.
Good luck!