Baltimore Ravens Draft Predictions for 2021

Baltimore took a step back a season ago but is still a team with legitimate Super Bowl aspirations.
An offense that lit the league on fire in 2019 dropped to 19th in the league in yards per game. A defense that was supposed to top-tier ranked 14th in the NFL in sacks.
Letting Matthew Judon walk in free agency is a clear indication that a pass rusher is on his way, but what other holes does Eric DeCosta need to fill in the 2021 Draft?
Let's dive in with a full breakdown of Ravens draft predictions. Starting with their first pick at the tail end of round one.
Round 1 – Pick #27
Selection: Jaelan Phillips
Position: EDGE
School: Miami (FL)
Certain teams will back off from Jaelan Phillips due to his history of concussions, but he's simply too ferocious of a pass rusher to slide all the way out of the first round.
Baltimore failed to address the departure of Matthew Judon during free agency and is still in the market to find a suitable replacement.
Phillips flashed his abilities at UCLA but didn't materialize into a first-round prospect until his time in Coral Gables.
After sitting out in 2019, Jaelan exploded with 15.5 tackles for loss (8 sacks) and finished 2nd in the ACC Defensive Player of the Year award voting.
Phillips can stick his hand in the dirt and wreak havoc as a defensive end and can do damage standing up as an outside linebacker. He's just a good-old-fashioned hardcore defender – the exact type of guy Don Martindale is looking to plug into his base 3-4 D.
Round 2 – Pick #58
Selection: Tylan Wallace
Position: Wide Receiver
School: Oklahoma State
The Ravens love running play-action and we know Lamar Jackson can air it out. The problem is they don't have enough dependable options on the perimeter.
Some may think the acquisition of Sammy Watkins enough to suffice, but that's certainly not something I'd be counting on.
Watkins last played a full season as a rookie in 2014; he's missed six or more games in three of the past five years. Marquise Brown is a burner and there are some young pieces in place, but the Ravens need more.
Tylan Wallace projects as the total package after putting together an illustrious career at Oklahoma State.
A big-play threat who averaged 16.8 yards/reception during his career in Stillwater, Tylan can plug in on the outside and be a difference-maker from the get-go.
Tylan Wallace didn't drop a pass with a step or more of separation last season (60 targets)April 1, 2021
Since the start of 2019, Wallace has recorded more contested catches than any other WR in the 2021 Draft Class.
Round 3 – Pick #105
Selection: Josh Myers
Position: Center
School: Ohio State
Getting Ronnie Stanley back will be a big boost to the edge of the offensive line, but the interior portion of the trenches could use a helping hand. Josh Myers is an experienced center out of Ohio State whose experience comes in shotgun formations.
It just so happens that the Ravens ran a whopping 97% of their plays from the shotgun formation in 2020 – by far the highest % of any team in the league.
While Myers didn't shine as an elite athlete who easily climbed to the second level, his heavy hands and quick hips allowed him to consistently hold down his blocks.
Likely not a starter from day one in Baltimore, but certainly a player who can be developed into the team's starting center.
Patrick Mekari, the team's current organizer of the huddle, has plenty of experience playing both guard positions and can easily slide over.
Projecting the Ravens Day 3 Draft Picks
Round 4, Pick #132 – James Hudson, OT, Cincinnati
Round 5, Pick #172 – Richard LeCounte III, S, Georgia
Round 5, Pick #185 – Chuba Hubbard, RB, Oklahoma State
Round 6, Pick #211 – T.J. Vasher, WR, Texas Tech
Whatever doesn't get crossed off the list during the first two days of the draft becomes bulletin board material for day three.
Considering the Brinks truck that Baltimore rolled in for Ronnie Stanley, it's unlikely the Ravens will be able to afford to pay Orlando Brown at season's end.
Brown, a Pro Bowl tackle in 2020, becomes an unrestricted free agent at the end of 2021. This puts Baltimore squarely in the market to draft an exterior offensive lineman who they believe can grow into a starter.
James Hudson never got going in Ann Arbor and was forced to sit out in 2019. However, when given an opportunity in Cincinnati in 2020, Hudson's prowess as a mauler was on full display.
Richard LeCounte III was a reliable safety at Georgia and is especially productive in the passing game. Knowing a trip to the Super Bowl likely means dealing with the Chiefs high-octane passing attack in January, adding a roamer in the back-end assists in that regard.
Moving along in this Ravens mock draft, here comes another monster producer from Oklahoma State.
Chuba Hubbard only played in seven games in 2020, but this is a guy who topped 2,000 rushing yards and reached pay dirt 21 times as a sophomore in 2019.
Mark Ingram is gone, Gus Edwards will become a free agent this year, and Justice Hill (also formerly of Oklahoma State) was used sparingly in 2020. Hubbard makes sense as security in case J.K. Dobbins were to go down.
Staying in the Big 12, Lamar Jackson's followers have complained that he doesn't have enough size among his repertoire of receivers.
That problem could be solved by taking a flier on T.J. Vasher. The 6'6" WR from Texas Tech has great footwork and a massive catch radius. Not only would he stand to make the 53-man roster – Vasher is a guy who can be scripted into lots of red-zone packages.
My 2021 Ravens Mock Draft
Lamar Jackson needs help but adding an intense pass rusher to fill the void left by Matthew Judon is item #1 on the agenda. Passing on a receiver at #27 is ok – so long as Baltimore grabs hold of a weapon like Tylan Wallace in round two.
Team GM Eric DeCosta will surely look to beef up the offensive line, and drafting a running back sometime during day three is likely to occur.
In terms of how many of these Ravens draft predictions in 2021 pan out, that's where the waiting game comes in.
The countdown to April 29th begins!
September
Casino of the Month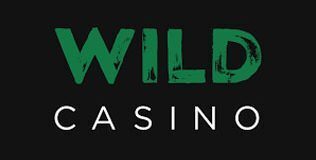 Welcome Bonus
250% up to $5,000