Atlanta Falcons' Chances of Winning Super Bowl 55 – Odds, Analysis, and Prediction

When trying to make 2020 NFC South predictions, few are taking the Atlanta Falcons seriously. If you try throwing them into the Super Bowl conversation, well, forget about it.
It's easy to see why the Dirty Birds are being overlooked, too. New Orleans keeps owning this division, and the arrival of Tom Brady in Tampa Bay makes the NFC South look very much like a two-team race.
Maybe so, but should bettors sleep on the Falcons completely?
True, Atlanta was trash to start off 2019, but Dan Quinn got this team turned around and playing fantastic football. It saved him his job and just might make the Falcons a team to worry about this year.
Whether or not bettors need to keep that in mind at a high level, of course, remains to be seen. To gauge just how good the Falcons could be this season, let's note their 2021 Super Bowl odds and see how big of a threat they are.
Falcons' Super Bowl 55 Odds
BetOnline (+5000)
Bovada (+4000)
MyBookie.ag (+4000)
SportsBetting.ag (+5000)
Every Super Bowl betting site has the Falcons priced in that +4000/+5000 range, and it's fitting. Atlanta has enough offensive firepower to demand a little respect, but they're otherwise fundamentally flawed.
BetOnline and SportsBetting.ag presently offer bettors the most bang for their buck if they'd like to trust in Atlanta this year. Of course, it's worth wondering if that's wise.
Let's explore Atlanta's 2020 prospects with a look at their ability to either make a title run or disappoint everyone in Georgia.
Why the Falcons Can Win SB 55
Atlanta was just in the big game a couple of years ago. A step back from the Super Bowl is normal, but the Falcons had to endure the most epic collapse in Super Bowl history.
It's possible the Falcons are finally mentally and emotionally ready to make heads roll again. They're certainly equipped to, as Matt Ryan leads a still-loaded offense that features Julio Jones, Calvin Ridley, and Todd Gurley.
On paper, Atlanta's offensive isn't to be trifled with.
Dan Quinn is still a sound defensive mind, and if Atlanta's adjustments on that side of the ball work out (they made some good signings and get a healthy Keanu Neal back), then the Falcons could shock some people in 2020.
Why the Falcons Won't Win SB 55
The Achilles heel to Atlanta's championship prospects is still their defense. This unit was a major asset to their Super Bowl run just a few years ago, but Atlanta ranked 29th in sacks last year, as well as 11th against the pass.
The good news is the Falcons were pretty good against the run, and they should be healthier in 2020. They also made positive moves in the offseason, so it's arguable the improved talent on defense gives them a shot.
If we look at the past couple of years, however, the Falcons could again be in trouble.
And that's just the defense. As talented as the offense is, the Falcons don't always get the job done on that side of the ball. The Falcons were the 13th-best scoring offense and had the third-best passing offense in 2019 but ranked 30th on the ground.
Getting more balanced is a necessity, and the hope that a Rams cast-off with bad knees will be the solution is a considerable reach.
Will the Falcons Win the 2021 Super Bowl?
The Falcons are one of the best "on paper" teams in the NFL.
If you look at the names and stats, their passing offense is disgustingly dangerous, their running game could be way better, and a healthy defense could finally make Dan Quinn look good again.
It's a laundry list of hypotheticals for this team, but there's no denying the value and upside they offer to sports bettors. And if you're a die-hard Falcons fan, yeah, you can dream a little.
But the reality is this: the Falcons need to improve fundamentally in two major areas (rushing offense and pass rush), and they're trying to do it in a tough division. They could easily get swept by both the Saints and Buccaneers, and if that happens, they'd be in serious trouble.
They're not the worst Super Bowl flier bet, but the Falcons may still be too far away to safely bet hard on in 2020.
September
Casino of the Month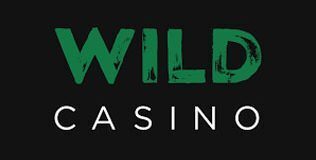 Welcome Bonus
250% up to $5,000