Hide Bonus Offers
| | | | | |
| --- | --- | --- | --- | --- |
| #1 | Bovada Sports | 50% Up To $250 | Visit Site | Bovada Sports |
| #2 | BetUS | 125% Up To $2,500 | Visit Site | BetUS |
| #3 | MyBookie | 100% Up To $1,000 | Visit Site | MyBookie |
| #4 | Everygame | 100% Up To $500 | Visit Site | Everygame |
| #5 | BetOnline Sports | 60% Up To $1,000 | Visit Site | BetOnline Sports |
Aston Villa Season Preview for 2019/20 With Odds and Predictions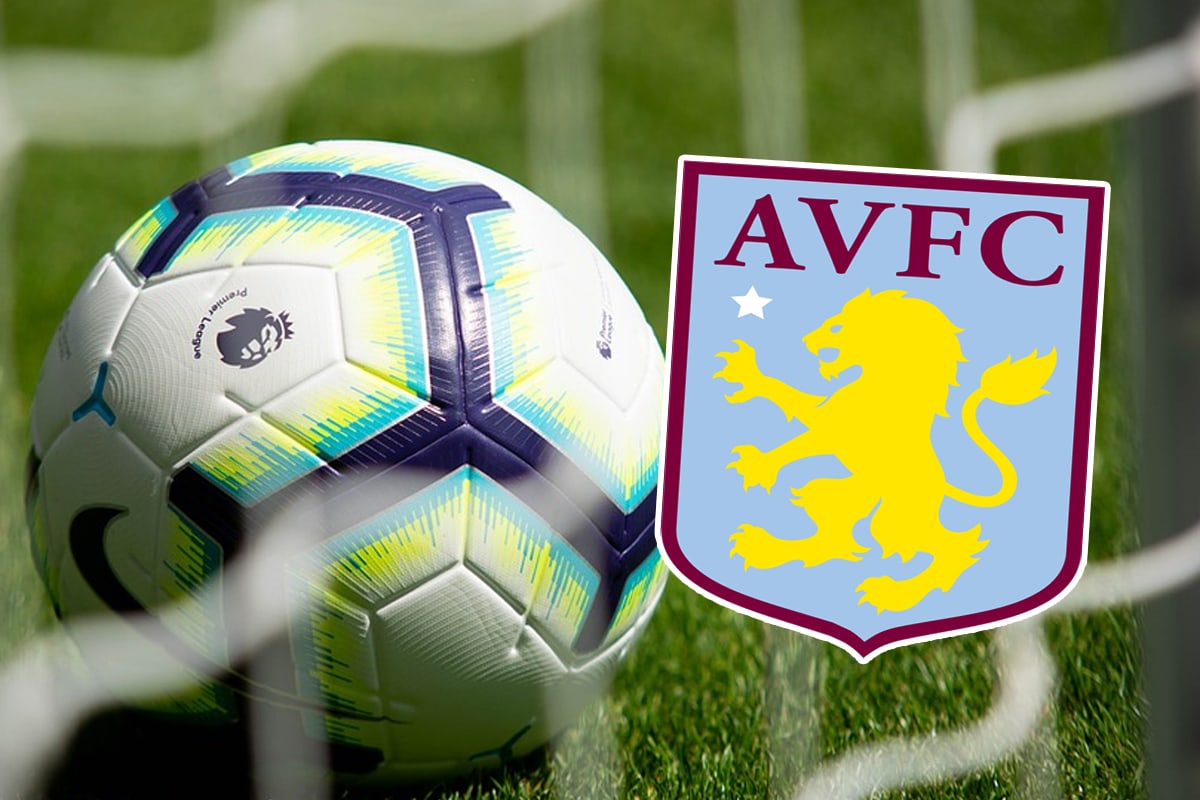 The Villans are back in the Prem!
They did it the hard way, but Dean Smith and his boys can look back with pride at what they achieved.
Below, I will provide a detailed summary of their successful season in the Championship and dissect the key aspects of their promotion.
After that, I will assess their chances of remaining in the EPL and the things they need to do in the summer in order to ensure that. As is the case with every newcomer, the club will need to make a lot of changes to prepare for the challenge, so let's see if they have the right ingredients in place.
I will then share my predictions of what the 2019/2020 Premier League season can be like for the club and check a few of the outright betting markets to see if we can find some early betting value there.
Aston Villa 2018-2019 Season Review
After missing out on promotion in 2018, the club looked like a good value to reach the playoffs once again. They had a mixture of experienced guys and exciting young talents and had legendary manager Steve Bruce at the helm. On top of that, Egyptian billionaire Nassef Sawiris and his partner Wes Edens bought a controlling stake at the club which was to signal an increase of investment.
However, the season didn't start according to plan. The team suffered some heavy defeats, and despite the takeover, there was still a lot of financial pressure mounting and affecting the manager and players. After Villa dropped to 14th place in October, the new owners decided it was time to make a change.
Lifelong Aston Villa fan Dean Smith was appointed as head coach, and this had an immediate effect on the fans and players. The last few games during Bruce's tenure proved to be nervy affairs. It was evident that the pressure had gotten to both him and his team. I actually have a lot of sympathy for Steve Bruce on that account.
He did build a good team, and they were close to getting the job done the previous year. And I think it's important to mention two things in his defense here. First of all, the increasing pressure and uncertainty around the club definitely took their toll. As experienced as Bruce is, there is no magic cure for a toxic environment, and he managed it as best as he could.
The other reason is maybe even more important. When he took the reins at the club, he was practically asked to run it by himself. There was no director of football or a chief executive officer to help him with transfers and other off-field tasks. He will surely feel a little hard done by, but ultimately, his loss turned out to be a huge gain for Dean Smith and Aston Villa.
Smith was met with euphoria from both the fans and the players, and he was able to quickly turn the fortunes of the club. The financial situation was a lot clearer when he was appointed, and there was now a team of executives ready to aid him with strengthening the squad.
By December, the Villans were already in contention for the playoff spots and were playing some amazing football. The festive period, however, brought about a dip in form which was largely due to a serious injury to Villa's most influential player, Jack Grealish.
In fact, the poor form continued all the way through to February. Upon Grealish's return to the squad, Dean Smith gave him the team's armband, and the 23-year-old led the team to a brilliant run of 10 straight wins. It was evident then that the Villans were a definite playoff contender.
We also have to congratulate Smith and his staff on a shrewd January acquisition which played a big part in the final run-in. On the last day of the winter transfer window, Villa was able to snap up Tyrone Mings on loan from Premiership club Bournemouth.
Mings proved to be a superb addition and managed to stabilize a defense which looked very leaky at the start of the year. Overall, he made 21 appearances and scored 2 goals, one of which was a crucial late winner against Blackburn Rovers.
But surely Smith's best feat was improving the offensive players. The manager is a purveyor of free-flowing attacking football and gave his forwards the freedom they lacked with Steve Bruce. This resulted in a flurry of goals throughout the season, but one guy stood above the rest.
Tammy Abraham, who was loaned to the team from Chelsea, managed to net 26 times in the Championship, a record which was only bested by Norwich's Finnish sensation Teemu Pukki. Although Abraham proved the focal point of Villa's attack, there were loads of other players who contributed to the team's impressive offense.
Conor Hourihane and Jonathan Kodjia both finished with 12 goals. New recruit John McGinn netted a further 7, and influential duo Jack Grealish and Anwar El-Ghazi ended the season with six apiece. Additionally, James Chester scored 5 goals, which made him one of the highest-scoring defenders in the league.
Overall, Villa finished with 82 goals behind only two teams — champions Norwich City and bitter rivals West Bromwich Albion. It's obvious that the freedom to express themselves in attack was what Smith's players needed — especially the youngsters who lacked a bit of confidence under Steve Bruce.
The playoffs were a bit testy, but that was to be expected. Villa narrowly edged both West Brom and Derby and joined Norwich and Sheffield United in promotion to the Prem. Again, the young players like Grealish, McGinn, and El-Ghazi proved instrumental in the crunch moments. But will Villa be able to keep the balance and momentum going in the new season?
What Aston Villa Needs This Summer
So, last season was a success for the Villans, but they will need to make some big decisions if they are to be competitive in the EPL next term. I doubt there will be much activity on the managerial front. For now, Dean Smith has proven he is a positive influence on the fans and players, and even though we've seen managers getting sacked after winning promotion, I don't see how the owners will dismiss Smith.
However, there are a lot of unknowns when it comes to the squad. As is the case with every team that gets to the highest tier, Villa has already moved to free up some space. They have released eight players so far, and this might not be the end of it.
Micah Richards, Alan Hutton, Glenn Whelan, and Mile Jedinak were among the more experienced players to be left out. It was clear that those four were not in Smith's plans, but all of them have Premier League experience, and letting them all go could come back to haunt him.
Among the released players were also goalkeeper Mark Bunn, defenders Tommy Elphick and Ritchie de Laet, and surprisingly, winger Albert Adomah. The former Middlesbrough wide man made 36 appearances last season, including one in the playoff final, but has been deemed a surplus to requirements.
While I may not see the logic in some of the departures, I can understand that the club needs to make room for fresher additions who will have high wage demands. The club's new owners have stated their intent to increase funding, but Villa is still somewhat limited on that front, so if they want to bring in new faces, they don't have much of a choice.
Releasing some of the more experienced players may not be the club's biggest problem, though. Keeping some of the best performers from last season is what may prove to be the bigger obstacle. If you look at their roster, you can see that four of their most influential players from last season have been acquired in loan deals.
Axel Tuanzebe will be returning to Manchester United for the pre-season after impressing in the Championship. Anwar El-Ghazi is still the property of French side Lille, and Tyrone Mings is contracted to Bournemouth. El-Ghazi looks to be set to sign with Villa, but the chances of them bringing back Tuanzebe and Mings for another season are not very high according to reports.
Most importantly, top scorer Tammy Abraham was also loaned out from Chelsea. I'm quite certain that the Villans will want to sign him after his 26-goal season, but there is one important thing we need to consider. Chelsea will most likely be hit with a transfer ban that will not allow them to sign any players in the next two years.
This is significant since their striking options are limited, and they might decide that Abraham will be a great option for the bench. I trust that Villa's management will do whatever they can to lure the striker, but he ultimately might not resist the chance to get some playing time in a top club.
Needless to say, if any of those players leave, Smith has to ensure the team gets quality replacements for them. This will, of course, be very expensive, and none of it will be financed by transfer funds for their stars since they're all on loan.
Another big decision will have to be made on Jack Grealish. The captain is drawing interest from all the top clubs, and he can easily get his head turned. It will be a big blow for Smith if he loses his talisman, but it also could be the only way to finance potential big buys if other players don't return for another year.
Aston Villa Betting Odds for 2019-2020
It's time to look at what the bookmakers are offering for Villa's next season in the Premier League. The odds are courtesy of 888sport.
Aston Villa to Finish in the Top 10
5.50
The Villans are flying high right now, but finishing in the top 10 next year? I'm not having that. I'm actually really surprised that the odds are so low for them in this market. For example, the same bookmaker has Norwich City, who was by far the best team in the Championship, at 10.00.
If the odds were similar to those of Norwich, I could've possibly thought about it, but at this price, it would be a terrible bet. There are far too many uncertainties around the players, and although Dean Smith has done a fine job so far, he has never managed in the Prem.
Villa can easily end up buying a lot of players if their loan stars don't come back, and we all know what happened to Fulham last year. There is definitely a positive atmosphere and chemistry between the players and the manager, but even a few departures can wreck all that. And we all know that the top teams will be trying to sign Jack Grealish and some of the others who impressed.
It's very often the case that the big fish eat the little fish in the top flight, and Villa might not have the capacity to resist their advances. So, all things considered, my prediction is that the club will be far away from claiming a place in the top ten.
Aston Villa to Be Relegated
2.80
Aston Villa to Avoid Relegation
1.38
This market may be the perfect way to capitalize on the overblown hype surrounding the club. As I said before, I can agree that the Villans were impressive, but we shouldn't forget that there were far better teams in the Championship last year.
Not to mention the fact that their team might not look anything like the one that won promotion. If there are a lot of new recruits, it will be a huge challenge for Dean Smith to form a cohesive unit. Don't forget that much more experienced managers like Slavisa Jokanovic and Claudio Ranieri could not do that with Fulham.
It remains to be seen whether my parallel with the Cottagers is a good one, but I can see how Villa can quickly turn to such a strategy if they don't keep their current stars. Once you go down that road, it's very difficult to steady the ship, so I won't be too surprised if the club endures a very miserable season.
Whatever roster they come up with, they are still a newcomer, and most seasons see up to two of those clubs go back down. At these odds, I can't resist the opportunity, and I think it's one of the best early bets for the 2019/2020 EPL season.
PICK
Aston Villa to Be Relegated
2.80
Final Words
Villa looks like they have everything in place to prepare themselves for the top flight, but let's not forget that this will be the first time for both Dean Smith and his team of execs. Rash decisions coupled with the club's inability to fight off interest from top clubs can quickly turn one's fortunes in the biggest soccer league in the world.
Do you agree with my assessment, or do you feel Villa will show maturity and ruthlessness in chasing their targets? Don't hesitate to let me know if you think I'm missing something or simply want to leave your thoughts on the article.