Assessing the Top PFL Fighters in 2021 – Rory MacDonald and Others

In 2018, the Professional Fighters League arrived on the scene with ambitions of rubbing shoulders with the UFC, Bellator, and ONE FC.
With a $1 million prize for the winner of every tournament, their business model is questionable. The sustainability of it, at the least.
But if the best MMA fighters in the PFL in 2021 continue to put in some major performances, the brains behind this promotion might be rewarded.
Anyway, here are the five top PFL fighters in 2021. Let's take a look!
Clay Collard
Record: 20-8-1
Division: Lightweight
Nationality: USA
Collard went 1-3 in the UFC before being shown the door in following a loss to Tiago Trator in 2015.
Since then, he has gone 9-4 in pro boxing and 6-1 in MMA. One of the best PFL fighters in 2021, Collard is clearly a better prospect than he was while fighting under the Las Vegas-based promotion.
The lightweight was handed a tough debut in the PFL in April when he was matched up against former UFC champion Anthony Pettis in April. Despite being an underdog with the top mixed martial arts betting sites, Collard picked up an impressive decision win.
If anything, Collard's status as one of the best MMA fighters in PFL has been helped by his experience in the squared circle. Ranked as the best 155-pounder in the promotion right now, his meticulous boxing and deceptive power mean that he is one that most fighters want to avoid.
Brendon Loughnane
Record: 21-3
Division: Featherweight
Nationality: England
Manchester's Loughnane is one of the top fighters in the PFL today. The powerful featherweight could be considered one of the best fighters outside of the UFC.
But there is an argument in favor of Loughnane deserving a place in the top promotion on the planet.
His win over Bill Algeo wasn't enough to impress on Dana White's Contender Series in 2019, however. With that said, the PFL was more than happy to scoop him up.
Currently riding a seven-fight win streak, Loughnane has looked impressive since losing a split decision to Pat Healy in 2017. Check out his record from his last five.
| | | |
| --- | --- | --- |
| Opponent | Result | Date |
| Tyler Diamond | Win by Decision | June 10, 2021 |
| Sheymon Moraes | Win by KO | April 23, 2021 |
| David Valente | Win by KO | December 31, 2019 |
| Matt Wagy | Win by Decision | October 11, 2019 |
| Bill Algeo | Win by Decision | June 18, 2019 |
Loughnane is one of the very best PFL fighters in 2021. He is expected to keep his impressive run of form going but faces an exceptionally tough test against Dagestani hopeful Movlid Khaybulaev in his next fight.
Rory MacDonald
Record: 22-7-1
Division: Welterweight
Nationality: Canada
A former Bellator MMA welterweight king and UFC icon, MacDonald is clearly one of the PFL's best fighters in 2021.
Although his hunger for the sport might be questioned in some quarters, the "Red King" still has the quality.
Having started his pro career as a 16-year-old, MacDonald has miles on the clock. But at 31, there is still plenty left in the tank. If he can put a disappointing loss to Gleison Tibau behind him, the Canadian could get his hands on the $1 million prize.
Before that loss, the veteran fighter put in a dominant display that culminated in a submission win for the native of British Columbia. This was a better reflection of why so many believe MacDonald to be the pick of the best MMA fighters in the PFL.
Lance Palmer
Record: 20-8-1
Division: Featherweight
Nationality: USA
The PFL Featherweight World Champion in 2018 and 2019 was looking to add a third-straight tournament win to his resume. Unfortunately, he was eliminated from the playoffs in this year's tourney.
Palmer is also a two-time World Series of Fighting Featherweight Champion. If you don't recognize the name of that promotion, it was essentially the previous incarnation of the Professional Fighters League.
Even with his drop in form this year, American is clearly one of the best PFL fighters in 2021. He is still one of the men to beat at 145-pounds.
Palmer has shown in the past that he is more than capable of handling pressure. But back-to-back losses against Bubba Jenkins and Movlid Khaybulaev will test that theory in next year's championship. That is if he stays put.
Tipped to join one of the top three MMA promotions on the planet at some point, we could see this man rocking it in the UFC or ONE FC at some point. Perhaps Palmer could even be considered among the best Bellator fighters in the world soon?
Kayla Harrison
Record: 10-0
Division: Women's Lightweight
Nationality: USA
Finally, we have Kayla Harrison, who is being touted as the best PFL fighter in 2021.
An Olympic gold medalist super fight between judoka Harrisson and boxer Claressa Shields. Both fighters are two-time winners of Olympic gold, and a mouthwatering clash between the two would make sense. Well, according to some.
I'm not sure that Shields is ready for Harrison just yet. Although the Grand Rapids-native won her promotional debut in June, Kayla is probably the best fighter in the PFL today.
Harrison recently pleaded with fans to stop pushing for the fight.
"We all knew that she was going to struggle in some aspects of the game, which she did. But she's a winner and she found a way to win, which is what winners do. So, I applaud her for that. I think PFL's job is a little bit tougher from this point on.
Like, where do you go from here? And I think that hopefully now this whole Kayla fighting Claressa thing can be put to bed because it's just like, it doesn't make any sense. It would be like you guys saying, 'Oh, Kayla should fight Amanda (Nunes) after I had my first fight.' Like, it doesn't make any sense. No, that's stupid. Stop."
Regardless of what happens, it looks unlikely that a fight between Harrison and Shields will happen any time soon.
For now, let's just sit back and see how far the PFL 2019 lightweight champion can go in her career.
Wrapping it Up
Kayla Harrison can go on to some big things in her career.
But the other fighters on this list are also capable of pushing their games further over the next few years. In Lance Palmer's case, he needs to put a disappointing campaign behind him, but I'm tipping him to come back stronger.
That's all from me for now. If you'd like to check out more of the content from our MMA blog, I'd consider reading the following piece.
September
Casino of the Month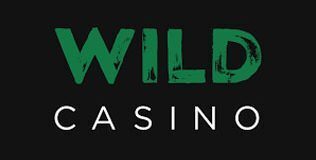 Welcome Bonus
250% up to $5,000