Hide Bonus Offers
| | | | | |
| --- | --- | --- | --- | --- |
| #1 | Bovada Sports | 50% Up To $250 | Visit Site | Bovada Sports |
| #2 | BetUS | 125% Up To $2,500 | Visit Site | BetUS |
| #3 | MyBookie | 100% Up To $1,000 | Visit Site | MyBookie |
| #4 | Everygame | 100% Up To $500 | Visit Site | Everygame |
| #5 | BetOnline Sports | 60% Up To $1,000 | Visit Site | BetOnline Sports |
Assessing the Early Betting Lines for Week 3 of the 2018 NFL Season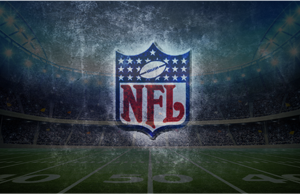 After a crazy week one in the NFL, the second week of the 2018 NFL season opted not to let up. Some bad teams continued to look awful, others bounced back, and a few enforced their dominance.
There were some straight down the middle performances, too, while the Packers and Vikings worked together to deliver our second tie of the year.
And it's been just two weeks.
The good news is that despite some crazy finishes, big numbers, a blowout or two, and some teams going in a direction you may not have assumed, there was actually enough to work with from a betting perspective for you to profit.
I took an early look at the week two NFL lines back on Monday and handed out a slew of solid wagers for you to consider. After going 9-6-1 in week one, I kept the positivity rolling with a solid 8-6-1 finish this past week.
That doesn't include Monday night's showdown between the Bear and Seahawks, of course.
Getting out in front of the lines early, I hand out my favorite picks before the MNF game ever goes down. I'll still look to track every game so that you know how my picks are faring, but the earlier you can assess value and jump on wagers, the better.
With that, let's take a stroll over at SportsBetting.ag and see what's cooking for week three in the NFL.
New York Jets (+3) @ Cleveland Browns (-3) – Total: 39.5
Sam Darnold has seen the good and the bad of the NFL in just two weeks on the job. The Jets made you believe they were for real in week one, only to turn around and get tripped up by the Dolphins.
Perhaps that's due at least partially to working on a short week. Either way, they have to deal with that again, as they head to Ohio to face the hungry Browns on Thursday Night Football.
The Jets very well may be the better team, but it's not by much. Cleveland has a guy in Tyrod Taylor that knows New York very well, and the Browns as a whole have come excruciatingly close to getting a win this year.
Change the record, right? Even so, I like the Browns to snag a win in week three. They should be a solid play with this spread, but I'll play it safe and take them as a straight-up winner.
PICK
Cleveland Browns to Win
N/A
Indianapolis Colts (+6) @ Philadelphia Eagles (-6) – Total: 47.5
Andrew Luck and co. let one slip from their grasp in week one. Fortunately, they were able to dig deep and control their week two battle in D.C., exiting with a win.
In week three, they have to take it to the road again, and they may be facing an Eagles team sparked by the return of Carson Wentz.
Even if Wentz is back, he could be rusty and/or simply not very effective in his first game action since tearing his knee up late last year. The Eagles also didn't look very good defensively in week two, so I wouldn't at all be shocked if this turned into a bit of a shootout.
I like Philly to win, and the Over is in play, but the Colts should keep this one close.
PICK
Indianapolis Colts (+6)
-110
Cincinnati Bengals (+3) @ Carolina Panthers (-3) – Total: 43.5
The Bengals shocked everyone by jumping out to a big lead against the Ravens in week two. They won that game, and suddenly they're 2-0, largely thanks to Andy Dalton and a crisp offense.
Cincinnati is a team I'm buying, but their defense has not been consistent, and they're heading into a brutal road spot in Carolina. After dropping a divisional game in week two, Cam Newton and company simply can't let this one get away from them.
The Bengals feel legit, but the Panthers have all the tools to hold the fort down at home. I'd bet the Under and take the Panthers straight up, but I actually dig this spread, too.
PICK
Carolina Panthers (-3)
-125
Tennessee Titans (+6.5) @ Jacksonville Jaguars (-6.5) – Total: 39.5
The Tennessee Titans needed trickery and continued mediocrity from the Texans to get a win in week two. I'm not a believer in them right now, and in week three, they have to face a very good Jaguars defense on the road.
Jacksonville just won easily over the Pats without stud rusher Leonard Fournette. That's saying something.
Even if Marcus Mariota makes it back for this one, the Jaguars feel like the easy call. Take the Jags straight up, but the spread is likely the best value you can get here.
PICK
Jacksonville Jaguars (-6.5)
-115
New Orleans Saints (+3.5) @ Atlanta Falcons (-3.5) – Total: 53
The Saints avoided tragedy in week two. Not only were they almost Cleveland's first victim in over a year, but they were also staring down the barrel of an 0-2 hole.
New Orleans responded and got the job done, but now they have to take it to the road and battle the Falcons. Atlanta seems to have the superior defense right now and has the offensive weapons to do to the Saints what Ryan Fitzpatrick did in week one.
I like Atlanta to win this one, but these games can be very close. The Over is in play, but I won't play with the point spread here.
PICK
Atlanta Falcons to Win
N/A
Denver Broncos (+5) @ Baltimore Ravens (-5) – Total: 43
Case Keenum has single-handedly willed Denver to a 2-0 start, so it's going to be very interesting to see how things move ahead for this team.
Denver does have the tools to run the ball and defend, however, while they're facing a Ravens defense that just got thrashed by Cincinnati.
That was on the road and on a short week, however. Still, these teams are tough to peg in this matchup. I like the Ravens as a straight-up winner in their own backyard, but this one has to be close.
Denver will threaten throughout, so +5 feels a bit too thick to pass up. The Under is also very much on the table in what projects as a defensive tug-of-war.
PICK
Denver Broncos (+5)
-110
Oakland Raiders (+3.5) @ Miami Dolphins (-3.5) – Total: 43.5
Jon Gruden's return to football hasn't gone quite as planned. The Raiders have looked pretty competitive for parts of two games but have yet to hand in a complete contest.
I think that could change in week three. Oakland arguably has too much talent to keep losing, and I'm not yet a full believer in what Miami is selling.
Oakland as a straight-up winner is nice, but with a +3.5 point spread, you don't really need to take on that risk.
PICK
Oakland Raiders (+3.5)
-120
Green Bay Packers (-3) @ Washington Redskins (+3) – Total: 47.5
The Packers should be 2-0 right now, but a bad call late in week two led them to a tie. They still haven't lost, however, and if the version of the Redskins we saw last week shows up in week three, I doubt they do here.
Aaron Rodgers was a little gimpy due to his knee injury, but he still put up 22 offensive points against a stout Minnesota defense. The Redskins aren't trash, and road games aren't easy, but A-Rod and co. have the edge in this one.
Green Bay as a -105 spread favorite is pretty alluring, and I'll bite.
PICK
Green Bay Packers (-3)
-105
Buffalo Bills (+16.5) @ Minnesota Vikings (-16.5) – Total: 40.5
The Bills are quite bad, and even a high upside rookie like Josh Allen couldn't give them enough of an offensive jolt last week. Buffalo is just lacking reliable talent, and if there's one team that could actually go 0-16 in 2018, this is it.
Usually, I'd run away from a gross -16.5 point spread, but Minnesota is at home, has a very dynamic offense, and boasts one of the best defenses in football. That defense is particularly brutal at home.
It sounds like hype, but the Vikings by -16.5 might not even illustrate how far these two teams are apart. Minnesota should win big, and a -110 price to bank on that is actually going to turn out to be a steal.
PICK
Minnesota Vikings (-16.5)
-110
San Francisco 49ers (+6) @ Kansas City Chiefs (-6) – Total: 55
The Niners bounced back nicely with a home win over the Lions, but in week three, they're in Arrowhead against a red-hot Chiefs team.
Betting against Patrick Mahomes isn't really something I want to do right now. I think KC stays hot, pushes for the Over, and wins this, but San Francisco is also quite competitive.
The Niners have an improving defense, and we know they can put up points. I think they can beat this spread.
PICK
San Francisco 49ers (+6)
-110
Los Angeles Chargers (+7) @ Los Angeles Rams (-7) – Total: 48.5
The Bolts are 1-1 after dismantling the lowly Bills, so it's safe to say we still know nothing about them. I do know they're down Joey Bosa, though, so a road date with the Rams doesn't sound like an easy task.
The good news is that Philip Rivers and co. have the offensive talent to hang in this one. I like the Bolts to keep it relatively close (they're really not "traveling," after all), but the real play is the Over.
Both of these teams can put up points in bunches, and given the hit LA's defense has absorbed due to injuries, I think we get a bit of a shootout.
Chicago Bears (-4.5) @ Arizona Cardinals (+4.5) – Total: N/A
As of this writing, I have no clue if the Bears made good on my pick to get past the Seahawks. All I know is that I liked what I saw from them on both sides of the ball in week one, and there is upside to be had with them.
I can't say the same about Arizona. David Johnson is still a guy to build an offense around, but the Cardinals clearly are misusing him, and a would-be loaded defense has also not performed up to expectations.
Arizona has some soul-searching to do, and that could get even uglier when the Bears come in and push them to an 0-3 start. Chicago is simply more balanced right now, and until Sam Bradford or someone else actually threatens a defense through the air, the Cards are impossible to back in the NFL betting game.
PICK
Chicago Bears to Win
N/A
Dallas Cowboys (+3) @ Seattle Seahawks (-3) – Total: 44.5
The 'Boys rebounded from a ghastly effort in week one to beat the rival Giants in week two. That wasn't impressive so much as it was just very necessary.
I don't know at the time of this writing how Seattle fares on MNF, but their week one loss showed me they have some fight, even though they're pretty flawed.
Still, taking down Russell Wilson and the 12th Man in Seattle is a lot easier said than done. The Cowboys do have an interesting pass rush (sacked Eli Manning 6 times), but Wilson's mobility should negate that a bit.
PICK
Seattle Seahawks (-3)
-110
New York Giants @ Houston Texans – Total: N/A
The G-Men are in a nice 0-2 hole through the first two weeks, having fought the Jags hard and then face-planting in Dallas against the Cowboys.
Houston is in a similar state, but they have far more talent on their roster and will be hosting this one. In a battle between two desperate teams, I have to side with the talent and home-field edge. Give me the Texans.
PICK
Houston Texans to Win
N/A
New England Patriots (-7) @ Detroit Lions (+7) – Total: N/A
The Pats took a small step back in their week two loss to the Jaguars, but let's consider that they were on the road, and Jacksonville is one of the best teams in the AFC.
New England is otherwise looking pretty good still, and there's little doubt they'll bounce back in a road tilt on Sunday Night Football against the Lions.
Detroit is 0-2 and has not looked very good in the process. This also has former pupil Matt Patricia going up against his teacher and living legend, Bill Belichick. Detroit might be able to keep it somewhat competitive, but this spread isn't even out of hand, and New England offers nice +100 value.
PICK
New England Patriots (-7)
+100
Pittsburgh Steelers (-2.5) @ Tampa Bay Buccaneers (+2.5) – Total: 52
Two weeks ago, I would have looked ahead to the third MNF game of the year and thought we were in for a snoozer. Not so far, as Fitzmagic is taking the league by storm, and both of these teams combine to produce a lot of fun offense.
Tampa Bay actually shouldn't be ignored here. I know that what they've done to this point feels crazy, but they have an opportunistic defense, and they've let Fitzmagic loose. He's out there gunning for deep balls, and it's working.
As +2.5 home dogs, the Bucs could feel disrespected and turn the NFL on its head with a 3-0 start. Unfortunately, I'm going to need to see it to believe it.
While the Bucs are fun to root for at the moment, the Steelers are 0-2 and can't lose again. They're the more talented and better-coached team, so I'll back them as -2.5 favorites.
PICK
Pittsburgh Steelers (-2.5)
-110
Summary
The NFL betting gods have been good to us through the first two weeks of the year, as I've found my way to more wins than losses (17-12-2).
Hopping on these early NFL betting lines can be quite helpful, as you can pinpoint value immediately that Vegas might not, or later ends up adjusting to. However, if you don't pounce now, that enviable price will be lost forever.
Of course, there's always risk in biting on the wrong line too early. Injuries and how they impact games can be the biggest issue, but for the moment, I don't see any big hiccups that could negatively impact my week three NFL picks.
The other thing is to remember that it's not always as cut and dry as who you think will win.
I can like one team as the winner, but if the other team offers more value against the spread (and can actually make that bet happen), they're understandably the better play.
Always keep that in mind and also look at totals you can exploit. On top of that, don't be afraid to check out new NFL betting sites to maximize your betting experience – most notably with competitive odds and various wagers.
With that being said, I see a lot of value on the table for NFL games in week three. Hopefully my insight leads you to some profit. Either way, happy betting, and enjoy the games!