Assessing the Strengths and Weaknesses for Every Team in the NFC East in 2021

We have not seen a division winner from the NFC East repeat as champs since the 2003-04 Philadelphia Eagles. The Dallas Cowboys, New York Giants, and Washington are hoping that drought continues this season.
A laughing-stock for most of the season, the NFC East has reinforcements coming for a much improved season. It really could not have been much worse for all the teams.
There are plenty of weaknesses with these clubs entering the season, but the division should improve. A few have some of the better strengths in the entire NFC. It should be a much more enjoyable season for everybody involved.
So, without further ado, here are my biggest strengths and weaknesses for the NFC East in 2021.
Dallas Cowboys
Dallas ended up having arguably their worst defense in franchise history, and they had their franchise signal-caller miss most of the season with a fractured ankle. Let's see if Dallas can turn things around for the 2021-22 season.
Biggest Strengths for the Dallas Cowboys: Offensive Youth
The Dallas Cowboys are still America's team if you ask many people. Whether they are awful or competing for a division title, people still care about them.
The New York Yankees and the Los Angeles Lakers are two teams that bring in the ratings regardless of how dominant they are. They have national appeal due to either loving or hating them.
The Cowboys are in the same boat, and luckily, they cannot play any worse. The pool of youth the team has at its disposal is among the best in the league.
Dak Prescott
A healthy Dak Prescott is where the franchise begins and ends. The team missed his athleticism and mobility in the pocket last season. The arm strength was missing, as well.
Due to a lack of explosive plays with Andy Dalton under center, Dallas could not outscore the opposition. Prescott led the NFL in passing two seasons ago (4,902), and many are expecting similar numbers with an extra game on the slate in 2021.
If that ends up being the case, he's easily among the best bets to win 2021 NFL Comeback Player of the Year.
Here are his career numbers to date.
| | | | | | |
| --- | --- | --- | --- | --- | --- |
| Dak Prescott Career Stats | Pass TD / INT | Rush TD | Total TD | Completion Pct % | Team Record |
| 2020 | 9 / 4 | 3 | 12 | 68.0% | 2-3 |
| 2019 | 30 / 11 | 3 | 33 | 65.1% | 8-8 |
| 2018 | 22 / 8 | 6 | 28 | 67.7% | 10-6 |
| 2017 | 22 / 13 | 6 | 28 | 62.9% | 9-7 |
| 2016 | 23 / 4 | 6 | 29 | 67.8% | 13-3 |
Prescott has not posted a losing season yet, and many are expecting that trend to continue.
Prescott threw for 450-plus in three of the four games he played in its entirety. Three of those games featured three-plus scores from him due to the defense being a major letdown before and after his injury.
The mobility has always been an asset of Prescott due to his size and quickness. He can throw on the run and allow receivers to roam down the field for chunk plays. Extending plays is a specialty of Prescott's, and the Cowboys have improved when he has been under center.
To see where Prescott ranks among the top quarterbacks this season, check out our top 10 NFL quarterback rankings for 2021.
Cooper, Lamb, Gallup, and Elliott
Amari Cooper (27), Ceedee Lamb (22), Michael Gallup (25), and Ezekiel Elliott (26) need to feast on the competition. The skills are there for Prescott to rely on these four in all pressure situations.
Lamb was a stud at Oklahoma, but he didn't waste any time in the NFL. He had a solid rapport with Dalton when Prescott was out, but he was an elite passer with the rookie last season in limited games.
Lamb could become the best slot wide receiver in the league for many years to come. He sure isn't being bashful, already telling fans to get their popcorn ready for 2021.
CeeDee Lamb: Get your popcorn ready for my second season. https://t.co/jCC3Ea0aQP

— ProFootballTalk (@ProFootballTalk) June 4, 2021
Amari Cooper should be around for a while (UDFA in 2025) to help improve this passing attack. The inconsistent play of Cooper is worth monitoring, but a lot of that has been due to the franchise struggling to find its way.
Lamb will be a future Pro Bowler, and he might become a Top 12 wideout as soon as this season. The key for Lamb will be to improve upon his route tree and to make more guys miss since he has not shown the strength to break tackles like some of the bigger targets in the NFL can.
Michael Gallup is a solid third option in a passing attack, and the Cowboys should flourish if he improves his production.
The number of ways this offense can slice and dice you is tough to defend, but it all comes down to how Prescott improves under center, behind his offensive line.
Biggest Weakness for the Dallas Cowboys: Defensive Woes
How bad was the 2020 defensive squad of the Dallas Cowboys? It was embarrassing and abysmal at the same time. There were games that the Cowboys had to come back from the dead just to avoid a beatdown.
There also were a few games in which Dallas came out victorious due to some collapses from the opposition (see Atlanta Week 2).
Overall, this was a historically bad Dallas defense.
| | | | | | |
| --- | --- | --- | --- | --- | --- |
| Worst Dallas Defenses in Franchise History | 2020 Season | 2010 Season | 2013 Season | 2004 Season | 2014 Season |
| Points Allowed | 473 | 436 | 432 | 405 | 400 |
The defense didn't play too much of a part in the comebacks. Still, any punts they force will always increase their chances of winning.
Micah Parsons
The draft selection of Micah Parsons could be the key to their success. Penn State linebackers have had success in the NFL before, and Parson has a bright future. He could become the best player on the entire defense sooner than later.
Parson was a tackling machine in his sophomore season. His play suffered slightly in his junior season, and then he opted out of 2020 due to the Covid-19 pandemic.
Parsons and Jaylon Smith are two young, exciting players that could finally rejuvenate a struggling defense.
The front seven was their biggest concern. Putting the secondary in less than ideal situations was due to no pass rush or stout run defense.
The Defensive Line
The defensive line needs to improve. The team ranked No. 21 by posting 31 sacks for the entire season. Averaging a hair under two sacks per game is pathetic. There needs to be a slew of players living in the backfield consistently.
Neville Gallimore, Randy Gregory, Trysten Hill, Carlos Watkins, and DeMarcus Lawrence are respectable enough to turn it around.
Lawrence has shown flashes of elite pass-rushing skills, but the consistency has not been there. He had consecutive double-digit sack seasons in 2017 and 2018, which isn't that long ago, but it sure seems like it after combing for only 11.5 these past two years.
Gregory has received the most hype over the years but has not seen the field with enough consistency due to issues off the gridiron. He missed six games last year due to suspension, and the defense suffered.
If some veteran does not step forward, the 2021 defense could pick right up where it was last season.
| | | | | | |
| --- | --- | --- | --- | --- | --- |
| Worst Dallas Defenses in Franchise History | 2013 Season | 2020 Season | 2012 Season | 2014 Season | 2010 Season |
| Total Yards Allowed | 6,654 | 6,183 | 5,687 | 5,681 | 5,628 |
The secondary finished No. 11 last season in passing yards given up, but that was in large part to everybody running roughshod on them. Losing games can help the pass defense numbers look better than they do, but the team is still looking for impact players.
Trevon Diggs and Jourdan Lewis are two solid corners that could take a step forward in production after experiencing failures last season.
Rookie Kelvin Joseph was not high on too many draft boards out of Kentucky, but he could be in a solid spot to contribute right away. The length and quickness he showed off in the SEC should fit well in the NFL.
The safety play isn't productive enough, so improving corners any and everywhere on the field brings a sigh of relief for this struggling defense.
Philadelphia Eagles
The Eagles struggled on both sides of the ball for the majority of last year. The young receivers did not help their quarterbacks. Jalen Hurts flashed some production, but his passing was erratic at times. While a great runner, the Eagles still fell way short of winning the division. Here is a breakdown of the Eagles for this season.
Biggest Strengths for the Philadelphia Eagles: The Trenches
The Eagles were one of the rare teams that stunk despite having talented players on both sides of the line of scrimmage. An offensive line is a solid group that could become a top 10 unit by the end of the season.
They have an uber-talented offensive line with the following studs on the roster.
Brandon Brooks
Lane Johnson
Jason Kelce
Andre Dillard
These guys are four solid blockers for the Eagles. Kelce, Brooks, and Johnson are all solid veterans between the ages of 31-33.
The big problem? This o-line couldn't stay healthy in 2020. It contributed to a horrific season where Philly ranked dead last in sacks given up.
| | | | | |
| --- | --- | --- | --- | --- |
| NFC East | Philadelphia | Washington | Dallas | NY Giants |
| Sacks Allowed in 2020 | 65 (No. 32) | 50 (T-No. 29) | 44 (No. 26) | 50 (T-No. 29) |
The Eagles are more than talented enough to keep Jalen Hurts clean in the pocket. Often on the move, Hurts should be under too much duress. The offense has been at its best when they get the ball out quickly.
Miles Sanders and DeVonta Smith are two players that could become reliable targets for Hurts. Hurts has a connection with Smith from two seasons ago at Alabama, so perhaps that will allow the rookie to go bonkers this season.
The Offensive Line
The offensive line had some struggles due to inexperience and no mobility at the position. Hurts took far too many sacks while on the run last season. Week 17 was a disaster, but so was starting Carson Wentz for as long as they did.
Wentz ended up taking 50 sacks in a mere 12 games. Philadelphia fans are glad he is gone, but Hurts took 13 sacks in four games and some snaps in several other games.
The numbers in 2019 were much better for the offensive line. They were ahead of the middle of the pack after allowing just 37 sacks. As long as strides are improved upon with Hurts under center, this offense will dominate the time of possession. They will then allow them to stay in the majority of their ball games.
The Defensive Line
The defensive line is another strength for Philadelphia. It is where the Eagles can make the opposition tap out. Fletcher Cox has been a premier defensive tackle for most of his career. The amount of constant pressure he has used opposing quarterbacks over the years is impressive.
Cox demands the attention of all guards and centers due to his bull-rush ability. The power and ability to slither his way through the line is a work of art. There have been too many teams that have had their run game blown up by Cox.
Derek Barnett (25 years old) and Brandon Graham (33) are the two best pass rushers. Ryan Kerrigan provides depth and experience to an already talented group of linemen.
Ryan Kerrigan is signing with the #Eagles, per his Instagram

Kerrigan: 73.4 pass-rush grade since 2019 (43rd) pic.twitter.com/oAENXVtbvt

— PFF (@PFF) May 17, 2021
Throw in Javon Hargrave and Josh Sweat, and all six can wreck an opposing gameplan with their constant pressure.
The NFC East has too many issues with their offensive lines. Dallas was suspect last season, and the Giants have had concerns going on a few seasons now.
Daniel Jones kept putting the ball on the carpet, and his confidence wavered throughout the season. Washington should be improved, but there is no perfect offensive line in the division.
The Eagles are one of the few teams that are rock-solid on both lines of scrimmage.
Biggest Weakness for the Philadelphia Eagles: Secondary and Consistent Weapons
The Eagles have had respectable offenses over the years, but consistent skill players have helped lead the way. They have whiffed in these past few NFL Drafts, and it caught up to the team last season.
After taking Jalen Reagor in the first round, he was injured right away and never produced once he returned to the field. He should have a much-improved season, but there were choices to be had at wide receiver last season.
There were productive players such as Justin Jefferson, Chase Claypool, Tee Higgins, and Michael Pittman Jr. that went after Reagor. We saw the likes of Ceedee Lamb and Jerry Jeudy go in the first round as well. Seemingly all the wideouts early in the draft ended up with productive seasons.
The Eagles did not have the season from Zach Ertz and Dallas Goedert they had hoped for either. The skill players have gotten worse over the years, but the lack of a true burner is a concern. Luckily, they did not wait when the 2021 NFL Draft rolled along. Selecting Devonta Smith might just put their wide receiver woes to rest.
Smith won the Heisman with Alabama and has had a knack for finding consistent new ways to get open.
| | | | |
| --- | --- | --- | --- |
| Last 3 Non-QB and RB Heisman Winners | DeVonta Smith (2020) | Charles Woodson (1997) | Desmond Howard (1991) |
| Draft Selection | 20th Overall | 4th Overall | 4th Overall |
If you'd like to know more about the upcoming Heisman winners for the 2021 season, be sure to check out the top 2021 Heisman contenders.
Passing Game
The other issue for the Eagles last season was their inability to cover any receivers in the passing game. They made so many different signal-callers look as if they were future Hall of Famers.
Andy Dalton threaded them for 377 yards and three passing scores. Yes, Andy Dalton. And earlier in the year, Jared Goff roasted them for three scores and 267 passing yards.
These were two quarterbacks that struggled against several other opponents. Allowing three passing touchdowns became a usual achievement for the Eagles in 2020.
Ben Roethlisberger accomplished it as well in Philadelphia's Week 5 loss. Aaron Rodgers made it look easy in Week 13 after he was putting together his MVP season.
Week 15 came quickly, and Kyler Murray was licking his chops. He threw for 300 yards, and he ended up hitting paydirt for a fourth time via the run.
The offenses on the schedule for Philadelphia was no cupcake treatment, but the defense looked consistently gassed.
Darius Slay was one of the premier corners in the NFL during his time in Detroit. The 2020 season was a disaster for Slay and all his teammates. To allow weekly offenses to look like juggernauts was a bit disappointing.
Jalen Hurts and the Philadelphia offense had hype going into the season, but they struggled every week. Just look at the difference between their passing offense compared to their defense.
| | | |
| --- | --- | --- |
| Lack of Aerial Assault | Passing Offense | Passing Defense |
| 2020 Season | 207.9 YPG (22 TD) | 237.4 YPG (27 TD) |
If the Eagles want to get back to the postseason, they will need other players besides Slay to improve.
Anthony Harris, Avonte Maddox, Lavert Hill, Kevon Seymour, and Marcus Epps are the prime suspects. Defending players like Amari Cooper, Ceedee Lamb, and Terry McLaurin will make the Eagles earn everything.
If they can improve from a tumultuous 2020 campaign, they should be closer towards the top of the NFC East division. If not, they just might contend for the worst NFL record in 2021.
Washington Football Team
Washington had inconsistent offensive play last season, but their defense took over and dominated down the stretch. Will that continue into this season? Let's take a look!
Biggest Strengths for Washington: Scary Terry & The Best Front Four
One of my favorite teams in football entering the 2021 season is Washington. The overall talent on this roster is their best in at least a decade.
The team has lacked star talent for so many years since Robert Griffin III had his career take a turn for the worst. The quarterback play has been inconsistent and atrocious at times.
It is impossible to find success when there are constant musical chairs at the quarterback position.
Alex Smith and Kirk Cousins were decent and led the team to success, but that was more 2017-2018. Smith gave it a go last season after many didn't think he would walk again. Retiring this past offseason has allowed the franchise to continue the success he gave that franchise.
The days of Shane Matthews, Mark Brunell, Jason Campbell, and Rex Grossman are in the past. Case Keenum and Dwayne Haskins aren't under center either.
Fitzmagic and Scary Terry
Ryan Fitzpatrick might be the most successful signal-caller the franchise has had in a while. The numbers should be better than what Cousins and Smith produced. ''Fitzmagic'' is not afraid of throwing into double coverage, which could be interesting.
The turnovers are certainly a concern. They have a defense to overcome the turnovers or loss of field position.
The weapons around the quarterback have improved heading into the 2021 season. That should be the most exciting part of this squad.
The improved passing game needs to be a priority. It can turn into the strength of this team with all the speedsters on the roster. Being able to throw to one of the most explosive wide receivers in football is also vital.
Terry McLaurin is all gas and no brakes. The future looks bright with Fitzpatrick near his side.
The man known as "Scary Terry" has had iffy quarterback play that has not come close to All-Pro level. Fitzmagic is not afraid of throwing the ball into tight windows. He may throw a dozen-plus interceptions, but Scary Terry could reach paydirt ten or more times.
The star wideout has breakaway speed. Scary Terry has eclipsed 2,000 career yards despite questionable play at quarterback. Now with Fitzpatrick, he should be a threat to sniff 1,500 yards.
The passing and struggling quarterback woes could all be in the past.
Scary Terry's speed, quickness, and ability to fly have allowed this former Buckeye to reach stardom. The go-to guy in this offense is a threat to shatter a ton of franchise records with 17 games on the slate. The upside is outrageous.
The trajectory suggests a jump in year number three, especially after two productive seasons thus far.
| | | | | |
| --- | --- | --- | --- | --- |
| Terry McLaurin | Targets | Catches | Rec Yards | Rec TD |
| 2020 | 134 | 87 | 1,118 | 4 |
| 2019 | 93 | 58 | 919 | 7 |
The Defensive Front Four
The best part of this team comes from the defensive front. There is not a more athletic, young group across the entire league. The unit of all units is the defensive front four.
To have four former first-round stars on the line is impressive. Throw in two former Alabama studs next to one from Ohio State and Mississippi State, and you have the top defensive line in football.
Montez Sweat, Chase Young, Jonathan Allen, and Daron Payne are unblockable as a unit.
They wreaked havoc last season and impacted the majority of games. The NFC East has had woes among their offensive lines, which is an advantage for Washington. All four would start for every team in the NFL.
Young has the highest upside due to his pass-rushing skills, but the Alabama duo isn't far behind. Allen has been a machine up front due to his athleticism as a defensive tackle.
The depth isn't great behind the quartet, but those four might be the most dominant defensive front entering a season in a while.
| | | |
| --- | --- | --- |
| Washington Defense | Team Sacks (Rank) | Total YPG Allowed (Rank) |
| 2020 | 47.0 (6th) | 304.6 (2nd) |
| 2019 | 46.0 (10th) | 385.1 (27th) |
Any of the four could go bonkers on any given Sunday, making them a nightmare matchup as a group.
Young and Sweat combined for 16.5 sacks last season, which is not too shabby for players that have not reached their peak.
Biggest Weakness for the Washington Football Team: Ryan Fitzpatrick and Depth
Some questioned the secondary of Washington entering the 2020 season. They ended up finishing second in the NFL at 191.8 passing yards allowed per game. They still lack an elite corner, but the group always worked in unison.
The lack of blown assignments is concerning, but a great pass rush was their saving grace. Kendall Fuller and William Jackson are capable players, and their experience has helped them stay above water.
The Defensive Line
The defensive line will only get better, which should allow the secondary to remain relevant. I have no concerns on the defensive side of the ball because the talent level is at an elite level in the trenches. I am concerned about the offensive side of the ball.
We know Terry McLaurin and Antonio Gibson are two studs that will lead the way. Gibson was productive in college at Memphis and started to show consistency down the stretch of the season. His virtuoso performance on Thanksgiving Day against the Cowboys was dominant.
Gibson hit paydirt three times and totaled over 130 yards of offense.
Washington put the Dallas defense in a daze that evening, and the Cowboys were embarrassed on national television. The stars for Washington were productive, but the role players were questionable. Quarterback play was always a concern, and Ryan Fitzpatrick will have questions throughout the season.
Fitzpatrick is a year shy of 40 years old and has been inconsistent over the years. Of course, Washington enters the year claiming there will be competition at quarterback.
Ron Rivera said Ryan Fitzpatrick and Taylor Heinicke are competing for the starting QB job, and Kyle Allen will have a chance to join the competition when he recovers more from his ankle injury.

— Nicki Jhabvala (@NickiJhabvala) July 29, 2021
Regardless of who is under center for Washington in 2021, the key will be taking care of the ball.
Washington has such an elite defense that they should dominate field position if he takes care of the ball.
They have run the ball effectively, and McLaurin has been a secret weapon in their passing attack. Quick drives that result in three-and-outs will tire a defense out quickly. Fitzmagic has made some errant throws, but he has shown the capability of leading a team on his back (see Miami over Las Vegas last season).
The speed on this offense will make them tough to prepare for and I have faith in Fitzpatrick having one of his better seasons as a professional.
| | | | | |
| --- | --- | --- | --- | --- |
| Ryan Fitzpatrick Last 3 Seasons | Passing Yards | Passs TD / INT | Completion % | Record |
| Stats | 7,986 | 50 / 33 | 64.8% | 11-16 |
The Role Players
JD McKissic, Peyton Barber, Curtis Samuel, Kelvin Harmon, Dyami Brown, Cam Sims, Antonio Gandy-Golden, and Adam Humphries are the role players. There is a lot of depth but not much experience. Humphries has been around the longest but had health concerns last season.
Peyton Barber is the backup that could tote the rock on all short-yardage situations if necessary.
McKissisic has been a reliable pass-catching back, but he can sprinkle in a few carries near the goal-line if needed.
The backfield has solid talent due to Gibson, but the receiving corps is the concern. The team struggled last season behind McLaurin.
Samuel was a stud at Ohio State but could not find consistent touches with Carolina last season.
Samuel is an all-purpose machine that makes his hay in open space. Going into free agency, he was one of the more alluring receivers to target.
His strength should be in the slot on short to medium-range passes. He can make defenders miss in open space with his speed making it difficult to match as a third-down wideout.
In all passing situations, he should see the field regularly.
Harmon hardly saw the field last season, which could allow Brown or Sims to see an increase in snaps based on expectations.
Samuel should be the player to break through and post some gaudy numbers in favorable matchups.
He could be used as a decoy with McKissic, as well.
The likes of Gibson, McKissic, Samuel, and McLaurin could do wonders in a relay race. The speed that those four possess gives this offense upside. As long as Fitzpatrick avoids a handful of disastrous performances, the pieces are in place to avoid letdowns.
The lack of experience can play a role with a veteran journeyman signal-caller, but there is enough star power to avoid consistent struggles.
New York Giants
New York had some issues with Daniel Jones last season, but the injury bug struck Saquon Barkley yet again. A porous offensive line had problems making room for Barkley to run through when healthy. The team found life much more difficult without him. Here's a look forward to this season.
Biggest Strengths for the New York Giants: Weapons on Offense
The number of weapons the Giants have entering the 2021 season is impressive. Some backups on the team would see significant snaps on other NFL teams.
The Giants are blessed to have a bevy of options that could inflict damage on the opposition.
Ultimately, this offense will go as far as Daniel Jones can take them.
The health of Saquon Barkley has been troubling for the franchise. A remarkable collegiate career at Penn State, Barkley is vital to their success. We have seen him make an impact in both the ground game as well as the passing attack.
| | | | |
| --- | --- | --- | --- |
| Success of Saquon | 2020 | 2019 | 2018 |
| Rushing Yards | 34 | 1,003 | 1,307 |
| Receiving Yards | 60 | 438 | 721 |
| Total Yards | 94 | 1,441 | 2,028 |
| Total TD | 0 | 8 | 15 |
When Barkley is a reliable target out in the flats, life is easiest on Jones. Barkley does not look like a lock to play in the season opener at 100% health, so that will be a storyline to follow.
The signal-caller for the Giants may not even be the franchise, but they certainly need improved play to become a division threat.
The offensive line has not helped, but Jones is running out of excuses. The weapons have increased after every draft and free agency period.
New York's Passing Weapons
The selection of Kadarius Toney brings intrigue. The former Gator has excellent speed and should allow the ability to haul in yards after the catch.
He's also drawn rave reviews for his work ethic. Here's what head coach Joe Judge had to say about his prized rookie.
"This guy does a tremendous job in meetings. He does a great job in walkthroughs. He practices hard. So, that to me is really the measuring stick of what it is."
The arm strength of Jones is not great, so simple screens and slants to Toney would improve the offense by leaps and bounds. If adding Toney wasn't enough already, they previously signed Kenny Golladay to a 4-year deal worth up to $76 million with incentives.
Golladay is another player that has had health concerns but has shown his upside with Matthew Stafford during their stint in Detroit. The Lions have not been a successful franchise, but Golladay gave them a few solid seasons.
Golladay's great size and leaping ability made the former Northern Illinois Huskie a nightmare matchup towards the red zone. The Giants are hoping they see more of a consistent deep threat in 2021.
As if the explosive Toney and the big free agent splash isn't enough, New York still has some tried and true options.
Evan Engram – TE
Darius Slayton – WR
Sterling Shepard – WR
Tight end Evan Engram has had an inconsistent career thus far, but he has not received much help from his signal-caller. The passing for the Giants has been a swing and a miss thus far.
Darius Slayton hauled in eight touchdowns in 2019 but then followed it up with only three in 2020. Slayton is another player that has shown big-play ability with 15.2 yards per catch in his career.
Sterling Shepard is arguably the top option in the passing game returning, but he has missed ten games these past two seasons.
Shepard has had at least 80 targets in all five seasons, but the touchdowns have fallen off a cliff since his rookie season.
| | | | | | |
| --- | --- | --- | --- | --- | --- |
| Sterling Shepard | 2020 | 2019 | 2018 | 2017 | 2016 |
| Receiving TD | 3 | 3 | 4 | 2 | 8 |
At least the rest of Shepard's game has been consistent, but health is a driving force for the Giants offense.
On paper, they look like a relevant squad.
Once the season starts, players have been dropping like flies. For this team to achieve the success they are dreaming of, it will take a collective effort and a clean bill of health.
Biggest Weakness for the New York Giants: Hog Mollies
The Giants have had major woes at protecting their quarterback for the past few seasons. Jones has developed the yips at hanging onto the football when under duress.
Some defenders have simply taken the ball away for defensive touchdowns. That cannot happen if the Giants want to take themselves seriously.
It all starts with better play in the trenches, as the G-Men have failed New York's skill players thus far.
| | | | |
| --- | --- | --- | --- |
| NYG Offensive Line Woes | 2020 | 2019 | 2018 |
| Sacks Allowed | 50 | 43 | 47 |
| NFL Rank | No. 30 | No. 19 | No. 23 |
The offensive line has prevented Saquon Barkley from becoming an elite superstar. The skills are there for Barkley. The issue has been staying healthy and carrying this offense on his back.
The pressure that the opposition has brought has been relentless. It is never-ending, and the Giants need to fix it before another losing season ensues.
Finding the Winning Combination
The franchise has shuffled the line over the years, but they have not found the winning combination yet. Recent selections such as Matt Peart, Andrew Thomas, and Will Hernandez have not made enough of an impact.
All three are currently starting, but neither has become anything close to an All-Pro type of performer. Franchises don't need multiple Hall of Fame blockers, but there are too many mediocre players on the line.
The team has brought in Kyle Rudolph, and he may even try blocking more than he would like.
There has not been a specific player that has been able to step their game up yet.
Thomas was a top-five selection out of Georgia. Hopefully, he can continue to make strides to protect the blindside of Daniel Jones.
The interior is where they are vulnerable. The following guys are talented, but have their work cut out for them.
Shane Lemieux
Nick Gates
Will Hernandez
Some argue the three suites as solid backups, and yet the Giants are out there asking these players to become relevant starters.
Giving up a whopping 140 sacks over the past three seasons could put your quarterback on the injured-reserve list. There is not enough depth behind Jones or Barkley.
So, if the Giants want to avoid being a laughingstock in the Big Apple, the best idea is to improve upon the trenches.
Which Team Is Strongest in the NFC East?
Wondering which NFC East team to target wherever you bet on sports online? Good luck, as this remains a very tight division.
Philadelphia and New York (NFC) are two teams that will improve on both sides of the ball.
They aren't ready to jump into the postseason chatter yet. Both have signal-callers that are question marks heading into the season. Their franchises are unsure if they will be the guys to lead their teams five years down the road.
The division will improve from the debacle we witnessed last season. The entire league beat up on the NFC East. It looked like until the end we were going to have a double-digit loss team in the postseason.
There is a chance we have a pair of double-digit winning squads this time around.
Dallas and Washington should be those two teams to challenge for a postseason berth. Washington has a much more complete defense compared to Dallas, and their offense is capable as well.
Dallas will be a trendy team to pick, but the value is with Washington (+200).
They have a ferocious front four that can dominate and take over games on any given snap. Dallas is not impressive on either side of the ball in the trenches.
For more NFL division breakdowns for 2021, check out the posts below.
AUGUST
Casino of the Month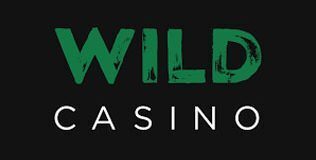 Welcome Bonus
250% up to $5,000
Read Review
Visit Site