Assessing the Nominees for ESPYS Best Male Athlete – Is Tom Brady Winning in 2021?

The ESPYS is an award show designed to recognize the best performances from athletes and teams in the previous season. This year, there will be 30 awards given out. They range from Best Athlete, Best Game, Best Play, to Best Team.
Most of the awards have four nominees. Fans get to vote on who they think should win each award. The winner of each award will be announced at the 2021 ESPYS on Saturday, July 10.
The ESPYS returns to their regular format after focusing on activism efforts for last year's event. One of the bigger awards focuses on the Best Male Athlete.
There are some massive, deserving names up for this year's trophy. Let's break down those nominees and predict the ESPYS Best Male Athlete for 2021.
Tom Brady – Tampa Bay Buccaneers
Tom Brady is no stranger to the ESPYS. Brady has 17 nominations since 2002. Those awards range from Best NFL Player to Best Record-Breaking Performance and include numerous others.
Brady won the award for Best Breakthrough Athlete in 2002, as well as Best NFL Player in 2008 and 2018.
Brady is back on the ballot this season for Best Athlete, Men's Sports.
He surprised the world by leaving the New England Patriots to sign with the Tampa Bay Buccaneers last offseason. Brady spent 20 years with the Patriots and won six Super Bowls. At age 42, many people thought Brady would either re-sign with the Patriots or retire, but he was ready for a new challenge.
Brady got off to a bit of a slow start to the 2020 season. He passed for just over 215 yards in his first two games, but he had three touchdowns and three interceptions. Brady really got into a groove over the next six weeks.
Brady led the Buccaneers to a 5-1 mark over that six-week span. He threw 17 touchdowns to just one interception.
He hit a bit of a rough patch with the Buccaneers losing three of their next four games. Brady threw eight touchdowns and seven interceptions. That stretch was the final loss of the Buccaneers season.
Brady finished the season with three games over 345 passing yards. He passed for a season-high 399 yards in the final game of the season.
Brady finished the regular season with 4,633 passing yards and 40 touchdowns. Both marks ranked top three in the NFL. The Buccaneers finished 11-5 and made the postseason as a wild-card team.
He then led the Buccaneers to three straight road wins, including wins over the Saints and Packers.
Brady capped his season by winning his seventh Super Bowl and fourth Super Bowl MVP. It wasn't just Brady, of course, which is why the Buccaneers also happen to be up for Best Team at the 2021 ESPYS.
Brady extended his record of most Super Bowl wins by a player. He also became the first quarterback to win the Super Bowl with teams in different conferences.
Lewis Hamilton – Formula 1
Like Tom Brady, Lewis Hamilton is no stranger to the ESPYS. He has eight nominations since 2008. The awards include Best Driver and Best International Athlete.
His lone award win came in 2017 for Best Driver. This is the first nomination for Best Athlete.
Hamilton is a legend in Formula One. He's tied with Michael Schumacher for the most championships of all time with seven. He also holds the record for most career wins with 98.
Hamilton entered the 2020 season coming off his third straight championship and fifth in his last six seasons. He also won at least nine races in all six of those seasons. It was certainly a lot of impressive runs to live up to, but Hamilton was up for the challenge.
He began the season with a fourth-place finish in the Austrian Grand Prix. While it was a solid finish, it wasn't up to Hamilton's standards. He showed over the next six races that he was still the best F1 driver.
Hamilton won five of the following six races. The only race he didn't win, the 70th Anniversary Grand Prix, he finished second. He had his worst finish of the season at the Italian Grand Prix. He finished seventh after having a pit road penalty.
Hamilton won six of his next seven races, including five in a row. He missed the Sakhir Grand Prix after testing positive for COVID-19. He returned the following week for the season finale at Abu Dhabi. Hamilton finished third and clinched his record-tying seventh championship.
Hamilton won 11 races for the third straight year and fourth time in his career.
He doesn't get as much attention since F1 races outside the U.S, but he should. He's not only one of the greatest motorsports' drivers, but one of the greatest athletes of his generation.
Nikola Jokic – Denver Nuggets
Nikola Jokic is up for his first ESPYS award. The Denver Nuggets center had the best season of his career in 2020-21.
Jokic began the season with four triple-doubles in six games. He fell just one rebound short of making it six games with a triple-double. Jokic recorded 18 assists in his third game of the season against the Houston Rockets.
That mark was a career-high for Jokic, as well as the third most assists by a center in a game in NBA history.
Jokic set a career-high for rebounds in a game with 22 in a double-OT win over the Phoenix Suns on January 23.
Jokic recorded at least a double-double in his first 20 games of the season. Following Jokic's first game of the season without a double-double, he went off for a career-high 50 points.
He topped his career-high of 47 points, which he set two games before.
Jokic's strong start earned him his third consecutive All-Star game appearance. However, it would be his first appearance as a starter.
His triple-double pace cooled off just a bit after the All-Star game, but Jokic was leading the Nuggets to wins. The Nuggets went 13-3 in their first 16 games after the All-Star game.
Once star guard Jamal Murray went down with an ACL tear on April 12, Jokic knew it was all on him.
He led the Nuggets to a 47-25 record and the three seed in the Western Conference. Jokic finished the season with 26.4 PPG, 10.8 RPG, and 8.3 APG. He led the league with 60 double-doubles in 72 games.
Jokic was dominant in the Nuggets first round playoff series against the Portland Trail Blazers. He scored between 34 and 38 points in five of the six games, leading the Nuggets to the series victory.
While the Nuggets season ended in a disappointing sweep against the Suns, Jokic earned accolades for his regular season performance. He won the MVP award, and earned All-NBA First Team honors. It was the first MVP for a center since 2000.
Connor McDavid – Edmonton Oilers
This isn't Connor McDavid's first ESPYS nominee. He was nominated for Best Play in 2016, and Best NHL Player in 2017, 2018, and 2019.
McDavid has yet to win an ESPYS award. Could this be his year?
McDavid recorded a hat-trick in just his second game of the season. However, he failed to record a point in two of his first four games of the season.
He followed up the slow start with a point in 10 straight games. He scored over three points in three of those 10 games. That includes a five-point game against the Ottawa Senators. McDavid scored a goal and had four assists.
McDavid accomplished the same feat not even a month later against the Calgary Flames. This time, a hat-trick paired with two assists got him to five points.
March was the best month of McDavid's season. He put up elite numbers.
7 goals
16 assists
23 points
11-game point streak
McDavid closed the season with points in 13 of his last 14 games. He recorded 21 points in May, despite only playing in eight games. For reference, he played in 14 games in March.
He finished the season with 33 goals, 72 assists, and 105 points. McDavid reached 100 points in 53 games. It was the fastest a player reached the 100-point mark in 25 years.
His 1.88 points per game mark ranks 23rd all-time for a single season. It's the highest total since Mario Lemieux's 1.77 mark in 2000-2001.
The Oilers finished second in the North Division with 72 points. Unfortunately, the Winnipeg Jets swept the Oilers in the first round. McDavid recorded one goal and three assists in the series.
Predicting Who Wins Best Male Athlete at the 2021 ESPYS
Nikola Jokic won MVP and Connor McDavid had a record-setting season, but neither of their teams won a championship. In fact, they were both swept out of the playoffs.
So, it comes down to two generational talents, and I'm giving the slight edge to Tom Brady.
Hamilton had another fantastic year. However, it was with the same team he had been with for the previous seven seasons.
Brady, on the other hand, faced a lot of uncertainty going to a new team who hadn't made the postseason since 2007.
At age 42, Brady had one of the best seasons of his career. He led the Buccaneers to their second Super Bowl in franchise history. Some may say this was Brady's greatest Super Bowl yet.
Whether you agree with my pick, it's possible you could bet on who will win Best Male Athlete at the 2021 ESPYS before long. Ideally, my analysis here points you in the right direction.
There is potentially more 2021 ESPYS betting to be done, of course. To get read, check out some my 2021 ESPYS predictions below.
AUGUST
Casino of the Month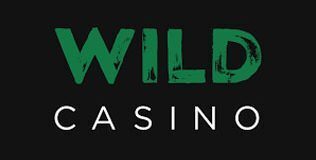 Welcome Bonus
250% up to $5,000
Read Review
Visit Site