Assessing the Early Odds for March Madness 2022

The Baylor Bears are going to try to run it back when the 2022 March Madness tournament rolls around next year. They just won't be favored to do it.
Baylor enters the year with the 11th best championship odds according to the best March Madness betting sites, and it seems losing three key players will do that to you.
Instead, it's Gonzaga who enters the 2021-22 college basketball season as the title favorite. That said, they showed last year nothing is really a lock, and they're also not alone.
Much has to be decided between now and when the final net gets cut down, but it pays to take an early look at the March Madness 2022 odds.
Let's break down the odds and see which teams look like the top contenders to win it all next.
Odds to Win the 2022 Men's NCAA Tourney
Normally I would cut the March Madness odds off at the top-10, but how can I not slide the defending champs in there?
Baylor loses a ton of their muscle that won them the title last season, but the coaching and system is still in place to give them a shot.
Nobody will be shocked to see Gonzaga ranked at the top spot.
Mark Few just keeps funneling elite recruiting classes into his system, and the Bulldogs keep winning.
Gonzaga did lose some elite talent to the NBA Draft, of course, and a few other teams can say the same.
As for surprises that didn't make the top-10, it's interesting to see North Carolina, Michigan State, and Virginia have weak odds to win it all.
I'm not saying they're great bets, but they're undeniable sleeper picks for 2020. This post intends on focusing on the top 2022 March Madness contenders, however, so let's break down the early threats to win the national championship.
Should Gonzaga be the Favorite?
The Bulldogs were undefeated up until their one-sided loss to the Bears. They were tested by UCLA in the Final Four, which probably gave Baylor a bit of a blueprint to take them down.
Gonzaga had a chance to become the first undefeated champion since the 1970s, but they failed. Then they lost some major players with Corey Kispert, Jalen Suggs, and Joel Ayayi all entering the 2021 NBA Draft.
While those are big losses, leading mustachioed scorer Drew Timme (19 points and 7 rebounds per game) is back, while the Zags also bring in #1 recruit Chet Holmgren.
The former is a rock-solid big man that has proven he can carry a big load, while the latter is a fresh face already being discussed as a top-three pick in next year's draft.
Here's our first look at the 2022 NBA Draft class https://t.co/cO58M5XOGr

— SB Nation (@SBNation) July 30, 2021
Simply going off Timme and Holmgren, it's clear Gonzaga has plenty to be excited about.
Those two could work beautifully together in a Mark Few system that finished with some gaudy rankings last year.
#1 in points per game (91)
#1 in effective FG% (61%)
#1 in shooting % (54.9%)
#2 in assists per game (18.8)
Gonzaga has enough star power to lean on until their emerging players get comfortable, while nobody has more experience or drive from the sidelines than Few.
The Bulldogs aren't a good bet to shoot for a perfect season again, but they're absolutely in the mix to finally get over the hump and win a title.
Other Contenders for 2022 March Madness
Gonzaga is largely atop college basketball because of the program they've become, and how dominant they were a season ago. Tacking on an elite recruit gives them a boost, too, but there is no denying the departures they're set to endure are brutal.
Could that leave an opening for someone else to rise and win the 2022 men's college basketball championship?
Absolutely, and these four potential contenders make the most sense for sports bettors.
Michigan Wolverines
Michigan is obviously one of the top March Madness contenders for 2022, as they come in with the second-best odds over at BetOnline.
Respect is being given to third-year head coach Juwan Howard, who elevated this team to a 23-5 record last year, where they advanced to the Elite 8.
Michigan was very efficient offensively, where they worked for high percentage shots and shared the ball. They really hung their hat on their defense, however, which ranked nicely compared to the nation.
40th in points per game allowed (65.1)
14th in defensive rebounds per game (26.9)
54th in blocks per game (4.2)
The Wolverines held onto some of their size and defensive aptitude this summer, when big man Hunter Dickinson opted to stay in school.
The towering 7-footer could vie for a double-double on the year in 2021 and could provide crucial to their championship hopes.
It's fair to point out that the Wolverines lost some impact players with Franz Wagner and Isaiah Livers now gone, but they also added Caleb Houstan, who showcased his ability for Canada in the FIBA U19 World Cup.
If Houstan is the big addition he's hyped up to be and Dickinson can dominate the paint at both ends, Michigan may have the nucleus to get even further than they did a year ago.
Kentucky Wildcats
When looking for the top March Madness contenders, you always need to consider Kentucky. Not only do they have one of the best coaches of all-time in John Calipari, but the program is routinely among the most talented in all of college basketball.
Just going off Kentucky's history with Calipari calling the shots, they have to be given a real, hard look.
Calipari won the national championship here in 2012, and outside of a disastrous 2020 campaign, has helped Kentucky be a feared team for most of his tenure.
That epic run has included three trips to the Final Four and three more appearances in the Elite 8. Even when Kentucky isn't pushing for a title, they're at least threatening the idea of it.
Beyond Calipari's clear impact, he has a lot of talent to work with.
Incoming guard TyTy Washington is a 5-star recruit and to many, the Wildcats' most talented prospect. His dynamic ability and athleticism could make him an instant star, and if that's the case, Kentucky could have quite the high ceiling.
Big man Daimion Collins could also be a force right away, and we've seen Calipari pave the way for first-year talent to blow up immediately, too.
Kentucky did take a different path to title contention this offseason, of course, as they have multiple transfers that could make a huge difference.
Kellan Grady is the one that stands out. He comes over from Davidson, after putting up 17.1 points per game for the other Wildcats team last year.
Duke Blue Devils
Another March Madness contender for 2022 that we can't rule out is Duke.
Kentucky made headlines for a down year that resulted in missing the NCAA men's tourney, but Duke broke Twitter when they missed out on March Madness for the first time since 1995.
Not only will Coach K and co. be chomping at the bit to make up for the lost season, but this one is extra memorable as it will represent the legendary coach's swan song.
Legendary career for Coach K

One final season to add to this Hall of Fame legacy ? pic.twitter.com/Z84qRLsJec

— NCAA March Madness (@marchmadness) June 3, 2021
Mike Krzyzewski has had an amazing run that has included five national titles and three Naismith Coach of the Year awards, but the 74-year-old has understandably arrived at the end of the road.
Duke hasn't won a title since 2015, but if Coach K is at the helm, it's impossible to write the Blue Devils off.
It's not just about an aged coach and "going out on top," of course. Duke is also supremely talented and inherits three top-20 recruits. One is big man Paolo Banchero, who many think will be the #1 pick in next year's draft.
A.J. Griffin is also added to the mix, while Mark Williams and Theo John should contribute inside, as well.
Kansas Jayhawks
Another team that looks like a real 2022 March Madness threat is Kansas.
Bill Self has solidified himself as one of the best active head coaches, as he's got a title to his name, and Kansas has won at least 21 games every year he's been at the helm.
The Jayhawks have the coaching and experience to make a huge jump, as they were a pretty good bet to win it all before a global pandemic sidetracked (and ultimately cancelled) the tourney two years ago.
Kansas gets a boost from the return of Ochai Agbaji (14 points per game), while Jalen Wilson and Arizona State transfer Remy Martin (19.1 points per game last year) put the offense over the top.
I doubt bettors are too excited about Kansas based on how they played last year, but their upside for 2021 is through the roof. They're easily the best value (+1400) among the top March Madness 2022 contenders.
2022 March Madness Betting Advice
Betting on March Madness is a year-by-year proposition. Heck, we've seen an entire tourney cancelled in recent memory, and last year was certainly one for the books, as well.
College basketball is tough to bet on in general, but when it comes to the biggest tournament of the year, one piece of advice is to use our March Madness betting guide.
On top of that, be sure to do the following.
Analyze the top contenders
Note potential sleepers
Pay attention to Bracketology reports
Check team rosters and schedules
Use the best March Madness betting sites
If you want to successfully bet on 2022 March Madness, I'd start with that guide I mentioned, and then run through this list.
Hopefully I've gotten you off to a decent start by analyzing the top March Madness contenders for 2022, but you'll also want to monitor possible March Madness sleepers, check out roster news, and project how things could go based on conference play and schedules.
In addition, use the top sites for betting on March Madness. Obviously tapping into the best promos and bonuses is worthy of note, but you'll also want wager versatility, and the best odds available online.
All of this can help you make the best possible bet when trying to predict who will win 2022 March Madness.
It's early, but my pick right now is Duke.
The Blue Devils are going to be fully loaded. They'll also be more motivated than ever. They are coming to make up for last year, and also send off Coach K in style.
Having the best prospect in the nation gives them a good chance to do that, and their +1100 March Madness odds make them a risk worth taking this year.
AUGUST
Casino of the Month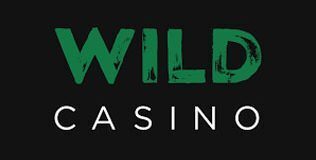 Welcome Bonus
250% up to $5,000
Read Review
Visit Site