Assessing the Early Odds for Francis Ngannou vs. Ciryl Gane

Ciryl Gane dispatched Derrick Lewis at UFC 265 with a dominant performance to set up a blockbuster heavyweight unification bout with Francis Ngannou.
Not long after, Gane's odds to beat Ngannou were released. And would you believe it? The Frenchman was installed as a bookies' favorite over the "baddest man on the planet," coming in at -130.
Now, we have seen stuff like this happen before. But can we put such a significant change in the betting line for Ngannou vs. Gane down to recency bias? Or is there more to the story than meets the eye?
To help answer that question, I'll be breaking down the early odds for Francis Ngannou vs. Ciryl Gane and giving my honest opinion on how best to approach them. In doing so, I'll be considering where the early value is in the clash and if it might be a good idea to hold off on your bets until fight night.
The logical place to start is by looking at the latest prices for both men. So, let's get started with the Francis Ngannou vs. Cyril Gane odds.
Current Odds for Ngannou vs. Gane
Francis Ngannou to Win
-110
I'll just point out that the odds above are subject to change, but this is the best pricing at the top MMA betting sites at the moment.
Before UFC 265, Ngannou's odds to beat Gane opened at -190. Following a run of five consecutive knockout wins, the Cameroonian was deemed close to untouchable. Now, that is not quite the case.
The most important of those victories was a second-round stoppage of Stipe Miocic in a rematch of his loss to Daniel Cormier in 2018. That was the last time we have seen the 34-year-old in action, and it appears some have forgotten how devastatingly powerful he is.
As things stand, the odds for Ngannou to win a fight with Gane show value. Putting back-to-back losses to Miocic and Derrick Lewis aside, he has run through the cream of the UFC's heavyweight roster like a heat-seeking missile.
Can "Bon Gamin" really stop him in his tracks? Well, the beatdown Gane put on Lewis has convinced many that he can.
Gane's odds to beat Ngannou might be seen as disrespectful to his former teammate's reign, especially when the latter is one of the most unbeatable fighters in the UFC. But it's not as though the Frenchman is responsible for pricing up the fight.
He is a legitimate contender and is arguably the trickiest opponent there is for the champ, but is he ready for this test?
Why Back Ngannou's Early Odds?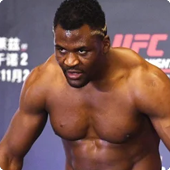 Francis Ngannou is a monster. But he's only human. As we have previously seen, he is certainly not unbeatable. Far from it.
Gane is a unicorn in the heavyweight division. His movement, technique, cardio, and cage IQ are there for all to see. But can he take this man's power?
It is the sheer ferocity of his shots that makes him an attractive prospect. It's just too easy to look at Ngannou's odds to beat Gane and wants to swallow them up right now.
On paper, "The Predator" might have a 50-50 chance of winning this fight, but surely his impressive resume and phenomenal power should be reflected in his price.
That was certainly the case before UFC 265. So, what has changed?
I mean, I understand why the odds for Gane to beat Ngannou shifted in the wake of his win over Derrick. But making Bon Gamin the favorite is a bit of a push, based on his latest victory.
Some bettors were quick to jump on the opportunity to land odds of +110 for Ngannou. Those who did will be delighted should he prevail in this fight. And there is a lot to suggest that the African holds the keys to victory.
Expect More Movement in the Ngannou vs. Gane Odds
I've said it countless times before and will undoubtedly say it again — recency bias among UFC bettors can be exploited.
If you know what to look out for, you can make a profit from the public's obsession with the next "GOAT."
The typical MMA bettor's attitude to UFC fights is really something you should familiarize yourself with to increase your chances of making a long-term profit. So, make sure to factor it into your UFC betting strategy.
In this case, Gane's odds for Ngannou moved from +165 to -130 following a win over Derrick Lewis. I love Lewis, both as a character and as a puncher, but he's hardly the greatest fighter in UFC heavyweight history.
Even he would tell you that, having spoken frankly about his shortcomings in the past.
"If I'm the champion, the whole UFC (heavyweight) division should be ashamed of themselves. A guy that had no damn skills, what the hell is he doing being champion? They should all just relocate some-damn-where."
If the catalyst for the sudden movement in the odds for Gane to beat Ngannou was a win over Lewis, what does that mean?
Remember, "The Black Beast" closed at +340 with some online sportsbooks before UFC 265. Suddenly, following his loss to Gane, he is being touted as on-par with Ngannou? If you're thinking something doesn't add up in this logic, you're right.
Aside from looking good against a limited power puncher, what did the now 10-0 Frenchman accomplish in this fight to change his odds for Ngannou so much?
At a push, you could say that his shorter price has been affected by the fact that Gane easily handled Lewis while the African lost to the same man in 2018.
But if you factor in the perfectly valid reasons for Ngannou's timid display in what is still arguably the worst UFC fight of all time, you might choose to overlook that.
Why Ngannou Will Close as the Favorite
Ngannou is the Champion
He has the Better Resume
Ngannou is Gane's Toughest Opponent
The Hype Around Gane Will Slightly Diminish
A neat prospect at the start of the year, suddenly Gane is being touted by some as a future UFC Hall of Fame fighter.
While his talent is unquestionable, this is Francis Ngannou he is facing next. The man has nuclear power in his fists, and possesses a murderer row of victims on his resume.
Wins over Stipe Miocic, Curtis Blaydes (x2), Alistair Overeem, Cain Velasquez, Jairzinho Rozenstruik, and Junior dos Santos are nothing to scoff at.
Wait for Gane's Odds for Ngannou to Improve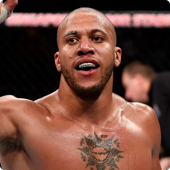 Gane undoubtedly has what it takes to beat Ngannou. But if you are backing Bon Gamin, I'd recommend waiting.
Put simply, the early odds for the Frenchman are worth passing on.
For instance, Ngannou is a bona fide superstar, thus his odds will be popular with the wider betting public as time goes on.
More bets on Ngannou means the potential for much better odds for Gane later down the line. His price right now is not exactly the best it could be.
Everyone loves a knockout artist, and when the UFC's promotional machine begins to synthesize his highlight reel wins and significant stoppage ratio into the pre-fight package, the odds will adjust accordingly.
There is always the chance that a fight of this magnitude is delayed. It might be speculative, but if the terms are not right on the deal offered by the promotion, Ngannou could look to fight another opponent before meeting Gane.
Of course, this is not what the UFC wants.
The obvious reason being that the risk of the Cameroonian knockout artist losing would destroy what is a blockbuster bout. But who else realistically stands a chance of beating Ngannou?
What if Gane Doesn't Fight Ngannou Next?
With Gane looking to take some time off, and Ngannou's last fight going down in March, there is a chance that the champ could get itchy feet. So, perhaps a "tune-up" fight could appease The Predator in such a case.
Although unlikely, if this scenario were to happen — and Ngannou is matched up with an opponent over the next couple of months — that could lead to the odds for Gane vs. Ngannou looking much, much different.
Let's introduce the possibility that Gane is injured and has to hold off on his fight.
Ngannnou could look further down the heavyweight ladder for an opponent. Remove the fighters he has already faced, and you have the likes of Alexander Volkov, Shamil Abdurakhimov, and Marcin Tybura next in line.
With all due respect, The Predator would likely ruin any of those three in the first round. If that were to happen, could we see the same old recency bias play havoc with the Ngannou vs. Gane odds?
I believe it could.
Why Holding Out for Gane is a Good Idea
Probable Improvement in Moneyline Odds
Prop Bet Markets Potentially More Profitable
Possible Delay of Fight Could Affect Prices
Later Bets More Likely to Favor Ngannou
There is no reason to suggest that taking the early odds for Gane to beat Ngannou is favorable.
Conversely, it's a better choice to wait if you are betting on Gane. The maximum profit you can make is more than likely going to come in the odds available closer to fight night.
That applies to the moneyline, but also to the best prop bets for Ngannou vs. Gane. You are unlikely to see many props released for this heavyweight fight until the fight is signed and sealed.
When it comes to betting on Gane, he has more paths to victory.
You could weigh up a win by decision, submission, or even look at the possibility of Francis gassing out and target round bets.
Ultimately, the upside to the Ngannou-Gane early odds bend towards those betting on the Cameroonian. Not the other way around.
Ngannou vs. Gane – Date and Fight Details
Event: TBC
Date: TBC
Titles on the Line: Heavyweight Unification
Betting Favorite: Both Fighters (-110)
If you're wondering when the Ngannou vs. Gane Fight will happen, I can tell you that it has yet to be confirmed.
But if you're expecting the fight to happen in 2021, you might want to consider the following.
UFC 267 on October 30, already features a pair of title fights with Jan Blachowicz vs. Glover Teixeira and Aljamain Sterling vs. Petr Yan fighting for the light heavyweight and bantamweight straps, respectively.
UFC 268 on November 6, is highly doubtful. That card will be headlined by the welterweight rematch between Kamaru Usman and Colby Covington, and adding Ngannou-Gane to the mix would take a lot of the shine (and pay-per-view points) away from those two.
At the very earliest, the fight will be penciled in for UFC 269. If that is the case, we will most likely see December 4 or 18, as the date. A Cody Garbrandt vs. Kai Kara-France matchup is scheduled for December 11, at UFC Fight Night 199, but there are open slots on the Saturdays before and after this card.
I'm inclined to believe that it will be 2022 before we see Ngannou vs. Gane. UFC President Dana White admitted after UFC 265 that he wants to see the fight as early as possible, but 2021 might be a big ask.
Also, the Frenchman is expecting a new arrival to his family in the next few weeks, which could push things back even further. Although he admitted it's "possible," Gane also indicated that he wants a rest before he begins his reconnaissance for Ngannou.
"Some people ask me about the end of this year – it's possible. But yes, I did a lot in the last one and a half years. I'm waiting for a baby and I just want to rest a little bit. Maybe a few months. Then we'll see."
We might have to wait a little longer before we get to see the fight. But that doesn't mean you can't bet on Ngannou vs. Gane right now.
Betting on Francis Ngannnou vs. Ciryl Gane
As I covered above, I believe the markets favor those betting on Francis Ngannou's early odds.
In contrast, waiting for a better price for Ciryl Gane seems smart. The prop bets for Ngannou-Gane will provide a good chance for knowledgeable UFC bettors to make money, so it seems logical to hold out if you fancy the Frenchman's chances.
Whether you agree or disagree with my points, I'd recommend checking out what is currently available regarding the odds for this heavyweight title fight. You can compare prices with our recommended MMA betting sites.