Assessing the 6 Games That Will Decide the CFP in 2021

There are hundreds of entertaining college football games entering the year, but only so many enter with hype and questions that remain unanswered before the matchup.
Which young player will thrive in a road game atmosphere, and which coaches will finally put together a memorable season? There is so much to consider, but simply having regular NCAA football back is amazing.
It is crazy to think we are getting back to the pageantry of college football with crowds that will be electric. I love afternoons on a fall Saturday, but a primetime night matchup is tough to beat.
The non-conference games being back should be amazing. Every Saturday has turned into the Super Bowl for many of these programs. The games are very special, but there are some key conference games every season that decide who ends up playing in the College Football Playoff.
Without further ado, here are my top games that will have impact the 2021 College Football Playoff the most.
September 4: Clemson vs. Georgia (Charlotte)
These two have had a long history as Georgia has knocked off Clemson in six of the last seven meetings. Two of them were highly entertaining matchups where both came in loaded with talent.
The same will be said in 2021, but Clemson will try to avenge a 45-21 beatdown in Athens back in 2014.
Todd Gurley had four touchdowns with nearly 300 all-purpose yards in the 'Dawgs beatdown. Clemson of course has won two titles since that game. Georgia, unfortunately, has suffered a few heartbreaking losses in both the regular season and the College Football Playoff.
Clemson and Georgia are both in my preseason 2021 college football rankings, and will harbor national title or bust mentalities. Georgia wishes it could have the success that Clemson has shown under Dabo Swinney.
Still, this is a series Georgia has dominated. Check out the last seven meetings dating back to 1991.
1991: Georgia 27, Clemson 12
1994: Georgia 40, Clemson 14
1995: Georgia 19, Clemson 17
2002: Georgia 31, Clemson 28
2013: Clemson 38, Georgia 35
2014: Georgia 45, Clemson 21
That's always worth noting, but the last meeting was seven years ago, and Clemson will be considered the favorite by most.
Due to those two national titles since 2016, Clemson has stockpiled talent all around the roster. There are not many weaknesses on either squad. Clemson has just been more reliable due to consistency on the field and a schedule that has not included Alabama before a seemingly likely bowl game.
D.J. Uiagalelei is one of the top 2021 Heisman Trophy contenders going into the new year, but it is JT Daniels that makes this game stand out.
His final drive in last year's Cotton Bowl promote plenty of optimism, and are partially why some expect big things out of the Bulldogs in 2021.
A loss here by Georgia and those dreams could be over before they even began. A win by Clemson would put them right next to Alabama yet again, but a win for Georgia could give them the much-needed confidence that they will need throughout the entire season.
September 4: Alabama vs. Miami (Atlanta)
D'Eriq King and Bryce Young give us a battle of dual-threat signal-callers that are athletic enough to keep defensive coordinators up late at night.
Surprisingly, college football fans haven't gotten this matchup since the 1990 and 1993 Sugar Bowls. Those games led to national titles for both teams, so you'd think the schedule makers would have found a way to get a rematch a bit sooner.
The Crimson Tide have been kind to bettors. It's earned them the billing of favorite for an insane 80 consecutive contests.
Alabama also hasn't been an underdog since 2015, and that was in a road tilt versus the hated Bulldogs. Needless to say, they won't be an underdog here.
Miami has fallen on hard times since the glory days. They haven't finished inside the top 10 college football rankings in nearly two decades, either.
The Hurricanes are unlikely to take out the defending champs, but they've certainly been a tougher out in recent years. They have enough talent to make life difficult on the Tide, though.
September 11: Oregon vs. Ohio State (Ohio)
I wanted this matchup last year due to the game being played in Eugene. Night games at Oregon are always electric with a rowdy atmosphere.
College football on a Saturday night is always special, but I will not complain much that this is a scheduled morning game. Many didn't want this game to be played so early on a Saturday, but just getting this monster non-conference showdown makes it a must watch game.
Most non-conference games last year were called off due to Covid-19 and we were all lucky just to watch any sort of football.
Justin Fields against an exceptional secondary would have been great, but this is not too shabby with a young Oregon secondary against an amazing Ohio State wide receiver group.
The duo of Chris Olave and Garrett Wilson is the whole package. They may not be the biggest specimen in the nation, but they are arguably the most productive.
Wilson is a freak athlete that has exceptional speed in and out of his breaks. He is almost Antonio Brown-like in terms of catching it and turning on the afterburners for huge chunk plays.
Olave is one of those guys where all he does is catch touchdowns. An amazing security blanket for Ohio State, this will likely be the final year we see those superstar wideouts and it should be a spectacular season ahead for them.
The Ducks and Buckeyes both lost a ton of players, including some talented defensive players. Oregon had the majority of their secondary opt-out last season and we know how much Justin Fields meant for Ohio State, as well.
Still, Mario Cristobal and the Pac-12 need this game more than any other one arguably. Ohio State has a manageable schedule but there has been at least one conference that has either bit them in the behind or nearly cost them severely.
A loss won't be crushing by any means for Oregon since they could be favored to win the rest of their games, but a victory at the Horseshoe would be a major bonus that could get them into the playoff.
Columbus should be a great atmosphere for one of the best non-conference games slated for 2021 and the loser will likely be in deep jeopardy of missing out on the College Football Playoff.
September 25: Wisconsin vs. Notre Dame (Chicago)
Another key game that could impact the 2021 College Football Playoff is this late-September battle between the Badgers and Fighting Irish.
These two will likely give us a defensive slugfest that features a ton of third-down stands and potential goal-line stands as well. The physicality will be up there with any other game that features SEC or Big Ten foes.
Both offensive lines will rank among the top five in the sport, but the defenses going up against those amazing hog mollies will be must-see television.
Not surprisingly, this game is featured in my top NCAA football games to watch each week for the coming season.
Another great matchup to look for will be on the sidelines between coordinators. Newly hired defensive coordinator Marcus Freeman (former Buckeye linebacker standout) will be looking to keep up the amazing tradition and production that the Golden Domers have brought to the table.
He has a superstar safety in Kyle Hamilton that should allow Freeman to tee off on the opposition. The Badgers defensive coordinator Jim Leonhard is among the top candidates every year for the Frank Broyles Award, which is given to the best coordinator in college football.
Leonhard has not been loaded with first-rounders or five-star recruits and yet he has turned those three and four-star performers into absolute studs. Wisconsin is coming off a down year for their standards as they failed to finish the season ranked in the AP Top 25.
Both squads are capable of being solid contenders to reach the College Football Playoff in years they do not meet up, which makes this contest even more important.
There is a great chance that the winner of this game could springboard this game into a major bowl appearance. The loser will have a tough time getting back into the playoff discussion, but the Badgers schedule is certainly more manageable.
If Notre Dame loses this game, then they will have their work cut out for them since Virginia Tech, USC, and North Carolina will all be waiting for them.
Wisconsin should be favored in arguably every single regular-season game. This would be the one game where we could see them as a slight underdog before they have a potential Big Ten title game matchup with Ohio State looming ahead of them.
October 9: Alabama vs. Texas A&M (Texas)
The Aggies have not fared well against the Crimson Tide, but the same can be said for most teams going up against Nick Saban.
The legendary Alabama ball coach is 23-0 all-time against his former assistant, too.
23 Wins, O L's…here's the former Nick Saban assistants who came closest to beating their old boss: pic.twitter.com/IgPsSclG3t

— Paul Finebaum (@finebaum) May 6, 2021
Saban is already considered by many as the best to ever grace the sidelines, but he will be searching for his seventh title at Alabama and eighth overall.
Nobody currently has more rings than Saban, but the recruiting trail and current state of the program show us all that this dynasty is far from over.
Take a look at what Saban has done as the top-ranked squad in the AP Poll. He is approaching his 100th game coached as the top-ranked squad. His current record is 79-8 with one of those eight coming against Johnny Manziel and those Aggies.
Texas A&M may not be as explosive this season with their passing attack, but they have been exceptionally sound in the trenches. That is a true sign of a premier program that is on the rise and they are capable of making another run at the College Football Playoff like they did last season.
Texas A&M would love to throw their hat in the ring in terms of being a consistent team to knock Alabama off as the premier program in America.
Jimbo Fisher has a great roster led by an All-American running back (Isaiah Spiller) and he should have an electric Kyle Field crowd at his disposal.
November 20: Iowa State vs. Oklahoma (Oklahoma)
The Big 12 has been completely owned for six straight seasons now by the Sooners. Excluding last season due to the shortened season, Oklahoma has won 11 or more games for the last six seasons.
Lincoln Riley has been the best quarterback whisperer in the nation and he brings back the preseason Heisman favorite. Spencer Rattler against Brock Purdy should be the finest matchup the conference has to offer and which defense can keep these two in the pocket will have a major advantage.
Rattler and Purdy can both move the chains with their legs and the Cyclones will be looking for vengeance after their defeat in last season's Big 12 title game.
December 4: Championship Weekend
The final Saturday before the bowl games will be the biggest day of the entire season. Before the actual bowl games, the first weekend in December is going to be bonkers.
I am always expecting an upset on that day and more times than not we seem to get one. We nearly saw the Cyclones shock the Sooners last year and it was a photo finish.
Iowa State was able to still have their name called for the Fiesta Bowl and the Sooners were on a rampage at the end of the season after their demolition over Florida in the Cotton Bowl.
Looking ahead to potential matchups, we may see Clemson against North Carolina or Miami from the Coastal. The Big Ten should feature Ohio State and Wisconsin, Iowa, or Northwestern are safe bets to get to Indianapolis.
The SEC on paper looks like Alabama and Georgia, but the West is such a gauntlet you just never know.
The Big 12 has had Oklahoma featured in every major contest but their opponent should be a fun ride. Perhaps we get Iowa State again and if you thought 2020 featured a pair of great contests, the 2021 matchups should be even better.
The Pac-12 should be the most chaotic ones, but four favorites stand out. Oregon, Washington, USC, Arizona State would all have great chances to get there.
The question everybody wants to know is which power five conferences are going to get left out and how many conferences will not have their names called on Selection Sunday?
The Pac-12 has only made the dance twice thus far, but we have seen multiple teams appear from the SEC before. History could repeat itself, but the pressure that is put on these games should make for great matchups.
Betting on the 2021 College Football Playoff
Now, not every single game detailed here will have an impact on the 2021 College Football Playoff, but we often have to expect the unexpected.
By the end of the regular season, Selection Sunday is staring at us as we all await the official CFP matchups. Most are busy watching the NFL and while I am one of those people, I love that day more than most.
I compare it to Selection Sunday of the NCAA Tournament due to the excitement of finding out the exact matchups for all the major bowls, not just the playoff.
While I am in the minority for even watching the selection show on an NFL Sunday (it ends before the games kick off at noon CST), the entertainment value is high on the list for me personally.
The excitement and the recap of a spectacular regular season are always worth a celebration. Crack open a beer and enjoy the final games before the bowls begin because you will be in one for one fine final Saturday before Christmas and New Year's Day arrives.
How this plays into betting on the College Football Playoff this year is up to you. You still will need to decide which teams make it, as well as who ends up winning it all.
But more likely than not, your 2021 national champion hails from the aforementioned matchups, and some of these games will play a big role in getting us to the final game of the year.
September
Casino of the Month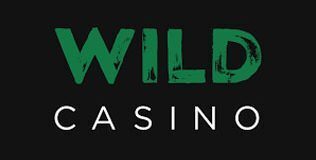 Welcome Bonus
250% up to $5,000