Asgabat vs. Nebitci Odds, Prediction, and Pick – Turkmenistan Yokary Liga, April 26

This weekend sees two of the weaker sides in the Yokary Liga go head to head, and it should be a fascinating encounter that tells us whether either can go on to challenge further up the table this season.
Asgabat and Nebitci only had Merw's woeful performance last year to save them from propping up the table, so this could also be a very evenly balanced game. The winner could take a lot of confidence from picking up the points here.
Get my take below in this Asgabat vs. Nebitci betting preview.
Asgabat vs. Nebitci Odds
BetOnline has Asgabat as the clear favorite here as it hosts a traditionally fellow struggler in the form of Nebitci. The visitors have not started the campaign well, and it could be said that the odds for an away win should be even higher, considering Asgabat's results in the last two games.
Match Preview
Asgabat finished well off the pace last season but has started this year in a slightly more positive way and sits just behind Ahal and Kopetdag at the top of the league after four games. That is largely down to back-to-back wins away from home against Mewr and Energetik. The narrow margins of victory over both of those sides suggest that it is not the strikers that should be thanked, however.
There have been just three goals in Asgabat's four games so far — two for Asgabat and one conceded — so don't expect too much excitement. But this is a chance to keep the pressure on the top two.
Nebitci has had similar problems to Asgabat up front. There is the talent of Akmammet Metdayew, who scored a few goals last season, to rely on, but he has been unable to get going so far in 2020.
As with some of the other teams in the Yokary Liga, the saving grace is that the losses have not been by embarrassing margins. That suggests that there is at least a chance of remaining in the game for as long as possible. All it needs then is a successful counter-attack to win a game. That could be what Nebitci has to rely on this weekend.
Asgabat vs. Nebitci Prediction and Pick
The recent wins for the home side here may not have been comprehensive in any way, but they have at least brought in the points that make Asgabat one of the leading teams in the league. Just the confidence of those victories alone is enough for me to believe that it can make it three in a row this week.
Check out the content in our soccer blog for previews from this and other leagues.
August
Casino of the Month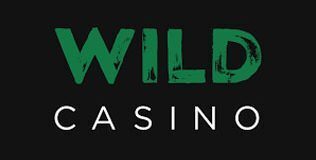 Welcome Bonus
250% up to $5,000