Arthur Gunn and the Top Threats to Win American Idol 18

The final 20 of American Idol season 18 are here. Well, almost.
The latest episode of American Idol left things somewhat up in the air, with the show's loyal audience having to wait for the live shows to find out the concrete finalists.
Unfortunately, nobody really knows when that will come.
ABC has yet to decide how to proceed, as the next two show slots will be of the re-run variety.
That gives the show-runners time to decide how to handle the current situation, as well as gives entertainment betting sites reason to push out some fresh American Idol prop bets.
My last look at the best American Idol bets for this season still left me empty-handed when it came to actually wagering on who will win season 18.
Ideally, that changes in short order, with the final 20 for season 18 of American Idol just about set.
Bettors can still wager on the sex of the winner of the season's competition, though, so let's break down the top threats to win American Idol 2020 and why they could have a chance.
Arthur Gunn
When I broke down my early favorites to win season 18 of American Idol, my top pick was Arthur Gunn. He's about as good of a spot to start as any.
Gunn wowed during his audition, but he's taken things a step further lately, cementing his spot inside the top-20 with a beautiful rendition of Bob Marley's "Is This Love."
The judges labeled Gunn "unique," and his special tone and grit make him a top contender to go the distance this season.
Jonny West
I am a fan of Jonny West, as he dropped a super unique original during an impressive audition and then delivered chills with an emotional take on The Fray's "You Found Me."
West is a pretty reserved personality, but he is an immensely talented performer with a soft tone that gives way to elite versatility.
His heart will be tested with his girlfriend recently being eliminated from the competition, but his creativity and general talent make him a fun bet to make it to the end.
Louis Knight
Knight was instantly among my favorites to win American Idol when I saw his audition. He's a silky-smooth singer who can man the piano and, like West, brings authenticity and creativity to the table as a songwriter.
The envelope was pushed a little further in Hawaii, where Knight showcased his stage presence and beautiful tone via Ed Sheeran's "Castle on the Hill."
Having one of the better backstories and incredible emotion fueling him, Knight is the total package and easily among the best bets to win American Idol this season.
Franklin Boone
Boone is easy to like, as he's cool and collected but surprises you with a very nice tone and a vintage rock and roll feel.
In his audition, Boone channeled Phillip Phillips and had me thinking instantly he was a contender to win season 18. His soft tone and control were on display again in "River."
Boone is reserved and pretty unassuming, which could combine to work either way for him. He's got a solid story and plenty of talent, however, so he appears to be in the mix.
Kimmy Gabriela
Gabriela stood out to me early and made my early list of American Idol favorites. Here she is weeks later, looking like a real threat in the top 20.
The major issue with Gabriela is youth and consistency, but the raw talent is there. The judges noted as much during her audition, crowning her a real top-10 threat thanks to her power, range, and control.
Gabriela comes from a musical background and has ridiculous potential, so she's an interesting candidate that could get better as the competition moves on.
Julia Gargano
Gargano is a fairly polished performer who has proven she can dazzle behind a piano or center stage with nothing but a mic.
I had Gargano among my top American Idol picks after a fantastic audition, but she's only gotten better with each performance.
The American Idol judges are in love with her these days and see her as a serious threat to go the distance. She'll just need to work on finishing off songs and perhaps improving her stage presence a bit.
Lauren Spencer-Smith
Arthur Gunn is my favorite artist this year, but if he has a top contender, it just might be the 16-year-old Spencer-Smith.
Full of sass and an insane amount of talent, Lauren Spencer-Smith is wise beyond her years in terms of raw power, stage presence, and confidence.
Spencer-Smith crushed her audition and has only improved every step of the way, cementing her ascension with an epic performance in Hawaii.
She has the vocal talent to kill any song, and she can captivate an audience in any setting.
One of the major things you look for when predicting who will win American Idol is who makes songs their own and draws viewers in naturally. Spencer-Smith is among the best at doing both.
Who Will Win American Idol Season 18?
This is a short list for a reason: because there can only be one winner, and anyone betting on American Idol will need to cut this list down.
Truth be told, the final 20 is loaded with all kinds of narratives, star potential, crazy power, and sensational tones. I'd hear an argument for just about anyone on this list, while it's worth noting that two of my American Idol sleepers are still in the running.
But if you're looking for the best bets to win American Idol season 18, I'd stick with the options above.
Of the lot, I am sticking with Arthur Gunn as my pick to win American Idol season 18. He just has everyone beat in terms of tone, he has a nice story, and he's very humble.
This is a personality many will fall in love with, much like with Alejandro Aranda. He didn't win, but I think Gunn's grit and personality may be able to push him over the hump — as star-laden as it may be.
Naturally, if you're eyeing the only viable wager for American Idol right now, you'd be betting on a male (-120) to win this thing.
That said, keep an eye out for American Idol props, and bookmark our entertainment betting blog for the latest odds and predictions.
August
Casino of the Month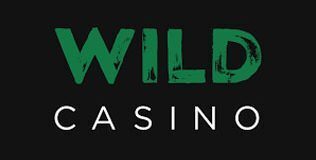 Welcome Bonus
250% up to $5,000