Are These 2020 NBA Stars Being Underpaid?

The salaries in the NBA are often the topic of discussion. NFL players think basketball players make too much money. Fans think that some NBA players are too overpaid for what they deliver, and others recognize that, despite the high salaries throughout the NBA, some players are worth far more than they're getting paid.
There are several reasons why professional basketball players in the US make more than professionals across other sports. Interestingly, each team has a salary cap; the teams have equal money to spend for luring players to their city. However, that salary cap is high because it's a percentage of the major income garnered from NBA broadcasting rights. So, yes, there's a salary cap, but it's a massive one.
Furthermore, a superstar can be paid a giant chunk of the team's total salary budget; this is how you get players making between $30 million and $40 million for the season. How do you justify paying one player so much more than his teammates? Simple. One amazing player can take a team to a tournament win.
Before Steph Curry arrived on the scene, there were Oakland locals who didn't even know they had a professional basketball team in town. Enter the Warriors.
Another reason NBA players luck out in the salary department is that their contracts are often guaranteed, unlike contracts in the NFL and in other major leagues. Even rookies have a guaranteed salary for two years of play.
Despite epic paychecks across the NBA, here are 4 underpaid NBA players in 2020 who make less money than their talent implies.
Giannis Antetokounmpo, Milwaukee Bucks – $25 Million
Giannis has been with the Bucks since he was drafted by the team back in 2013. And why would they let him go?
Antetokounmpo, born in Greece to Nigerian parents, is 6'11" of shoot-and-score. Voted onto All-Star teams four times and named the NBA's Most Valuable Player in 2019, Antetokounmpo is worth his weight in lucrative NBA contracts.
However, for some reason Giannis, considered by many to be the best player in the sport right now, is paid the 42nd-highest salary in the league. Why are 41 other players paid higher than Giannis?
GA's field goal percentage approaches 60%, and he averages a dozen rebounds per game. He's called the "Greek Freak" because he's a standout player in every aspect of the game—assists as well as scoring, defending in the key, and making offensive plays.
Some estimates calculate his worth at more than $50 million for one season. He makes half that. It's still a tidy sum, but nowhere near what he's worth on the court. The reason for this is that he signed a four-year $100 million deal back between the 2016 and 2017 seasons, capping him out for the length of the agreement.
As league MVP, when he goes to renegotiate his next contract, it will be interesting to see if the Bucks can continue to afford him.
Fred VanVleet, Toronto Raptors – $9 Million
This guard stands a petite 6'1", but he's considered one of the top players in the league. Back in his college days, he took the Wichita State Shockers all the way to the Final Four, one of the best team runs in March Madness history.
In 2016, VanVleet signed with the Raptors after some uncertainty regarding the draft, development leagues, and competing to win a rookie contract with Toronto.
He wasn't a star at first sight; in fact, he didn't make his first basket until his fourth professional game. But in early 2018, he sank a buzzer-beater that won the Raptors an invite to the playoffs.
Toronto made it to the playoffs again in 2019, this time taking the title for the first time ever after VanVleet scored five three-pointers in the game.
Despite his notable contributions to the Toronto team, Fred is making a salary of $9 million for the 2019-2020 season, even though other teammates are making up to $33 million.
Spencer Dinwiddie, Brooklyn Nets – $10.6 Million
Dinwiddie's coach says he is the equivalent of any player in the NBA. That's big talk from a coach, and not praise to be taken lightly. Spencer had just scored 32 points in a win against the Celtics, with 11 assists, and has racked up the kind of scoring that's brought the team some notable wins.
Dinwiddie shares the roster with Kevin Durant and other luminaries. Because the season is on hold, we'll have to wait and see how the rest of 2020 will pan out.
He may be able to spearhead the team and be a successful leader in scoring. Dinwiddie's three-pointers are as effortless as they are epic. Worth a watch, for sure.
But with Dinwiddie doing the bulk of the offensive work in the team's most recent games and with several players higher than him on the Nets' payroll, you have to wonder how hard Brooklyn is working to win Dinwiddie's loyalty. I guess we'll find out at the next contract negotiation.
Lou Williams, Los Angeles Clippers – $8 Million
The three-time Sixth Man of the Year makes less than anyone else on this list, although he's led the Clippers in scoring two years in a row. He helped Los Angeles reach the playoffs, scoring an average of more than 21 points per game against the Warriors.
Being named Sixth Man of the Year means Lou Williams is not a starter but is what is known as a "bench player." The sixth man comes off the bench when a starting player needs to come out of the game. Being voted Sixth Man of the Year means Williams is deemed the best of the non-starting players in the league for that season.
Williams has over a 41% field goal percentage and makes three-pointers 36% of the time. He averages about 19 points per game, and he has rarely missed a free throw. That's solid team support.
Williams has bounced around from team to team since starting his NBA career with the Philadelphia 76ers. He's played with the Hawks, the Raptors, Lakers, and Clippers with a nod to the Houston Rockets for a brief period in 2017.
Let's hope he finds a home and continued success with the Clippers, a team that is too often overshadowed by their hometown rivals, the Lakers.
In Summary
Basketball salary rules and standards and traditions and regulations and salary caps and rookie contracts and other confusing variables all play into some strange distributions of payrolls among players within the same team.
Stars make and take the bulk of a team's budget, and why shouldn't they? They are who the fans come to see, and ticket sales and other league income are what pays the salaries for every player in the NBA.
However, it means that when a player shows some stellar play after his contract signing, he's a bit out of luck until he and his agent meet with team owners to engage in the next contract negotiation.
AUGUST
Casino of the Month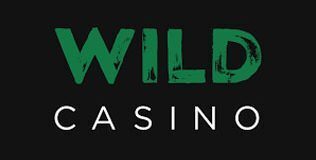 Welcome Bonus
250% up to $5,000
Read Review
Visit Site