Are No-Deposit Bonuses at Online Casinos a Waste of Your Time or Worth Going For?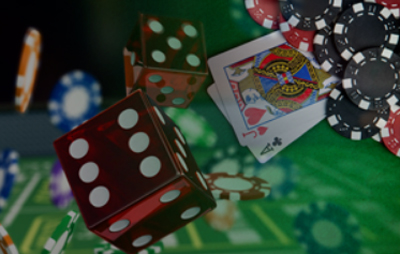 Online casinos offer a wide variety of bonuses to attract new customers and retain current ones. These deals include no-deposit bonuses, deposit bonuses, free chips, cashback, and free spins.
A no-deposit bonus is certainly among the most interesting of these offers. No-deposit bonuses are unique in that you don't have to risk anything to qualify.
Instead, all you need to do is register for an account to be eligible for your reward. Sounds easy, doesn't it?
But as with anything else at casinos, no-deposit offers aren't this simple to obtain. You also have to carefully read the terms and conditions and meet each requirement before having a chance at free money.
Is it still worth chasing no-deposit bonuses when considering the terms and conditions? Find out as I discuss what these offers are, how they compare to other common casino bonuses, and if they're ultimately worth the effort.
What Is a No-Deposit Bonus?
Most online casino bonuses require you to deposit to qualify. After all, internet casinos want you to risk money so that they have a chance to win while you're chasing bonuses.
A no-deposit bonus differs, though, because you're eligible for this offer without depositing money. All you must do is complete the account registration process.
Registering for an account involves entering simple details like your name, email, home address, phone number, username, and password. You may also have to enter a bonus code if the casino requires one.
These codes usually involve entering a word followed by a number, such as "NDBonus10." You can either find these codes at the casinos themselves or through a casino review site.
The amount of money you receive varies based on the offer and the casino you're dealing with. In most cases, the deal is worth between $5 and $25.
You use these funds to generate winnings, which can then be cashed out when you satisfy the terms and conditions (discussed later).
How Do You Get a No-Deposit Bonus?
The first step to taking advantage of a no-deposit deal is finding them. If you're already interested in a particular online casino, then you can simply look at their promotions page to see if they have any of these bonuses available.
Of course, you have to be a new player who doesn't have an account at the casino already.
No-deposit bonuses are almost exclusively available for new customers at online casinos.
A casino requires that you enter a bonus code during the registration process. Assuming you find the code at the casino, you should have no problem with this step.
Other times, casinos allow third-party websites to offer special no-deposit deals to help in their recruitment efforts. In these cases, you must use the website's unique bonus code or follow a specific link.
Not all internet casinos offer no-deposit bonuses. Assuming you'd really like to take advantage of one of these deals, spend some time hunting for a gaming site that features a no-deposit offer.
When you find one, simply complete the registration process and verify your account through your email address. Once your account is verified, you'll be ready to take advantage of the no-deposit bonus.
How Do You Earn a No-Deposit Bonus?
Qualifying for a no-deposit deal is only part of the equation. You also have to meet terms and conditions before withdrawing any of the money.
The T&Cs vary from casinos to casino. But most no-deposit deals feature general requirements across the board.
Playthrough (a.k.a. wagering requirements) is the biggest aspect that you should consider. Wagering requirements refer to a multiple of the bonus that must be wagered before the money is officially yours.
If you received a $5 bonus, and the playthrough was 25x, then you'd have to wager $125 (5 x 25).
Casinos usually impose a minimum cash-out amount, too (e.g., $20). The minimum withdrawal forces you to continue playing if you don't have a sufficient amount after meeting playthrough.
Here's an example of earning a no-deposit offer.
You qualify for a $10 no-deposit bonus
The minimum cash-out is $20
Playthrough is 30 times the bonus
10 x 30 = $300 must be wagered
You win $4 after wagering your entire $10 bonus
You must continue playing until meeting the $20 minimum cash-out
Technically, you've officially earned the $4 in winnings. But chances are that you'll lose this amount before meeting the $20 minimum withdrawal.
Many gaming sites also require that you deposit before cashing out winnings from a no-deposit deal. This rule prevents bonus abuse and also gets you to set up your banking at the casino for future usage.
Also note that some games contribute different amounts to the wagering requirements than others. This is done so that players don't simply choose the highest-paying games to meet playthrough.
Keno, scratch cards, and most slots contribute 100% towards wagering requirements because they have fairly high house edges. In contrast, table games like baccarat, blackjack, craps, and French roulette often contribute 25% or less to playthrough.
It's wise to run comparisons between different games to see which ones offer the best chance to unlock your no-deposit offer.
Here's an example.
You receive a $10 no-deposit bonus
Playthrough is 50x the bonus
50 x 10 = $500 must be wagered
A slot with 96% payback (4% house edge) contributes 100% towards playthrough
500 x 0.04 (house edge) = $20 in slots theoretical losses
A blackjack game with 99.5% payback (0.5% house edge) contributes 10% towards playthrough
[500 x 0.005] / 0.10 = $25 in blackjack theoretical losses
The slots game will see you lose $5 less when trying to reach playthrough
Another common requirement is betting limits on how much you can wager while trying to earn a no-deposit offer. For instance, you might not be allowed to make bets any larger than $25 while meeting playthrough.
The idea here is to prevent you from taking your no-deposit bonus and wagering as much as possible each time just to quickly reach the designated playthrough. Casinos instead want you to take your time and try out their games.
Gaming sites often place a time limit on how long you have to meet wagering requirements. For example, you may only have seven days from the point when your account is created to either meet playthrough or wager all of your no-deposit funds.
How Does a No-Deposit Bonus Compare to a Deposit Bonus?
The main difference between a no-deposit and deposit bonus is that you have to make a deposit with the latter.
Gaming sites offer match percentage bonuses based on your deposit amount. Here's an example.
A casino offers a 100% match bonus up to $200
You deposit $200, which qualifies you for a $200 bonus
You must meet wagering requirements of 20x the bonus plus deposit amount to cash out
[200 + 200] x 20 = $8,000 must be wagered
Another difference is that you actually receive the full amount of the deposit bonus — not just the winnings. In the example above, you'd earn $200 by meeting playthrough and other terms and conditions.
Just like with no-deposit bonuses, deposit offers are often set up to give casinos a long-term advantage. You can see an example below.
You're going for a $200 bonus
You must wager $8,000 total to withdraw the money
You're playing an online slot with 95% payback and a 100% contribution
8,000 x 0.05 = $400 in theoretical losses
400 – 200 = $200 net loss
Perhaps the biggest difference of all with deposit bonuses is that you must make a bigger commitment. You also need to wager more total money because you're dealing with a larger bonus.
Also, you actually stand a chance of losing your own money since you must deposit to qualify.
How Does a No-Deposit Bonus Compare to Free Spins?
Free spins are another type of bonus offered by online casinos. These spins give you a chance to play real money slots without spending your own funds.
For instance, an internet casino may offer you 50 free spins. You then use the spins to accumulate winnings, which can be cashed out upon meeting terms and conditions.
Here's an example.
You receive 25 free spins
You win $5 with the spins
Wagering requirements are 35x your winnings
35 x 5 = $175 must be wagered
Also note that free spins can either be offered as part of a deposit bonus or a no-deposit deal. The free spins are the same in each case, with the only difference being whether you must make a deposit.
You'll also see other restrictions included with these bonuses. Here are some of the common terms associated with free spins.
Game restrictions — Some slots won't qualify for the bonus
Claim time limit — You must visit your account and claim the free spins within a certain number of days
Playthrough time limit — You need to use your free spins and meet wagering requirements within a specific amount of days
Max win — Almost all free spin deals place limits on how much you can win
Free spins and no-deposit bonuses are similar in that your prize is winnings generated from the bonus. The key difference is that you must use free spins on slots, whereas no-deposit deals normally allow you to play more games.
Pros of No-Deposit Bonuses
You Can Win Free Money
The best part about a no-deposit bonus is that it gives you the chance to win free money. All you must do is complete a casino's account registration process, and the bonus funds are yours.
From here, you generate winnings that can be withdrawn upon meeting playthrough. Assuming you complete wagering requirements and meet the other T&Cs, then you'll have free funds to either cash out or continue playing with.
Another benefit is that you risk nothing to chase a no-deposit deal. Instead, the only cost is the time that it takes you to register for an account.
Compare this to a deposit bonus, where you have to deposit your own funds and gamble until meeting wagering requirements.
You Get to Try Casino Games with Real Money Funds
Most gaming sites allow you to try their games for free before making a deposit. This practice lets you test out games before actually depositing.
The catch to playing free games, though, is that you can only win play money. This aspect takes some thrills out of casino gaming.
No-deposit bonuses, on the other hand, see you gamble with real funds. And while the money isn't officially yours yet, you at least have an opportunity to walk away with something.
The Casino Is Offering You a Chance to Win Something for Free
Online casinos rarely give anything away for free. But no-deposit offers provide you an opportunity to win a freebie from the house.
Sure, you have to meet wagering requirements and other terms. The key, though, is that you're still being given a shot at earning free money.
Cons of No-Deposit Bonuses
This Isn't "Free" Money
One of the points I made in the section above is that you have the chance to win something for free from the casino. I emphasize the word "chance," because a no-deposit bonus doesn't just give you free money.
Instead, you have to meet wagering requirements and other important T&Cs. Furthermore, you're not guaranteed anything from these bonuses.
You only have a chance to earn what's left of your no-deposit bonus — which is usually nothing — and any winnings that are generated.
Casinos set playthrough requirements to ensure that the average player WON'T win with their no-deposit deal.
This might seem like a waste of your time and ultimately unfair. But it's important to realize that internet casinos would quickly go bankrupt if they allowed everybody to earn free money with ease.
You Have to Meticulously Read Terms and Conditions
You should always read the terms and conditions behind a no-deposit bonus before pursuing it.
Many gamblers have failed to do this and are frustrated when finding out that they don't receive any bonus cash due to an overlooked term.
The max bet limit is one of the most commonly overlooked terms. If you wager over the max amount while your no-deposit offer is still active, then you won't be eligible for any free money.
Also check to make sure that your country even qualifies for the bonus. Many casinos exclude certain nations from being able to earn their bonus offers.
It's also crucial to look at game contributions and ensure that you know how much your favorite games count towards meeting wagering requirements.
Your Chances of Earning Any Money Are Low
I haven't come across any statistics on your exact chances of earning money through no-deposit bonuses. But my guess is that you have lower than a 10% chance of winning free money through these deals.
Any offer with really high wagering requirements creates almost a zero percent chance that you'll earn anything. I've seen no-deposit offers with playthrough as high as 80x, which makes it nearly impossible to win money.
Even when wagering requirements are at a more reasonable level like 20x to 30x, the odds are still against you.
Let me illustrate what I mean.
You receive a $20 no-deposit bonus
Wagering requirements are 30x
Minimum cash-out is $25
30 x 20 = $600 must be wagered
You play an online slot with 96% payback
600 x 0.04 = $24 in theoretical losses
Considering that your theoretical losses are 20% higher than the no-deposit offer's value, the bonus money will be gone more times than not before you complete playthrough.
Even if you do reach the designated playthrough, the likely scenario is that you'll have a small amount of winnings. In this event, you'll need enough winnings to reach the $25 minimum cash-out amount.
Many players end up with far more than the minimum withdrawal and typically grind their winnings down to nothing in pursuit of this amount.
You May Be Restricted from the Welcome Bonus
Some gaming sites don't allow you to take advantage of other welcome bonuses if you go for the no-deposit deal.
By accepting the no-deposit offer, you're essentially taking advantage of a new customer reward. Therefore, certain casinos won't let you qualify for the welcome deposit bonuses.
Considering that you have a low chance of earning anything from a no-deposit offer, you may not want to choose this offer over new-player deposit bonuses.
Should You Go for No-Deposit Bonuses?
Whether or not you pursue a no-deposit deal depends upon your specific situation. Furthermore, you want to consider your bankroll and how much bonus money you're interested in earning.
If you're a serious player with a large bankroll, then you should overlook no-deposit bonuses. These deals aren't worth your time, and they're especially not worth potentially passing up deposit bonuses.
Assuming you have a $500 bankroll and the opportunity to earn a matching bonus, then it would be a waste of your time to mess around with a $10 no-deposit offer.
The only time that it makes sense for you to pursue such deals in this scenario is if you have plenty of free time and it doesn't affect your welcome deposit bonus.
On the other hand, you should seriously consider no-deposit offers if you're a low-stakes gambler who doesn't like risking much money.
You'll likely enjoy going after no-deposit bonuses if you fall into this category. And you might even be able to win money and boost your bankroll.
Another time that you definitely want to consider no-deposit deals is if you're already interested in trying out an online casino. You might as well take the free real money funds and test out the games before making a deposit.
Again, you want to read the terms and conditions to ensure that the no-deposit bonus doesn't affect the regular welcome bonus package if you're interested.
Conclusion
It may seem like a no-brainer to take advantage of no-deposit bonuses whenever you find them. The prevailing wisdom here is that you're getting a chance to win free money from the casino.
While this is true to some degree, you also have to consider other factors. Namely, you want to ponder whether chasing such a small reward is worth your time.
You should also go over T&Cs with a fine-tooth comb to ensure that you're not jeopardizing the welcome bonus for an offer that could ultimately net you nothing.
It's good to read the terms and conditions page regardless of if you're worried about the welcome package or not. You want to ensure that you know the wagering requirements, game contributions, betting limits, time limits, and anything else involved.
This seems like a lot of work just to go after a small bonus. But the good news is that you'll eventually see a pattern with many casinos' T&Cs and only have to spend minimal time looking at them.
Subsequently, you'll have more time to look for no-deposit bonuses if you're interested in them.