Are the LA Rams a Good Bet to Win Super Bowl 56?

The 2021 NFL season is a month away, and it's time to start taking all of the Los Angeles Rams Super Bowl chatter seriously.
One way or the other, that is.
The arrival of star quarterback Matthew Stafford has ignited serious optimism, as he joins a well-coached, loaded Rams offense. Is he really the missing piece that could turn L.A. back into title threats?
Bettors need to find out and decide how to bet. To assist you in that plight, here's my Los Angeles Rams Super Bowl 56 odds analysis for the coming NFL season.
Los Angeles Rams' Super Bowl 56 Odds
The Rams have solid odds to win Super Bowl 56. If you hit up the best sites for betting on Super Bowl 56, their pricing ranges from +1200 to +1400.
As I write this, BetOnline offers the most value if you're betting on the Rams to win it all, but if you have a preference as to where to bet, +1200 at most other sportsbooks will do.
L.A. was probably going to have viable odds no matter what. Jared Goff had been regressing, but the Rams did reach the big game with him running their offense just a few years ago.
The Rams have remained a winning franchise under his watch, too, and they still have a lot of pros to the "can they win the Super Bowl" argument.
Trading Goff to Detroit may have made them better, however, as they got an objective talent upgrade with the addition of Matthew Stafford.
The question remains if Stafford makes them so much better than they can go win a title, of course.
Whether you believe that is the case or not, there's no denying the value the Rams offer when placing Super Bowl 56 bets.
Why the Rams Can Win Super Bowl 56
The Rams' Super Bowl 56 odds are some of the best in the NFL. Only Tampa Bay and Green Bay are ahead of them in the NFC, and just two other teams from the AFC have better odds.
It is not a major leap to build a case for the Rams to win Super Bowl 56, and I'll provide you with a few reasons why they can win it all this year.
Los Angeles Can Run the Football
The Rams want to and can run the football very well. Few will forget the dominance this offense enjoyed during Todd Gurley's prime years, but even with a committee approach in 2020, L.A. was still quite effective on the ground.
Check out how they fared and where they ranked last season in some key categories.
| | | |
| --- | --- | --- |
| Stat | Production | NFL Rank |
| Rush Play % | 44.25% | 7th |
| Rushes Per Game | 29.7 | 7th |
| Rush YDS Per Game | 126.6 | 11th |
| Rush TDs Per Game | 1.2 | 13th |
Keep in mind that this was with a middling Goff running the show, and it was also the first year Sean McVay's system couldn't lean on a stud like Todd Gurley.
L.A. largely operated a committee approach last year, until rookie phenom Cam Akers took over the starting gig down the stretch. That led to some monster performances and made the Rams a dangerous team entering the NFL playoffs.
Of course, his ascension hit a wall when he suffered a devastating Achilles injury during the offseason.
That's a brutal blow to the Rams' offensive backfield in terms of raw talent, and it very well could spell the end of Akers' career before it really got going.
The Rams aren't just going to suddenly give up on running the ball, though.
ICYMI: Rams QB Matthew Stafford: "We're going to have a successful running game' despite Cam Akers" injuryhttps://t.co/cIvecKRmwO pic.twitter.com/kZ0mbWcVqO

— Around The NFL (@AroundTheNFL) July 27, 2021
They still have an explosive rusher in Darrell Henderson, while backups like Xavier Jones and Jake Funk could garner bigger workloads.
Not having the talent, the Rams thought they'd be having isn't nothing, but the will to run (and the depth) keeps L.A. in play as one of the better rushing offenses in the NFL.
This Offense is Loaded
Running game aside, the Rams have a brilliant system and loads of weapons at their disposal.
The system and L.A.'s supporting cast is without a doubt a major reason why Jared Goff was passable statistically, and none of that has changed.
These are the guys that Matthew Stafford will go to war with in 2021.
Darrell Henderson (RB)
Robert Woods (WR)
Cooper Kupp (WR)
Tyler Higbee (TE)
I could stop there, and Stafford has a viable option at every major offensive skill position. The Rams worked hard to improve, of course, as they also drafted Van Jefferson last year and Tutu Atwell in the 2020 draft.
In addition, they replaced the departing Gerald Everett with size-speed freak Jacob Harris.
The Rams have unfortunately been bit by the injury bug early in the offseason, but the cupboard is not bare here. Los Angeles is as talented as anyone else in the league, and Sean McVay's offensive success speaks for itself.
Just look at where his offense has ranked during his time in L.A.
| | | |
| --- | --- | --- |
| Year | Points Per Game | Yards Per Game |
| 2020 | 23.3 (22nd) | 367.2 (17th) |
| 2019 | 24.6 (10th) | 374.9 (7th) |
| 2018 | 30.8 (2nd) | 412.4 (3rd) |
| 2017 | 28.9 (3rd) | 361.5 (8th) |
Last year was McVay's worst across the board as far as the Rams' offensive success goes, but I think he gets a bit of a mulligan.
It was a weird season for everyone, for one, but losing Todd Gurley and dealing with a regressing Goff couldn't help matters.
Insert a more polished passer like Stafford, and it's quite possible Los Angeles could have their most prolific offensive season yet under McVay's watch.
They Upgraded Under Center
The biggest reason why the Rams can win Super Bowl 56? They finally have a quarterback.
Don't get me wrong; Goff was always a fine talent, and he still put up solid numbers and helped L.A. reach the Super Bowl. But he rarely executed outside the confines of McVay's system, and he simply couldn't elevate the Rams.
Stafford gets heat for never finding success at a high level when it comes to how far his teams have gone, but he's also been tied to a losing franchise his entire career.
The Rams got one of the top 10 NFL quarterbacks in the NFL in terms of talent.
There is a lot to feel good about here if you're the Rams, and a closer look at what Stafford brings to the table is encouraged.
Stafford didn't get the job done in Detroit, but it's arguable he never had a chance.
Now in a better system with the best coaching and surrounding talent he's ever had, he has a chance to do something special.
L.A. Has an Elite Defense
You know it's a good sign when I'm writing up four reasons why the Rams are a good bet to win Super Bowl 56.
The last thing to note is the fact that Los Angeles has one of the better defenses in the NFL.
There is a reason why Aaron Donald is always regarded as the league's most impactful defender, and why he's again among the best bets to win the 2021 NFL Defensive Player of the Year.
Donald isn't just generating production as an individual, either. Check out the Rams' team defensive stats in 2020.
19.3 points allowed per game (2nd)
292.9 total yards allowed per game (1st)
8.67% sack percentage (2nd)
99.1 rushing yards allowed per game (4th)
193.8 passing yards allowed per game (1st)
The Rams were as stingy as it gets last year, and they may only be getting better in 2021.
It's worth noting that L.A. lost their defensive coordinator, but they have the star talent with Donald and Jalen Ramsey leading the charge, and this is a unit with no glaring weaknesses.
Why the Rams Won't Win Super Bowl 56
While there are some good reasons for why the Rams are a logical bet to win Super Bowl 56, there could still be plenty working against them.
Here's a look at why betting on the Rams to win the title in 2021 could be a mistake.
Stafford Hasn't Won in the Playoffs
The number one reason why betting on the Rams to win Super Bowl 56 is a bad idea is the fact that they've hitched their wago to Matthew Stafford.
He's uber-talented, and he's put up some monster numbers in the past. He's easily better than Goff, too, and he has without a doubt been held back by the Lions to this point.
None of that changes the fact that this guy hasn't elevated his team enough to get even one playoff win in his entire career.
The Lions have enjoyed just two seasons with 10+ wins while Stafford was running things, and they endured eight seasons below .500.
Once in the playoffs, Stafford compiled an 0-3 record, where he put up just four touchdowns and three picks.
Stafford's lack of help in Detroit is well documented, but so is his lack of success.
Unless Stafford becomes a new guy with all the coaching and talent upgrades in L.A., this trade could turn out to be quite the debacle.
Cam Akers is Down for the Count
I mentioned the Cam Akers injury, which is horrifying both for his individual career, and for what it could mean for the Rams on the ground in 2021.
After all, where would this offense have been last year if it couldn't run the ball?
It's scary to think about, but the Rams aren't just down Todd Gurley anymore. They're also now without his replacement, and the guy who is the "next man up" is suddenly in bubble wrap.
Here's what head coach Sean McVay had to say about Henderson's availability for preseason games in August.
"No, Darrell will not play in a preseason game. I can promise you, we're not seeing Darrell Henderson in the preseason."
That might just be about keeping his best running back healthy and giving his young backs a chance to get their feet wet. It also just might stink of desperation.
If McVay is that scared about losing yet another running back, what does that say about the guys behind him. Even worse, (gulp), what if Henderson succumbs to an injury of his own?
The NFC West is Loaded
I won't create four sections to slam the Rams, as the NFC West and NFC in general are both formidable.
Their own division is where they're going to make their money, though. The Rams face a loaded NFC West, where the Cardinals, 49ers, and Seahawks all look to be playoff contenders.
If the Rams can't get past at least one or perhaps even two of them, they'd obviously be in major trouble. Seeing as L.A. went just 3-3 against division foes a year ago, this could be problematic.
Oh, and the top sites for betting on the NFL aren't exactly screaming the winner from the mountain tops.
Check out the latest 2021 NFC West division winner odds at BetOnline.
Rams (+205)
49ers (+205)
Seahawks (+260)
Cardinals (+475)
That type of pricing indicates this division is absurdly wide open, and nobody really has a good feel as to who the real favorite is.
It's worth noting that the Rams are favored to emerge in first place, but the odds suggest it will at the very least be an incredibly close call.
Should the Rams not win the division, they'd be up against it to make the playoffs. Even if they got in, they'd then have to deal with other title threats such as the Packers or Buccaneers.
Should You Bet on the Rams to Win Super Bowl 56?
Probably not. The defense has elite star talent and Sean McVay is a genius, but when it comes down to it, you're really betting on Matthew Stafford.
This system has made even the most pedestrian quarterbacks look good, so maybe this is what finally allows Stafford's talent to shine to the point of playoff success.
But even when you get past Stafford's inability to elevate his team when it's mattered most, you have the Cam Akers injury and the fact that the NFC has two (at least) extremely tough teams to get past.
Green Bay and Tampa Bay seem better than the Rams, and that's before you even get out of the loaded NFC West.
All things considered, the Rams still scream "good, but not great". I am sure they'll be a competitive playoff threat, but I'm not fully buying them as a Super Bowl team in 2021.
There are other bets to be made, and I've begun looking at other teams that may be worth betting on. Check out what I had to say in my Buffalo Bills Super Bowl 56 odds breakdown.
AUGUST
Casino of the Month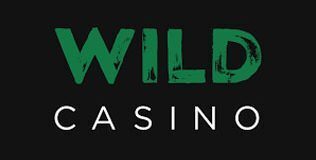 Welcome Bonus
250% up to $5,000
Read Review
Visit Site