Are the Green Bay Packers a Good Bet to Win Super Bowl 56?

The Green Bay Packers are so close to another Lombardi Trophy, they can taste it. After reaching the NFC title game in the past two seasons, they approach official "Super Bowl or bust" status in 2021.
How could they not? Franchise passer Aaron Rodgers put the organization's back against the wall with a raucous offseason filled with non-verbals, and the team appears to be "all-in" on the pursuit of a title.
With Rodgers back in the fold for what could be his final season in Wisconsin, the Packers know they need to make 2021 count.
Does that make them a great bet to win Super Bowl 56, or does it hinder their plight? Let's explore the Green Bay Packers' Super Bowl 56 odds and see if they can get it done this season.
Green Bay Packers' Super Bowl 56 Odds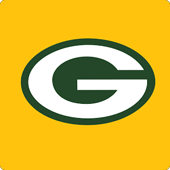 Depending on where you bet on sports online, the Packers have as high as the third best odds to win Super Bowl 56.
MyBookie is technically respecting Green Bay the most by handing them +1000 odds, but all the top sites for betting on the Super Bowl have priced the Packers as a legit title threat.
Super Bowl odds are as fleeting as any sports betting market, so take the prices above with a big grain of salt. That said, at least for the moment, your best spots to target the green and gold look to be Bovada and BetUs.
As it turns out, BetUs also happens to offer some of the best 2021 NFL contests. That could give Packers backers even more reason to bet this year.
Why the Packers Can Win Super Bowl 56
There is no denying that the Packers are in the mix to win the Super Bowl this year.
The top NFL betting sites list them as a legit contender, and they've been knocking on the door of the league's title game for years now.
If you're on the fence as to whether or not you should bet on the Packers to win the Super Bowl, consider these points.
Aaron Rodgers Won't Be Denied
To be fair, Aaron Rodgers absolutely has been denied lately. He's led the Packers to numerous NFC title games, but to no avail.
Here's a quick look at the last four.
2014: Seahawks 28, Packers 22 (OT)
2016: Falcons 44, Packers 21
2019: 49ers 37, Packers 20
2020: Buccaneers 31, Packers 26
Rodgers is fresh off an elite season, though, and the Packers really were a couple of blunders from punching their Super Bowl ticket in 2020.
If Green Bay can stay the course, leaning on a determined Rodgers may be just enough to finish the job in 2021.
Green Bay's Defense is Improving
The nice thing is that Rodgers might not have to do it all on his own anymore. He famously quipped "we have a defense" back in week one of the 2019 season, and Green Bay eventually progressed to a useful entity in 2020.
Check out their key numbers from a year ago.
23.2 points allowed per game (15th)
329.9 yards allowed per game (7th)
109.8 rushing yards allowed per game (10th)
220.1 passing yards allowed per game (7th)
7.13% sack percentage (6th)
The Packers didn't get it done on defense in the playoffs, but they still have a stacked unit, led by shutdown corner Jaire Alexander.
They also added a DC in Joe Barry that has led aggressive defenses in the past. They didn't rank well overall, but they forced fumbles and got after the passer.
Green Bay also drafted Eric Stokes to help the pass defense and replaced fired defensive coordinator Mike Pettine with Brandon Staley disciple Joe Barry.
On paper, the Packers have gone from terrible to middling, to serviceable. In 2021, they just might border on elite.
It's the Last Dance
This may be the biggest selling point of all. Green Bay has proven they're one of the best teams in the NFL. They have the coaching, the weapons, the quarterback, and perhaps the defense to go the distance.
Now they have incentive, times a million.
That may have been the case already, seeing as logic would suggest a team reaching consecutive conference championships might be able to take the next step.
But then Aaron Rodgers and Davante Adams dropped those iconic "Last Dance" posts on Instagram.
Aaron Rodgers and Davante Adams have the same Instagram story up right now. pic.twitter.com/hDLE02V7fk

— Matt Schneidman (@mattschneidman) July 24, 2021
This might mean Green Bay's two superstars know that 2021 is it for them. If so, they'll have extra motivation to finish the job this year.
Oddsmakers price them as a pretty good bet to at least parlay this logic into a trip to the NFC title game. They're among the best NFC title game bets for 2021.
Why the Packers Won't Win Super Bowl 56
There is a lot of optimism surrounding the Packers and their "all-in" approach this year, but there is always a negative side to everything.
Here's a look at why the Packers might not win Super Bowl 56.
Aaron Rodgers is a Distraction
I'm not saying he for sure is or has been, but it's impossible to ignore the possibility that the Aaron Rodgers saga could be a bad thing.
Rodgers did bring attention to the way Green Bay has kept him out of the loop and run things in the past, but at what cost?
Has Rodgers rubbed some teammates the wrong way? Did missing some early offseason activities set him back? Or will something nobody is thinking of pop up from this and ruin a good team's title chances?
All of that could be true, and at the very least, the impending doom that is Rodgers' likely exit will naturally hang over the franchise like a dark cloud.
The Defense Doesn't Get It Done
Obviously, the Packers finally "getting it right" on defense would be a massive perk for their Super Bowl hopes.
But what if they don't keep getting better?
Firing Mike Pettine was probably addition by subtraction already, but Joe Barry hasn't exactly crushed it as a defensive coordinator in the past.
That, and Green Bay inexplicably brought back NFC title game scapegoat Kevin King, and they still don't have the greatest line up front.
Green Bay's defense should be more than passable – if not great – but what if they're not? If Aaron Rodgers and co. have to repeat the magical 2020, it may be too much to ask.
The NFC is Too Loaded
Even if Rodgers isn't a distraction and the defense does its part, it may not be enough. The NFC is a real problem, after all.
Tampa Bay figures to be Green Bay's most obvious thorn to address, but the Dallas Cowboys could be better, Washington has a stifling defense, and the NFC West in general looks brutal.
The Giants, Saints, Bears, and Vikings could all have a word at some point, as well.
Green Bay is easily one of the most talented teams in the NFC, but that won't mean much if they can't edge out the other squads in this conference.
Should You Bet on the Packers to Win Super Bowl 56?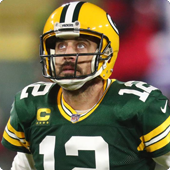 Well, sure. Green Bay has been so close to a Super Bowl with Rodgers over the past decade, and getting to the game before the title game is half the battle.
It's used as a slight against Rodgers and the Packers – the "close, but no cigar" mantra – but getting to this many NFC title games is nothing to sneeze at.
The reality is the Packers are extremely talented, they're well-coached, and they look to have only gotten better.
Aaron Rodgers' potential 2022 departure could be problematic, and this team also will have to stay healthy, but the writing on the wall suggests "Super Bowl or bust" for a reason.
Especially at their price, Green Bay remains a terrific Super Bowl 56 bet. Want to know what other Super Bowl 56 contenders could be worth backing this year? Check out the posts below.
AUGUST
Casino of the Month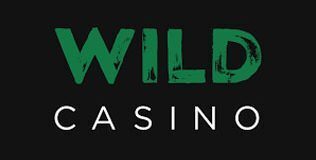 Welcome Bonus
250% up to $5,000
Read Review
Visit Site