Are the Cleveland Browns a Good Bet to Win Super Bowl 56?

The Cleveland Browns have been the laughingstock of the NFL for the majority of their franchise. The glorious run in the 1980s and their days of winning championships have long been forgotten.
Not having reliable coaching or quality quarterback play has understandably plagued the franchise, but judging by last year, the Browns are on a winning path.
Cleveland has set up a strong foundation that should allow them to contend for the NFL playoffs for years, if not more. The question is if they can parlay their progress into a title.
In this Cleveland Browns Super Bowl 56 odds analysis breakdown, I'll go over their pricing at the top NFL betting sites, and whether or not they're a good bet to win it all this year.
Cleveland Browns' Super Bowl 56 Odds
Cleveland isn't exactly a favorite to win Super Bowl 56. They're in the mix if you check out the best sites for betting on the NFL, though, and they share the sixth best title odds at MyBookie.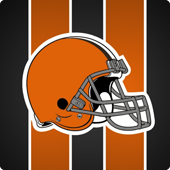 Super Bowl 56 odds can and will change on a daily basis thanks to injuries and roster changes, but for now, the Browns appear to be a viable contender.
At the moment, MyBookie is pricing them the best in terms of their chances to win it all, while Bovada and BetUs are among the best Super Bowl betting sites in regards to value for bettors.
Again, the pricing will change, but the Browns' Super Bowl 56 odds tell us that they are a contender, and some books are bumping their pricing a bit.
The question for bettors is whether or not Cleveland is a good Super Bowl 56 bet.
Why the Browns Can Win Super Bowl 56
Cleveland is widely regarded as a team on the rise, and why wouldn't they be? Finally getting back to the NFL playoffs last year put them back on the map, and now they're thinking about a title.
It's no lock the Browns will win Super Bowl 56, but there are some clear reasons to have such optimism if you're a fan or bettor.
Here are the biggest reasons why the Browns can win Super Bowl 56.
The Browns Can Run the Football
There are always going to be teams that buck the trend, but most of the time, the best teams know how to run the football.
Cleveland has at least one staple of a championship contender, as they have two talented running backs in Nick Chubb and Kareem Hunt. The latter operates as a nice change-of-pace and receiving weapon, while Chubb is an explosive bruiser.
The two combine for one of the NFL's best running back tandems, and dominated on the ground in 2022. Just look at where the Browns ranked in some key rushing stats a year ago.
4th in rush play %
7th in yards per rush
5th in rushes per game
4th in rushing yards per game
5th in rushing touchdowns per game
Running the ball effectively sets up the play action pass, it keeps the opposition guessing, and it also helps the defense stay fresh.
Cleveland invested in this dynamic duo, as they extended Nick Chubb through 2024. It's a smart move that keeps the Browns dangerous on the ground, for 2021 and beyond.
Cleveland Can Be Explosive
While the bread and butter for Cleveland's offense is undeniably that fearsome rushing attack, it also opens things up for the passing game.
Baker Mayfield on his own probably won't will the Browns to a Super Bowl win, but he has proven to be an adept game-manager. He also can utilize his many explosive weapons when the defense tries to key in on the run.
Cleveland was smart in the passing game last year, ending the year ranked 5th in interception percentage, and 6th in sack percentage.
The efficiency is great, but the Browns also have explosive ability down the field. Look at some of their emerging contributors and how they fared in 2020.
Donovan Peoples-Jones – 21.7 YPC
Khadarel Hodge – 16.4 YPC
Rashard Higgins – 16.2 YPC
These are not key players yet, but they could be, and this illustrates how this offense is willing to attack down the field.
It could get even more dangerous, as elite playmaker Odell Beckham Jr. is working his way back to 100%.
With a healthy and determined Beckham in play, Cleveland's balanced offense could be as deadly as ever.
The Browns Could Be Nasty Defensively
The Browns can hang their hat on a balanced and dominant offense, but their defense may be what ends up being the catalyst for a deep playoff run.
Myles Garrett already was a problem for opposing passing games, but he got some help with the arrival of Jadeveon Clowney.
Health will be key for the Browns up front, but on paper, their pass rush could be flat out menacing.
Cleveland has also morphed into a terrific defense against the run, as they closed 2020 with the 8th best unit in rushing yards allowed per game.
The continued growth of this defense could end up being what puts them over the top as a title contender.
Why the Browns Won't Win Super Bowl 56
On the flip side, this is still the Cleveland Browns we're talking about. The Browns have struggled immensely just to compete over the last few decades, so one strong year doesn't guarantee a thing.
While many are excited for the future and gearing up to bet on the Browns to do big things, you may want to consider how wrong things could go in 2021.
Here's a look at a few reasons why a Super Bowl run may not be in Cleveland's immediate future.
The AFC North is Brutal
If you're looking for reasons to not bet on the Browns in 2021, look no further than their dicey division schedule.
The AFC North is not a cakewalk on paper, as the Pittsburgh Steelers still could be tough, the Cincinnati Bengals may be on the rise, and the Baltimore Ravens just might be the team to beat.
If you're unsure of how deep this division could be this year, just note the latest AFC North odds.
Ravens (+140)
Browns (+140)
Steelers (+425)
Bengals (+1200)
It doesn't seem the bookmakers are racing to prop up Cincinnati just yet, but the offensive talent and upside they have is clear.
Pittsburgh is still a well-coached team with loads of talent, as well, and most NFL sportsbooks have the Browns and Ravens neck and neck as far as division odds go.
The picture could clear up when the season starts, but this division looks to be one of the tougher units in the entire league. Just check out where it ranks in these 2021 NFL division power rankings.
Baker Mayfield is Tough to Trust
Mayfield has proven himself to be a quality quarterback, but he also was put in amazing positions a year ago. The year prior it was just the opposite, and it led to a disastrous campaign.
If the Browns are going to win, it probably won't be with Mayfield taking it to the air 40+ times a game.
Considering most opposing defenses will know that Cleveland prefers to establish the run and control the clock, it will be interesting to see how this team adjusts when they can't do what they want.
Should Mayfield be tasked often with carrying this offense, that could become a problem. In addition, a lack of playoff experience in general is always going to be a bit troubling when talking about your franchise passer.
The AFC is Loaded
Cleveland operates out of a pretty tough division, but even if they get through the AFC North without a hitch, they have the rest of the AFC to worry about.
The Browns weren't good enough to take out a Patrick Mahomes-less Kansas City team last year, and they'll also be facing teams like the Bills, Ravens, and Titans come playoff time.
Cleveland has the goods to match wits with anyone in the entire league, but facing a murderer's row of quality teams during a playoff run isn't exactly ideal.
Should You Bet on the Browns to Win Super Bowl 56?
As scary as it sounds, I actually don't hate a bet on the Browns at their current price. The odds are very tempting right now, as the Browns are +1000 or better at every sportsbook I have come across.
While it may be tough to bite on a troubled franchise like the Browns, you have to consider all of the elements in play here. Fundamentally, this is a team that is trending very much in the right direction, and it has all of the pieces a title contender requires.
That said, the Browns are looking at quite the gauntlet.
Their division is stacked, the AFC looks impossible, and even if they get to the big game, the NFC is probably throwing a lethal opponent their way.
I think it all comes down to trusting Mayfield, but in terms of value, logic, and upside, the Browns look like a very alluring Super Bowl 56 bet.
Take a look at how some other teams could fare in relation to their Super Bowl 56 odds in the posts below.
AUGUST
Casino of the Month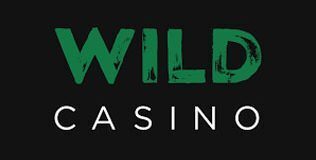 Welcome Bonus
250% up to $5,000
Read Review
Visit Site