Are the Buffalo Bills a Good Bet to Win Super Bowl 56?

The Buffalo Bills are inching closer to the promised land. They've unearthed a potential generational quarterback in Josh Allen, they have a rising defense, and they appear to be knocking on the door of a championship.
Buffalo literally was a game away from the franchise's fifth Super Bowl appearance last year, when they fell short in a loss to the Kansas City Chiefs in the AFC title game.
Josh Allen and co. ran out of gas in their biggest game of the year, but they enter 2021 with some of the best Super Bowl 56 odds.
Sports bettors – and Bills fans – now have to assess if last year was one big tease, or if this loaded team really is on the cusp of their first Lombardi Trophy ever.
To figure that out, let's look at the Bills' 2021 Super Bowl odds, and gauge whether or not they're a good bet to win it all this season.
Buffalo Bills' Super Bowl 56 Odds
The Bills have pretty good Super Bowl 56 odds. Their price is similar just about everywhere you look, too.
Reputable sports betting sites like BetOnline and MyBookie have them coming in at +1100 as I write this. Other big NFL sportsbooks like Bovada and BetUs offer a tad more value at +1200 each, as well.
The value with the Bills is very interesting. While having Super Bowl 2022 odds over +1000 doesn't seem amazing, Buffalo checks in with the fourth best odds at most sites.
This is a significant leap from last year, as the Bills are now only second to the Chiefs in the AFC.
Just based on how the oddsmakers are pricing the 2022 Super Bowl, Buffalo is at least in the mix. Just how serious should bettors take them after the big leap they experienced in 2020, though?
Let's explore both sides of the Bills and conclude for the 2021 NFL season.
Why the Bills Can Win Super Bowl 56
There is a lot to like about the Bills going into 2021. Obviously, they gained vital playoff experience last year when they won a game and reached the AFC title game.
They couldn't close once there, and they'll need to iron out the wrinkles in 2021. But before I tell you why the Bills can't win it all this year, here are the main reasons why they can.
Josh Allen is an MVP Candidate
Buffalo's title hopes certainly to start and end with their star quarterback. Some have questioned Allen's accuracy and decision-making (for good reason), but he morphed into a superstar in 2020.
Allen's dynamic ability, arm strength, escapability, and tendency to hit the big play put Buffalo on the map, and they simply aren't an offense that many defenses can handle.
Defenses have to respect Allen's rushing ability, but they also have to fear his arm strength. And with his accuracy generally improving, he's become borderline impossible to figure out.
Just look at his jump in stats from 2019 to 2020.
| | | | | |
| --- | --- | --- | --- | --- |
| Year | Pass YDs | Pass Com % | Pass TDs | INT |
| 2019 | 3,089 | 58.5% | 20 | 9 |
| 2020 | 4,544 | 69.2% | 37 | 10 |
This is absurd, to be frank.
Allen went from a guy with shaky accuracy to a straight up elite passer in this regard. He even only tossed one more pick than the year prior, despite his volume going way up.
Is this version of Josh Allen the guy Buffalo thought they were drafting? It sure seems to be. And if it holds up, the Buffalo Bills can absolutely compete for a championship this season.
The AFC East Isn't Scary
The Bills are the class of the AFC East. Think of that classic "I'm the captain now" meme and place it here, perhaps for good.
I gave Bill Belichick and the Patriots the benefit of the doubt last year, but that's over. Buffalo swept this division (6-0) last year, and that was a major confidence booster.
New York isn't ready to be a threat, Miami has a lot to prove, and the Pats still don't have an answer under center anyone feels amazing about.
Perhaps in 2022 the Bills will have more of a fight on their hands, but right now, they should be able to coast through the AFC East, and that will set them up nicely for the NFL playoffs.
Buffalo's Defense is on the Rise
As amazing as Buffalo's offense is, and as easy as their division appears to be, there is even more reason to feel good about the Bills' Super Bowl 56 odds.
To complete the trifecta, look no further than their defense.
Sean McDermott has fielded a competitive team in his four seasons with the Bills, and his defensive expertise hasn't been lost on a talented group.
Ed Oliver, Micah Hyde, Tremaine Edmunds, and Tre'Davious White are the star names for a balanced unit that can go toe-to-toe with some of the best offenses in the NFL.
Buffalo passed the eye test last year, and they only got better by drafting Gregory Rousseau.
The Bills don't necessarily rank as an elite defense when you look at the numbers, but they're fully equipped to dominate at every level going forward.
Why the Bills Won't Win Super Bowl 56
The Bills look like a legit contender to win the 2022 Super Bowl. They have an explosive offense, they have a talented defense, the coaching is strong, and they are coming out of a very winnable division.
Buffalo won't go into the 2021 NFL season without some potential flaws, though. Here's a quick look at the two glaring weaknesses most likely to hold them back this year.
Possible Josh Allen Regression
I say possible because I'm admittedly not even sure I believe it will happen. It obviously can, however, especially when you consider Allen's breakout season came in a year without fans in the stands.
You can't possibly attribute all his rise to that, but consider his meteoric leap on the road, compared to how he fared in hostile settings the year prior.
| | | |
| --- | --- | --- |
| Stat | On the Road (2019) | On the Road (2020) |
| Passing Yards | 1,826 | 2,611 |
| Passing TDs | 11 | 20 |
| Turnovers | 6 | 6 |
| W/L Record | 6-2 | 6-2 |
Buffalo was still a good team, and Allen surprisingly kept his turnovers somewhat in check both years.
However, it's clear his aggressiveness and confidence improved on the road in 2020, and not having rowdy fans and crowd noise to contend with had to play into that.
Of course, you could say two things easily.
Everyone benefited from no fans on the road in 2020.
Josh Allen's road stats jumped because he got better.
And I won't argue either point, because I ultimately don't really think Allen is going to regress that much.
That said, Josh Allen is what makes this offense go. If there is anything fraudulent within his 2020 jump, facing loud and angry fans for half the year could impact his numbers negatively.
Allen could simply be due for regression, either way, and who he was in terms of accuracy and decision-making could always come back to bite the Bills.
That isn't my biggest concern when trying to decide if the Bills can win Super Bowl 56, though.
Buffalo Can't Run the Ball
The biggest thing holding the Bills back as legit title threats? Their inability to field a sustainable rushing attack.
Josh Allen has been and will continue to be a force on the ground. As good as he can be in that department, though, he still hasn't been able to elevate a weak rushing attack.
Allen ran the ball 102 times for 421 yards and eight scores in 2020. Those types of impressive rushing stats should put a team's ground game over the top.
Instead, Buffalo only got to where they did on the ground because of Allen. Here's where they ended up ranking in several rushing categories in 2020.
Yards Per Rush (4.2) – 19th
Rushes Per Game (24.5) – 26th
Rushing Yards Per Game (104.2) – 24th
Rushing TDs Per Game (0.9) – 19th
This isn't going to cut it. Buffalo arguably used Josh Allen a bit too much as a runner, and/or didn't know how to get the rest of their rushing attack going.
It's quite arguable they just didn't (and still don't) have the personnel, however.
Devin Singletary is a quick, shifty back, but he's not an every down talent. Zack Moss leans more in that direction, but he lacks explosiveness.
Their skills morphed together make one heck of a running back. Separately, they make an erratic running back room.
Buffalo did add Matt Breida to the mix, but he isn't going to magically solve the issues. Part of this is schematic, as the Bills don't have one guy they feel they can trust, so they simply don't run the ball as much as a playoff contender probably should.
Talent-wise, the Bills aren't quite there on the ground. However, simply running the ball more and picking their spots better could give them a
bit more balance.
If they can't establish the run at some point and have it as a ready-to-use weapon in the playoffs, they may fall short once again.
Should You Bet on the Bills to Win Super Bowl 56?
Absolutely. I'm not saying the Bills will win Super Bowl 56, but there is nothing to say that they can't, or that they'd be a bad bet.
Hey, when you put up the 3rd most points per game and bring back a legit MVP candidate under center, you know you have something special.
Allen's ability to terrorize defenses with his legs gets Buffalo easy yardage on the ground, and also gives them big plays down the field. Just ask Stefon Diggs, who teams up with Allen to make up one of the best QB-WR duos in the NFL in 2021.
Add in good coaching and a rising defense, and the Bills really have something here.
The only issue is they're still in the same conference as the Kansas City Chiefs, and I do worry they don't have the goods to be an effective running team on offense.
Josh Allen just might be good enough to offset concerns like that, though.
So, if you're asking if the Bills can win Super Bowl 56, the answer is emphatically "yes." As is the case with any team, they just need to find a way to correct or mask their major flaw.
Liking the Bills as Super Bowl 56 contenders? Take advantage of their solid odds at the best NFL betting sites.
AUGUST
Casino of the Month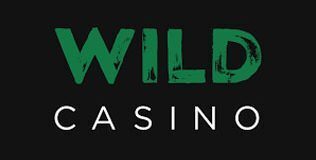 Welcome Bonus
250% up to $5,000
Read Review
Visit Site