Are Blackjack Games With 2 to 1 Payouts as Amazing as They Seem?

Blackjack has dozens of rules that can vary. Each one of these rule changes affects the house edge in a positive or negative way.
No rule has a bigger impact than how much you're paid for a natural blackjack. Most casinos offer a bonus when you receive a 21 through your first two cards.
Here are the different payout options for naturals based on your original bet.
1 to 1
6 to 5
3 to 2
2 to 1
The first payout is the one situation where you don't receive anything special for a natural. This is by far the worst scenario when it comes to naturals.
However, the other three options ensure that you get more than your original wager for a natural. You definitely want to seek out the highest payout available.
As you can see, a 2-to-1 payoff is optimal because it delivers double your original wager back. If you were to bet $10, for example, you'd win a $20 profit for a natural blackjack.
Obviously, you want to sit at 2-to-1 tables whenever possible. But there's a catch. Here's why you should beware of blackjack games offering 2 to 1 payouts.
2 to 1 Natural Payouts Actually Give You an Edge
Unless you're a card counter, you'll be at a disadvantage to the house. Casinos fully understand the math behind blackjack and how to retain their edge based on the rules.
2-to-1 natural blackjack payouts are rare because they actually swing the edge in your favor. These payoffs reduce the house edge by 2.27% when compared to a 1-to-1 payout.
Of course, the casino includes other unfavorable rules to minimize the impact that 2-to-1 payoffs have. Nevertheless, you'll still probably have between a 1.0% and 1.5% edge even with casino-friendly rules added.
The other common natural payout options include 3 to 2 and 6 to 5. A 3-to-2 payout delivers a 50% bonus when you get a natural (e.g., $15 profit on $10 bet).
3-to-2 tables used to be the norm in every gambling destination. Unfortunately, they've recently given way to 6-to-5 tables.
A 6-to-5 payout only gives you a 20% bonus on your naturals (e.g., $12 profit on $10 bet). Your local casino may only offer tables with these payouts. Luckily, you can still find plenty of 3-to-2 games online.
Unfortunately, 2 to 1 Payouts Aren't Usually Available These Days
Casinos would get destroyed if they offered 2-to-1 natural payoffs regularly. However, they're willing to offer such games on a limited basis.
Tables with 2-to-1 payouts are offered through temporary promotions. They're also normally only available for low stakes.
Here's an example of rules for such a table/promotion.
2-to-1 natural blackjack payouts
6 decks
Dealer hits on soft 17
Double down on any two cards
Double down after splitting (DAS) is allowed
$5 minimum bet
$25 maximum bet
A game with these rules would offer you around a 1.5% edge. Therefore, you'd be playing with around the same advantage as a highly skilled card counter.
You're going to beat the casino if you keep playing this game long enough. That said, the casino features a really small max bet at these tables to minimize their losses.
Some gambling venues may include other special rules that limit when 2-to-1 payoffs are available. For example, Las Vegas' Circus Circus offered a party pit blackjack game where 2-to-1 payouts were only available when a red light was on.
If you received a natural when the light wasn't on, then you'd only get a 6-to-5 payout. Therefore, you had to deal with the limited availability of these payoffs and the bad rules that accompany party pit tables.
Of course, party pit blackjack can be fun regardless due to the loud music and scantily clad dealers. But they use these theatrics to mask poor rules. Circus Circus' 2-to-1 payouts on red lights didn't do much to make up for the higher house edge.
Other Blackjack Rules That Have a Notable Impact
Besides the fact that they're rare, 2-to-1 blackjack tables also feature really bad rules. After all, the casino needs to avoid surrendering an even bigger edge.
You can judge the quality of a 2-to-1 game by looking at some of the other rules that are present. Here are notable rules you should keep in mind ("+" means it benefits you).
Double down on any two cards = +0.21%
Late surrender on any two cards = +0.20%
DAS = +0.13%
Double down on 9-11 only = +0.09%
DAS except on aces = +0.08%
Re-splitting aces = +0.08%
Late surrender (dealer upcard 10) = +0.07%
Single deck to eight decks (+0.03 to -0.58%)
Dealer doesn't check for natural blackjack = -0.10%
No re-splitting = -0.10%
No DAS = -0.14%
No splitting aces = -0.18%
Double down on 10-11 only = -0.18%
Dealer hits on a soft 17 = -0.22%
No splitting = -0.58%
Double down on 11 only = -0.69%
6-to-5 natural blackjack payout -1.39%
No doubling down = -1.47%
1-to-1 natural blackjack payout = -2.26%
You may have difficulty figuring out all the rules at your respective table at first. However, you can eventually separate the rules as you continue watching or playing a game.
You Must Learn Good Strategy to Benefit From Any Natural Blackjack Payout
A 2-to-1 natural payout can swing the advantage in your favor. However, the key word here is can. You're not going to fully benefit from these games unless you know basic blackjack strategy.
That said, you should take time to learn proper strategy for whatever blackjack variation you're playing. For example, Vegas downtown rules feature slightly different rules and strategy than Atlantic City rules.
You should google a strategy chart that matches the rules for the game you're playing. Games are often named after the specific set of rules they offer (e.g., Vegas downtown).
Of course, 2-to-1 natural payoffs throw everything out of whack. After all, tables with 2-to-1 payouts aren't common.
Assuming you can't find a strategy chart that specifically covers 2-to-1 games (I couldn't find one), then you can use a customized trainer.
Blackjack trainers are programs that see you play hands like normal. The software will point out when you make correct and incorrect decisions.
Some of the free trainers don't have customizable options. Therefore, you may need to pay for a program that lets you input the 2-to-1 payout.
Above all, you must have a basic understanding on how to make the right moves in different situations. Using a chart or trainer that covers 6-to-5 or 3-to-2 tables is better than not knowing any strategy at all.
Conclusion
Ideally, you'd be able to play blackjack games with 2-to-1 natural payouts on a regular basis. But this scenario doesn't exist when considering that the casino would get hammered by you and others.
Therefore, 2-to-1 tables are only offered on a promotional basis. Casinos sometimes feature these games when they're new or lagging and need to bring gamblers into the door.
You should take advantage of these situations whenever possible. After all, you can gain an edge over the house with 2-to-1 payoffs and other solid rules.
No exact template exists on what kind of edge you'll hold. On average, though, you can look forward to between a 1.0% and 1.5% advantage on the house.
Gambling establishments include other rules to help minimize their losses. They can also rely on unskilled gamblers who sit down to these tables and play badly enough to lose anyway.
Speaking of which, you want to ensure that your skills are up to the task of winning money through 2-to-1 tables. You should look for any blackjack strategy chart or trainer that closest resembles the rules you're dealing with.
Assuming you combine skill with these payouts, then you can expect long-term profits (for however long the game lasts).
But first thing's first: you need to find these games. Keep an eye on the promotions at your local casinos or any destination that you'll be visiting and pounce on 2-to-1 natural payouts whenever you can.
And if you're heading to Vegas, you can find our helpful guide to the various Las Vegas blackjack games here.
August
Casino of the Month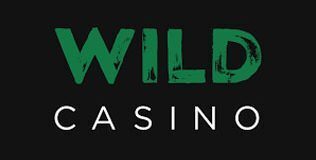 Welcome Bonus
250% up to $5,000