April Fool's NBA DFS Simulation Picks and Strategy

I had a gem of an NBA DFS sim lineup last night and it was cratered by Coby White. He was one of my top plays and he got a whopping six fantasy points, holding back a sweet 388-point squad.
Yuck.
I still cashed and won 50 cents on the day (882nd overall), but oh, what could have been.
This is one reason why I try to nab high floors whenever possible in this DFS format. It's smart to sprinkle in some dicier plays like that at times, of course, so keep both strategies in mind as you begin to build NBA DFS sim lineups on 4/1 at FanDuel.
We're all counting the days to when major sports will be back, but for now we can embrace these free DFS contests that award cash. With that, let's take a look at Wednesday's top NBA DFS sim picks:
Kyrie Irving, PG, Nets ($9.7k)
Irving has a small game pool, is a palatable price, offers upside and has a really high floor. He's a cheaper pivot off of Luka Doncic, too, so he's a lock for me on this slate.
He and Kevin Durant are calling the shots in Brooklyn these days, but their arrogance won't stop me from using him in DFS.
Doncic is a fine spend, while you can go mid-range with Kemba Walker or Malcolm Brogdon.
You can go back to the Coby White well for a cheap point guard option, but I may look to Mike Conley on this slate if I want to save cash at the PG2 spot.
Khris Middleton, SG, Bucks ($7k)
Bradley Beal is the top stud at shooting guard, while Zach LaVine or Devin Booker look like terrific mid-range options.
Middleton is right around where they'd be, though, and he's quite a bit cheaper. He always offered a solid floor throughout the year, but he was a monster anytime Giannis Antetokounmpo sat out games.
Whether we get that game or not, Middleton offers nice safety at a solid price tag. Duncan
Robinson and Jordan Clarkson stand out as stellar value picks at the position tonight.
Giannis Antetokounmpo, SF, Bucks ($11.4k)
Nobody has a better combination of floor and ceiling on this slate, plus small forward is awful behind The Greek Freak.
I don't see much of a way around Giannis on this slate, even if LeBron James is going to win NBA MVP, so let's hope he doesn't deliver a season-worst floor game.
Kelly Oubre and Jaylen Brown are fine mid-range options you can pair together, but that probably isn't the route I'll take in most of my NBA DFS simulation lineups.
If you need to go cheaper, guys like Tim Hardaway Jr., Mikal Bridges and Joe Ingles all averaged over 21 fantasy points on the year and are solid values.
Julius Randle, PF, Knicks ($7.2k)
I don't love the value at power forward tonight, while there aren't any studs I feel like I have to roster. Randle remains a great price, though, and he has a really nice built-in floor.
Randle averaged over 36 fantasy points per game on the year and didn't have many games where he sunk a roster. Something between 35-40 fantasy points is a solid bet.
If you need to save cash at this position, Daniel Theis and Davis Bertans stand out as two guys who should help you out.
Deandre Ayton, C, Suns ($8.6k)
Deandre Ayton is a lot like Irving in that he has a small game pool and he wrecked in the majority of his games. He's one of the safest plays on this slate and he offered 50+ point upside in several contests on the year.
Rudy Gobert is probably just as safe and saves you $600, but I like Ayton due to fewer chances to perform below expectations.
For cheap plays, Aron Baynes, Enes Kanter and Thomas Bryant all look appealing, albeit pretty risky.
Summary
Per usual, there is no exact science to winning an NBA DFS sim contest. I think mixing in high floors with the obvious studs and some high-ceiling plays is really all you can do.
The odds could be in your favor if you start some of your daily fantasy basketball sim lineups with the aforementioned picks, though.
Speaking of odds, there are surprisingly a good amount of NBA futures available at the top NBA sportsbooks at the moment. Even with the NBA not actively playing games, we can still wager and potentially cash in.
Whether you play DFS or bet on The Association, I wish you luck tonight!
AUGUST
Casino of the Month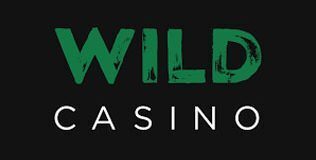 Welcome Bonus
250% up to $5,000
Read Review
Visit Site