Are Any Suitors Coming After Ziggy Ansah? NFL Teams That Could Sign Him for 2020
There has been a lot of chatter about where the biggest remaining free agents will sign. People want to know what's going to happen with Cam Newton and Jameis Winston. Where Jadeveon Clowney will sign is a hot topic being discussed all around the league.
With that being said, where Ziggy Ansah will sign isn't a conversation I've heard lots of rumblings about.
Seattle chose not to extend Ansah's deal after paying him $9 million in 2019, leaving the edge rusher's future in doubt. Surely there has to be a franchise out there captivated by Ziggy's services. After all, he was an All-Pro in 2015 and recorded 12 sacks as recently as the 2017 campaign.
Let's examine some organizations that could benefit from adding Ansah to their roster.
Cincinnati Bengals
After Cincinnati selects Joe Burrow #1 overall, Duke Tobin appears set to spend a draft pick on an edge rusher. Although, if the Bengals signed Ezekiel Ansah to a contract, they could focus their attention on the middle level of the defense and go after an attacking linebacker.
It's not a bad idea.
Carlos Dunlap is a fine player, but Cincy can't afford to head into the season with Sam Hubbard playing every snap at the other defensive end spot. Inking Ansah might not be a game-changing move, but it'd at least clear the way for "The Bungles" to take care of some other needs on the defense.
Tennessee Titans
In need of an aggressive-minded outside linebacker, the Titans agreed to terms with Vic Beasley. Jefferey Simmons is an exciting piece, but a guy like Ziggy Ansah could help round out the defensive line. Isaiah Mack and Matt Dickerson can't be counted on to contribute, and Tennessee understands the importance of possessing a potent pass rush.
The only way a team like the Titans can beat a team like the Chiefs is to stockpile pass rushers and send them chasing after Patrick Mahomes. Even then, it's no guarantee.
New York Giants
New York is going to take a hard look at Isaiah Simmons if he's there at #4. However, Noah Davis' Giants mock draft has NY taking an offensive lineman at #4, which is exactly what I think would serve this team best.
Opening up the checkbook for Ziggy Ansah would give Dave Gettleman one more reason to pull the trigger on a franchise tackle who can protect Daniel Jones for the next 10 years. Leonard Floyd was franchise-tagged, and Dexter Lawrence is developing, so it's not as if the G-Men would need Ziggy to come in and play a bulk of the snaps.
Ansah could pose as a situational edge rusher on key third downs and start wreaking some havoc.
Carolina Panthers
The Panthers are essentially a brand-new team in 2020. We know about the new coach and new quarterback in place, and it has been well documented that Luke Kuechly retired. What received far less attention was that this defensive line was decimated.
Dontari Poe (Cowboys), Vernon Butler (Bills), Mario Addison (Bills), and Bruce Irvin (Seahawks) have all vanished from Carolina.
Brian Burns turned heads last year as a rookie, and Kawann Short is coming back, but it gets pretty thin after that. Ziggy Ansah is at the stage of his career where he may need to prove himself, but that opportunity could arise in the form of an offer from the Panthers.
Predicting Where Ziggy Ansah Signs
It shouldn't be much longer until Ziggy starts creeping his way into the picture. Teams that strike out on Jadeveon Clowney may reluctantly resort to Ansah as a fallback, especially a team like the Titans.
With so much invested into Ryan Tannehill, Tennessee had to take a back seat during the heat of free agency. This meant not only waving goodbye to tenured players but also not going after potent pass rushers who would have cost an arm and a leg.
For example, the Titans' financial situation has even forced us into talking about where Logan Ryan will sign, and Logan was outstanding in 2019.
Adding Ziggy Ansah to the mix would allow Jeffrey Simmons some room to grow, and it would enable Vic Beasley to concentrate on prospering as an outside linebacker. Of all the places Ansah could sign, finding a home in Nashville seems to make the most sense.
For more news and insight into where the top remaining free agents are headed, be sure to visit our NFL blog.
AUGUST
Casino of the Month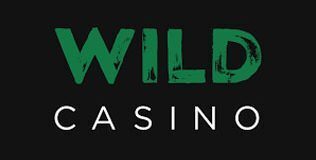 Welcome Bonus
250% up to $5,000
Read Review
Visit Site