Anthony Pettis vs. Donald Cerrone at UFC 249 – Betting Preview With Odds and Prediction

Anthony Pettis vs. Donald Cerrone 2 is just another reason to love this UFC 249 card.
This rematch, seven years in the making, closes out the prelims on a very healthy night of fights in Jacksonville, Florida, this Saturday, May 9. The odds are up for this one on our top-rated UFC betting sites, with Pettis a slight favorite to beat Cowboy.
I'll be discussing these odds a little later, as well as breaking the fight down and offering my opinion on who wins. There is arguably more on the line for these two than there was the first time around, which makes this one of the most important bouts of the evening.
Both men are coming off big losses and will be desperate to get back to winning ways. The question is, who wants it most?
This post includes the Pettis vs. Cerrone 2 odds, a fight preview, and my betting pick.
Who Wins – Pettis or Cerrone?
Donald Cerrone by Decision
I'm aware that Cowboy is on a three-fight skid. I'm also aware that he has been stopped in all three fights. But I believe he will win this fight.
Both Pettis and Cerrone are fighters I like, but how much longer will they feature in the UFC? Whoever loses this fight will take one significant step towards retirement, so this one has to count.
I'll explain why I think Cerrone will take the win in this fight a little later. First of all, I'm going to analyze the latest Pettis vs. Cowboy 2 odds and break them down a little.
Latest Pettis vs. Cerrone 2 Odds
Anthony Pettis to Win
-138
Donald Cerrone to Win
+110
The odds above have been taken from the Betway sportsbook. You can see that the bookie slightly favors Pettis in this one, and it's not difficult to understand why.
Pettis won their first encounter in 2013 and has enjoyed a better return in his last five fights. Cerrone is 2-3 in his previous five, while Pettis is 3-2.
Cerrone was stopped in just 48 seconds against Conor McGregor in January and was knocked out by Justin Gaethje at the end of the first stanza of their bout in September. Prior to that, an eye injury led to a second-round stoppage against Tony Ferguson at UFC 238.
Pettis was submitted by Carlos Diego Ferreira on the same night Cerrone was stopped by McGregor, having lost a three-round decision to Nate Diaz in August. A highlight-reel superman punch knockout over Stephen Thompson in March 2019 followed a TKO loss to Tony Ferguson at UFC 229 and a win over Michael Chiesa in July 2018.
At 33, Pettis is also four years younger than Cerrone. Factoring this, the win for Pettis in their first encounter, and their comparable records explains the bookie's rationale for these odds.
Best Pettis vs. Cerrone Bets
If you're a little apprehensive about placing your bets on Pettis vs. Cerrone 2, take a look at what I have picked out below.
As I'm backing Cerrone to beat Pettis this time around, three of the following four bets will be based on that. The remaining bet is on Pettis pulling something special out of the bag early in the fight.
Keep reading, and I'll explain what I mean in more detail.
Cerrone to Win +110
This one is fairly straightforward — I fancy Cerrone to beat Pettis.
A slight underdog, Cerrone's suggest that there is not a great deal of difference between himself and Pettis in this welterweight clash.
Betting on Cerrone to win the fight will get you odds of +110, which are fairly decent, in my opinion. Cerrone is 6-5 as a welterweight, losing to McGregor, Leon Edwards, Darren Till, Robbie Lawler, and Jorge Masvidal at 170.
Cerrone to Win by Decision +400
The general consensus of this fight is that it should be a war for as long as it lasts.
But I believe we will see this one going the distance. Cowboy has a tendency to start fights a little cold, but if he can withstand the best of what Pettis has to dish out early, I think he can take him on the scorecards.
And let's not forget that Pettis has a habit of starting fast but fading quickly after the first round. This has a recipe for a decision written all over it, in my book. Odds of +400 on Cerrone beating Pettis on the cards is excellent value.
Fight to Go the Distance +130
This bet pays out regardless of the result, providing it goes past three rounds.
So, if Cerrone or Pettis wins, you will win get odds of +130 on your stake. If it ends in a draw, you will still win your bet.
Understandably, you might be torn on who to back in this fight. But if you feel that the bout will not be settled inside the distance, this particular bet could be worth your time and your money.
Pettis to Win in Round 1 +350
Let's be real here — we know that Cerrone has been gotten to by a number of fighters in the first round.
Pettis was the first man to do so, with a murderous roundhouse to the midsection back in 2013. Since then, Cowboy has been stopped by Rafael dos Anjos, Darren Till, Justin Gaethje, and Conor McGregor.
He has also been wobbled a few times in the early stages of bouts but recovered. But given Pettis' habit of throwing everything into a fight from the first bell, it might be worth considering his chances of doing it again.
Why Cerrone Wins This Fight
I like Donald Cerrone, and I am not alone. He is one of the biggest fan favorites in UFC history and owns pretty much every record worth having.
Sure, he never won a title, but he has been one of the hardest-working fighters on the planet for years. So to say that there isn't a little sentimentality behind me wanting to see him win would be a lie.
But putting that to one side, I believe that he wins this fight because he has the edge over Pettis. Not only is he more experienced at welterweight than his opponent on the night, but he has also put in some of his greatest performances at 170 pounds.
Come fight night, Cerrone will have his back to the wall. A loss would bring up the prospect of retirement, especially as four consecutive defeats would spell the worst losing skid he has endured in his career. He has to win this fight to prove that he still has time left in his career.
But Cerrone has often been somewhat of an architect of his own disasters. Now, you might see his taking fights at short notice and against guys he probably shouldn't as brave, which they are, but they also have a tendency to backfire.
Cowboy's last three losses came against three of the top four lightweights on the planet — Ferguson, Gaethje, and McGregor (yes, that fight was at 170). In his five fights prior to those losses, he has a record of 4-1. I think his record over the past few years looks a lot worse than it is, without closer inspection.
We Should See a Smarter Cerrone
There are few fighters that could hang with the type of performances that Ferguson, Gaethje, and McGregor brought against Cerrone in their past few fights.
But I don't see Pettis bringing the same level of power and intensity to the cage on Saturday night. But more than this, I can see Cerrone fighting a little smarter, even if he is on a revenge mission.
While Pettis has some very underrated BJJ, Cerrone's is not bad at all, either. What's more, his wrestling is slept on by many. So, if Cowboy can avoid being blitzed in the first few minutes, he has a good chance of beating Pettis up.
Whether he tries to mix things up with low kicks, clinches, and even the occasional takedown remains to be seen, but his first goal should be trying to prevent Pettis from finding his rhythm early.
If he makes it out of that first round, I can see Cerrone's confidence growing. And a confident, plugged-in Cerrone should be too much for Pettis.
Pick
Donald Cerrone by Decision
More UFC 249 Betting Material
So those are my thoughts for anyone betting on Pettis vs. Cerrone this Saturday, May 9. Understandably, there might be some who disagree with what I have to say about this fight, but all shall be revealed at UFC 249.
As much as I cannot wait to watch this fight, there are a number of huge bouts on the card that deserve all the attention they get. I have analysis and predictions waiting for you on the headline bout and much more, so you can follow the links below to read my take on those.
Enjoy!
AUGUST
Casino of the Month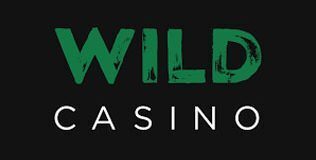 Welcome Bonus
250% up to $5,000
Read Review
Visit Site