Announcer Props for Super Bowl 55 – Betting on What the Commentators Will Say in 2021

Among all the 2021 Super Bowl prop bets online, a few sites have sprinkled in a handful of wagers about the commentators. For the most part, these announcer props are centered around what the broadcasters will say and how often they'll say it.
Before I introduce the aforementioned bets, I'll quickly bring you up to speed on some specifics.
Who Is Commentating the Super Bowl?
The Super Bowl broadcasters in 2021 are Jim Nantz and Tony Romo. The upcoming matchup in Tampa Bay marks the sixth time Nantz will be on call for the play-by-play in the Super Bowl, and it'll be the second time Romo handles the color-commentator duties.
The rest of the CBS crew on deck for Super Bowl Sunday is as follows.
Tracy Wolfson – Sideline Reporter
Evan Washburn – Sideline Reporter
Jay Feely – Sideline Reporter
Gene Steratore – Rules Expert
James Brown – Pre-Game Host
Ian Eagle – Pre-Game Host
Including Nantz and Romo, this is the exact same list of cast members CBS entrusted two years ago at Super Bowl 53.
Now let's get into the commentator props.
How Many Times Will "Belichick" Be Mentioned?
If Super Bowl 55 was going to be broadcasted on FOX or NBC, I'd probably lean toward the under or simply just pass on this wager. However, Jim Nantz has endlessly extolled Bill Belichick in the past and Romo is a massive fan of "The Hoody."
When speaking about Belichick to nfl.com, Romo spoke glowingly.
"When you have people who can teach you the game after you have been studying it for 15-20 years, that is a joy. I have honestly learned every time I am around him.
He's really, really special."
How Many Times Will "Biden" Be Mentioned?
I love the +250 price tag attached to the over. Nothing about this year's Super Bowl has anything to do with Joe Biden, but Amanda Gorman being tabbed to recite a poem during the pre-game festivities is significant.
Presidential inauguration star Amanda Gorman will read an original poem before the Super Bowl ? pic.twitter.com/09A45Dww5q

— Bleacher Report (@BleacherReport) January 27, 2021
Gorman burst into the national spotlight when she stole the show at the Presidential Inauguration. Between her introduction and her send-off, Nantz and Romo may have no choice but to let "Biden" roll off of their tongue.
How Many Times Will "Trump" Be Said?
There's no money to be made by fading "Trump" being said, but nothing suggests that a bet on the over makes much sense either. Had Joe Buck and Troy Aikman been the commentators for Super Bowl 2021 and the game was being televised on FOX, I might be singing a different tune.
The moral here is this is one of the Super Bowl 2021 prop bets that was created purely for entertainment.
How Many Times Will "Patriots" Be Said?
I'm taking the over here and not even thinking twice. The fact the best Super Bowl betting sites letting us in at +110 is simply added incentive.
Tony Romo and Jim Nantz have covered a lot of New England games in their day. The word "Patriots" could accidentally slip out of their lips a couple of times, just as it routinely does for me when I watch Tom Brady and the Bucs.
On top of that, all of the historical references tied to Brady and the Pats make the over a slam-dunk.
How Many Times Will "Home Field Advantage" Be Said?
Once again, load me up on the over. Whether Super Bowl 55 being played in Raymond James Stadium turns out to provide an advantage for Tampa Bay or not – that remains to be seen.
With that being said, the "unknown" won't stop the Super Bowl broadcast team from shining a light on the topic.
Will "LeBron" be Said During the Broadcast?
There are too many parallels to draw between Tom Brady and LeBron James for "LeBron" not to be uttered a single time during the telecast. Not only are Brady and LeBron the respective GOATs of their sport, but they're the only two athletes in the last 30 years to get to 10 finals/championship games.
Tom Brady and LeBron James are the only two athletes I have watched that play the game from an elite strategy level while actually having the ability to implement the strategy themselves. It's incredible to witness.

— Doug Baldwin Jr ? (@DougBaldwinJr) January 24, 2021
My guess is it'll be Romo – not Nantz – who articulates about LeBron.
Number of Times "Queen Latifah" is Said By Jim Nantz
On the surface, you're probably scratching your head wondering what's the connection between Jim Nantz and Queen Latifah.
Let me fill you in.
Both Nantz and Queen Latifah spent time living in Colts Neck Township – a township in New Jersey with a population of under 10,000. Even so, why would Nantz feel the urge to inform views about such a trivial factoid?
To throw in a plug for CBS of course!
Queen Latifah 'stoked' to land post-Super Bowl slot for show https://t.co/lpOPiSpSSw pic.twitter.com/eRADt0y1sM

— News 4 San Antonio (@News4SA) January 28, 2021
Directly following the 2021 Super Bowl, CBS will air the premiere of The Equalizer, a new show starring none other than "Dana Elaine Owens."
In other words, Nantz is teed up to talk about his and old neighbor.
What Will Tony Romo Say First?
Chatting it up for more than three hours give Tony Romo a chance to say all of these words/phrases. Which one emerges from his mouth first just depends on the plays that are getting called.
Tony is known for his detailed and advanced analysis of the game, which is a big reason the dude is making a boatload of money.
Tony Romo Signs with CBS for Whopping $17 Million Per Season https://t.co/VPc4282psw

— TMZ (@TMZ) February 29, 2020
For those targeting as many Super Bowl prop bet odds as they can, my recommendation is to go with "Read" or "Blitz." They're the most natural of the betting options.
How Many Times Will Tony Romo Reference His Kids/Children?
I've watched Tony Romo call a lot of football games and have heard him talk about a lot of things unrelated to football. Golf immediately comes to mind, but I'm not sure I can recall much about his three children.
The last time he even posted something about them on Twitter was in early 2019.
All we ever do is "blah blah blah." #everynight pic.twitter.com/5qWsYiUc41

— Tony Romo (@tonyromo) February 19, 2019
How Many Times Will "Kindergarten" Be Said?
This one is a head-scratcher. But hey, the bookies are trying to unleash as many prop bets for Super Bowl 2021 as they can, so here we are.
Of Romo's three kids (all boys) – Hawkins, Rivers, and Jones, none of them appear to be currently in kindergarten. If you want to dive into Tony's children further down some rabbit hole on the internet, be my guest.
Will "Baby GOAT" Be Said In Reference to Patrick Mahomes?
This article is the closest thing I could find to Tony Romo talking about Patrick Mahomes rapid ascension into the "GOAT" conversation. Nevertheless, Romo doesn't refer to Mahomes as the "Baby GOAT," he just says that if Kansas City wins Super Bowl 55, the door to the discussion remains open.
Regardless of if either Romo or Nantz actually call Mahomes the "Baby GOAT" on TV, it's safe to say that Mahomes is well on his way to one day being part of the "GOAT" conversation.
When Will "Sarah Thomas" Be Mentioned First?
Sarah Thomas is set to become the first female official to be part of a Super Bowl referee crew. This is a major deal and won't get lost on the Super Bowl commentators.
Sarah Thomas will cap her sixth NFL season by becoming the first woman to officiate the Super Bowl in NFL history.https://t.co/pdSFAAg7hV

— AP NFL (@AP_NFL) January 20, 2021
It's hard to imagine two full quarters will be played without hearing "Sarah Thomas" spoken aloud on air.
If you've followed any of my previous Super Bowl prop bets posts, you know that once in a while I reveal what I call a "green-light special."
Well, of all the Super Bowl broadcast props, this one's looking awfully greenish.
What Will Be Mentioned First?
Tom Brady's 10th Super Bowl
-140
Both of these things are going to be said on air, it's just a matter of which one we hear first. As unbelievable as it is to see Brady doing what he's doing at age 43, making it to 10 Super Bowls is beyond comprehension.
There's not much of an edge to be had here, but don't sweat it too much. There are a host of other Tom Brady props waiting with open arms.
One More Of the "What Will Be Mentioned First" Props
Mahomes Will Be a Father/Daddy/Having a Kid
-150
Mahomes is Getting Engaged/Getting Married
+110
The news of Patrick Mahomes getting engaged to Brittany Matthews surfaced on September 1st, 2020. Less than a month later, it was reported that Mahomes and his fiancé are pregnant with their first child.
.@PatrickMahomes and Brittany Matthews are having a baby! ?

(via @brittanylynne8) pic.twitter.com/9XnXXxuE1M

— Yahoo Sports (@YahooSports) September 29, 2020
Patrick and Brittany have been together for ages, there's nothing new there. However, having your first baby is a huge deal and the exact type of thing the casual fans care about.
It shouldn't take long for one of the Super Bowl broadcasters to clue in the viewers about Mahomes' upcoming milestone.
More Super Bowl Props Bets 2021
Before I go away, and before you start locking in any bets, pour over the rest of these commentator props for the Super Bowl.
They all revolve around the simple question:
What Will Be Said First?
Feel free to mix it up with these wagers if you're itching to get more money down. On that note, several other Super Bowl props are likely to grab your attention.
AUGUST
Casino of the Month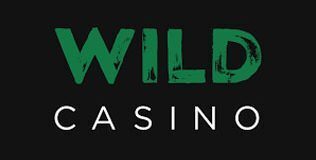 Welcome Bonus
250% up to $5,000
Read Review
Visit Site