Hide Bonus Offers
| | | | | |
| --- | --- | --- | --- | --- |
| #1 | Bovada Sports | 50% Up To $250 | Visit Site | Bovada Sports |
| #2 | BetUS | 125% Up To $2,500 | Visit Site | BetUS |
| #3 | MyBookie | 100% Up To $1,000 | Visit Site | MyBookie |
| #4 | Everygame | 100% Up To $500 | Visit Site | Everygame |
| #5 | BetOnline Sports | 60% Up To $1,000 | Visit Site | BetOnline Sports |
Analyzing the Early Odds for Sterling vs. Yan 2 – Breakdown and Analysis for the Rematch

The Aljamain Sterling vs. Petr Yan rematch odds are out and available to bet on.
Like most fans, I've got a keen sense of intrigue about who emerges from this fight with the belt. I'm also excited at the opportunities for betting on Sterling vs. Yan at UFC 273, which takes place on April 9.
Sterling enters the fight as the reigning, defending UFC bantamweight champion. Although he is recognized as such, the manner of how he won the title against Petr Yan at UFC 259 means many fans see him as a paper champ.
The early betting odds for Sterling vs. Yan are not favorable to the "Funk Master," with Yan a significant favorite to reclaim the throne. If you're betting on the UFC bantamweight title winner, I'll be covering those prices and making a case for why you should, or should not, wager on the fight as early as you can.
As this piece will focus on the early betting lines for Sterling vs. Yan 2, where better to start off than with the odds?
Sterling vs. Yan Odds for UFC 273
Aljamain Sterling to Win
+260
You can find early odds for the Sterling vs. Yan rematch by visiting our leading betting apps for MMA fights.
The oddsmakers don't see this fight going Aljo's way, making him a clear betting underdog for the rematch.
Sterling's odds to beat Yan come in at a very generous +260, which should attract those who believe he can beat the Russian again. I'll be providing a quick recap of their first fight a little later, but for those of you who already know the circumstances of his title victory, it wasn't exactly orthodox.
A $100 bet on Sterling to win returns a profit of $260, if he is successful. Is there early betting value here? I'm not sure there is. In fact, I would wager a guess that the champion's odds will climb up close to the +300 mark by April 9, so it could be worth waiting.
The odds for Yan to beat Sterling in the rematch are not as tempting at -350.
In turn, a successful $100 bet on Yan to beat Sterling would land a profit of just $28.57 with implied odds of 77.78. That means to stand a chance of winning $100, you would need to put down $350 on Yan to beat Sterling.
There will be plenty of markets for those looking for the top bets for Sterling vs. Yan 2 as we approach the fight. But right now, it's just the moneyline odds on offer.

Top Tip
My verdict is to hold out on those markets if you're betting on Yan to win in a particular way. His odds might swing out to as high as -450 on the line by fight night, however, so you might want to consider his early price if you're only taking him for the win.
Comparing Sterling and Petr Yan
On paper, Sterling vs. Yan is your classic grappler vs. striker matchup.
The champion was expected to give the Russian all kinds of hell on the mat the first time around, but we didn't see any of it. Yan had the upper hand, but things did not go according to plan.
| | | |
| --- | --- | --- |
| Aljamain Sterling | Tale of the Tape | Petr Yan |
| 32 | Age | 28 |
| 20-3 | Record | 16-2 |
| 5'7" | Height | 5'6" |
| 71 | Reach | 67 |
| United States | Nationality | Russia |
| "Funk Master" | Cage Name | "No Mercy" |
As you can see, both men are not lightyears apart in size. Sterling does enjoy a four-inch reach advantage over his opponent, but again, we didn't see any sign of this mattering in their first bout.
What Happened in the First Yan vs. Sterling Fight?
Mayhem. That's what happened.
To those watching the first bout in real-time, there was a weird air of confusion when Sterling took off the UFC bantamweight strap and let it hit the canvas. When he dropped to his knees and looked to be in a state of disorientation, that confusion turned to concern.
The bantamweight at UFC 259 was meant to be dramatic. Fans and bettors alike had expected chaos, but not like this.
Because of this intentional illegal knee by Petr Yan. Aljamain Sterling becomes the new UFC Bantamweight Champion of the World #UFC259 

It's a shame the fight had to end like this …

pic.twitter.com/fpsslTZykP

— Javier Urquieta (@DeJesusUrquieta) March 7, 2021
When Yan landed an illegal knee to the downed Sterling, it was pretty much a done deal. With just 30 seconds of the fourth round remaining, the ringside physician stepped in to advise referee Mark Smith that Aljo could not fight on.
That was that. One of the most anticipated fights of the year, one which Yan was clearly winning, was ended with the Russian being disqualified and, subsequently, stripped of his title.
Did Aljamain Sterling Pretend to be Hurt?
Not all fans were impressed with what they saw as play-acting by Sterling. Especially as the new champ was caught partying after being taken to hospital for checks. But acting? Well, that's for the theorists to run with.
Sterling's friend and teammate, Billy Quarantillo, later claimed that Sterling did not want to party.
"All those memes and everything with him and the champagne and stuff, they made him do that. Like, [Sterling] didn't want to do that. They're like, 'Yo, here's the belt, take it, put it on, you fought for this forever.'
This wasn't just this last fight, this was every UFC fight he's had, every UFC win, going to every venue. It's a lifetime that he's celebrating. And of course, I know how UFC Twitter is with the memes and all that. But that was a thing they made him do."
Although Yan initially wished a "speedy recovery" to Sterling, the pair have been at it since that night. From trading insults on social media to trash-talking in interviews, it's clear that these two have unsettled business.
The rematch was set for 2021, only for the champ to pull out. On April 9, he will finally have to face the music and see what he can do to keep that strap from being taken back by Yan.
Here's how both men look heading into the fight.
How Is Aljamain Sterling Shaping Up?
If you're eyeing up the odds for Sterling to beat Yan, it's worth covering his recent background heading into this fight.
The bantamweight champion has not competed since his DQ win over Yan in March 2021. Although a rematch was slated for October, Sterling instead opted to have surgery following issues with his neck. A second fight was arranged for UFC 272 in March, only to be pushed back to April's card.
So, what do we know about Sterling that we didn't before the first fight? The answer is, well, quite a lot. Within the context of this match-up, his most potent tools might not work against Yan. Hence, why Yan's odds to beat Sterling at UFC 273 are so short.
For context, Yan closed at -125 with Sterling at +105 when the cage door closed in their first fight. The four rounds of action we witnessed were also enough for the bookies to put the weight on Yan heading into the rematch.
But was that an off night for the Funk Master? Did his game plan quickly unfold as a result of poor reconnaissance and tactical nous, or was he just second-best heading into the fifth?
That's an interesting question and one that anyone betting on the UFC 273 odds for Sterling must decide on.
What Sterling Brings to the Cage
Exceptional Grappling
Athletic Prowess
Size
Strength
A Dangerous Submission Game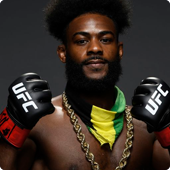 Sterling is one of the top bantamweights on the planet. Of that, there is no doubt.
Stylistically, he is very well-rounded. But he also has some glaring weaknesses that make this matchup very interesting for the neutrals. For example, he doesn't possess exceptional stopping power with just two KO/TKO wins from 20 as a pro.
Furthermore, his striking acumen is not quite as deadly as Yan's. The Russian likes to take the fight to his opponent, with excellent distance management and use of range. The champ was clearly befuddled by this back in March 2021.
Can Sterling learn from the first fight and put some of those wrongs to bed? It's unlikely. At 32 and with the same coaching set up, bringing an entirely new attitude, style, and game plan to the rematch just isn't going to happen.
How about ironing out some creases? Perhaps. But with a guy like Yan in your face, it's going to be difficult to find enough breathing space for trial and error.
Will Yan Beat Sterling and Get His Belt Back?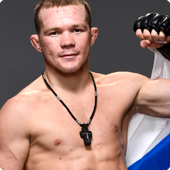 We have seen a little more from Yan after his fight with Sterling.
When Aljo dropped out of a rematch set for October 2021, the Russian daringly opted to take on elite bantamweight, Cory Sandhagen, for the interim strap. Yan didn't have to take that fight, but he did. And he won by way of a convincing unanimous decision.
At the forefront of the mind of No Mercy is getting his belt back. Although his knee to a grounded Aldo was idiotic and, well, dangerous, he does feel hard done by at the manner of how things went.
Again, he only has himself to blame for what happened, so it's a case of ensuring he gets through Sterling the right way in April.
The interim champion certainly came away from that first fight with a lot of positives. The stats painted a picture of dominance for the Tiger Muay Thai man, with crisp striking numbers as well as an exceptional seven takedowns landed from seven attempts.
| | | | | | | |
| --- | --- | --- | --- | --- | --- | --- |
| Fighter | Knockdowns | Total Strikes | Significant Strikes | Significant Strikes Landed | Takedowns | Takedown Defense |
| Petr Yan | 1 | 103 of 157 | 86 of 137 | 62% | 7 of 7 | 100% |
| Aljamain Sterling | 0 | 119 of 260 | 97 of 230 | 42% | 1 of 17 | 5% |
Is it any wonder why the odds for Yan to beat Sterling at UFC 273 bend so heavily toward the Russian? He holds the advantages heading into this fight. That's crystal.
What Makes Petr Yan So Good?
Elite Striking
Great Distance Management
Exceptional Strength
Cardio
Fight IQ
Yan is one of the most efficient, hard-working fighters on the UFC roster. He is also an absolute animal.
Earlier this year, I made predictions for all UFC champions at the end of 2022. Clearly, I believe Yan has what it takes to take his title back and rule over the 135-pound weight class for some time to come. Although this is arguably the most competitive division on the roster, he stands out as the best of the bunch.
A major reason why those betting on Yan to beat Sterling will happily part with their cash is that he has no glaring weaknesses. Other than the DQ against Sterling, his only loss as a pro came by way of a split decision to Magomed Magomedov back in 2016.
Since that loss, Yan has emerged as a fighter that could very well challenge for pound-for-pound credentials soon.
If you would like to read more about what makes Yan such an effective fighter, the following piece will explain everything.
Who Wins the Sterling vs. Yan Rematch?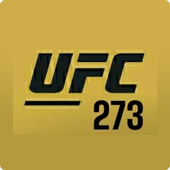 That is a question that I am unwilling to provide a firm and solid answer for. Yet.
It doesn't take a rocket scientist to tell that I am leaning toward Petr Yan, of course. Still, I will be providing predictions and betting picks for Yan vs. Sterling 2 at a later date via our UFC betting blog.
Until then, I would suggest looking back over the early UFC 273 odds and thinking about the possible value to be had on taking the Russian. Or Sterling, if what I have written today has convinced you of his chances.
So, that's a wrap for now. Keep your eye on our UFC blog for more odds, predictions, and betting advice for the Sterling vs. Yan rematch and the other top fights coming our way. Also, use the information available below to up your betting game on the bouts!