Hide Bonus Offers
| | | | | |
| --- | --- | --- | --- | --- |
| #1 | Bovada Sports | 50% Up To $250 | Visit Site | Bovada Sports |
| #2 | BetUS | 125% Up To $2,500 | Visit Site | BetUS |
| #3 | MyBookie | 100% Up To $1,000 | Visit Site | MyBookie |
| #4 | Everygame | 100% Up To $500 | Visit Site | Everygame |
| #5 | BetOnline Sports | 60% Up To $1,000 | Visit Site | BetOnline Sports |
Analyzing the Early Odds for Pacquiao vs. Spence Jr.

The WBC, IBF, and The Ring welterweight titles will be on the line when the legendary Manny Pacquiao takes on unbeaten pound-for-pound superstar Errol Spence on Saturday, August 21.
I've got some of the best odds for Pacquiao vs. Spence below, so we'll be taking a look over those today. That means analyzing the odds for Spence to win and vice versa to find where the value is ahead of their welterweight showdown in Las Vegas.
This one could end up being the fight of the year, with two of the welterweight division's top fighters locking horns. It's not one for any boxing fan to miss.
Spence (27-0, 21 KOs) is lucky to be here following his crash in 2019, while it's anyone's guess how 42-year-old Pacquiao (62–7–2, 39 KOs) is still competing at such a high level.
Let's start this Pacquiao vs. Spence betting preview with a look at the odds for the fight.
My Top Odds for Pacquiao vs. Spence
Pacquiao's odds to beat Spence opened at +333 before settling at +180.
You can find those odds over at BetUS. Having scoured the web for the top betting odds for the Pacquiao vs. Spence fight, I'm confident that these are still good.
This is the first time Pacquiao enters a fight as a notable underdog since his mega-money bout with Floyd Mayweather in 2015. He has closed as the favorite in his last six bouts and has won them all. His victory over Keith Thurman in July 2019 is the best performance he has had in years.
Spence's odds to win against Pacquiao opened as short as -500 with some sportsbooks.
Where betting value is concerned, the 31-year-old is your man. If you are wagering on Spence's odds to beat Pacquiao, I'd recommend jumping on -210 with MyBookie.
The odds for "The Truth" are quite something, given he is unbeaten in his career thus far. He has clear advantages in age, size, reach, power and is also a southpaw.
But eight-division world champion Pacquiao is an iconic figure in the sport. He continues to be a popular choice with bettors, thus the exceptional odds for Spence.
Ready to see how these two size up? Let's do it.
Tale of the Tape for Pacquiao vs. Spence
Here are the vital stats for the Pacquiao vs. Spence welterweight showdown on August 21.
| | | |
| --- | --- | --- |
| Manny Pacquiao | The Tale of the Tape | Errol Spence Jr. |
| 71 | Fights | 27 |
| 62 | Wins | 27 |
| 7 | Losses | 0 |
| 2 | Draws | 0 |
| 39 | KOs | 21 |
| 42 | Age | 31 |
| 5'6" | Height | 5'9.5" |
| 67″ | Reach | 72″ |
| Orthodox | Stance | Orthodox |
| None | World Titles | WBC; IBF |
| Philippines | Nationality | United States |
Other than the clear age difference, you can see Spence is the bigger man.
He's a big welterweight, and I can see his size and strength difference playing a role in the fight. Pacquiao has always been small for 147-pounds, even though he has won titles in this weight class.
If you're approaching your top bets for Spence vs. Pacquiao logically, the fact that the American is younger, bigger, and unbeaten should not go over your head.
But this is Manny Pacquiao; he's one of the greatest boxers of all time. He has achieved some marvelous feats over the years, with his 2019 win over the previously unbeaten Thurman one of his more recent, commendable accomplishments in the sport.
Beating Spence, though? That would be comparable to Muhammad Ali's win over George Foreman in the "Rumble in the Jungle."
It's not hyperbolic to suggest that it would be a historic result.
Can Pacquiao Beat Spence?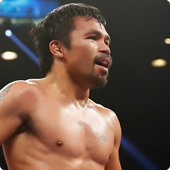 Some fighters might have retired undefeated, but there is no such thing as an unbeatable boxer.
Ali proved this when he toppled the colossal Foreman in 1974. James "Buster" Douglas did the same when he stunned Mike Tyson in 1990.
While a win for the veteran wouldn't exactly be on that level, it would still be a significant upset.
Any question involving can Pacquiao beat Spence must be followed up with how "Pac-Man" beats Spence? Is there a particular strategy in place for dealing with one of boxing's best talents? I mean, the Thurman win was exceptional, but Spence is a step up.
Furthermore, this is the 72nd career fight for the all-time great. He looked shot after losing to Jeff Horn in July 2017 but has enjoyed something of a resurgence over the past four years.
Still, wins over a jaded and jumped up 140-pounder in Lucas Matthysse, a poor Adrien Broner, and Thurman are not mega impressive as a whole. But taking on a guy like Spence deserves praise.
Pacquaio's trainer, Freddie Roach, even congratulated Pacquiao on his choice of opponent.
"I was leaning toward Mikey Garcia because he challenged us several times and so forth. When Manny picked Spence, I said, 'Congratulations, you picked the best guy out there.'"
Still, Pacquiao's status as one of the true all-time greats won't change after this fight. Even if he is viciously knocked out by Spence, he is assured his place in the pantheon of boxing's elite fighters.
I'm not making predictions for Pacquiao vs. Spence yet. But I will say that it's hard to see how Pacquiao can win his next fight.
Analysis of Pacquiao's Main Strengths and Weaknesses
For Pacquiao to beat Spence, the odds tell us he is going to need a significant performance.
This is where strategy comes into the equation. He will be plotting with his legendary trainer, Roach, about ways to capitalize on any of Spence's shortcomings. But the most important thing will be to sharpen up Pac-Man's weaponry.
| | |
| --- | --- |
| Key Strengths | Clear Weaknesses |
| Hand Speed | Age and Mileage |
| Experience | Size and Reach |
| Aggression | Cutting off the Ring |
| Footwork and Speed | Head Movement |
Pacquiao's main strengths are things such as aggression, counter-punching skills, and output.
Although he has lost some of his pace, his hand speed and footwork are still top class.
Aggression is another important part of his style, as he loves to dictate the run of the fight by encouraging a brawl. This presents opportunities to capitalize on counters, where he will use his footwork to get him inside range to crack and back out to avoid getting clipped on retreat.
But don't get too excited. He does have his weaknesses, too.
His age and size/reach could be a major issue.
We talked about his aggression, but the flip side to that coin is that overzealousness can leave him vulnerable to getting caught with counters himself.
He's not great when a fighter sits back and waits for opportunities rather than pushing forward immediately. Against Spence, this could prove to be a problem.
Will Spence Beat Pacquiao?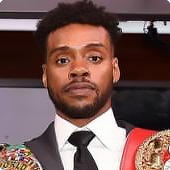 Look at Spence's odds to win the Pacquiao fight.
The best online boxing betting sites make him the favorite for a reason.
The pound-for-pound king is one of the best fighters in the sport and is one major win away from opening a debate regarding his place among the best welterweights of the 21st century.
He has a lot of work to do before then, of course, but a win over Pacquiao would push his profile up a little.
This will be a solid test for The Truth. As I previously said, I'm not making predictions for Pacquiao vs. Spence today. But I'll admit that it is hard to see him losing this fight.
Spence proved against Danny Garcia in December 2020 that he was the same fighter.
Many fans watched with interest to see if there were any signs of the Texan being affected by an accident that could have taken his life. But there was nothing off about him as he delivered a solid performance to take the win on all three judges' scorecards.
He didn't score a knockout, but former world champion Garcia is no bum and has never been stopped. It was the third straight decision win for Spence, but once again, Shawn Porter and Mikey Garcia have never had their lights turned out either.
Pacquaio has, however. Three times, in fact, with his last stoppage — considered one of the most brutal one-punch knockouts in history — coming against Juan Manuel Marquez in 2012.
Is power something that Spence can use to his advantage in this fight?
Analyzing Spence's Strengths and Weaknesses
The stylistic matchup between Spence and Pacquiao is an interesting one.
I'm convinced that Pacquaio and his team have taken this fight because they see holes in Spence's game. It's clear to all and sundry that the American is extremely talented, but there are problems that the Filipino can cause him.
Here's a quick summary of what he does well and not so well.
As for Spence's strengths, his jab is not a bad place to start. He uses it well to push into his opponent, setting up heavier shots with the right hand.
His straight lefts and whipping hooks to the body, for example, are devastating when they hit the target.
He has awesome positioning. His setups are awesome to watch, especially when firing on all cylinders and looking for the stoppage.
In terms of speed, he has it. His combinations are excellent. All of this backed up with a super high ring IQ makes him a very dangerous fighter.
However, Spence is not exactly defensively impregnable. As the Garcia fight proved, he is vulnerable to counters over the top.
Pacquiao is a southpaw, of course, which is interesting. Spence is used to fighting orthodox boxers, and this will be the first high-level leftie has ever faced.
Another problem for Spence is Pacquiao's movement. The American's footwork is not the most refined, and he will have to work very hard to cut the ring off against Pac-Man.
Best Sites to Bet on Pacquiao vs. Spence Odds
As things stand, the best odds for Manny Pacquiao vs. Errol Spence on August 21 are the ones I shared with you earlier.
But things change in boxing. Prices can fluctuate depending on a wide array of factors, so it's a good idea to have a few other top sportsbooks for Pacquiao vs. Spence odds on standby, just in case.
You can find our recommended boxing betting sites below.
I'll be back with my predictions and betting pick for Pacquiao vs. Spence. Make sure to check them out alongside our recommended boxing picks.
Good luck with your bets!