Analysis of the USA Basketball Roster for the Tokyo Olympics

The culmination of the NBA Finals brings good news to Team USA. Devin Booker, Khris Middleton, and Jrue Holiday are set to join forces with nine others who have already been competing in Las Vegas.
The goal for the Red, White, and Blue in Tokyo is simple – bring a fourth consecutive gold medal at the Summer Games back to the states.
Led by Gregg Popovich at the helm, the US basketball roster is brimming with talent. The Americans are massive favorites at all the top Olympic betting sites, but it does not mean we can't poke holes in the construction of the roster. Especially considered they've dropped games to Nigeria and Australia recently in Las Vegas.
Who's on the US Olympic Basketball Team
Bam Adebayo
Devin Booker
Kevin Durant
Jerami Grant
Draymond Green
Jrue Holiday
Keldon Johnson
Zach LaVine
Damian Lillard
JaVale McGee
Khris Middleton
Jayson Tatum
All-Stars and All-NBA players everywhere you look. On paper, this appears to be a rock-solid group. On the flip side, where's the size in the post? Where are the playmakers who can get others involved? More on that in a bit.
A big story last week was the announcement that Bradley Beal is out of the Olympics after entering the health and safety protocols at the United States' training camp.
Beal's absence (31.3 ppg this season) marks a big blow to the squad; the Wizards guard had started each of USA's first three games during exhibition play and was coming off his best performance (against Argentina).
Kevin Love decided to opt-out at the 11th hour, although Love's absence will hardly be felt given the current state of his game. Obligated to add two replacements, Jerry Colangelo went with Keldon Johnson and JaVale McGee. And apparently, he feels good about the situation.
"Our roster features players who are experienced in the international game, and this team has outstanding athleticism, versatility, and balance. We also believe we have excellent leadership which is a necessity in order to develop the needed chemistry."
All in all, there's more than enough here for the United States to firmly be positioned at the top of Olympic basketball power rankings for Tokyo.
Who Should Be on the US Olympic Basketball Team?
There's not a ton of experience on the US Olympic basketball roster. Kevin Durant was a member of the 2012 and 2016 Olympic teams while Draymond Green was part of the '16 team.
10 of the 12 players on the US Olympic basketball roster are making their debut at the Summer Games.
Lack of experience is just one of the issues. Just three players stand taller than 6'8" (McGee, Adebayo, Durant), and there are no playmakers to speak of.
Damian Lillard, Kevin Durant, Devin Booker, and Jayson Tatum are all fantastic scorers – but they all have something in common. They're guys who excel in one-on-one action.
Go back and study the tape from the opener against Nigeria and you will see exactly what I mean. We played iso ball and proceeded to shoot 41.3% from the floor. Team USA registered 17 turnovers and 7 assists – not exactly a recipe to win games at the international level.
In terms of who would have added a tremendous lift to the club, three names immediately come to mind.
Zion Williamson
Trae Young
Ja Morant
Zion's size and explosivity would be major assets to the club, and it's a crying shame that up-and-coming PGs Trae Young and Ja Morant aren't in Tokyo. Young's reaction to being snubbed garnered chuckles from fellow players, but here's what was a downright disgrace.
Morant wasn't event included as one of the 57 finalists for the USA roster back in March.
Nor was LaMelo Ball, another playmaking point guard who would have thrived in international competition.
Evaluating Our Performances During Exhibition Play
It certainly ended a lot better than it started. Our second tune-up game vs. Australia was canceled last Friday, although Greg Popovich and his men had four other games to start forming some cohesion.
Team USA Basketball – Exhibition Results in Las Vegas
Date
Opponent
Result
7/10
Nigeria
L, 87-90
7/12
Australia
L, 83-91
7/13
Argentina
W, 108-80
7/18
Spain
W, 83-76
After getting testy with the media early on, Coach Pop seemed as content as he has been following his team's latest victory over Spain.
"We're getting better with each passing day. Less is more. Reinventing the wheel is the worst thing you could do with this group."
Keldon Johnson looked sharp in his first game as an official member of the squad; the Spurs swingman poured in 18 points on 7-9 shooting and figures to be a key rotational player moving forward.
With everything pointing toward positive progression for the United States, let's not pretend that it's all "hunky-dory."
Last time out versus Spain, the Americans finished the night -13 on the glass and shot just 43.1% from the field. Which begs the question…
Will Team USA Win a Gold Medal in Tokyo?
Backing the United States to stand on the top of the podium means laying significant juice. No matter where you are betting on Olympic basketball online, you'll be coughing up at least -400 to capture USA winning the gold.
You're laying an unapproachable -7000 if you want to bet on the US winning Group A.
France has been a thorn in our sides, plus we barely beat Spain on a night that the Spaniards had an off-shooting night (38.3%) and turned it over an uncharacteristic 20 times.
Perhaps losing to Nigeria was a fluke, but rest assured that Australia wholeheartedly believes they'll be leaving Tokyo with the gold medal in hand.
In the end, my Olympic basketball prediction is that the United States wins the gold. That's in a vacuum. In real life where we're forced to lay -400, I think I'll take a pass.
For those interested in betting on Olympic sports taking place outside of the Saitama Super Arena, check out the blogs below.
September
Casino of the Month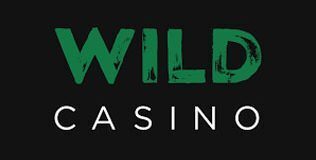 Welcome Bonus
250% up to $5,000