Hide Bonus Offers
| | | | | |
| --- | --- | --- | --- | --- |
| #1 | Bovada Sports | 50% Up To $250 | Visit Site | Bovada Sports |
| #2 | BetUS | 125% Up To $2,500 | Visit Site | BetUS |
| #3 | MyBookie | 100% Up To $1,000 | Visit Site | MyBookie |
| #4 | Everygame | 100% Up To $500 | Visit Site | Everygame |
| #5 | BetOnline Sports | 60% Up To $1,000 | Visit Site | BetOnline Sports |
Expert Analysis with Early Odds for Canelo Alvarez vs. Caleb Plant

On November 6, 2021, Canelo Alvarez aims to become the first undisputed super middleweight champion in history.
The consensus pound-for-pound #1 is looking to add Caleb Plant's IBF strap as the final piece of a jigsaw puzzle yet to be completed by any fighter in history.
An interesting piece of trivia for boxing nuts — the IBF was the first sanctioning body to create a division at 168-pounds.
Anyway, I'll be looking over the early odds for Canelo vs. Plant to see if it's worth betting on the fight this far out. As is usually the case whenever the Mexican competes, it's worth getting your wagers in well before fight night.
Canelo's odds have already shortened since markets opened, but is there still time to get in on some early value? I'll be digging at that for you today. I'll also be exploring the possibility of betting on Plant to beat Canelo, and if he's up to the task.
If you've come here to learn about how both boxers shape up ahead of this historic contest, stick around for a full breakdown of the strengths and weaknesses of Canelo and Plant.
Ready when you are.
Early Odds for Canelo vs. Plant
| | | | |
| --- | --- | --- | --- |
| Status | Current Odds | Opening Odds | Projected Closing Odds |
| Canelo Alvarez | -900 | -680 | -1200 |
| Caleb Plant | +550 | +420 | +700 |
I've added the opening odds for Canelo vs. Plant, as well as a projection of where they should be by the time the first bell rings.
If you're looking to bet on Canelo's odds to beat Plant, BetOnline has him at -900.
The Mexican opened at -680, with smart bettors jumping all over that early value. As mentioned above, it's always worth getting on Alvarez as soon as you can, given just how devastatingly good the Guadalajaran is inside the ropes.
Furthermore, Canelo's odds are often boosted by his superstar status in the world of boxing.
Expect the line for Canelo vs. Plant to move further into his favor as the weeks go by, with the wider betting public becoming more aware of the bout.
Most bets are, of course, assured to be placed on the reigning WBA (Super), WBC, WBO, and The Ring super middleweight king.
Recent developments, including concrete details for the time and date for Canelo vs. Plant, will have alerted even more prospective gamblers to the betting side of things. More on those in the next section.
Plant's odds to beat Canelo are +550 right now, having opened at +420 with online bookies.
The American is not expected to win this fight and will see his price rise the closer we get to the ring walks. If you are betting on the moneyline odds for Plant to win, I'd hold off until fight week. The likelihood of his price closing above +800 is slim, but there is a small chance that could happen.
As soon as Plant hits the +700 mark, I'd recommend getting your bets down. But the bottom line here is that it makes no sense to wager on "Sweethands" just yet.
Key Details for Canelo vs. Plant
Canelo vs. Plant Date: November 6, 2021
Billed As: On the Road to Undisputed
Venue: MGM Garden Arena, Las Vegas
Network Broadcaster: Showtime PPV
If you have questions about when the Canelo vs. Plant fight is, or where it is to be held, you can find basic information above.
The bout goes down in Vegas, with Showtime PPV broadcasting it.
At the time of writing, there is no word on how much the pay-per-view for Canelo vs. Plant will cost, although it's likely going to be north of the $69.99 that Alvarez vs. Saunders cost earlier this year.
The whole "historic thing" with the unified championship on the line is bound to add a little more to the price from Showtime's perspective.
But is this a bigger fight than Canelo-Saunders?
Tale of the Tape for Canelo vs. Plant
Before we get into a breakdown of Canelo and Plant, here's how the two match up on the night.
| | | |
| --- | --- | --- |
| Saul "Canelo" Alvarez | Tale of the Tape | Caleb "Sweethands" Plant |
| 31 | Age | 29 |
| Mexican | Nationality | USA |
| 59 | Total Fights | 21 |
| 56 | Victories | 21 |
| 1 | Losses | 0 |
| 38 | Knockouts | 12 |
| 2 | Draws | 0 |
| 5'9″ | Height | 6'1″ |
| 70.5″ | Reach | 74″ |
| Orthodox | Stance | Orthodox |
Looking over Canelo's boxing record is enough to make anyone shudder. Plant will still maintain that he is confident of beating the Mexican, however.
With that said, I wouldn't want to be in his shoes on November 6.
What's at Stake in Canelo's Next Fight?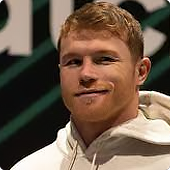 Weight: 168lbs
Titles on the Line: WBA (Super), WBC, WBO, The Ring
Record: 56-1-2 (38 KOs)
Last Five: W-W-W-W-W
What makes Canelo Alvarez special? Is it his incredible ring craft? Or his stunning array of achievements inside the ropes?
It's a combination of both, with a lot of extra cream on top.
The guy is, without doubt, the closest thing the world of boxing has to a bona fide legend that will be mentioned among the greats of the middleweight and super middleweight divisions. Thus, from a strictly boxing perspective, it's no surprise to see the early odds for Canelo to beat Plant so short.
These days, the 168-pound division is fairly weak, yet there were once at least two other genuine candidates to put it up to the champion.
One was Callum Smith.
Then unbeaten, the Scouser was seen as a serious threat to Canelo's ambitions at super middleweight. And while "Mundo" wasn't exactly given any advantages by Alvarez, he was completely outclassed in their fight in December.
Canelo then turned his attention to another unbeaten Brit that was regarded as a tough test at 168.
But Billy Joe Saunders, although putting up a good fight where he was leading on the cards, was ultimately forced to retire on his stool following a broken eye socket courtesy of an expertly-timed uppercut from the Mexican.
This time around, the 31-year-old is looking to make it win number 57 against an American who has yet to taste defeat.
Breaking Down Canelo's Style
Although Canelo bears many of the hallmarks of a traditional Mexican boxer, he is his own unique entity.
Following a sobering loss to defensive mastermind Floyd Mayweather in 2013, Eddy Reynoso and the youngster adopted a new approach to their game plan.
Many of the reckless and needless traits in his game were ironed out in favor of a more cerebral and scientific approach.
An emphasis on building bespoke strategies to counter an opponent's specific strengths and skillsets was introduced. All while improving on the raw talent that was evidently crucial to his overall development.
Canelo's Skillset and Key Strengths
Attack
Defense
Mental
Other
Jab
Movement
Ring IQ
Conditioning
Power
Positioning
Confidence
Chin
Shot Selection
Control of Distance
Discipline
Heart
Precision
Master of Range
Patience
Discipline
Speed
Slipping and Weaving
Resilience
Durability
Counter Punching
Footwork
Handling Pressure
Traps and Setups
A few of the strengths of the flame-haired destroyer that began to emerge in the years after the Mayweather fight were his defensive acumen; his patience and execution; as well as a sharp ring IQ.
Plant's odds to beat Canelo, with everything considered, are just about right. But don't expect them to stay under -1000 for long.
Considering what this guy brings to the party, it's hard to look past him in this one.
Can Caleb Plant Beat Canelo?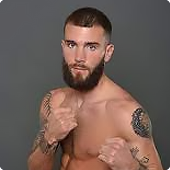 Weight: 168lbs
Titles on the Line: IBF
Record: 21-0 (12 KOs)
Last Five: W-W-W-W-W
While conscious not to drop a cliche here, anyone can beat anyone in this game.
But the conclusion of any real hypothesis when choosing your bets for Canelo vs. Plant should point you towards the Mexican. Therefore, to convince anyone that the American can involves producing a clear and rational assessment of how his skills translate to victory.
Caleb is facing a future Hall of Famer that has beaten some of the greatest fighters of his era. I mean, Canelo has only ever (officially) lost to one man — Floyd Mayweather.
Perhaps you're looking at Plant's odds to win and preparing to jump on anything that suggests he has more of a chance than they suggest. But it pays to be realistic.
A good boxing betting strategy works better than blind hope.
So, can Plant beat Canelo? He wouldn't be facing him on November 6 if not for the fact that he is a super middleweight champion. But he's going to need to bring a style and a conviction into the ropes that I don't believe he can muster up.
If you're planning to bet on Plant, the first thing I'd do is take a good, hard look at his resume.
Not everyone is going to be able to judge his record, given that many betting on the fight will be of the more casual persuasion. But I can tell you, right now, that it's not good.
I mean, every single one of the fighters that he has beaten would have been annihilated by the Mexican. While Plant claims that no one can beat him at super middleweight, he's pretty much fought no elites.
Caleb Plant's biggest wins came against a 36-year-old in Caleb Truax and Germany's widely unknown Vincent Feigenbutz.
Yup.
Plant's Strengths and Weaknesses
Here is a basic breakdown of the strengths and weaknesses of Caleb Plant.
| | |
| --- | --- |
| Strengths | Weaknesses |
| Defense | Lack of Power |
| Movement | Poor Positioning |
| Speed | No X-Factors |
| Precision | Untested Against Quality Opposition |
At least, this is what I can tell you about the Plant we have seen to date. It's hard to assess just how good the guy is considering that he has never fought any top guys.
This is a major reason why early odds for Canelo vs. Plant will be vacuumed up like free beers at a bachelor party. In fact, it's probably the most important reason there is.
We know Canelo has what it takes to beat the best in the business, across numerous divisions. Plant hasn't even been in there with the best in his own weight class.
A baptism of fire awaits the American on November 6.
Although I won't be making my prediction for the fight yet, it looks as though he's going to need a miraculous performance to get the win.
Betting on Canelo vs. Plant
A damning verdict on Caleb Plant's skills? Or a realistic assessment of just how good Canelo is?
Whatever way you look at things, it's hard to argue against the facts here. We have arguably the best fighter on planet earth up against an unproven talent in what is a milestone bout for the better man.
If you're looking to bet on Canelo to beat Plant, feel free to get on the odds right now.
If for some reason you favor Plant, hold off until the price swells out a little more. Which, I can tell you for certain, that it will.
I'll be providing a full betting preview with predictions and top betting picks for Canelo vs. Plant closer to the fight. You can find that piece in our recommended boxing bets section, along with tips for other fights.
For more insight, analysis, and gambling content for the "sweet science," head on over to our boxing blog.