Hide Bonus Offers
| | | | | |
| --- | --- | --- | --- | --- |
| #1 | Bovada Sports | 50% Up To $250 | Visit Site | Bovada Sports |
| #2 | BetUS | 125% Up To $2,500 | Visit Site | BetUS |
| #3 | MyBookie | 100% Up To $1,000 | Visit Site | MyBookie |
| #4 | Everygame | 100% Up To $500 | Visit Site | Everygame |
| #5 | BetOnline Sports | 60% Up To $1,000 | Visit Site | BetOnline Sports |
An Early Look at 2018 NFL Player Salaries at DraftKings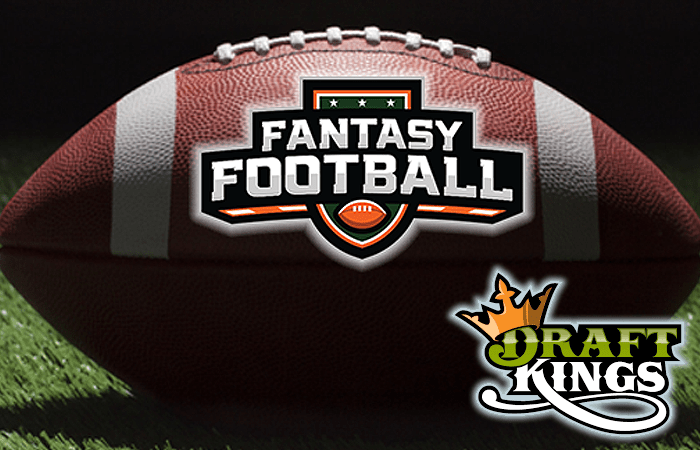 You know football is truly back when DraftKings pushes out their week-one daily fantasy football player salaries.
That's happened already for the 2018 NFL season, which officially gives NFL DFS gamers a month to prepare for that first week of fantasy action.
As exciting as it is, it's still important to understand that we are incredibly early in the process.
There are some training camp battles to be sorted out, some injuries are sure to shake the league up to some degree, and it's still tough to gauge just how good some defenses will be.
I mean, the Super Bowl 53 odds will probably change 20 times before now and the start of the regular season.
The first week of daily fantasy football as a whole is more about learning than profiting, but I think you can still assess value when it's staring you in the face.
With that, let's take a look at DraftKings' week-one NFL DFS salaries to gauge some of the best and worst values to get 2018 going.
Quarterback Best Value: Sam Bradford – Arizona Cardinals ($5.3k)
Due to running backs and wide receivers providing the most high-level value in daily fantasy football, nailing that elite quarterback sleeper is a pretty big deal.
Starting with Andrew Luck and working your way down the line, there are a lot of cheap NFL DFS passers that could free up salary cap space and pay off in week one.
My favorite might be Sam Bradford. Assuming the veteran passer doesn't get hurt before the season starts, he's a threat to return immense value while leading an underrated offense featuring David Johnson and Larry Fitzgerald.
Bradford excels in the pocket, and for the lone game he was healthy in 2017, he looked awesome en route to 28 DK points.
Blessed with a respectable supporting cast and facing a middling Redskins pass defense at home, I love the value here with Bradford.
Quarterback Worst Value: Ben Roethlisberger – Pittsburgh Steelers ($6.6k)
I don't know what it is about Big Ben, but he tends to be atrocious on the road.
In 2017 alone, he tore defenses up at home to the tune of 25.2 DraftKings points, but he averaged just 15 when he left his home stadium.
That's, um, not good.
Roethlisberger still has a stacked offense, and he's facing the Cleveland Browns in week one, but there is admittedly a lot going against him.
Offensive coordinator Todd Haley left town, the Steelers traded away deep threat Martavis Bryant, and stud running back Le'Veon Bell has a contract situation he and the team are working through.
All of that clouds Big Ben's daily fantasy upside, while his road history makes his prospects even murkier.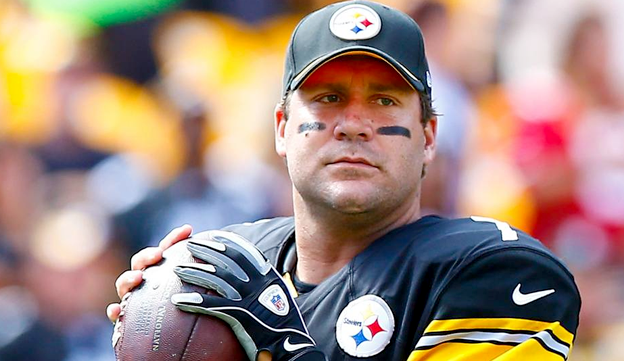 Throw in the fact that Cleveland improved during the offseason, and a matchup that appears to be amazing might turn Roethlisberger into an over-priced sad sack.
Running Back Best Value: Carlos Hyde – Cleveland Browns ($4.5k)
I'm in no way saying that Carlos Hyde is my favorite running back going into week-one daily fantasy football contests. It's arguable there isn't a better value at the position, however.
Hyde was pretty good on a bad 49ers team the past two years, ranking inside the top 15 running backs both in 2016 and 2017.
The fact that he put up some solid numbers on a bad team isn't overly impressive, but he's a punishing runner with nice one-cut ability. He's better than people think, and the Browns brought the Buckeyes alumni in to round out a hopefully improved offense.
Cleveland wants to run the ball, and right now, Hyde is their best shot at doing that. He'll face competition from talented rookie Nick Chubb and scat-back Duke Johnson, but probably not right away.
From a talent, role, and price perspective, Hyde looks like a fantastic option in week one. He might even have some upside, too, seeing as the Browns are at home and get a Steelers defense that ranked just 23rd against fantasy running backs in 2017.
Ryan Shazier is no longer around to roam the middle of the field for this defense, so until they prove they have an answer for his horrific injury, I don't mind targeting them.
The best part? Hyde might be contrarian to get 2018 going, as few will feel great about using Browns offensive players in a game they should lose.
Running Back Worst Value: Le'Veon Bell – Pittsburgh Steelers ($9.4k)
I'm never going to tell you that playing someone as talented as Le'Veon Bell is a bad idea. He's one of the nastiest running backs in the NFL, and due to disrespect during contract negotiations, he may play 2018 with a massive chip on his shoulder.
In week one, he could also be used quite a bit against a Browns team he's made a living flat-out destroying over the years.
The problem, of course, is that Bell is tough to trust as long as his contract problem exists. Beyond that, he's also insanely expensive.
I see value in pivoting to David Johnson on DraftKings, while guys like Ezekiel Elliott and Kareem Hunt are around $2k cheaper. That gap is insane to me.
Sure, Bell could wreck the Browns. He also might not, and there are several cheaper options that could be just as good, if not better.
Wide Receiver Best Value: DeVante Parker – Miami Dolphins ($5.3k)
Parker is far from the only wide receiver value going into week one at DraftKings. He's one of my favorites, though, as he's extremely talented and has been hyped up for a breakout year basically every season of his NFL career.
I think there's a decent chance he finally busts out in 2018, and against a Tennessee Titans pass defense that finished just 21st against wide receivers last year, I think he can pop off in week one.
Parker has the size, athleticism, and ball skills to be a terror, and not only does he have a solid matchup ahead of him, but he'll also have quarterback Ryan Tannehill back under center.
His role should be unquestioned to start the season, too. Jarvis Landry is in Cleveland now, and with him go up to 112 receptions with him.
A lot of the targets that went Landry's way should be handed to Parker, who by all accounts has way more upside. It's anyone's guess if it translates to the pros this year or if he erupts in week one, but at this low price, it's a gamble I don't mind taking.
Wide Receiver Worst Value: Odell Beckham Jr. – New York Giants ($7k)
This is another elite talent that I'm not necessarily "down" on in 2018, but in week one, I'm certainly not going out of my way to roster.
Beckham is a stud, but he's another guy that has a weird contract situation, and it doesn't help that he'll face Jalen Ramsey and a stacked Jaguars defense to get 2018 going.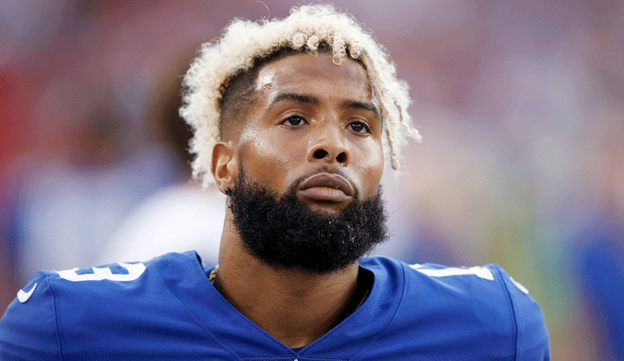 Ramsey himself is quite the formidable shutdown corner, but the Jaguars also ranked tops against fantasy wide receivers in 2017. I highly doubt that's going to change in 2018, so I don't see a whole lot of incentive in paying for Beckham in this matchup.
That also could make Beckham pretty contrarian, but I personally will look to differentiate my NFL DFS lineup in other ways in week one.
Tight End Best Value: Jordan Reed – Washington Redskins ($4k)
Rob Gronkowski is the top tight end most weeks in daily fantasy football, but that doesn't mean he's always the guy to pick. Price certainly cuts down his appeal at times, and that's probably the case in week one as well.
Reed seems to always be battling an injury issue, but he is tentatively expected to be ready to rock come week one. That could make him rather interesting when he battles the Arizona Cardinals.
This is all about price for me. Reed is almost $3k cheaper than The Gronk to start the new season, and even though his matchup isn't sublime, I don't think it's unbeatable.
The arrival of the tight end-friendly Alex Smith should be a boon for Reed, especially since Smith has helped phenoms like Travis Kelce and Vernon Davis churn out elite seasons in the past.
Does Smith help Reed go nuts immediately in week one? I can't know, but for this absurdly low price tag, I'm more than willing to find out.
Tight End Worst Value: Travis Kelce – Kansas City Chiefs ($6.4k)
On the flip-side, Smith's old teammate may not be the elite option many will see him as in week one. There obviously could be a learning curve with Patrick Mahomes taking over under center, while Kelce isn't exactly cheap at $6.4k on DraftKings.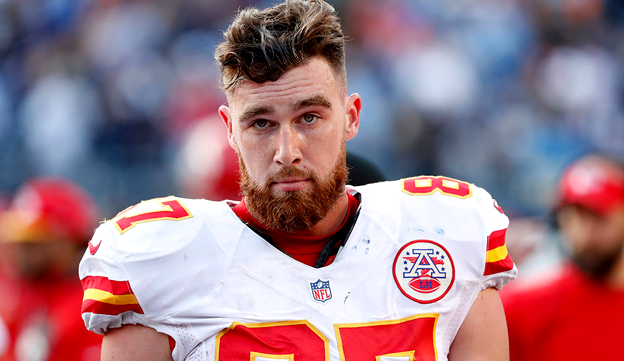 If I'm paying up that much at tight end, I don't see much reason to not just land Gronkowski. And again, dropping down to Reed saves $2.4k by comparison, and there is a slew of other viable sleeper tight ends that save a ton of cash.
Tight end is always a great spot to save, but Kelce could have a few things working against him. His connection with Mahomes could be one, but it has to be stated that his matchup isn't ideal.
The Chargers were very good defensively in 2017 and were especially tough (3rd) on opposing tight ends. Kelce wasn't exactly immune to that, struggling to top even 10 fantasy points in either matchup (held to 1.1 fantasy points in week three!).
I just don't see the upside in this matchup, which also happens to be on the road. I could be wrong, but in week one, I prefer to save money at tight end, rather than over-pay at the position.
Defense Best Value: New England Patriots ($2.4k)
The one thing I love about playing daily fantasy football at DraftKings is that you don't need to roster a kicker. You do need to put a defense in your lineup, though, and if I have to, I'm going Patriots or bust in week one.
I know New England was awful last year defensively, and everyone is assuming the Houston Texans will blow up, but this is still a Bill Belichick-led defense we're talking about.
The Pats got better as the season wore on, and they improved their roster during the offseason as well. They look at lot tougher up front and continue to have the talent and coaching to get the job done.
I know the Texans can be dangerous, but I think Belichick will have a better answer for Deshaun Watson and this Houston offense in 2018. At this dirt-cheap price tag, the risk is pretty minimal, too.
Defense Worst Value: Pittsburgh Steelers ($3.4k)
Maybe it's just my own personal issue, but I really don't love spending top dollar on a team defense.
All too often, the fantasy experts get the matchup wrong, or Vegas doesn't back the right team, and suddenly that rock-solid defense is trash, and you have negative points.
Whatever the case, I do not love the price for the Steelers in week one. All bets tend to be off for divisional football contests, while Pittsburgh is facing a much-improved Browns roster.
Cleveland got better across the board, so I don't see this as the amazing matchup DraftKings is pricing it out to be.
The Steelers dropped off considerably after losing star inside linebacker Ryan Shazier as well, so it's tough to know if they'll be better or even worse in 2018.
For now, I'm betting the Steelers won't be elite and that Cleveland could put up a better fight than expected at home.
In fact, I don't even think it'd be all that crazy to bet on the Browns staging a crazy week-one upset to get a win immediately after notching zero in 2017.
Okay, maybe that's a bit rich. Regardless, I won't be using the Steelers defense at this price.
Summary
Overall, the point here is that there is a lot of time between now and the start of the first week of daily fantasy football. However, there already exists a lot of bloated salaries and even more interesting NFL DFS sleepers you should keep on your radar.
A lot can change between now and week one, but the prices won't. Use that to your advantage as it makes sense, and hopefully, some of the advice seen here can lift you to a win.
Either way, I wish you luck as you research for the start of the new year!