America's Got Talent – Top Threats to Win Season 15

Season 15 of America's Got Talent is moving full speed ahead, as we are through five episodes of auditions, with two remaining. The auditions period of the show wraps up on July 7th, and from there, we start seeing which top contenders are for real.
Fans of entertainment betting should have a pretty good idea as to which acts can win already, of course. There has been a slew of impressive contenders, but this year's music act genre is ridiculously loaded.
It's a big reason why a music act is expected to win AGT this season.
I last offered my America's Got Talent 2020 predictions on June 6th when I pegged Golden Buzzer winner Roberta Battaglia as my new favorite to win. Since then, only more acts have proven to be deserving of that title — not to mention two more Golden Buzzer winners.
So, is Battaglia still the main threat to win America's Got Talent season 15? Is she even still among the top favorites to begin with? Refresh your America's Got Talent betting interest with a look at the top favorites to win America's Got Talent 2020.
Roberta Battaglia
Let's start with Battaglia, who came onto the stage visibly nervous but overcame a little stage fright to nail a cover of "Shallow." The 10-year-old sang beyond her years, as she truly sounded like Lady Gaga for portions of her audition.
Extremely sweet and blessed with exceptional control and range, Battaglia can only get better. The best part? She's an instant threat to go far thanks to being in the live shows with a Golden Buzzer from Sofia Vergara.
Thanks to the Golden Buzzer, her amazing voice, and a solid backstory, Battaglia understandably opens the America's Got Talent 2020 favorites list.
Florian Sainvet
Sainvet was one of my top acts to bet on regarding non-music acts that can win season 15 of America's Got Talent, and he's one of the few magicians I'm enamored with thus far.
Sainvet manipulated discs throughout his act, keeping the audience guessing, while never giving any insight as to how he was doing his illusion. He may have to up the production value, but the talent and showmanship make him a good bet to go far in this competition.
W.A.F.F.L.E. Crew
Simon Cowell's Golden Buzzer recipient, this versatile dance crew wowed in their audition with a litany of difficult moves, excellent choreography, and a heartfelt backstory.
This is one act that probably needs to spice things up to really go the distance, but W.A.F.F.L.E. Crew has substance, is to the live rounds, and will be an act people will vote for.
Annie Jones
The music genre is crazy loaded for season 15, and Annie Jones is evidence of that. She perhaps has more control and a better tone than Roberta Battaglia, while she offers superior energy and far better stage presence.
Jones crushed her take on "Dance Monkey," as she even exhibited some nice dance moves and a lot of personality. It's all about her tone and energy, though, both of which could make her a dangerous singer in this contest.
Luca Di Stefano
It feels so likely that a music act will win this season due to so many viable singers. Di Stefano helped cement that, as he came out of nowhere with a Barry White song and crushed it.
His take on "Let's Get it On" was borderline flawless, but it's really his strong voice that is so shocking. An unassuming personality with an unbelievable voice, Di Stefano is a strong bet to go far if he can take a slightly gimmicky audition a bit further.
Cristina Rae
Music acts rule the day in season 15 of America's Got Talent, and Rae may be the new singer to beat. The exceptional vocalist has an emotional backstory, but she proved herself with a solid tone and amazing power.
Rae has the power, range, and emotion to make serious waves this season. She'll have a head start thanks to Heidi Klum handing her one of four Golden Buzzers, too.
Brett Loudermilk
A natural entertainer, Brett Loudermilk shocked and awed with his insane sword swallower act. He owned the stage in his audition, which even included the judges pulling swords out of his mouth.
Dangerous, entertaining, and even humorous, this act has serious potential, both because Loudermilk makes it seem easy and also because he keeps the audience hooked the entire time.
Loudermilk is a ton of fun, and his ability to mesh the danger with human and audience involvement makes this an act to follow.
Noah Epps
When you look at dance acts capable of going the distance, you look for amazing moves, consistency, and anything that drops the jaw.
Epps had it all in his audition, as he pulled off moves we've never seen before, and even added a Pinocchio-esque theme to his act.
Already gracing the stage with artistry and innovative moves at 11 years old, he's one of the few dance acts that really has a shot to make noise this season.
Resound
This exceptional singing trio couldn't have picked a better song for our current climate, as they smashed their AGT audition with "What the World Needs Now."
Simon Cowell noted the fantastic arrangements, while the harmonies were also sublime. But more important, each one of these singers was unique individually and flawless together.
Cowell also suggested Resound will need to get creative to separate themselves from the pack, but this was a beautiful audition that has this act offering both substance and promise.
Winston
Magic acts don't usually win America's Got Talent, but season 15 is going to challenge that. One reason why is Winston's incredible audition, which centered on projections, saw him manipulate cards, and create an ongoing illusion.
Winston's sleight of hand is at an elite level here, so much so that I'd have him edge out fellow magician Florian Sainvet.
I am still high on both, but Winston's youth, artistry, and the ability to tell a story while keeping you entertained may well give him the edge and make him the magician to beat in this competition.
The Spyros Bros
We can't forget about The Spyros Bros, who have already been successful with talent competition wins in the Philippines. Their Diablo act doesn't look like much at first, but the level of difficulty is rather apparent pretty quickly.
Cam The Spyros Bros go all the way, though? It depends how crazy they get with their act. Going dark or adding elements of danger like blades or fire could really take things up a notch.
Daneliya Tuleshova
It's a bit odd that the best music acts are so young this season, but Tuleshova continued the trend with her powerful take on "Tears of Gold." Her opening was a bit pedestrian, but her tone and power took over the rest of the audition.
Like most of the young performers, it's about impressing at such a young age, and the audience wondering where they can take it from here. Tuleshova has had success in past competitions and may have the experience edge to go far.
Feng E
It's pretty special for a ukulelist to captivate audiences without even singing, but Feng E accomplished that with a brilliant audition.
The 12-year-old absolutely went into full shred mode during his audition, displaying exceptional talent on the ukulele. Where he goes from here will be worth tracking, but mastering a ukulele to this degree makes him a unique act to cheer for.
Who Will Win America's Got Talent Season 15?
There is a fine line between listing a bunch of fun acts and assessing legit AGT contenders. The options above have the talent to win and made a fantastic first impression.
The crazy part? There are more auditions to come, and it was awfully tough to cut out some other deserving acts. The question will be which acts I've kicked to the curb end up coming back and impressing in the next round.
Nolan Neil, the Bello Sisters, Vincent Marcus, and a few others could possibly do that.
We can't deal in hypotheticals too much when it comes to betting on AGT, of course. For now, these look like the best, most talented acts capable of winning this season.
Based off of this breakdown, as well as recent odds suggesting a music act will win this year (-300), it makes sense to go that way at the top America's Got Talent betting websites.
I'll refrain from crowning Roberta Battaglia, Cristina Rae, or anyone else at this point, just because I'd love to see artist-specific props and betting odds before doing so again. Even so, a music act feels like a very safe bet, once the top betting sites allow you to wager on AGT.
AUGUST
Casino of the Month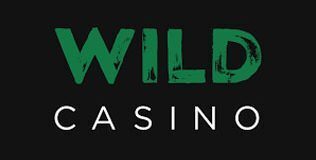 Welcome Bonus
250% up to $5,000
Read Review
Visit Site