Top 10 Predictions for America's Got Talent Season 17

The finale for America's Got Talent Season 17 is just around the corner, so it's time to make our 2022 AGT predictions for who makes the final top 10 spots. We've made it through auditions, which is the fun part for most, but now is when the real talent begins to shine.
A contestant might have an incredible display of skill, but it might not have that shocking "wow" factor the second time around. Therefore, it's vital to have contestants who can do more than one performance and still amaze the viewers.
We have a handful of contestants who have already received the Golden Buzzer, advancing them to the quarterfinals. There is still an additional step they have to take to make it to the top 10, but they still have an enormous upper hand over their competition.
Let's get right into our 2022 AGT top 10 predictions for who we think has the best chance of making it to the finals.
Justin Rupple
The first contestant on our 2022 AGT predictions to make the top 10 is a bit unique. Most of our finalist predictions will be singers, but Justin Rupple is not one of them. Instead, he makes voice impressions.
Voice impressionists can be interesting, but most are usually a one-time deal. I would argue that Justin's performance stood out from other impressionists, giving him a decent chance to make the finals.
As you can see, Justin demonstrates how he makes his impressions by giving us tips on how to do them ourselves. In addition to having great impersonations, he's a very likable performer who keeps your interest.
I must say that Seth Rogen's laugh is not an impersonation that I often hear, but Justin was spot on. Seth Rogen has one of the funniest laughs ever, so hearing it in this skit was great.
Although I think Justin might not be the best bet to win the entire season, I do think he's an underrated contestant to make the finals.
When making America's Got Talent 17 predictions, you must throw in a few unique, non-singing performers to keep the show honest.
In the last few seasons of AGT, two magicians, a ventriloquist and a poet have won the entire season. I think Rupple is a contestant like one of those who could at least make it to the finals.
Drake Milligan
The first singer on the list of our 2022 America's Got Talent top 10 predictions is going to be Drake Milligan. Drake is the kind of performer who you already think is famous. His voice is incredible and perfectly suited for country music.
Even though a contestant like Justin can be very entertaining, singers will have the edge in our America's Got Talent 17 predictions. This is because unique acts are hard to repeat after you've already seen them, while singing can be done in many different ways.
You can see the influence of Elvis in his style and singing, and there's nothing wrong with that. Being "like Elvis" is quite the compliment as he was one of the most popular stars in history. Drake would be a star if he could have a smidgen of a career like Elvis.
The Elvis movie also scored an incredible 94% audience score on Rotten Tomatoes, which proves that people still love the King of Rock. So maybe that boosts Drake's chances of becoming a music star.
Stage presence is another thing that contestants can do to stand out. Drake wasn't afraid to show off some of his moves, which impressed the ladies in the audience as Elvis did.
If Drake is someone you want to be your America's Got Talent winner prediction for this season, but you aren't sure how to do that, check out our 2022 AGT betting guide for help.
Mia Morris
How about we combine singing and uniqueness for our next 2022 AGT top 10 predictions. Mia Morris is a junior in high school and killed her performance before it even began. She was cracking up the judges with her hatred of school, which translates to a lot of confidence on stage.
Her act is singing and songwriting, but she's a "multi-instrumentalist," meaning she plays many different instruments to create a song using a loop pedal. Essentially, she's a one-woman band, which fits her style completely.
Before she even starts playing her music, Howie can't help himself with excitement and says, "I cannot wait to hear what you do."
Not only is Mia able to play multiple instruments, but she's also able to create a great song with everything. Who needs other people in your band when you can do everything yourself?
Howie obviously loves it, and so do the other judges. She's a performer you would want to see again, which is why I think she makes for a great America's Got Talent Season 17 prediction to be in the top 10.
Although I think acts like this could be entertaining to watch, I'm not sure if she makes the best prediction for who will win America's Got Talent Season 17. I think her act dies out with the judges after seeing it more than once, giving another contestant a better chance of winning.
She's still incredibly talented and should be good enough to make the finals.
Avery Dixon
Avery Dixon has a heartbreaking story about being bullied growing up, which makes his performance even more meaningful. Overcoming a tough childhood is not easy for most, but for Avery to go out on the biggest stage in the world and shine is an inspiring feat.
He plays the saxophone and is fantastic at it. Like singing, Avery can reach an incredible range with his instrument.
Avery's performance was terrific and even prompted Terry Crews into spending his golden buzzer on him. It's an incredibly touching and emotional moment that Avery will remember for the rest of his life.
It's incredible to think about how Avery's bullies would feel after seeing what they did to him and how wonderful he turned out to be. You can't root against Avery, as he and his saxophone will be music to anyone's ears.
Chapel Hart
There are a lot of different contestants up for who will win America's Got Talent 2022. One of the top ones, in my opinion, is Chapel Hart, the family singing trio from Mississippi. Two sisters and their cousin had one of the best auditions of this season by singing their original song.
Their song was inspired by the Dolly Parton classic, Jolene. They said that even though it's an amazing song, they shouldn't be fighting over the same man today. Hence the song name, "You Can Have Him, Jolene."
How many contestants can make Simon say, "I needed you today." To impress one of the coldest judges in show history so much is certainly saying something.
Danica may be the biggest diva of the group, but her voice is the biggest thing that stands out about their band. The other girls do a great job of being support singers and dancers, but Danica is the star of the show.
Together they can make for one of the most iconic bands in country music history. They earned a golden buzzer from the entire group and should be on their way to stardom.
NFL Players Choir
It's going to be hard to beat out Chapel Hart, but we still have the rest of our top 10 2022 AGT predictions to make. Our next contestant is a joy to watch, and they also do good for their communities.
This choir consists of ex-NFL players whose talents are already remarkable. These guys can play the most demanding American sport while being able to sing beautifully at the same time.
The group shares that inner child in themselves that still wants to be the star singing on the big stage. They got their chance in this season of AGT and did not disappoint.
Not only do they sound amazing together, but they also support St. Jude and the American Cancer Society. You can't help but love this group of guys together and the energy they exude. They have a remarkable, heartwarming story, so it's good to see them get this recognition.
Simon suggests singing without the music, highlighting their soulful sound even more. You could even say that their stage presence was outstanding with their dance moves while also being able to exchange the main singer between multiple different ones.
In the end, these guys might be able to sing themselves to a Super Bowl. If the NFL Players Choir has you ready for football season, check out the top online gambling apps for your betting needs this year.
Sara James
Next up on our 2022 America's Got Talent top 10 predictions is Sara James. Sara is someone who I think is going to be a big star before we know it. She has an incredible singing voice with a great range as well.
Shockingly, she's only 13 years old, but she sounds like someone with an established singing career. Her performance was unbelievable, singing Billie Eilish's "Lovely."
Sara's performance is jaw-dropping and needs no sad background story to uplift it. Some contestants get extra bonus points for overcoming formidable obstacles in their lives. Still, Sara is so talented that she doesn't need a story to be a potential winner of this season.
We talked about how making Simon say, "I needed you today," is quite the feat, but what about getting the golden buzzer from him? It's safe to say her performance puts her up as one of the best contestants this season.
If you think Sara is the best out of any other AGT 2022 winner predictions, consider choosing her on the best entertainment betting sites. You might not know that you can bet on your America's Got Talent Season 17 predictions, but these sites allow you to do that.
Wyn Starks
Wyn Starks is a contestant who I think makes for one of the strongest 2022 America's Got Talent predictions to make the top 10. He has an incredible voice that allows him to reach impressive heights. You also have to give props to him for performing his original song.
Wyn lost his twin brother and also lost his job due to COVID-19. It's unfortunate to think about all he went through when his voice is better than many other famous singers today.
The best thing about AGT is that it gives people like Wyn a platform and the opportunity to become a star. His lyrics are also exceptional, which makes his entire performance beyond emotional.
He did not receive a golden buzzer, but that was primarily due to everyone already giving theirs this season. Wyn would have earned a golden buzzer, but I think he's talented enough to win this season without one.
Lily Meola
Unfortunately, Lily Meola lost out on a record deal because she became her mother's caretaker during her fight with cancer. She has talent, and we could have already seen her as a superstar singer if the deal went through.
However, she sees it as a good thing, taking the time to redo her original song, "Daydream." Her music is written beautifully, and you can tell she's put her heart and soul into it.
You can tell that singing comes naturally to her throughout the first half of her song. After that, she kicks it up a notch and brings the crowd to their feet. Simon also points out that since her deal never came to fruition, she's yet to "test the waters."
It's safe to say that she's more than capable of being a star in the music industry. Heidi Klum gives Lily the golden buzzer, earning her a trip to the quarterfinals.
That gives her a stronger chance to go all the way and be one of the best of our 2022 America's Got Talent top 10 predictions.
Mike E. Winfield
Alright, enough of the singers already. Mike E. Winfield is not a singer but a comedian and could be a great 2022 AGT top 10 prediction. He was hilarious right from the start, making jokes even when answering the judges' simple questions.
Sofia Vergara is the judge asking the usual questions about who they are and their age, to which Mike responds, "I like 20s to like 30s and stuff." You could already tell that his act was going to be funny.
He mentions that his first performance on stage wasn't his best, freezing when his moment came. You start to think he's going to freeze for a split second before his act begins, but then he says, "I like older moms," which I found hilarious.
It's also apparent he's an experienced comedian in his act, which many comedians struggle with in this show. Comedians need tons of confidence, making their act much more enjoyable to watch.
I think Mike's performance was phenomenal, and he should be one of the best non-singers in our 2022 America's Got Talent predictions.
Advice for Betting on America's Got Talent in 2022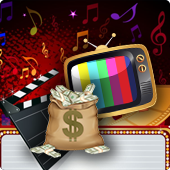 As for my own America's Got Talent winner prediction for this season, I like several of these talented performers. However, picking just one is hard when so many are on the board. I could also miss out on some performers who make the final 10 instead of my predicted list.
My top three options are Sara James, Wyn Starks, and Lily Meola.
You'd think singers would have been able to win the contest a reasonable amount, but they are actually on a bit of a dry spell. Kodi Lee won in Season 14, while Grace VanderWaal won in Season 11.
The next singer to win before Kodi and Grace were back in Season 6 (Landau Eugene Murphy Jr.). I feel like this year has an absurd amount of incredible voices, making it hard for me to imagine a non-singer winning it all.
My final predictions for 2022 America's Got Talent will be Sara James taking home the win while Lily Meola and Wyn Starks finish right behind her.
That will wrap up our 2022 AGT predictions for the top 10. Check out the best America's Got Talent betting sites if you hope to bet on this AGT season.
AUGUST
Casino of the Month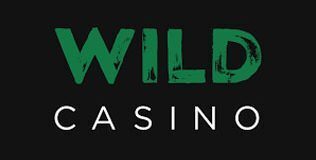 Welcome Bonus
250% up to $5,000
Read Review
Visit Site