Hide Bonus Offers
| | | | | |
| --- | --- | --- | --- | --- |
| #1 | Bovada Sports | 50% Up To $250 | Visit Site | Bovada Sports |
| #2 | BetUS | 125% Up To $2,500 | Visit Site | BetUS |
| #3 | MyBookie | 100% Up To $1,000 | Visit Site | MyBookie |
| #4 | Everygame | 100% Up To $500 | Visit Site | Everygame |
| #5 | BetOnline Sports | 60% Up To $1,000 | Visit Site | BetOnline Sports |
America's Got Talent 2016: Odds and Predictions For Wednesday's Finale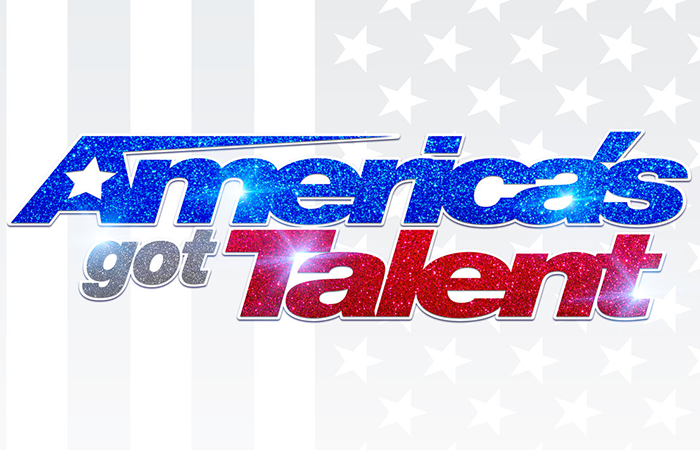 America's Got Talent has taken us on a thrilling ride in 2016, but ultimately the Wednesday night finale has arrived with the top 10 acts that deserve to have a shot at the $1 million top prize.
All 10 acts belong in the America's Got Talent finale, but only a handful are true candidates to take home first place. Let's run through all 10 acts and see if their America's Got Talent odds look good going into tonight's finale:
No Chance
Tape Face (28/1)
This dude is weird and funny and, well, weird. He's unique, which is the main driving force behind him lasting this long and he's kind of a modern day Mr. Bean or Charlie Chaplin.
The main draw with Tape Face is you never know what to expect and while nothing he does is truly amazing, he makes you laugh and his creativity is often at the very worst interesting.
His latest performance was nothing if not different, but overall he's been a tad underwhelming and shouldn't be seriously considered to win:
Sal Valentinetti (50/1)
This is probably one of the better feel good stories of America's Got Talent Season 11, as this is just a regular guy who delivers pizza and doesn't seem to take himself too seriously.
Sal is likeable and you want to pull for him, but on top of his inviting personality he's also one heck of a singer. His relaxed approach and unique spin on popular songs is tough to grasp for many, however, while his effortless Michael Buble/Frank Sinatra voice comes off as almost too easy.
He's good and he'd actually make good sense as a Vegas act. However, he's not up to par with the other top singing talent in this top-10.
Linkin Bridge (66/1)
There is not taking away from Linkin Bridge's talent as a four-man singing group, nor the bond or emotion between the men. That being said, Linkin Bridge is powered by two great singers and two that are more mediocre and as a whole they just don't hold a candle to the rest of the top singing talent in this top-10.
They were actually pretty powerful with their latest – a rendition of Wiz Khalifa's "See You Again" but they just haven't wowed enough to take first place.
Viktor Kee (100/1)
Kee has made juggling into a true art form, as he's displayed elite showmanship and kept your eyes glued to every one of his America's Got Talent performances.
There is only so much you can do with a juggling act, of course, and Kee has arguably failed to truly push the envelope as the field has gotten tougher to beat.
That being said, there is no denying Kee's finale performance, which was without a doubt his most complete. He does a terrific job telling a story and keeping you engaged and if there is a "no chance" act in this group that feels Vegas-y, this is it.
Sofie Dossi (100/1)
This is the toughest out, as Dossi is impressive for a variety of reasons. She brings an artistic approach to her performances, she is an exceptional contortionist and her arrow skills have always been impressive.
She certainly gave us all a lot to think about with a breathtaking final performance:
She left the bow and arrow behind for this one, but definitely increased the difficulty (and danger) level. The main knock on her show is it is hard to add much more to it, but it's rare you get bored with any of her performances. Still, as good as he was, her act isn't quite good enough to crack our top-5 contender spots.
Top Contenders
The Clairvoyants (12/1)
We've only really ruled out five of the top 10 America's Got Talent acts, which really keeps the door wide open for five really amazing acts to win it all.
Of the five, though, The Clairvoyants feel like the least likely to pull it off. On the surface a lot of their tricks – displayed as true magic – are impressive to the point where you're always wondering "how did they do that?" but nothing they've done has ever made you say, "they're for sure winning".
They're good, but they're not the best. In fact, they're not even the best magic act.
Laura Bretan (50/1)
Laura Bretan is amazing. There's no getting around it. It's not an opinion; it's a fact. The 11-year old Opera singer has a ridiculously powerful voice and has nailed every piece she's attempted on the show.
The problem here is people find it difficult to do two things: wrap their mind around what she's doing at such a young age and be able to appreciate it for what it is.
Not everyone likes Opera shows or music and they also usually don't know what she's singing about. I doubt America is going to give her the respect she deserves, but from a talent and difficulty level, she absolutely should be in the mix to win America's Got Talent. It won't happen, but we wouldn't be totally floored if it somehow did.
Jon Dorenbos (16/1)
Jon Dorenbos is awesome. He's not the only magic act remaining in America's Got Talent's top-10, but he's easily the best.
The NFL player turned magician has been turning heads all season with his wit, underrated showmanship and "how did he do it?" tricks.
He did it again in his final performance, which also included a very inspirational message:
It's arguable that Dorenbos didn't really elevate his game for his final performance, but in a sense he totally did. That fine line is something votes will have to consider when they submit their votes for the 2016 America's Got Talent winner.
Grace VanderWaal (5/6)
This 12-year old singer/songwriter got the Gold Buzzer early on in the audition process and everyone seemed to forget how awesome she was. Then came the live shows, and she slayed every performance.
Her most recent performance only brought things to another level, leading Howie Mandel to say she "has to win". It's hard to argue Mandel's point, either, considering VanderWaal is years ahead of the game and has been crushing the competition with original songs.
The fact that she can write and play her own music is astonishing at 12 years of age, but add the ridiculous talent via her voice – which boasts a breathy tone, fluidity and range – and we truly have a star on our hands. Even if VanderWaal for some reason isn't the America's Got Talent winner on Wednesday, there is no doubt we have a star in our sights.
Brian Justin Crum (10/3)
The scary part for little Grace VanderWaal is that she's not just not the only singer on the finale's stage, but she's also not the only amazing one.
Brian Justin Crum has masterfully covered every song he's taken on at America's Got Talent, from a stoic and powerful rendition of Radiohead's Creep to his latest reimagining of Michael Jackson's Man in the Mirror:
Crum is obviously older and more advanced in the singing field, which can work for or against him when going head to head with VanderWaal. One thing is for sure, however; Brian Justin Crum has the experience, vocal power and showmanship to be a headlining Vegas act.
America's Got Talent Prediction
Your America's Got Talent Season 11 winner is going to be Grace VanderWaal. There just isn't a contestant like her, as he's unique, supremely talented and has years of growth ahead of her.
The way she can captivate a crowd with her own material is huge, as she can be pitched as a unique headlining singer/songwriter. Throw in her tone, range, power, likeable personality and overall upside, and she makes total sense as the ultimate #AGT winner.
We absolutely respect our other candidates in our America's Got Talent Top 5 and if we wanted to go with someone a little more polished, our runner-up would be Brian Justin Crum. No one packages everything you look for in an America's Got Talent winner like Grace VanderWaal does, however, so we like her odds to win America's Got Talent Season 11.