American Sports Teams That Have Never Won a Title – Who Will Win One First?

Winning championships is what sports tend to be all about. Besides money, that's what players compete for. Besides entertainment, that's why fans follow sports.
Well, fans like to bet on sports, too, but you get my point.
The great Ricky Bobby said it best, "If you're not first, you're last."
That may be a bit extreme, but that logic isn't completely wrong. The season does feel like a total loss if you're not the team hoisting the Lombardi Trophy, storming the pitcher mound, or cutting down nets.
It's even worse if you never get to the promised land just for the mere chance of winning a ring.
The Toronto Raptors know the feeling. They just tasted success at a high level in the NBA last year, and it was for the first time ever. LeBron James helped his Cleveland Cavaliers do the same a few years ago, while the Philadelphia Eagles won their first Super Bowl back in 2018.
Winning is fun, but it's even better when you can rid yourself of that "never won the big one" label.
Quite a few franchises across all professional sports sadly still bear that weight. They all can try to make history this year, but only a select few realistically can pull it off.
Which team will be the first to win their first championship? More than just pondering it, you can bet on it. Betway is among the top sports betting sites that offers this wager.
Check out the odds below and join me as I break down the odds for which team will win their Maiden championship first.
Odds for Which Team Will Win a Maiden Title First
Vegas Golden Knights
11.00
New Orleans Pelicans
26.00
Oklahoma City Thunder
26.00
Jacksonville Jaguars
34.00
Los Angeles Chargers
34.00
Columbus Blue Jackets
41.00
Minnesota Timberwolves
67.00
Betway did their homework here, as there are a lot of sports franchises that have never won a title at the professional level.
Some have almost zero shot of winning one in 2020 or anytime soon, though, so the deeper you go down this list, the worse the prospects appear.
I'd mostly stick up top and consider the leagues each team is in, the talent they have on their roster, and perhaps even the current state of sports right now.
All that said, there are only a few teams that stand out as realistic bets to win their first championship in the near future. Let's break those teams down and come away with a prediction as to which sports team will win their Maiden championship first.
Los Angeles Clippers (3.50)
Of the sports teams that have never won a championship, the Clippers feel closest to ending the drought.
Kawhi Leonard just helped the Raptors win their first ever title, so he sure could do it again with the Clippers. The real issue is figuring out when/if the NBA season will start back up.
If it is canceled, that complicates things a bit. They still aren't a lock to win this year, of course, but the combo of Kawhi Leonard and Paul George went 44-20 during the regular season and looks like a legit title threat.
Vegas Golden Knights (11.00)
The Golden Knights have as good of a chance as anyone else on this list. They play in a much more volatile sport (NHL), and they looked the part of a title contender after going 39-24-8 last year.
Vegas had the second-best record in the Western Conference and also had one of the best offenses in all of hockey. A year after being ousted in the first round of the playoffs, Vegas looked like a real threat before the NHL had their season postponed.
Brooklyn Nets (13.00)
The Nets are a tough sell, as they aren't currently equipped for a title run. If the NBA season picks back up, they won't have a chance at winning their first title this season.
That said, they should have a healthy Kevin Durant and Kyrie Irving teaming up next year. There are even whispers of the team seeking out a third star.
If the Nets are healthy going into the 2020-21 NBA season, they have to be on every bettor's radar.
Buffalo Bills (13.00)
Is this the year the Bills finally push the New England Patriots out of the way and take back the AFC East? It certainly looks possible, as Tom Brady bolted and left the Pats hanging.
Buffalo has the defense and balanced offense to go on a playoff run. They arguably could have done it last year, had erratic quarterback Josh Allen not blown a 16-0 lead.
Allen is also why the Bills are high on this list, of course. The question is if he can put it all together and help Buffalo jump to be part of the NFL's elite.
Considering their history includes four consecutive Super Bowl losses, Buffalo is among the teams that are most deserving of winning their first title.
Minnesota Vikings (15.00)
The Vikings are in a similar spot as Buffalo. They did trade away superstar wide receiver Stefon Diggs but otherwise have the dynamic offense and gritty defense of a champion.
Bad luck has followed Minnesota at every turn throughout franchise history, though. The Vikings have had multiple face-plants in the NFC title game, while a daunting 0-4 record in the Super Bowl hangs over the franchise like a dark cloud.
Tennessee Titans (15.00)
The Titans aren't easy to get behind, but fundamentally, they look quite strong.
The team brought back Ryan Tannehill and Derrick Henry on offense, and after reaching the AFC title game last year, they could be poised to finish the job.
Betting on the Titans in any capacity does mean you are putting trust in Tannehill, however.
Tampa Bay Rays (19.00)
To baseball, we go. The New York Yankees are favored to win the AL East and also could be the team to beat for the 2020 World Series, but the Rays may not trail far behind.
Tampa Bay began displaying their sleeper potential during a nice 96-66 campaign last year. That resulted in a playoff appearance, and nice moves in the offseason could give them another jolt.
An elite pitching rotation is reason to believe in the Rays. Now, if only their offense can catch up in time to go on a title run.
Cleveland Browns (21.00)
I don't have a whole lot of faith in the Browns, who remain every bit as talented now as they were a year ago. Experience is a thing, though, so perhaps Cleveland learned its lesson from being prematurely hyped as the next big thing.
The one good thing about the Browns is that they have tons of offensive talent. They also appear to now have the best head coach they've had in years, so perhaps it all comes together.
Upside is the key here. If everything clicks, this price feels amazing (especially if the NBA season is canceled).
Milwaukee Brewers (26.00)
One other MLB team that could win their Maiden title before any other franchise is Milwaukee. The Brew Crew has been to the World Series before, but they've never won.
They've even had some nice MLB playoff success in recent years but couldn't push past the Dodgers and Nationals. They seem to have regressed on paper, but they do still have Christian Yelich and an underrated pitching staff.
Who Will Win a Title First?
There are options to consider here when trying to assess which sports franchise could win their first title first. The real difficulty isn't necessarily figuring out which teams are capable, though.
In this current climate, what could be a bigger problem is which leagues play through, which are postponed, and which are flat-out canceled.
The key word here is "first." If the NBA season cancels and we don't get a champion this year, then the Nets suddenly heat up and/or you need to look at other sports immediately.
If the NBA season continues, the Clippers feel like the best bet here. Even if they don't win it this year or the season is canceled, they still feel closer to a title than anyone else on this list.
The second the NBA season is canceled (if it indeed is), you should highlight the other teams mentioned above and consider taking another shot at this.
As noted above, just keep in mind that Betway is among the top non-US betting sites. That's great if you're outside the United States, but this wager may not be readily available otherwise.
For all other current betting markets, odds, and predictions, check out our sports betting blog.
AUGUST
Casino of the Month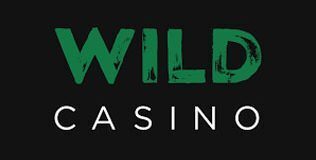 Welcome Bonus
250% up to $5,000
Read Review
Visit Site