Season 20 of American Idol Finale Odds and Betting Pick

We are down to the last three singers for season 20 of American Idol. Leah Marlene, Noah Thompson, and HunterGirl have made it to the end with some incredible performances throughout this season.
Each singer has remarkable talent, and they've shown that ever since their auditions and up to the finale. They have been paired with a superstar in the music industry to try and maximize their chances of winning this season.
The 2022 American Idol odds have been updated ahead of the finale, so we should look at each singer and see which one we should place our bets on to win this season.
Where to Bet on the American Idol 2022 Finale
To bet on who will win American Idol 2022, you have to set up an account on at least one of these sites. These are the best entertainment betting sites for American Idol and more. You can make your American Idol season 20 prediction for who wins and take home some money along the way.
Setting up an account is quick and easy. It would help if you had your personal information (ID, SSN) and your preferred payment option, and you'll be ready to go. You will gain access to the 2022 American Idol odds and get a generous welcome bonus.
For Example
The best welcome bonus right now belongs to BetUS. You get a 125% bonus for a deposit up to $2,500 just by joining their site. That's a great way to get your account up and running with some extra money to bet.
The site that we will be using and is currently offering the American Idol betting odds for the finale will be BetOnline. Let's go ahead and see which of the American Idol top 3 contestants are favored to win this season.
Odds for Who Will Win American Idol 20
Here are the updated American Idol 2022 odds after the last episode. We have just the finale to go, so that things will get very interesting. Which of the three singers will be your American Idol season 20 prediction to win it all?
Leah Marlene is the current frontrunner on the American Idol season 20 odds leaderboard. She's not in negative territory, but she could have the strongest chance of winning.
Not far behind her are Noah Thompson and HunterGirl. We remembered those last two singers from our ranking of American Idol season 20 auditions back in March.
If you need a reason why Leah is the frontrunner, check out her latest performances that the judges loved.
The judges described the race to win this season perfectly after her performance. Katy Perry, Luke Bryan, and Lionel Richie described the late part of this season as a slugfest with how much talent is on the board.
If you already have a contestant in mind that you would want to bet on, head over to BetOnline for these exact odds.
Assessing the Top 3 Contestants
Before making our American Idol season 20 pick, we have to analyze each singer and their chances of winning. It will not be easy for them to win, as they still have some performances to go.
The finale is going to be crucial. They've all had amazing performances throughout this season, but the job isn't done. A lot of the deciding factor comes in the finale. We have to go with the singer we think has the best talent and can perform a couple more songs to seal the deal.
Let's take a look at each singer and their talents before we decide.
Leah Marlene (+110)
After looking at last week's performances, it's clear that Marlene is loaded with talent. The oddsmakers made her the favorite to win, and understandably so. Just because she's from Normal, Illinois, does not mean she has a normal voice.
The 20-year-old has immense talent and can sing various songs at a high level. Her music talent is through the roof, and she has some originals to prove it.
She sang two songs at her audition because Katy Perry loved her voice so much.
Speaking of Katy Perry, that's who Leah will be singing in the finale. I think both will be very excited to sing with each other, which can elevate Leah's voice even more.
She's probably the most flexible singer at this point in the show, so she has the upper hand when performing in the finale. As for why she might not win, the other two singers have been incredible as well. Leah has tough competition, but it's safe to say she is the front runner.
Noah Thompson (+190)
Noah Thompson may not have the flexibility to sing many different songs, but his country sound is incredible and is filled with richness and soul. Luke Bryan said all he needs is a guitar and a stool, and he could hold any room that he's in.
I would say that Noah's country music style is the best of any singer on the board. Leah is great and is flexible, but sometimes pure talent can just win outright. Noah has that capability and has proven that many times.
He has a mature singing voice and is a finalist for a great reason. Noah's story is also going to be a big reason why many people like him. His friend signed him up for American Idol, and it was a great display of brotherly love.
Noah has been one of the most likable contestants on the show and will be singing with Melissa Etheridge in the finale.
HunterGirl (+250)
We have another country voice with some serious talent and could win this season of American Idol. HunterGirl has been amazing from the start and never ceases to amaze her audience. Not only is Luke Bryan a fan, but so are Katy Perry and her nieces.
Maybe Luke Bryan got dibs from the audition, as he will be singing with HunterGirl in the finale. He's one of the biggest country music stars, and HunterGirl could be one of the next ones.
She has incredible vocalizations, great range, and a good feel for performing. HunterGirl shines brightest when singing country music, which could be why Leah has the edge over her.
I would say that her last performance was the biggest reason why she made it into the finale. She will need another big performance to seal the deal, but that's possible with Luke Bryan at her side.
Tips for Betting on American Idol 2022 Winner
Hopefully, you were able to catch our American Idol Season 20 betting preview from before this season started, so you could have been all caught up to speed on American Idol betting. If not, don't worry, as we have some final tips before the finale gets underway.
Here are some things you need to know before you make your official American Idol prediction for the finale;
Pay Attention to the Judges' Reactions
The judges heavily influence how people vote and the performances themselves. If you listen to a performance and aren't sure if it sounded good or not, the judges could have swayed you in a certain direction.
That could have a huge impact on the eventual winner of the show. Big fans of American Idol know how much each judge knows about the music industry and value their opinion. If a judge is overflowing with emotions and excitement from a performance, it's safe to say that whoever just performed could have a great shot at winning.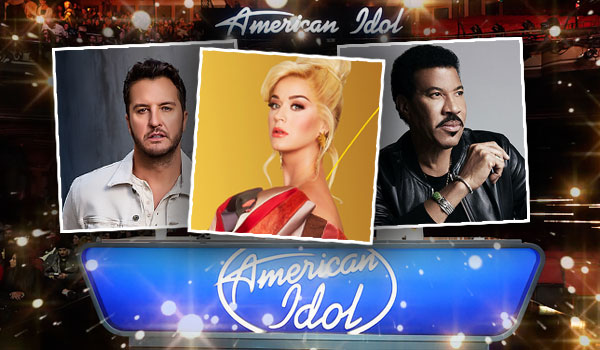 Another big thing is that two of the judges are singing with two contestants. People who watch American Idol and vote for the winner could give not only their favorite singer the edge but combine it with their favorite judge.
Katy Perry is with Leah Marlene, while Luke Bryan is with HunterGirl. That's good news for them, as we will have to see how many people like Melissa Etheridge and Noah Thompson are together.
Review Recent Performances and Betting Odds
Another thing you should do before placing your bet on who you think will win American Idol in 2022 is to look at recent performances. Each of the remaining American Idol top 3 contestants has sung seven songs throughout this season.
You can look back at a handful for each of them and see which singer you think honestly has the best chance of winning. If there was a bit of a rough patch for a couple of performances, that might also play a role in the deciding factor.
On the contrary, there could have been a performance that you missed from a certain contestant, which could convince you to bet on them.
All three of the contestants were great from the start, and that's a big reason why they are still here. People will want to vote for who they think had the best season, especially if the competition is this close.
If you can't make up your mind, look back at season 20 of American Idol to determine who you think has had the best overall performance. That could be why these singers' odds are the way they are right now.
The odds reflect who has the best chance of winning, but that doesn't necessarily mean they will win. Each of the singers could have an equal opportunity to win, which is not what the odds imply.
American Idol Season 20 Winner Prediction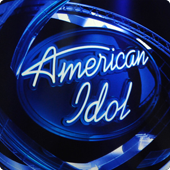 At the end of the day, the 2022 American Idol odds allow you to bet on your favorite singer for the finale. All three of them have loads of talent and are capable of winning that record deal.
Even if your favorite singer doesn't win this season, they could be on your radio before you know it, so it's not a total loss.
As for my own American Idol season 20 prediction, I will go with Leah Marlene (+110) to win it. She has the most flexibility out of these three options, which could give her the edge.
I like Noah Thompson too, but he's not paired up with a judge on the show in the finale. You can't go wrong with your gut, either. When the competition is this close, any option could have a chance of winning, so don't pay too much attention to the odds for American Idol 2022's pricing here.
Be sure to head over to the best betting sites for American Idol to do your betting for the finale.
While season 20 of American Idol is coming to an end, your interest in betting on the entertainment industry doesn't have to. AGT is back for another season, and I cover all of the bases in my season 17 preview. Check out my guide below.