American Idol Predictions – Picking the Top 7 for Season 18

The top 10 is officially set for season 18 of American Idol. Well, that's not completely accurate. It was finalized on Sunday night, but then the judges banded together to use their save on Makayla Phillips.
In all, 11 singers punched their tickets to the next round of the show, which will gradually lead us to a dramatic finale.
All from the comfort of their own homes, weirdly enough.
My initial American Idol predictions have held firm. Arthur Gunn has been my pick to win American Idol 2020 from the very beginning, and here he is, among the final 11 performers.
Joined by Gunn are Julia Gargano, Sophia James, Louis Knight, Grace Leer, Francisco Martin, Just Sam, Jovin Webb, Jonny West, Dillon James, and the aforementioned Phillips.
Three of my early American Idol favorites still stand. I was pretty shocked to see Lauren Spencer-Smith not make the cut, while I'm not as high as others on a few that got in.
Regardless, it's time to trim things down again, as the next episode of American Idol moves from 11 artists to just seven. With that, here's my American Idol top 7 predictions, with a quick breakdown for why each singer is advancing.
Arthur Gunn
Gunn has been my pick from day one. He is old-school, gritty, and raw. Gunn has displayed the ability to drop his blend of reggae into anything and make it his own, but he's also flashed a little pop potential.
His ticket to success is staying true to himself, but I would have said the same about Alejandro Aranda last year. Still, Gunn is the best raw talent this year, and until he disappoints, he'll be tough to shy away from.
Julia Gargano
Gargano is the total package. She mans the piano like a seasoned pro, she offers a unique tone, and she also has a tenacious blend of range and power.
If you're looking for Gunn's main threat, she's the one to fear. Gargano once again mixed beautiful emotion with her eclectic voice, showcasing her star potential. She feels like a lock for the top 7 of American Idol season 18.
Dillon James
I wasn't a big fan of James going into this past weekend, as he'd done nothing to really blow me away. I did have him among my American Idol sleepers, though.
He fully won me over on Sunday, as I finally felt his sharp tone and the softness he can bring to any song.
James isn't the winner in my eyes, but he has quite the narrative, and winning American Idol isn't just about the voice. Dillon James also has the look and personality voters are going to attach themselves to.
Just Sam
The same goes for Sam, who wasn't really on my radar going into Sunday. That's on me, however, as I failed to really appreciate her effortless tone.
Maybe that was the problem all along. Sam doesn't have to work to get through songs, and her elevation to show her power is so seamless that you barely sense it at times.
One of the best technical singers in this group, Just Sam is a legit sleeper to stage the upset if we're going off of pure vocal ability. It doesn't hurt that she has a nice story backing her, either.
Sophia James
James also has a nice narrative as a family girl with a unique bond with her brother. That helps her get some extra votes, but she's also an elite vocal talent that slays on the piano.
She's overcome some situational missteps, but she's fundamentally strong and has the tone to keep going into the American Idol top 7 and perhaps to the very end.
Louis Knight
I am starting to feel that a lot of Knight's appeal comes strictly from his tone, which may partially be lifted to his accent. Even so, he does have an amazing tone, he crushes the piano, and he brings powerful emotion into every song he does.
On top of all of that, Knight has a strong narrative backing him and is turning into a bit of a heartthrob, apparently.
Jonny West
West narrowly edges out the remaining options, sending Grace Leer, Francisco Martin, Makayla Phillips, and Jovin Webb home.
The judges used their save to protect Makayla Phillips, but it won't protect her for long.
Everyone is talented at this point, but West is a true artist who offers an angelic tone and plenty of emotion. His love story with a fellow American Idol castmate isn't a bad storyline to carry around, either.
Who Will Win American Idol 2020?
The top 11 didn't shock me too much. Lauren Spencer-Smith was the lone omission I felt strongly about (being wrong), but otherwise I didn't have many complaints.
As we near the end, the true contenders to win season 18 of American Idol are starting to show themselves. Anyone can rise up and take this thing over the next couple of weeks, but I see no reason to stray from Arthur Gunn as things stand.
He's my favorite to win American Idol 2020 and if I had to pick one singer that is a lock to make it into the top 7, he's it.
Julia Gargano feels like his biggest threat at this point, and she's also a borderline lock to advance. From there, Louis Knight still feels like a safe bet, but it starts to get tricky after that.
There aren't any American Idol odds yet, but the second there are, you can use these predictions to help you place wagers at the top American Idol betting sites.
American Idol isn't the only entertainment-related content you can find on our site, though. Check out more entertainment betting content here.
AUGUST
Casino of the Month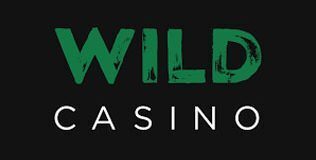 Welcome Bonus
250% up to $5,000
Read Review
Visit Site