Alvin Kamara and NFL Stars That Could Hold Out in 2020

Nobody even knows if we're getting a full NFL season in 2020. Heck, it's unclear what capacity sports in any fashion will return this year.
However, with the draft, Rob Gronkowski being traded to the Buccaneers, and Percy Harvin attempting an NFL comeback, there is plenty of interest in the league.
Another interesting topic, surprisingly enough, is whether or not some big names will try holding out for more money this offseason.
This isn't the climate for it, but with everyone's future somewhat cloudy, there is actually an argument you need to get your check when you're able.
Christian McCaffrey got his, and there are some other NFL stars that are next in line. But which of the stars waiting for that payday could actually hold out in 2020?
Here's a list of 8 NFL stars that will probably hold out in 2020 and how they might impact how you bet on the NFL this year.
Joe Mixon, RB, Cincinnati Bengals
The first NFL holdout candidate is Mixon, as he's already been floated as a guy who could sit out and wait for a new deal.
He does have some leverage currently, too, as the Bengals don't have a lot in their offensive backfield behind him.
Mixon has probably earned a raise after back-to-back seasons with 1,100+ rushing yards. He's also just 23 and rather explosive, so Cincy would be wise to lock up Joe Burrow's running mate for his prime years.
Derrick Henry, RB, Tennessee Titans
If Mixon is among the NFL players that are about to get paid, just imagine how much money Henry is about to make.
A hulking, bruising tailback with a rare combination of size and speed, Henry has put his franchise-carrying ability on full display in each of the last two seasons.
Henry's latest explosion led to 1,540 yards and 18 touchdowns during the regular season, while his Titans reached the AFC title game due to his dominance.
For all of his efforts, Tennessee rewarded their monster back with a $10.2 million franchise tender. He signed, but there's no doubt he wants the big bucks for what he's putting his body through.
Dak Prescott, QB, Dallas Cowboys
Prescott is another big name that is about to get his money. The 26-year-old dual-threat passer put up nearly 5,000 yards through the air in 2019, along with a career-high 30 passing touchdowns.
The gaudy production didn't get Dallas to the playoffs, and a lot of it came against bad teams (almost 50% of his touchdowns came against the Redskins and Giants), but it's pretty clear the Cowboys have to lock him up.
Dallas already placed the franchise tag on Prescott, but the two sides haven't made much progress on a long-term deal. It sounds like Prescott is going to make major bank here, and it's possible he holds out to get it.
Dalvin Cook, RB, Minnesota Vikings
Some guys on this list could hold out but probably shouldn't. Cook is one that has a pretty strong case to wait until he gets paid.
The stud Vikings rusher is headed into a contract year and would be risking a lot of money by just playing out his rookie contract.
Cook has gone public about thinking he's the best running back in the NFL, while the versatile back amassed over 1,600 yards and 13 touchdowns last year.
The problem with Cook is he plays a devalued position, and he's missed 19 games in his first three NFL seasons. While Minnesota may be a bit reluctant to pay a running back top dollar, Cook is the heart and soul of their offense. They really don't have a choice.
That said, Cook isn't about to play on his current deal. Minnesota needs to pay him or risk him sitting out games.
Shaq Barrett, EDGE, Tampa Bay Buccaneers
There are some elite defensive players that could hold out in 2020, too. One is undoubtedly Barrett, who recorded an eye-popping 19.5 sacks in 2019.
Barrett carried Tampa Bay's pass rush and has to know exceeding or matching last year's sack total will be next to impossible. The 27-year-old has one shot at a massive contract, and if he's smart, he'll take advantage of it.
Tampa Bay already franchised him, so it's likely they don't want to lose him (although he could always get traded). The two sides are not close to a new deal, which could force the 27-year-old to hold out.
Yannick Ngakoue, EDGE, Jacksonville Jaguars
This is the loudest holdout candidate in the league right now, seeing as Ngakoue literally had a Twitter war with the Jaguars owner.
Ngakoue doesn't just want to make more money; he wants out of Jacksonville. He'll likely end up getting his wish on the latter, but his next team isn't a lock to pay him until he proves his worth.
While talented and productive, Ngakoue hasn't topped ten sacks in either of his last two seasons. The blow-up year just isn't there for him to command insane money right now.
His disagreement with that (and everything, it seems) could lead to him holding out, whether it's with the Jags or someone else.
Alvin Kamara, RB, New Orleans Saints
There are a ton of really good running backs that are due some serious cash. The question is if their respective teams want to pay them what they think they're worth.
A potential issue with Alvin Kamara's contract is one reason why trade rumors have been floated. I doubt he gets dealt, though, seeing as he's such a vital piece of what the Saints do offensively.
Kamara isn't a true feature back, as he's more of an offensive weapon. However, he's caught the ball 81 times each year he's been in the league, and he's totaled 1,200+ yards every season.
Efficiency, versatility, and explosiveness are all there for the Saints to tap into, but Kamara isn't making a whole lot of money as he enters a contract year. New Orleans doesn't want to lose the 24-year-old, but how do they appropriately gauge his worth?
Joey Bosa, EDGE, Los Angeles Chargers
Lastly, NFL fans should be on the lookout for potential Joey Bosa holdout rumors. I'm not sure how long they last, of course, as the 24-year-old is obviously one of the best defensive players in the entire league.
The Chargers want to keep their stud pass rusher happy, as he's racked up 10.5+ sacks in every season that he's played at least 12 games. There is just no getting around the fact that Los Angeles is signing this dude to a long-term deal.
The issue will be the pricing and the length of the contract. The Bolts should just give him whatever he wants, but it isn't all that easy. If the price isn't right or Bosa feels disrespected, a holdout isn't impossible.
Summary
There are other players who deserve new contracts and could decide to hold out, but the above names make the most sense as actual holdout candidates.
Going into 2020, there is a lot of uncertainty across the league. Ideally, the teams with players looking at holdouts can bite the bullet, pay their stars, and move forward with an eye on the prize.
You can't really bet on which NFL players will hold out (although some props could pop up), but for all other NFL betting needs, stop by our NFL betting headquarters.
AUGUST
Casino of the Month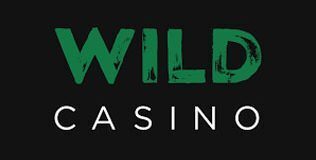 Welcome Bonus
250% up to $5,000
Read Review
Visit Site