10 All-Time Six Nations Records That Could Be Broken in 2022 – Will O'Driscoll's Try Record be Beaten?

Some long-standing Six Nations records will be broken in the 2022 championship. Of that, I am certain.
For example, one of Ireland's greatest rugby players will join an exclusive club that currently boasts just three members. The player in question can stand alongside two Englishmen and one of his compatriots with a single score.
Other top records that could be broken in the 2022 Six Nations championship will be a little tougher to achieve. That being said, I'm optimistic that we will see history being rewritten in a few different ways.
If you're looking to bet on the 2022 Six Nations, make sure to check out my preview below. Otherwise, keep reading for the records that can be broken in this year's Six Nations.
The All-Time Six Nations Points Record
Current Record Holder: Ronan O'Gara (Ireland)
Current Record: 597 Points
Of the Six Nations records that could be broken in 2022, this is the one that would catch the most attention.
Munster and Ireland legend Ronan O'Gara is the all-time Six Nations top points scorer. The Kerryman fell just three points short of reaching a round 600, having been dropped for Ireland's last two games of the 2013 edition of the championship.
The final game saw Ireland slip to their first and only defeat against Italy in any competitive test match. That was back in 2013.
Since then, O'Gara still holds the record for the most points scored in the Six Nations. But two players could surpass the second most capped Ireland international in
| | | | | |
| --- | --- | --- | --- | --- |
| Rank | Player | Nation | Position | Points |
| 1 | Ronan O'Gara | Ireland | Fly-Half | 557 |
| 2 | Jonny Wilkinson | England | Fly-Half | 546 |
| 3 | Owen Farrell | England | Fly-Half | 500 |
| 4 | Jonathan Sexton | Ireland | Fly-Half | 496 |
| 5 | Stephen Jones | Wales | Fly-Half | 467 |
As you can see, England's Owen Farrell and O'Gara's successor, Jonathan Sexton, could break his record.
Is it a stretch to suggest a 58 point haul for Sexton or 62 for Farrell? Absolutely not. If the last two championships are anything to go by, it's not out of the question.
The Irishman scored 65 points in 2021's edition, and 51 in 2020. The England center scored 50 and 48, in the same tournaments, respectively.
If you're feeling lucky about this Six Nations record being broken in 2022, the leading sites for betting on rugby might have a market or two that might be of interest.
Most Tries Scored in a Six Nations Championship
Current Record Holder: Jacob Stockdale (Ireland)
Record Tries: 7
Ulster and Ireland's Stockdale are the record holder for most tries scored during a Six Nations season with seven.
In the early iterations of the competition, contested between the British teams, France, and Ireland, England's Cyril Lowe and Scotland's Ian Smith are tied on eight tries.
The fact that Lowe's haul was registered in 1914, with Smith following suit in 1925, should highlight how difficult it is to score a lot of tries in the Northern Hemisphere's greatest rugby tournament.
Looking at the candidates to break Stockdale's Six Nations try record, there are a few names that immediately come to mind.
Duhan van der Merwe – Scotland
Louis Rees-Zammit – Wales
Brice Dulin – France
Andrew Conway – Ireland
Anthony Watson – England
Josh Adams – Wales
Damian Penaud – France
Hugo Keenan – Ireland
The guys above are all capable of at least matching the record for the most tries scored during a championship. But is this one of the all-time Six Nations records that could be broken in 2022?
We saw some amazing feats of try-scoring genius in 2021. The chances are, that if history is to be written in this year's championship, it could be one of the guys above. Or perhaps even one of the following players.
Six Nations Grand Slam Record
Current Record Holders: England
Number of Grand Slams: 13
England holds the all-time Grand Slam record, with Wales just behind their neighbors with 12.
That means that the only team capable of setting a new record and breaking their own in the process is Eddie Jones' men. With a fixture list that includes home matches against Ireland and Wales, the English could have a great chance of reaching 14.
Here are the odds for the 2022 Six Nations Grand Slam.
Betway has priced England at +500 for a clean sweep. As much as the home advantage will come in handy against Ireland and the Welsh, the English must travel to Paris for what should be one of the most intriguing editions of "Le Crunch" in years.
Can England win the Grand Slam in 2022 and set a new record in the process?
The Wooden Spoon
Current Record: Italy
Number of Wooden Spoons: 16
Since the inception of the Six Nations in 2000, Italy has taken 16 of 22 wooden spoons.
Only Scotland (4), France (1), and Wales (1) have taken Italy's position as the whipping boys of the tournament. In 2022, we are unlikely to see the strongest version of the Azzuri, meaning that a record 17th wooden spoon is on the cards.
The odds of any of the other five teams finishing last are so low that most betting sites won't even bother providing prices for them. Although the Welsh are arguably the weakest of the other sides, they should be more than capable of beating Kieran Crowley's men.
Italy has won the wooden spoon every year since 2016. They are also winless in the competition since 2015 when they beat Scotland to finish 5th.
All-Time Six Nations Tries Record
Current Record Holder: Brian O'Driscoll (Ireland)
Current Record: 29 Tries
The man with the most tries in Six Nations history might not be the same guy by the end of the tournament.
Ireland's iconic center, Brian O'Driscoll, set the all-time try record by crossing the whitewash against Wales in the 2013 opener in Cardiff. Since then, the record has remained unbeaten.
All-Time Six Nations Try-Scorer Record
No.
Player Name
Representing
Tries
1
Brian O'Driscoll
Ireland
26
2
Ian Smith
Scotland
24
J-3
George North
Wales
22
J-3
Shane Williams
Wales
22
J-4
Gareth Edwards
Wales
18
J-4
Cyril Lowe
England
18
J-4
Rory Underwood
England
18
While the chances are against anyone beating O'Driscoll's record for most tries in the Six Nations, there is one player that has a chance of making history. That man is Wales' George North, who currently has 22 trips over the whitewash since scoring a late try in Wales' victory over Ireland in the 2012 tournament.
Can North beat O'Driscoll's record? The Osprey has been suffering from injury problems and will miss the start of the competition. While he is almost certain to miss his side's first game against Ireland, he could be back by Round 2. Will he have enough time to score eight tries? I wouldn't bet on it; that's for sure.
But any passionate Welshman will say never say never, right?
First Player to Reach 70 Appearances
Italy great Sergio Parisse currently has 69 Six Nations appearances under his belt, which is a record.
The legendary number eight has made himself available for Italy's Six Nations campaign and looks likely to pick up his 70th cap in the blue. Parisse, however, is unlikely to feature for his country in the opening two rounds, with coach Crowley confirming that the Toulon star is suffering from a wrist injury.
"He hasn't played the last three-four weeks due to the Covid-19 situation. We discussed and agreed that plan would be that he'll play with his club, they have four matches in the next weeks.
Then we'll reconsider a call-up for the Ireland match or for the two others. He needs to rediscover some confidence after such a long time without playing."
Parisse was set for a swansong with Italy at the 2019 Rugby World Cup in Japan, only for Typhoon Hagibis to force organizers into canceling the pool match against New Zealand.
Most Tries Conceded in a Six Nations Tournament
Current Record Holder: Italy
Tries Conceded: 34
In 2021, Italy leaked a whopping 34 tries in five matches to set a new record for five-pointers conceded.
Of the Six Nations records that might be broken in 2022, this one is up there with the likeliest. With England, France, and Ireland looking strong in the Autumn — as well as a confident Scotland and a Wales team boasting many game-changers — this could be the worst season for the Italians yet.
The Azzuri appear to be going backward with each season played since 2015. Although I'm hoping the trend can be bucked, and they start to justify their place in the championship, I wouldn't wager on any drastic improvements happening any time soon.
Will this most unwanted of records be broken in this year's championship? That is something that I would be happy to bet on in the Six Nations.
Second Ireland Player to Reach 500 Points
Player: Jonathan Sexton
Current Points Haul: 496
Ireland's Sexton is just four points away from becoming the second Ireland player, behind Ronan O'Gara, to hit 500 points in the Six Nations.
It would take Sexton just one try, a penalty and conversion, or any combination of two penalties or two conversions, to hit the elusive number. In doing so, the Leinster man will become just the fourth player in the history of the championship — behind O'Gara, Jonny Wilkinson, and Owen Farrell — to make the mark.
Sexton is in the Ireland squad for the 2022 Six Nations and will likely start the first match against Wales. You could see the captain break into the 500 club within the first few minutes of the game, so expect commentators to be anxiously waiting for the opportunity to reel off some stats.
As covered earlier, depending on Sexton's final Six Nations points haul, he could potentially move past fellow-countryman O'Gara as the all-time top points scorer in the championship.
Fewest Points Scored in a Six Nations Season
Current Record Holder: Italy
Points Scored: 42
Again, it's Italy with yet another unwanted record that could be worsened by March.
The Italians scored a paltry 42 points in 2004, which is the worst tally of any team since 2000. It's not difficult to see this Six Nations record being broken in 2022, as we head into what could potentially be the toughest championship of all time.
Italy will need some attacking verve this time around if they are to pull off an upset and avoid the wooden spoon yet again. But can you see them winning a match?
I can't. Unless they are extremely fortunate and benefit from a couple of red cards in a match, it's unlikely they will avoid 6th place.
Most Penalties Scored in One Match
Record Holder: Multiple Players
Current Record: 7
Love it or hate it, rugby is becoming a game that is heavily policed by referees, assistants, and TMOs.
We saw a record number of red cards in last year's championship, as well as 67 penalties conceded by England and Italy. That is a record that the two nations share. Added to the no-tolerance attitude toward high tackles, it's nailed on that we will see more penalties in this championship than in any other.
From that, we can surmise that there could be more chances for spot kickers to cause damage in any given game. With the likes of Jonathan Sexton, Owen Farrell, Romain Ntamack, and Dan Biggar all accurate from the tee, the current record of seven penalties scored in one match could be surpassed.
A new offside law will only compound the number of breaks in play, affording kickers more chances to pick up points. This new law dictates that the offside line at the ruck will be based on the hindmost point of any player from either team rather than the hindmost foot.
To clarify the offside law for some. A ruck is not required to make an offside line. This was brought in after the farcical scenes in England v Italy Six Nations a few years ago. Whether the ball is out of not is irrelevant as the French players never were in an onside position. pic.twitter.com/qa8c6dw8OJ

— Eoin Toolan (@Toolan82) February 15, 2021
This could be potentially damaging to teams with poor disciplinary records, as England and Italy were last season while being advantageous to sides that have a sharpshooter on the pitch.
The most penalties scored in a match is up there with the records that could be broken in this year's Six Nations.
Betting on Six Nations Records to Be Broken in 2022
Although not quite as specific, many of the rugby betting sites will be offering markets where you can gamble on Six Nations records being broken.
It's always worth looking over the futures markets to see what's available in the lead-up to the start of the tournament. Failing that, keep an eye on our rugby betting blog for the top wagers and advice for betting on the 2022 Six Nations and I'll share my top picks with you.
The upcoming edition of the greatest tournament in rugby should be one of the best yet. It's only natural to get excited for what might happen when these six produ rugby countries go head-to-head.
While you wait for that, why not take a few minutes out and relive some of the greatest comebacks in the history of rugby? After this season is done, we might even have a new edition to the following list!
September
Casino of the Month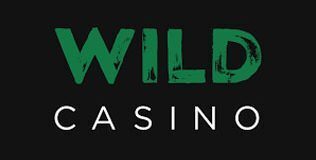 Welcome Bonus
250% up to $5,000