AL MVP Sleepers That Could Dethrone Mike Trout in 2020

Nobody is thinking about baseball at the moment, but in short order, that will change. Before long, MLB will take center stage, and all we'll be talking about are long balls, the top World Series contenders, and who will win league MVP.
Mike Trout is the favorite to win AL MVP right now, but repeating as the champ is never easy. I tend to think he'll do it, but bettors have to pay mind to his top threats, as well as some AL MVP sleepers for 2020.
You can first bet on when the MLB will return, but then join me as I break down my favorite value bets that could unseat Trout as AL MVP.
Anthony Rendon – Angels (+2500)
If Mike Trout doesn't win the AL MVP award, then it's possible it's because one of his teammates stole it from him.
The argument is pretty solid, too. Los Angeles went out and got Trout some help in the form of Anthony Rendon, who clubbed a career-high 34 home runs last year.
It's not crazy to think Rendon smashes the ball even better now that he's in the same lineup as Trout, while his elite efficiency tells us his power doesn't cut into his batting average.
If Rendon is even better in 2020 and his arrival lifts the Halos to the MLB playoffs, he could be an elite value bet.
Jose Altuve – Astros (+4000)
I know, nobody wants to talk about the Astros in a good manner these days. They cheated, and they're scum, but even when they're not stealing signs, it's still arguable they're more talented than everyone else.
Altuve is part of that athletic debauchery, but the tiny man with a big bat is still one of the most versatile and efficient players MLB has to offer.
The AL MVP just a few seasons ago, Altuve upped his power game in 2019. The guy usually hits the ball extremely well, he doesn't whiff much, and he also has the speed to rack up stolen bases.
If Houston laughs in the face of worldwide skepticism and Altuve is the driving force behind yet another title run, these +4000 AL MVP odds will look like the mother of all steals.
Matt Olson – Athletics (+4000)
One thing we need to consider is that the impressive youth of the AL could come for Mike Trout's hardware. It's not like Trout is a regressing old man, but guys like Olson could be ready to leave their own mark.
The 26-year-old Olson is likely tired of his Athletics playing second fiddle to the Astros, and one great way to separate himself in the AL MVP race is to lead Oakland to the AL West title.
That's no lock, but we know the talent and production could be there. Olson's batting average could be better, but he smoked 36 homers last year and has topped 24+ in three straight seasons.
Add in his defensive ability, and big things could be coming for Olson.
If the RBIs and wins can come up, Olson could be a fantastic sleeper bet to win AL MVP.
Austin Meadows – Rays (+4500)
I'll leave you with Tampa Bay's rising star, Austin Meadows. After being traded out of Pittsburgh, the tantalizing prospect blew up in 2019 with 33 long balls and still hit .291 at the plate.
Meadows has proven he can be efficient while hitting for power, and he also has base-stealing ability. He helped the Rays shock some people last year, but with Boston trending downward, Meadows' rise could be parlayed into a division title.
If any of that comes close to happening, Meadows could be an elite value bet for this betting market.
Will a Sleeper Win the 2020 AL MVP Award?
In the end, this is Mike Trout's award to lose. He won the AL MVP in 2019, and he's in his physical prime.
This isn't a popularity contest, but when your numbers are remotely comparable to the rest of the field and everyone agrees you're the best player in the game, it tends to be an easy call.
I like Trout to win again, but betting on baseball isn't just about being right. It's about having fun with it, too. That's why these AL MVP sleepers at least need to be considered.
Whether you want to bet on who will win the 2020 AL MVP or something else related to baseball entirely, start your process with this baseball betting guide.
August
Casino of the Month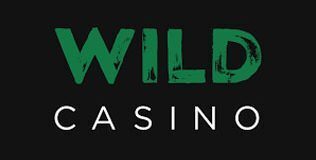 Welcome Bonus
250% up to $5,000