Hide Bonus Offers
| | | | | |
| --- | --- | --- | --- | --- |
| #1 | Bovada Sports | 50% Up To $250 | Visit Site | Bovada Sports |
| #2 | BetUS | 125% Up To $2,500 | Visit Site | BetUS |
| #3 | MyBookie | 100% Up To $1,000 | Visit Site | MyBookie |
| #4 | Everygame | 100% Up To $500 | Visit Site | Everygame |
| #5 | BetOnline Sports | 60% Up To $1,000 | Visit Site | BetOnline Sports |
AL MVP Betting in 2021 – Who Can Catch Mike Trout?

2021 is a new year, but some things never change. Take the top of the AL MVP betting sheet as an example.
Like clockwork, Mike Trout leads of the pack and is priced as an overwhelming favorite. Nobody else is even in the same stratosphere, and perhaps that's the way it should be. After all, Trout has won three MVPs and has finished first or second in AL MVP voting in seven of his nine years in the big leagues.
So where's the value when it comes to betting on the AL MVP in 2021?
Let's explore.
AL MVP Odds in 2021
Vladimir Guerrero Jr.
+2500
After shopping this futures market around all of the top MLB betting sites, the +225 price tag for Trout is the best I could find. He's even lurking at +200 at a handful of sportsbooks. Endorsing a bet on the Angels centerfielder is easy, but there are a handful of worthy candidates who should also be considered.
Remember, a $100 bet on Jose Abreu winning the AL MVP at this time last year would have netted you $6,000. And he's not the only dark horse who ended up taking the cake in the American League in the last 10 years.
Preseason Odds for AL MVP Winners Since 2011
Season
AL MVP Winner
MVP Odds (Before the Season)
2011
Justin Verlander
+7500
2012
Miguel Cabrera
+900
2013
Miguel Cabrera
+700
2014
Mike Trout
+500
2015
Josh Donaldson
+1600
2016
Mike Trout
+160
2017
Jose Altuve
+1200
2018
Mookie Betts
+2500
2019
Mike Trout
+125
2020
Jose Abreu
+6000
I can't say enough good things about Trout, so let's skip right ahead to his primary threats.
Trout's Main Challengers
It's difficult to sit here with a straight face and include Alex Bregman as one of the main AL MVP candidates. Bregman hit .242 in 2020 and no longer has team personnel telling him what pitch is coming next. Aaron Judge has missed 142 games in the last three years and is a career .272 hitter. I'm leaving "All Rise" out of the conversation as well.
Among the names likely to be gunning for this coveted piece of hardware:
Jose Ramirez
Anthony Rendon
J. LeMahieu
Jose Abreu
Jose Ramirez proved that a disappointing season in 2019 was simply an outlier. The Silver Slugger in 2020 batted .292 and led the American League in runs. The Tribe's third baseman ended the year as the only AL player to register double-digit homers and double-digit steals, and he didn't just barely get there. Ramirez launched 17 homers and finished runner-up in AL MVP voting. It marked the third time in four seasons Jose has landed inside the top-3 of the ballot.
It took some time for Anthony Rendon to get going, but before long, the Angels 245 million-dollar man found his stride. Rendon sported a .324 clip at the plate over LA's final 37 games and walked more times (21) than he struck out (18). Slotted behind Mike Trout on Joe Maddon's lineup card, Anthony could end up toppling the Major League-leading 126 RBI he produced during his final season in Washington.
D.J. LeMahieu landed in the Big Apple on a two-year deal worth $24 million after the 2018 season. Never in a million years would Brian Cashman have envisioned that LeMahieu would quickly evolve into a perennial MVP candidate, but that's exactly what has transpired.
As terrific as D.J. was during his first year in the Bronx, he turned out to be the toughest out in baseball this past year.
.364 BA – 1st in MLB
.421 OBP – 1st in AL
011 OPS – 1st in AL
177 OPS – 1st in AL
The only hitter in the American League who was more influential than LeMahieu in 2020 was Jose Abreu. The list of accolades attached to the White Sox first baseman goes on and on and on, but I'll pick out a few of my favorites.
The reigning AL MVP winner led the MLB in total bases and RBI, and he led the AL in hits and slugging %. Abreu's 60 RBI in 60 games meant he was the first qualifying big leaguer to notch as many RBIs as games played in the last 19 seasons.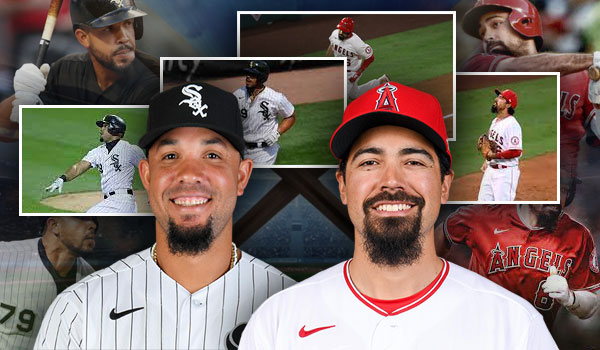 The Blue Jays Have Multiple Contenders
I'm tempted to roll with one of Toronto's studs as my AL MVP prediction in 2021. The problem is, I'm not sure which one to pick.
It's hard to look past George Springer, especially after you take a closer look at recent data. Since the start of 2019, the former leadoff hitter in Houston has played in 173 games. He's compiled 53 homers and driven in 128 runs during that stretch.
Vladimir Guerrero Jr. is yet to fully tap into his potential, but the Blue Jays first baseman feels stronger and quicker after losing more than 40 pounds since last July. Once the lid pops off with this guy, opposing pitchers in the AL East are in big, big trouble.
And yet as dangerous as Vladimir is, Bo Bichette strikes me as Toronto's most complete hitter.
Just 75 games into what'll be an illustrious career, the Jays SS is hitting .307 with 16 jacks and 8 stolen bases. Penciled in to hit third in one of the best lineups in baseball, Bo's +4000 odds to win the AL MVP are screaming with value.
And there's more.
Teoscar Hernandez led Toronto with 16 dingers in 2020. Lourdes Gurriel Jr. led the team in total bases, and Cavan Biggio topped all Blue Jays hitters in WAR. It's scary to think that newcomer Marcus Semien finished 3rd in AL MVP voting in 2019.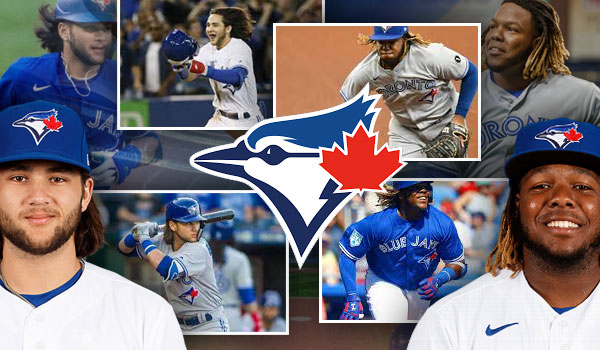 Two AL MVP Sleepers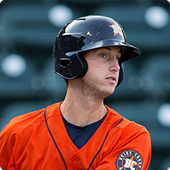 I can't call Luis Robert one of the AL MVP sleepers; he's lurking at +1800 and among the frontrunners at BetOnline. Tim Anderson has been an MVP candidate for two years running. Nevertheless, there's another South Sider besides Jose Abreu on my radar to win this award.
Eloy Jimenez quietly hit .296 last season and is one of the most powerful hitters in the sport. One of my MLB hot takes in 2021 is that Eloy will lead the Majors in home runs this season, and that's not even that bold. Jimenez has clubbed 45 homers in 681 career at-bats, giving him a 15.3 AB/HR ratio through his first two seasons. That's better than Stanton, Bellinger, Trout, Soto, or Abreu through their first two years.
Staying on theme with guys touted in my bold predictions, the most dynamic hitter in Houston deserves some love in this post. And no, it's not Bregman, Altuve, Correa, or Brantley. It's Kyle Tucker. The 'Stros corner outfielder led the team in total bases, RBI, steals, and he led the majors in triples. The trajectory of this 24-year-old former top-5 pick is pointing straight toward the sky.
2021 AL MVP Prediction
Taking the literal translation of MVP into heart, I'm picking D.J. LeMahieu to win the American League Most Valuable Player award in 2021. D.J.'s versatility as an infielder (plays first, second, and third) gives Aaron Boone all sorts of flexibility, and he's the most dependable hitter the AL has to offer.
Batting leadoff in New York will cap his RBI chances, and the days of LeMahieu stealing 20+ bags are gone. However, he's a good bet to lead the American League in hitting, and the Yankees win total tells me NYY is the best team in the league.
If the American League's best hitter plays for the American League's best team, I like his chances of winning the AL MVP trophy.
Things get a little more complex when we start assessing Cy Young betting in each league.