AFC East Strengths and Weaknesses for 2021 – Are the Bills the Team to Beat?

The Buffalo Bills, New England Patriots, Miami Dolphins and New York Jets reside in the AFC East Division. Due to the lack of easy wins on paper, it will be an improved division for all four teams in 2021.
Without further ado, here are the biggest strengths and weaknesses of the AFC East heading into the 2021 season.
Buffalo Bills
The Bills tandem of Josh Allen and Stefon Diggs is one of the most explosive in the league, and they should be productive for years to come. The high-octane offensive attack was flawless at times last season. We even saw starters benched at the start of the fourth quarter.
Biggest Strengths for the Buffalo Bills: Passing Attack
The Bills have gone through dozens of signal-callers to find the perfect replacement for Jim Kelly. Josh Allen nearly led the Bills back to the Super Bowl, and the future looks bright.
He was shattering records left and right for Buffalo, and there is a strong chance he will exceed the 2020 numbers.
| | | | | |
| --- | --- | --- | --- | --- |
| Josh Allen in 2020 | Passing YDS | Passing TDs | Wins | Completion Pct% |
| Single-Season Buffalo Records* | 4,544* | 37* | 13* (Tied w/Jim Kelly) | 69.2%* (minimum 400 attempts) |
The best quarterbacks are often mobile enough to extend plays. That is the specialty of Allen.
He is a tremendous athlete that can run through defenders when he leaves the pocket. Many have debated whether Allen or Patrick Mahomes has the best cannon.
Football fans love debates around their favorite stars and Allen's numbers did the talking last season, and many feel he is the top guy now.
Josh Allen
There might not be another signal-caller that has seen the jump that we all witnessed Allen make. The 2018 season was his rookie campaign, and the struggles were real. Allen had issues finding the right players on critical downs and the defenses were licking their chops when he went back to pass.
It didn't look like Allen would be close to the stud quarterback he is entering the 2021 season.
His pocket presence and ability to accurately thread the needle were remarkable.
Allen has turned into a better player than anybody had imagined.
Throwing the ball through a wall is possible with this young stallion of a passer.
The hope of getting back to the conference title is a realistic possibility when he is leading the franchise.
Building the right pieces around your star quarterback is critical towards success. Allen has a strong arm, and there is plenty of speed on the field to show off his talents.
Stefon Diggs
Stefon Diggs was arguably the best winner aside from Allen last year. Diggs had a few solid seasons with the Vikings and was arguably among the top 10-15 receivers heading into last season.
Many have argued Diggs is among the two or three best in the business.
To see exactly where he ranks on our list, check out our recent article on the top wideouts in the league.
The route tree that Diggs has developed over the years is the key to his success.
Getting open is a work of art and Diggs has turned it into a Hall of Fame type of production.
The dynamic duo of Allen and Diggs is good enough to put them in the running for a Super Bowl.
Diggs used his signature double-move to fend off opposing defensive backs. When you think Allen is going deep, Diggs slices you for an easy first down. Eventually, defenders will sneak up and bite on the short, underneath routes. That is when Allen and Diggs become unstoppable.
Connecting on eight scores in their first season together was impressive. There are 17 games on the docket in 2021, which is the biggest season we have ever seen. The numbers are going to be outlandish because of the role players as well.
| | | | | |
| --- | --- | --- | --- | --- |
| Stefon Diggs | Receptions | Receiving Yards | Receiving TD | Targets |
| Single-Season Buffalo Records* | 127* | 1,535* | 8 | 166 |
Beasley and the Role Players
Cole Beasley made the All-Pro team last season after he hauled 82 receptions for 967 yards and four scores. Beasley drew plenty of attention this offseason due to his thoughts about getting vaccinated, but he has been a productive player.
He will be looking for his fourth straight season of 60-plus receptions with 650-plus yards. Those are solid numbers for a third or fourth option on an offense.
Allen and Diggs will get most of the attention on this team, but Beasley and the role players are what helps make this offense elite.
Gabriel Davis put on a show as a rookie last year. His downfield blocking was consistent and vastly underrated. Coming out of UCF, he was not perceived to be an impact player, and yet he was one of the better role players on a playoff team. Davis can haul in critical passes due to his length.
Losing John Brown won't be costly after the team signed Emmanuel Sanders.
While his best days might be behind him, Sanders is a gamer. The productive player has been getting open since his days with the Steelers and Broncos. He was producing with the Saints, but he is far from a top 20 wide receiver.
The Bills luckily don't need that production out of Sanders. Replacing the numbers Brown is leaving behind is perfect for Allen and company.
Allen should be a fun fit with Sanders due to the arm strength and ability to escape pressure. If there is one weakness for Allen and this passing attack, it is the vulnerability of taking sacks or learning to live another down.
The gunslinger mentality in Allen could be costly against the elite defenses, though. Luckily, Allen is learning on the fly and is coming off one of the most improved seasons in history. This passing attack is well on its way to becoming one of the rare few that can expose any defense.
Biggest Weakness for the Buffalo Bills: Defense and the Trenches
The Bills were a middle-of-the-road defense last season and still played in the conference title against the Chiefs. If they become one of the better ones in the conference, they could become a real force.
Going into this year, they rank 8th in Michael Wynn's 2021 NFL defense power rankings, so there is optimism they'll be better.
Buffalo went 13-3 and certainly benefited from a favorable division. The East is likely to improve next season, so there will be high expectations and pressure for improvement.
The team was not overly confident in their pass-rush after they drafted two players in the front four. Gregory Rousseau and Carlos Basham Jr. were two productive college performers that should get the opportunity to contribute right away.
Rousseau's length, size, and speed are something that the Bills desperately need.
Rookies and Veterans
Ed Oliver, Jerry Hughes, Mario Addison, and Vernon Butler are a combo of veterans and youth. Somebody in that group needs to step up, but it likely will be a collective effort.
None of those players jump out as difference-makers, so perhaps the rookies will be the ones to make an impact.
| | | | | |
| --- | --- | --- | --- | --- |
| The Bills in the Trenches | Sacks Allowed | Team Sacks | Rush Defense | Rush Offense |
| 2020 Season | 27 (No. 9) | 38 (No. 16) | 119.6 (No. 17) | 117.7 (No. 20) |
The offensive line for the Bills was respectable, but a lot of that credit belongs to Josh Allen. He can break tackles and run by defenders in the backfield. He saved the Bills from at least an additional dozen or so sacks.
Becoming more aware of his surroundings will improve over time. The production from the offensive line should improve, despite the lack of star talent.
Dion Dawkins, Cody Ford, Daryl Williams, Mitch Morse, and Jon Feliciano were all non-first-round picks coming out of college. None of the five are elite players. Ford and Williams are anchors on the right side of the line and may be the best of the bunch.
Buffalo's rushing attack was sadly among the bottom feeders of the league. A lot of that has to do with relying on a committee approach.
Zack Moss is a capable back, but Devin Singletary is nothing more than a third-down change of pace back that can catch passes. Josh Allen was undoubtedly the most feared runner on the Bills roster last season.
The Chiefs proved that you can win a Super Bowl without a premier running game. Damien Williams was nearly the Super Bowl MVP two years ago, and he was never a factor in their regular season.
The Bills don't need a 1,500-yard rusher, but becoming more of a threat on the ground would make them nearly unstoppable.
Every team has a weakness, and we have never seen more passing attempts from quarterbacks than current-day football.
The Bills shouldn't panic if they cannot dominate the line of scrimmage in 2021. The star talent is good enough to overcome any weaknesses the team encounters.
New England Patriots
New England is looking to improve upon the struggles they went through last season. Cam Newton had issues staying on the field and wasn't any better when he was on it.
Biggest Strengths for the New England Patriots: Coaching
There isn't a better strength to have on the sidelines than having the best coach in history. Bill Belichick has done it all, and the amount of winning has been impressive.
Entering his 23rd season, we have only seen four losing seasons with New England. The 17 appearances in the postseason with the Patriots have been remarkable.
| | | | | | |
| --- | --- | --- | --- | --- | --- |
| Bill Belichick in Postseason | Wins | Appearances | Games Played | Super Bowls | Super Bowl Appearances |
| Most Ever* | 31* | 18 | 43* | 6* | 9* |
New England has been a consistent playoff team thanks to flawless coaching from Belichick and his coaching staff.
There isn't a better coaching tree than having hundreds of coaches that have achieved success. Nick Saban, a former assistant to Belichick, might be the next best in all of football.
Bill Belichick
Belichick has accomplished more as a coach than many other divisions have combined. It was odd going into the preseason last year without the lofty expectations we expect from New England.
New England's win total of 9.5 this season is set lower than we expect and last year's number (9) was the lowest total since 2003 (8.5).
| | | | |
| --- | --- | --- | --- |
| Bill Belichick | Wins | Conference Titles | Conference Title Trips |
| (Rank) | 280 (Trails only Don Shula, George Halas) | 9 (Most Ever) | 13 (Most Ever) |
Belichick has captured nine conference crowns, which is more than any other coach. Don Shula is the only other one with more than five appearances.
Belichick also has appeared in 12 Super Bowls, which is the most in the history of the sport, as either a head or assistant coach.
The next best is Dan Reeves (7) and Don Shula (6).
| | | | | |
| --- | --- | --- | --- | --- |
| Most Consecutive Division Titles | Bill Belichick | Paul Brown | Tom Landry | Bud Grant |
| (Rank) | 11 (2009-19, Most) | 6 (1950-55, Second) | 6 (1966-71, Third) | 6 (1973-78, Fourth) |
The Patriots have dominated the division. Buffalo was able to finally knock off the dominant run that we witnessed for over a decade. The Bills can go on a run of their own if Belichick eventually retires in a few seasons. Until then, we can count all of the accomplishments of Mr. Hoodie.
The names that the current Patriot head coach is above or next to on all these lists is remarkable. The prestige, dominance, and success are endless. There may not be another coach that comes close to the accomplishments that Belichick has.
| | | | | |
| --- | --- | --- | --- | --- |
| Coaches w/4+ Championships | Bill Belichick | George Halas | Curly Lambeau | Vince Lombard |
| Amount (Rank) | 6 (T-1st) | 6 (T-1st) | 6 (T-1st) | 5 (T-2nd) |
Biggest Weakness for the New England Patriots: Passing Offense
The New England offense was an absolute disaster last season. The post-Tom Brady era did not start the way everybody expected.
Remember when some thought Jarrett Stidham was worthy of receiving hype as a dark horse NFL MVP candidate?
The current third-string quarterback only threw for two passing touchdowns with three interceptions.
Cam Newton had a great start but then was out due to Covid-19. Newton managed to run in 12 scores and threw for more interceptions (10) than touchdowns (8). His accuracy needs to improve. It was comical in certain games.
This naturally led to a pretty pitiful passing game last year. Just look at their passing game rankings from 2020.
| | | |
| --- | --- | --- |
| Patriots Passing Attack | Passing Offense | Passing TD |
| (NFL Ranks) | 180.6 YPG (No. 30) | 12 (No. 32) |
A lack of reliable talent factored into those woeful numbers, too.
Jakobi Meyers was the most targeted receiver, and he hauled in the most receptions (81) to go along with the most yards (729).
Meyers ended the season without a touchdown, which is almost impossible as a leading receiver. To see a player receive the most targets and fail to reach paydirt does not happen in the NFL.
The inability to get open was apparent early on in the season. Damiere Byrd (Chicago Bears) is no longer on the roster, and he was second on the team in yardage. Byrd had great wheels last season, but there was never a consistent connection.
The franchise brought in a pair of tight ends that should be improved pass-catchers.
Hunter Henry (196 catches, 21 TDs)
Jonnu Smith (114 catches, 16 TDs)
Hunter Henry is your typical tight end that can make explosive plays when asked, but Jonnu Smith is a different cat. Smith brings the explosiveness that the Patriots have lacked for years.
Since Rob Gronkowski and Tom Brady departed, the passing attack has not been the same. Julian Edelman gave it a go last season but could not get his body right. He officially retired back in April due to a lingering knee injury that bothered him for years.
The lack of veteran experience is a concern at the wide receiver position.
Kendrick Bourne and Nelson Agholor are capable backups on most NFL teams, but the Patriots need more.
Cam Newton may not be the future, but he has never put together a worse season than his 2020 campaign. He will likely start yet again, but the schedule should be one of his best friends.
They do not have many challenging games in consecutive weeks, and the team is talented enough on the other side of the ball to stay afloat in the AFC Wild Card picture. There are three spots available for a wild card, and Newton has enough experience to manage his production and health along the way.
Miami Dolphins
Miami brings back some talent of their own, and there is potential for them to finish second place yet again in the division. An entire season of Tua Tagovailoa has the fans excited around the league.
Biggest Strength for the Miami Dolphins: Electric Offense
The Dolphins came close to reaching the postseason last year, and that was without help from their wide receivers. The improved pieces this franchise has added will allow them to flourish.
Tua Tagovailoa has a bevy of weapons to dissect defenses. The amount of speed Tua can use on slants, screens, and go routes will be entertaining to watch.
The fastest of the bunch should be Alabama rookie wideout, Jaylen Waddle. Waddle is a blur in the open space and can take a slant for a house call.
Will Fuller is sitting out Week 1 due to a suspension (performance-enhancing drugs), but he too is a track superstar.
DeVante Parker is the lone veteran entering his seventh season. He has hauled in 60-plus receptions the last two seasons, but the 2020 season was a dip from 2019.
Here's a look at the numbers from this potentially electric trio.
| | | | |
| --- | --- | --- | --- |
| Miami Starting WR | DeVante Parker | Will Fuller | Jaylen Waddle (at Alabama) |
| Career Receptions | 298 | 209 | 106 |
| Career Receiving Yards | 4,212 | 3,110 | 1,999 |
| Career Receiving TD | 22 | 24 | 17 |
| Career YPC | 14.1 | 14.9 | 18.9 |
The Miami trio at wide receiver is capable of being an issue. The AFC East has some great defensive backs, and the amount of speed on the field is impressive. The Dolphins will need Waddle to have an impact as a rookie like many others did last season.
Part of the potential with this offense will be centered and catered to Tua. He did not play as much as many would have liked to see from him last season, but injuries and the play of Ryan Fitzpatrick impacted that.
The depth behind the starting trio is improved. Lynn Bowden, Preston Williams, and Jakeem Grant all could see the field this season. Williams had some hype last season, but injuries only made things more challenging.
If Tua becomes a relevant passer, the starting trio at wide receiver will be exceptional. His upside and surrounding talent are one reason Miami enters 2021 as a viable NFL playoff sleeper.
The Dolphins will likely make the postseason. We shall see if their potential brings in the results they would like.
Biggest Weakness for the Miami Dolphins: Expectations and Running Game
The 9.5 win total for Miami is the most since 2004. The bad news about 2004 was the team went a disastrous 4-12. This team has a lot more potential than that squad. Potential can be a word that costs players, coaches, and front office folks their jobs.
Luckily, the Bills dominated this division last season, or else the Dolphins would have even higher expectations going into the year.
The division is manageable this time around, but every team is improved. The Miami defense obliterated the Jets and Joe Flacco when they met up last season.
That likely won't be the case this season with Zach Wilson under center. The mobility is outstanding among AFC East quarterbacks, so the schedule is not getting any easier.
By the numbers, Miami has a shot to match their expectations, like they usually do.
| | | | | | |
| --- | --- | --- | --- | --- | --- |
| Dolphins By the Numbers | Highest Win Total | Average Win Total | Lowest Win Total | Over/Under Record | W-L Record |
| Totals Since 1989 | 10.5 (1995) | 8 | 4.5 (2019) | 14-12-5 | 262-250 |
The talent level in most positions is good enough to finish second place in the division and challenge for a wild card spot.
If Miami wants to truly challenge the Bills for the East crown and be a threat overall in the conference, the run game must improve.
The amount of experience is concerning, and the lack of a bulldozing back could be a problem.
The Backfield
Myles Gaskin, Malcolm Brown, Gerrid Doaks, and Patrick Laird is not a flawless backfield. They all bring talent to the team, but they all lack elite talent. The hope is Gaskin can continue his pass-catching ability.
Gaskin hauled in 41 of the 47 targets he received, and that will keep defenses honest if they cannot dominate the line of scrimmage.
The lack of a true home-run hitter that can run with authority is a bonus to have if your offense ever struggles to move the chains. That could be a problem the team faces against Buffalo and New England, among other AFC contenders.
| | | | |
| --- | --- | --- | --- |
| Miami RB Depth Chart | Myles Gaskin | Malcolm Brown | Gerrid Doaks |
| Career Rush Yards | 717 | 1,188 | N/A (Rookie) |
| Career Rush TD | 4 | 11 | N/A (Rookie) |
The Offensive Line
The offensive line is not exceptional either, which could put more pressure on Tua and the backs. Gaskin is not a back that will excel if you feed him 20-plus carries, but using him in the passing game can offset some of the grinds that a back endures in the NFL.
The backups need to improve since the experience, talent level, and production are not on par with many other NFL squads.
Brown has been a decent backup for the Rams over the years, but he was considered the third back on the depth chart more times than not. He is capable of hauling in passes on third downs and real paydirt towards the goal-line.
Still, a lot is missing, and that could be a position the franchise focuses on shortly.
New York Jets
The New York Jets are looking for their first winning season since 2015, and they believe the new regime will be a successful one.
Biggest Strength for the New York Jets: Coaching Staff
The lack of a true quarterback under center over the years has been costly for the Jets. The Sam Darnold experience was an utter failure, and Zach Wilson should pass with flying colors in comparison.
While they will have higher expectations, Wilson seems to have a much more successful coaching staff on his side.
Wilson is an athletic youngster that can thread the needle on the run with ease. While BYU could not schedule any power five team due to Covid-19, Wilson dominated and passed the eye test. The offensive weapons may still be lacking compared to most NFL teams, but the new coaches can turn this ship around.
Mike LaFleur and Robert Saleh should produce a winning squad.
New Coaches and Rookies
Saleh led the San Francisco defense to a Super Bowl appearance two seasons ago. The defensive line was dominant, but Saleh hit all the right buttons. Whether it was putting pressure on opposing quarterbacks or putting Richard Sherman into zone coverage and having one of his better seasons in recent memory, the team clicked.
LaFleur is the brother of Green Bay head coach Matt, but he has had experience over the past few seasons with Cleveland, Atlanta, and San Francisco. It was with the 49ers in which LaFleur built a relationship with Saleh.
Saleh enjoyed his time with Mike's brother Matt at prior coaching experiences (Central Michigan, Texans). Saleh was also the best man for Matt's wedding, and the family ties speak volumes about the trio.
Knowing the right people in the NFL goes far, and the Jets organization should be in good hands with their new offensive coordinator and head coach.
New York also added some key players that could make an impact.
Corey Davis – Wide Receiver (Free Agency)
Elijah Moore – Wide Receiver (Draft)
Michael Carter – Running Back (Draft)
The addition of Corey Davis at wide receiver should be an improvement. Elijah Moore was constantly open in college, and Wilson could fall in love throwing the pigskin to the rookie.
Michael Carter is another rookie that had success in college last season, and he should provide a boost in the backfield.
All of these pieces are better than where the team was a season ago. The new coaches to go along with rookies should allow this team to double their win total from 2020.
Biggest Weakness for the New York Jets: Lack of Proven Stars
The Jets will likely be looking at their youngsters for the immediate future. If Wilson were to go through some struggles and rookie growing pains, the team does not have a veteran or a talented backup to turn to.
Lamical Perine and Tevin Coleman are not 10-year veterans, and the receivers are similar as well. Jamison Crowder has been a solid slot receiver, but the role players are up for grabs.
Marcus Maye has been a stud defensive back in the secondary, but their corners are all inexperienced. CJ Mosley is a solid linebacker to help the front seven out, but the others have had struggles.
We don't know who is going to step up when times get tough. No player demands double teams on the roster, and the hope is the offensive line will keep Wilson upright.
Developing the youngsters always takes time with their confidence, but that comes with the territory. The Jets will struggle, and they're among the best bets to finish 2021 with the worst NFL record.
Still, this franchise will be one to follow with the new staff.
Which Team is Strongest in the AFC East?
The Patriots have dominated this division for years after wearing the crown for all but two seasons since 2003. The franchise has been as consistent as any, but the wheels fell off last season.
Miami nearly made it last year, and they should stay on the rise.
The Jets were a cupcake opponent last season, but that should no longer be the case. Robert Saleh was brought in as the new head coach to stop the bleeding. It may be a bit before they become a relevant player in the playoff picture, but winning a handful of games seems plausible.
The Bills potent stars on offense make them the clear favorites, and they are gaining the experience needed for consistent postseason runs. Getting pressure on Allen is tough because he can burn you with his lethal arm and his devastating speed.
My money is on the Bills, and it should only be a matter of time before they get to the Super Bowl.
Be sure to check out what the other divisions have in store this season in terms of strengths and weaknesses, as well.
AUGUST
Casino of the Month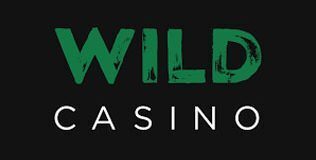 Welcome Bonus
250% up to $5,000
Read Review
Visit Site