Advice and Strategy for Spring Training Daily Fantasy Baseball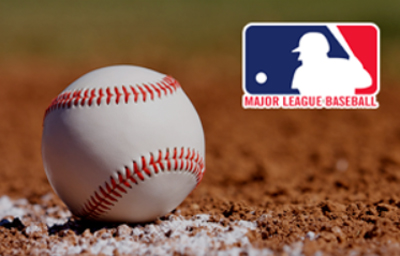 Supply and demand is a tug of war story as old as time.
If you build it, they will come. If you make the pitch, it can be sold. If it's a sport and you can win money on it, DFS degenerates will play it.
It's funny, but true.
The same applies to online poker, sports betting, and even novelty wagering. People like to entertain themselves, and if they can fatten up their wallets in the process, then, well, what's better than that?
The latest craze, following in the footsteps of NFL DFS preseason and NBA DFS preseason contests, is spring training daily fantasy baseball.
If you head to your favorite search engine or social media platform, your screen will be littered with "you'd have to be a true degenerate to do this" onslaughts.
Those takes may not be totally wrong, but you'd also have to be uninterested in easy money to so quickly dismiss the potential here.
Why You Should Play MLB Spring Training DFS
The reason to spend cash on spring training daily fantasy baseball contests is simple: the edge you can gain in this DFS genre is immeasurable.
Nobody really knows what's going on here. That's the case in NFL preseason DFS, and even NBA preseason DFS is tough to peg. MLB preseason DFS is no different, and perhaps even harder.
MLB spring training DFS is a true dive into the twilight zone when it comes to daily fantasy sports.
Pitchers last two innings or less on a regular basis. At some point later in preseason MLB play, they'll ramp it up, but for the majority of the schedule, picking pitchers isn't easy. Good luck feeling great about the hitters, too.
Late scratches happen quite a bit in the world of daily fantasy baseball, but the lineups are less official during spring training, and players can be taken out at a moment's notice. It can be for fatigue, injury, matchups, or just to give a young guy a longer look.
But the difficulty level is the same for everyone. The information isn't readily available like it is with regular daily fantasy baseball, and it's virtually impossible to worry about and exploit matchups.
If you can find a way to gain even the smallest edge via research and instinct, you could clean up in spring training daily fantasy baseball.
Spring Training Daily Fantasy Baseball Tips
This puts extreme onus on several things, which if done correctly can help you place on a regular basis and potentially even take down a big tournament or two.
Let's remember that this is still daily fantasy baseball we're talking about. The top mashers are still worth using, and the big-name pitchers aren't at all useless. That brings me to my first spring training MLB DFS tip, along with a few others.
Don't Forget the Star Talent
Rule number one in any daily fantasy sports genre is to pile up the star talent whenever possible. You don't always want to load up on so many elite options that it keeps you from having a well-rounded team, but the more players with high-level talent that offer upside, the better.
Huge names like Mike Trout, Chris Sale, and the like are still the main guys to go after. Fading these guys is still risky even in a DFS genre where the stars might see less time on the baseball diamond than usual.
Why? Because the starting pitchers aren't the only hurlers who are being limited for portions of spring training. And if a star hitter only reaches the plate two or three times, that normally isn't going to leave a ton of time for the backups to project as sure-fire superior options.
That's the key difference between spring training MLB DFS and other preseason daily fantasy sports genres. The NFL will rest their starters or at least limit them for the first two weeks or sometimes for the entirety of the NFL preseason. The same can be the case in the NBA.
Not to deliver a slight on baseball, but it's less physically demanding on the surface and also not nearly as violent.
You can and should load up on MLB stars in preseason daily fantasy baseball lineups. But there's more to mastering this genre than something that probably should be pretty obvious.
Scout the Best Prospects
I'm sure if you've played NFL DFS preseason contests or dabbled in preseason daily fantasy basketball, you're aware that you may want to use younger players at times.
That is going to be the case about as much in preseason daily fantasy baseball, as teams will roll out prospects frequently to gauge if they're ready for the majors.
Either big-name prospects will get a few cracks at the ball to see if they can make the jump, or they'll just be getting that opportunity to fill in for an injured or resting star.
Regardless, these young guys carry less risk to be subbed out of the game or limited. When they're batting higher in the order or feel like locks to see ample playing time, we need to take advantage of their roles.
Extra plate appearances for young MLB prospects won't automatically equate to elite fantasy production, but it gives you more chances to succeed in a sport where you need all the at-bats you can get.
All of this bleeds into one core point: you need to actually know who these prospects are, what they're good at, and if they are going to be worthwhile preseason MLB DFS picks.
If so, they need to be sprinkled throughout your spring training daily fantasy baseball lineups.
Consider Park Factor
Whether your spring training MLB DFS rosters are loaded with stars or prospects, the basic strategy of targeting high-upside hitting situations remains pretty key.
Park factor continues to be huge in daily fantasy baseball, and you might as well toss weather impact (specifically cold or wind) into that.
You just want good hitting conditions in general, so the closer the stands are and the warmer the weather, the more likely fly ball hitters are to crank a ball out of the park.
I know it's always exciting to just load up on the best MLB home run hitters — and there's nothing wrong with that — but matchup, fatigue, pricing, and park factor should help you figure out who should truly be a priority.
Of course, targeting big hitters in less-than-ideal hitting situations is a great way to be contrarian and differentiate your MLB DFS preseason lineups.
Also, keep in mind that — at DraftKings at the time of this writing — player salaries are not a consideration in spring training MLB DFS.
Every player costs the same amount, so in what amounts to a pick'em contest, you need to work extra hard to find ways to create a contending team that is also unique enough to climb to the top of tourneys.
Whatever your MLB DFS preseason strategy ends up being, don't forget to consider park factor before finalizing your squad.
Incorporate MLB Betting Lines
In virtually every single daily fantasy sports genre, you'll want to gauge how Vegas reads and prices these matchups.
That doesn't mean you blindly stack one side of a game, but paying attention to run lines, moneylines, and game totals can give you an idea of how Vegas sees a game playing out and/or how the public perceives the game.
You'll also want to keep tabs on how the public is actually betting, and that can often give you an idea as to where some value could be.
I don't think relying on MLB preseason odds is a must all of the time, but never referring to preseason MLB betting lines would be a pretty big mistake.
Stay on Top of MLB Lineups
It should go without saying, but you really need to hunt out spring training MLB starting lineups.
Twitter and other social media in general is probably the best way to obtain these lineups, but doing some double-checking by hitting up MLB DFS strategy websites and other sources isn't a bad idea.
There are two points to hit on here; you want to make sure you are using all active players that will for sure be in the lineup, and you ideally are getting guys who are healthy and will play a good amount.
I won't lie and say any source is forever 100% reliable or that we are always going to know the full health status of anyone. Players wake up sick, get in car accidents, twist their ankles, or have some exterior drama going on in their lives like everyone else.
A lot of things can impact players, and there's no telling whether it can keep them from playing in a preseason MLB game.
But digging deep to find out as much as possible is necessary if you want to win in spring training daily fantasy baseball, simply because it won't be fed to you as regularly (or as accurately) as it is with regular-season DFS.
Don't Invest Too Much Cash
One of the biggest pieces of spring training MLB DFS advice is probably to slow-play your involvement in it. This is still set up to be a ton of fun, but even if you research like crazy and get a roster full of active stars, you can still get demolished.
I think using these MLB DFS preseason tips can get you going in the right direction and help you win, but even regular-season daily fantasy baseball can be a nightmare at times. Take away the elite player news and reliable lineups, and spring training MLB DFS can be quite the risk.
It's still fun, entertaining, and potentially profitable. Just don't invest too much of your bankroll in one sitting, and if you don't find success early, consider biding your time until the regular season arrives.
Play Spring Training MLB DFS GPPs
Lastly, I'd take everything you've learned (or have been reminded of) here and mostly apply it to spring training daily fantasy baseball tournaments.
There is just too much volatility here to invest money into cash games, where you could easily lose, and the return on your cash invested is just doubling your money.
If you're able to perfect a system with the spring training MLB DFS tips here (or elsewhere) to the point where cashing is easy, then by all means, go that route. However, given the crazy nature of this genre, it makes a lot of sense to just take contrarian chances and aim high in GPPs.
Summary
Overall, it's nice to see spring training MLB DFS out there. It's highly volatile (as is MLB DFS in general), but it's awesome to track daily fantasy sports contests throughout the day, and it also makes an otherwise meaningless preseason baseball game fascinating.
Everyone plays daily fantasy sports for two main reasons: they love the sport they're competing in, and they enjoy the thrill of chasing down stacks of cash.
There are smaller tournaments in a difficult DFS genre like spring training daily fantasy baseball, but there is still money to be made. Just compile this advice and keep hunting for ways to gain an edge on the competition.
That edge literally already exists if you're here and striving for knowledge while others are simply winging it. If you do that every day, it may only be a matter of time before you take daily fantasy baseball spring training contests from a degenerate genre to a high-paying side gig.