Advice for NBA DFS on Wednesday, May 26 (2021)

The 2021 NBA playoffs keep rolling on. If they could keep doing that sans the nasty blowouts, that would be great.
Playoff basketball is still worth tuning into, of course, and when you add daily fantasy basketball to it, it can still be a fun time. Ideally you get good NBA DFS picks to hang your hat on and help you win cash, of course.
I will aim to offer that again on Wednesday, as I break down my favorite NBA DFS picks and top lineup for tonight's three-game slate.
Best NBA DFS Picks for May 26th
Trae Young, PG, Hawks ($8.5k)
Derrick Rose, SG, Knicks ($5.9k)
Bradley Beal, SF, Wizards ($8.8k)
Julius Randle, PF, Knicks ($9.4k)
Joel Embiid, C, 76ers ($10.1k)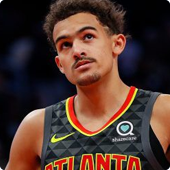 This looks like a fun slate. There are some studs to consider paying up for, but the midrange is also rock solid.
It starts with Trae Young for me, though. Russell Westbrook's price has come down and he's a threat for 70+ every time out, but he's fizzled greatly.
Instead of paying for Russ, I will take the steep discount on Young. Trae seems to be ready for the spotlight in these playoffs, too, as evidenced by his clutch game-winner in game one of his series against the Knicks.
Young always offers 50-point fantasy upside, as well. Even in a tough road matchup, he continues to be way too cheap.
Rose is on the other side of that game, and he feels like a lock in all formats at this price.
He is tough to stop offensively, and he is going to be ridden into the ground (38 minutes in game one).
Beal is probably the best small forward option on this slate, although I admittedly will not force him into lineups. He just is a great price for his floor and upside, and it seems he will go overlooked with Russ there, and Tobias Harris ($7k) looking more palatable at his position.
Randle is a stud I have interest in. Recency bias could work in my favor here, as he was quiet (37 fantasy points) in game one versus Atlanta. He isn't shooting 6-for-23 again in this matchup, though, and he's averaged 31.8 real points across four meetings with the Hawks this year.
The matchup is good, Randle is better than this, he's at home, and he's going to be out to prove his worth after taking home the 2021 NBA Most Improved Player award.
Your 2020-21 NBA Most Improved Player and the first Knick to win the award, @J30_RANDLE!

Well earned. Well deserved. #NewYorkForever pic.twitter.com/TmM4LissUh

— NEW YORK KNICKS (@nyknicks) May 25, 2021
I'll close with Joel Embiid, who is still too cheap given his upside and mouth-watering matchup. He's probably chalk considering he's way cheaper than the other top stud on this slate, but I don't care.
Embiid has averaged 30 real points per game in four clashes with the fast-paced Wizards, and he was crushing in game one before fouls ruined his night.
If he can keep his hands to himself and rack up some peripherals, he just might be the best play of the slate.
NBA DFS Sleepers for Wednesday
Immanuel Quickley, PG, Knicks ($3.4k)
Seth Curry, SG, 76ers ($4.9k)
Royce O'Neale, SF, Jazz ($4.1k)
Davis Bertans, PF, Wizards ($3.8k)
Taj Gibson, C, Knicks ($3.3k)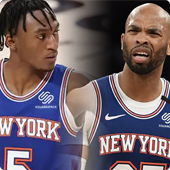 Do I want to use all of the Knicks value? No, but it will be tough to ignore Immanuel Quickley's price considering he logged 21 minutes in game one.
He isn't safe by any means, but he can be an explosive scorer. If we feel good about him getting 20+ minutes, he's a viable punt on a short slate like this.
I also don't hate Taj Gibson in the event Nerlens Noel isn't 100% for game two. Gibson played 24 minutes in game one and could be in line for a similar or expanded role, if needed.
Philly options are absolutely on the table, top to bottom. I will probably prioritize Embiid on this slate, but you can argue for all of them. Curry just happens to be the cheapest Sixers play that makes sense, and we know he can pop off from outside.
In an up-tempo date with Washington (#1 in pace), Curry could be in for a plethora of open looks.
Utah lost game one to Memphis, so they will be itching to tie the series up. That could lead to a blowout, but no matter what happens, the Jazz may need some of their role players to step up.
The return of Donovan Mitchell gives them a boost and could ruffle the lineup a bit, but someone like O'Neale should still get 30+ minutes. He has a low usage rate, but if he can just hit the few shots he takes, he could crush this price tag.
One other guy I have interest in is Bertans. Rui Hachimura and Ish Smith will be more on everyone's radar, but Bertans is cheaper, and he is easily the best shooter of the three.
He needs to get hot from outside to pay off, but Bertans can do it, and Washington would be foolish not to use him more. His 28 game one minutes are a fine floor in terms of expected minutes, and he should have plenty of usage to work with off the bench.
Wednesday's Top NBA DFS Lineup
PG: Trae Young – Hawks ($8.5k)
SG: Derrick Rose – Knicks ($5.9k)
SF: Royce O'Neale – Jazz ($4.1k)
PF: Julius Randle – Knicks ($9.4k)
C: Joel Embiid – Wizards ($10.1k)
G: Seth Curry – 76ers ($4.9k)
F: Taj Gibson – Knicks ($3.3k)
UTIL: Davis Bertans – Wizards ($3.8k)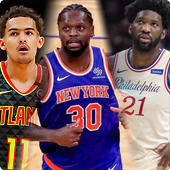 I won't be spending up to get Russ on this slate. He hasn't been getting it done lately, and a road game with a solid Philly defense isn't ideal at all.
That, and I just prefer Embiid, and I love the trio of Embiid, Trae, and Julius.That gets me three guys with fantastic built-in floors, but that also possess the upside to get me 60+ fantasy points.
I will hear the argument that you can use a cheaper center in place of Embiid (there are several of them), but this matchup is too good to pass up.
Luckily, I can get away with this stack job due to the better than expected value on this tiny slate. O'Neale is cheap for the minutes he gets, Rose feels like a lock, and Curry has a solid role in an awesome matchup.
Bertans and Taj are obviously dice rolls. If Noel is limited or scratched, though, I'll be all-in on Gibson. If not, perhaps you can stick with him anyways, or pivot to Quickley.
I am fine with Bertans if I land there. He can fire away from long range, and the environment for this game is fast-paced and explosive.
This is the team I like for Wednesday, but as you know, things can change in a hurry.
Use these NBA DFS picks and top lineup to start your process but adjust as needed once you learn more about starting lineups, ownership numbers, and player projections.
If you want to up the ante and bet on the 2021 NBA playoffs, take a look at the top NBA betting apps, as well.
September
Casino of the Month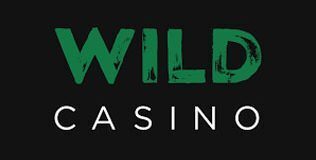 Welcome Bonus
250% up to $5,000