Hide Bonus Offers
| | | | | |
| --- | --- | --- | --- | --- |
| #1 | Bovada Sports | 50% Up To $250 | Visit Site | Bovada Sports |
| #2 | BetUS | 125% Up To $2,500 | Visit Site | BetUS |
| #3 | MyBookie | 100% Up To $1,000 | Visit Site | MyBookie |
| #4 | Everygame | 100% Up To $500 | Visit Site | Everygame |
| #5 | BetOnline Sports | 60% Up To $1,000 | Visit Site | BetOnline Sports |
Advice for NBA DFS on Wednesday, May 19 (2021)
The 2021 NBA play-in tournament continues Wednesday, as two more teams go at it.
The slates will be divided up into one-game segments as teams move on for Thursday and Friday, so this is the last normal NBA DFS slate of the week.
Last night came down to whether you paid for Russell Westbrook, and then you still had to find the right values, either way.
Hopefully, things worked out for you, but Wednesday offers a brand-new slate. There is more star power to consider here, as fans get a showdown between Stephen Curry and LeBron James, while Anthony Davis and Ja Morant are also on the docket.
Let's see the best path to take in Wednesday's NBA DFS picks, sleepers, and top lineup breakdown.
Best NBA DFS Picks for May 19th
Stephen Curry, PG, Warriors ($10.1k)
Dillon Brooks, SG, Grizzlies ($5.8k)
DeMar DeRozan, SF, Spurs ($7k)
Draymond Green, PF, Warriors ($7.4k)
Jonas Valanciunas, C, Grizzlies ($7.6k)
I don't know a way around Stephen Curry on this slate. He's had some difficulty against LeBron James-led teams in the past, but this year is different.
Curry is a one-man wrecking crew, and he appears to be sending a message. Winning the NBA scoring title and garnering high praise from King James himself is half the battle.
The other half is willing the Dubs into the actual playoffs. He seems up to the challenge, judging by his exclamation point in Golden State's last game of the year.
I love the Dubs as a fun upset pick here, but win or lose, Curry is going to get his in this one.
Brooks is a fine price for a guy who has been on fire offensively lately. His role is rock solid, he's needed for his elite defense, and he's making things happen (30+ fantasy points in four straight games) as a DFS asset.
Shooting guard looks like a good spot to go as cheap as realistically possible, but if you spend up, Brooks stands out.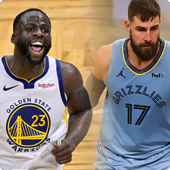 The next guy on my list is DeRozan. He is simply too cheap for the versatility and upside he offers.
DeRozan has morphed into an elite playmaker over the years, but we also know full well that he can drop 40+ actual points anytime out.
A date with a sound Memphis defense isn't ideal, but you won't have to worry about minutes or desire to push it to the limit here.
Anthony Davis and LeBron James will be tempting, but I think chasing down mid-range guys like Dray and JV makes more sense.
Green has been threatening for a triple-double on a nightly basis lately, and he always gets up for a showdown with Bron Bron. The Brow could obviously smash in this spot, too, but JV could match him.
Provided he can avoid foul trouble, Valanciunas is in a good spot against a Spurs defense that allowed the 5th most points in the paint per game on the year.
NBA DFS Sleepers for Wednesday
Patty Mills, PG, Spurs ($3.3k)
Kentavious Caldwell-Pope, SG, Lakers ($4k)
Rudy Gay, SF, Spurs ($4k)
Keldon Johnson, PF, Spurs ($4.4k)
Kevon Looney, C, Warriors ($3.8k)
This is a two-game slate, so two things are true; there isn't a lot of amazing value, but we probably need to take some cheap risks.
I guess it all depends on how you view the best values on this slate, as well as whether you feel the need to force in more than one stud.
Whatever the case, I think the best value plays come out of San Antonio.
Patty Mills is a fine place to start. He can be a scoring spark off the bench, and he may be asked to play more than usual with Derrick White seemingly done for the year.
Coach Pop says he doesn't expect Derrick White back this season after the ankle injury

— Paul Garcia (@PaulGarciaNBA) April 28, 2021
Lonnie Walker IV and Devin Vassell could also factor into this line of thinking to some degree, but Mills is a bit more reliable.
Rudy Gay and Keldon Johnson also look like nice values, although their run will be a bit tough to trust. Jakob Poeltl ($4.9k) is also a standout value, but I didn't list him with Looney being a priority due to the better price.
Looney is a fine matchup play here, as he may be needed more than usual against the massive Lakers. Golden State needs some bigger bodies to throw at Anthony Davis and Andre Drummond, and Looney has been playing well for a while now.
I also don't hate KCP on the other side of that game. He's getting good run, he's relied on for his defense, and he can hit outside shots.
Wednesday's Top NBA DFS Lineup
PG: Stephen Curry – Warriors ($10.1k)
SG: Patty Mills – Spurs ($3.3k)
SF: LeBron James – Lakers ($10k)
PF: Jaren Jackson Jr. – Grizzlies ($5.9k)
C: Jakob Poeltl – Spurs ($4.9k)
G: Dejounte Murray – Spurs ($6.3k)
F: Kent Bazemore – Warriors ($5.5k)
UTIL: Kevon Looney – Warriors ($3.9k)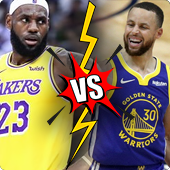 This is a weird slate, as I honestly could go in so many different directions. You can easily get to the likes of DeRozan, JV, and Dray – and I love them all – but as things unfold, it is just too easy to get that Curry vs. LeBron pairing.
Too easy to not do it, to be honest.
If that pairing is uber chalk, consider pivoting to The Brow (if he's way under-owned), or you can try to get more balanced with the other NBA DFS picks I broke down.
Assuming that is a more contrarian approach, of course.
That said, you should get access to some of that Spurs value, I like some cheap Warriors, and I am into the Curry vs. Lebron pairing as a nice hammer stack.
JJJ is a guy I didn't touch on that just feels way too cheap. JV is the better play in a sense, but JJJ should be ready to rock, and he's such a good value.
I love this lineup, and it's unlikely a lot of changes to sway me. Just keep an eye on projections, as well as expected ownership.
If you want an idea as to how to approach day two of the 2021 NBA play-in tourney from a betting perspective, check out Wednesday's NBA picks.