Advice for NBA DFS on Tuesday, April 20 (2021)

Yesterday was wild from an inactive perspective in the NBA. Here's hoping that kind of frenzy isn't replicated on Tuesday.
The odds are decent that it will not, seeing as tonight's slate has just five games.
I'm here to help you get an early look at things, and if you want to bet on the NBA, feel free to check out our free NBA picks.
For the fantasy side of things, I'm detailing my top NBA DFS picks, sleepers, and favorite lineup for Tuesday, April 20th, 2021.
Best NBA DFS Picks for April 20th
Kyrie Irving, PG, Nets ($9.9k)
C.J. McCollum, SG, Blazers ($8.7k)
Norm Powell, SF, Blazers ($6.4k)
Zion Williamson, PF, Pelicans ($9.7k)
Karl-Anthony Towns, C, Timberwolves ($10.6k)
Barring random scratches, this slate feels pretty self-explanatory as far as who the top NBA DFS picks are. With James Harden and Kevin Durant out, I'd start my builds with Kyrie Irving.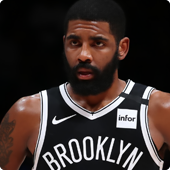 Irving hasn't been amazing lately, but with his fellow superstars on the sidelines, Brooklyn will be counting on his A-game. In the best possible matchup against the Pels, he feels like a smash play.
Portland is still without Damian Lillard, so you can keep eating the chalk (should that be the case) with CJ McCollum and Norm Powell.
I prefer the cheaper Powell if you have to pick between the two, but both see usage boosts with Lillard off the floor and have yet to tap into the extra upside that comes with Dame being sidelined.
That Nets vs. Pelicans game is going to have a wild over/under, so I want some more high-level exposure to it.
There should be nice value plays in there, but I love the idea of running it back on the other side with Zion Williamson.
Williamson has been a man possessed lately, going off for 55 fantasy points in his last game, and topping 44+ in eight of his last 10 contests.
I don't know if I'll actually be able to get to KAT (you can't play everyone, after all), but there's no denying he's one of the more appealing plays on this slate.
He's in a smash spot against a bad Kings defense, and he dropped 52 fantasy points on them earlier this year.
After being quiet in his last few games, I wouldn't be shocked if he sounded off in an up-tempo affair.
NBA DFS Sleepers for Tuesday
Derrick Rose, PG, Knicks ($5.1k)
Landry Shamet, SG, Nets ($4.4k)
Dwayne Bacon, SF, Magic ($4.2k)
P.J. Washington, PF, Hornets ($5.4k)
Nerlens Noel, C, Knicks ($4.5k)
Normally I don't handcuff myself to Rose due to his role off the bench, but he popped off for 38 fantasy points in 35 minutes in his last game.
If he can get that type of run in a nice matchup with the Hornets, I'll bite.
The Nets should be a fine source of value due to all of their injuries. Bruce Brown and Joe Harris are plenty viable, but the guy that weirdly stands out is Landry Shamet.
Shamet is scoring dependent, but he displayed his upside when he went off for 30 points in his last game. More importantly, he pushed for 40 minutes, and if he's getting run (and a role) like that, I can't ignore it.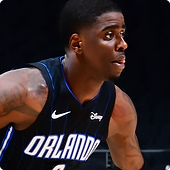 Dwayne Bacon is probably the best salary saver on the board right now, and given the size of this slate, he isn't someone we should scoff at.
Orlando lacks reliable scoring right now, and Bacon proved his worth yet again with 22 points (34 fantasy points) in his last contest.
With Terrence Ross and Michael Carter-Williams missing time, he feels like a solid sleeper at this price.
I also have eyes for two cheap big men in P.J. Washington and Nerlens Noel. Noel is a pure minute's play, as he usually pushes for about 30 minutes, and tends to do a lot when he's out on the floor.
Washington might be the bigger priority, of course.
He's a little too cheap now that he's back and healthy, while he wasted no time getting back to work (45 fantasy points in 34 minutes) in his first game back from an ankle issue.
The matchup and pace isn't ideal, but the price, talent, and role put Washington in play.
Tuesday's Top NBA DFS Lineup
PG: Kyrie Irving – Nets ($9.9k)
SG: Landry Shamet – Nets ($4.4k)
SF: Bruce Brown – Nets ($4.9k)
PF: Zion Williamson – Pelicans ($9.7k)
C: P.J. Washington – Hornets ($5.4k)
G: Derrick Rose – Knicks ($5.1k)
F: Dwayne Bacon – Magic ($4.2k)
UTIL: Norm Powell – Blazers ($6.4k)
I think it all starts with that Nets vs. Pels game, which I fully expect to be a tight shootout. Brooklyn is simply down too many guys, too, so you can safely stack them (and the game).
Zion is the only Pelicans player I really covet, but he's a second stud to be paired with Irving.
You could try to stretch yourself a bit thinner to get a third stud, but the roles guys like Powell and Washington have could make that a non-issue.
Even Rose and Bacon have high usage in their current roles, while the run should be there for my Nets value plays.
Things could change, and you absolutely need to keep your head on a swivel with NBA DFS.
However, I like this lineup as it stands, and hopefully my NBA DFS picks help you out on Tuesday night.